Interim University of Wisconsin System President Tommy Thompson has shaken up staffing, tapping two people who have previously worked for him and promoting a current System employee to report directly to him.
Shortly after Thompson took office July 1, he hired a new chief of staff and filled a vice president position that had been occupied on an interim basis for more than two years. More recently, he elevated a current System employee to a new, more prominent title. All three have ties to former Republican Gov. Scott Walker or worked with Thompson when he served as Republican governor from 1987 to 2001.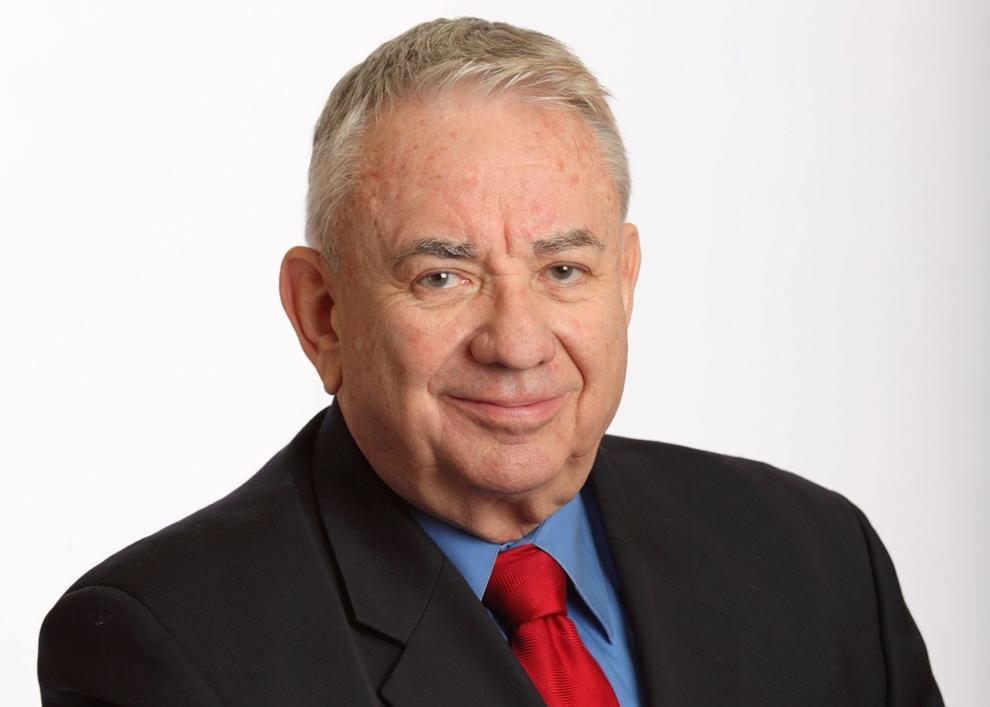 The hires and promotion come at a time when Thompson plans to lay off an untold number of System administration employees. He also has to make his case over the coming months to the Republican-controlled Legislature on why they should funnel more money to the state's public universities in the next state budget.
"The president took the opportunity to bring in experienced leadership in an immediate way to help the UW System navigate through the upcoming budget and pandemic," System spokesman Mark Pitsch said.
Thompson hired Dean Stensberg as his chief of staff on July 5. Stensberg will make $175,000, roughly the same annual salary as the previous chief of staff.
Stensberg worked as special assistant to Thompson during his governorship and has held a number of state government positions since then. Most recently, he was the executive assistant to Wisconsin Supreme Court Chief Justice Patience Roggensack.
Thompson appointed Scott Neitzel to be vice president for university relations, overseeing the System's interactions with businesses, state and federal lawmakers and government agencies.
Neitzel served as Department of Administration secretary under Walker and also worked within DOA when Thompson served as governor. Before taking the System job this summer, he worked as a consultant based in Madison.
Neitzel's annual salary is $248,400, about $46,000 more than the person who served in the position on an interim basis since 2018 and almost twice what he made as DOA secretary when his salary was $127,545.
His higher pay reflects his budget and management experience in the public sector, as well as his time in the private sector, where he earned more than five times what he will make at System in salary, bonus, stock awards and more, Pitsch said.
No open search took place for the two positions, which Pitsch said is not uncommon because the jobs are "interim appointments" serving at the pleasure of Thompson.
Thompson also elevated the System's director of compliance and integrity, Katie Ignatowski, to the new title of chief compliance officer. Ignatowski previously worked as chief legal counsel in Walker's office before joining the System in 2019. She will make $172,500, which is $21,000 more than she received last year as director.
As director of compliance and integrity, Ignatowski reported to the System's Office of General Counsel. In her new role that took effect Sept. 15, Ignatowski directly reports to Thompson.
The new reporting structure is consistent with national best practices and provides the office with more independence and authority, Ignatowski told the UW Board of Regents Audit Committee on Thursday. The office oversees compliance matters, such as public records requests, precollege and youth programs and the federal gender-equity law known as Title IX.
No search for the position was required, Pitsch said, because the new title is an expansion of Ignatowski's previous job with additional responsibilities uniquely connected to her.
Follow the Wisconsin State Journal's 2020 presidential election coverage
Follow the Wisconsin State Journal's 2020 presidential election coverage
The candidates for the Nov. 3 election have accepted their party nominations. Who will win the key battleground state of Wisconsin?