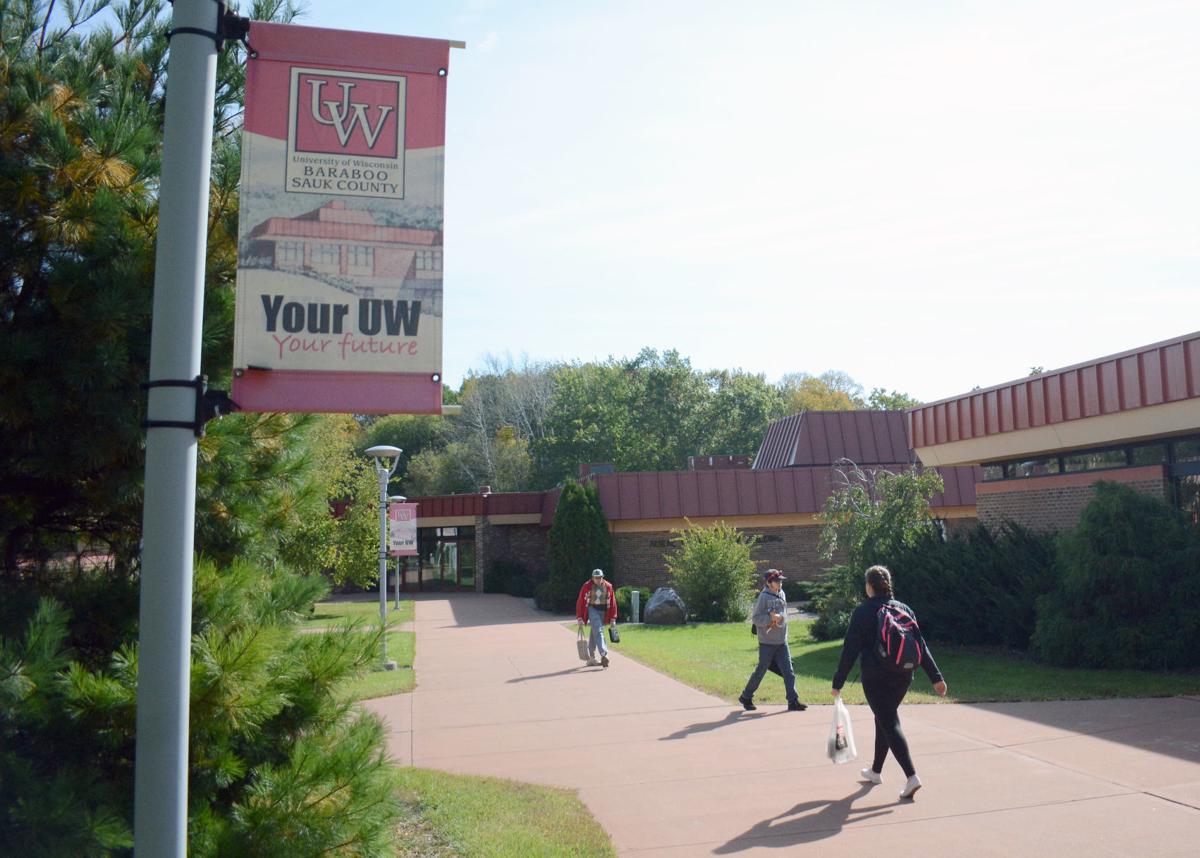 The University of Wisconsin System's plan to merge its 13 two-year campuses with seven of its four-year colleges received approval from its accreditation agency Thursday, following the timeline officials first presented last fall in what will be the UW System's biggest shift since its inception by the Legislature in 1971.
Accreditation, administrative oversight and each individual institution's reporting structures will formally transfer over Sunday.
"Our primary concern is ensuring the UW System is in a position to provide greater access, affordability, and opportunity for our students and the state of Wisconsin," UW System President Ray Cross said. "To help meet Wisconsin's growing needs, it is imperative we take action now and be increasingly bold in our efforts to get more students into and through the educational pipeline."
Cross presented the merger last fall as a way to streamline efficiency, address declining student enrollment and strengthen the pipeline from two-year campuses to four-year universities.
Despite criticism from some faculty, Democratic lawmakers and student representatives who said the process was being pushed through on an aggressive timeline, the UW Board of Regents approved the restructuring last December.
The Higher Learning Commission approved the plan, which will allow the four-year schools permission to award associate degrees. The deal also dissolves the University of Wisconsin–Extension as its own entity and moves its functions to UW-Madison and the central System office. For example, UW-Madison will oversee Wisconsin Public Television and Wisconsin Public Radio, which split from the campus in 1965.
Officials expect the restructuring to span two years, though they stressed conversations surrounding the transition have already begun. In phase one, July 1 through June 30, 2019, the two-year campuses will largely function as they already do, but iron out some internal integration.Phase two — slated for July 1, 2019 through June 30, 2020 — will involve the four-year campuses fully integrating the two-year schools.The naming of each branch campus is one of many logistical hurdles to be addressed.
According to an announcement from UW-Whitewater, the Regents will consider UW-Rock County's new name — the University of Wisconsin-Whitewater at Rock County — at its August meeting.
"I am so proud to welcome the students, faculty and staff of UW-Rock County to the UW-Whitewater family," Chancellor Beverly Kopper said. "This is truly a historic and exciting time of transition for both of our campuses, with UW-Whitewater celebrating 150 years. As we come together, we reaffirm our commitment to student success, and to helping students accomplish their higher education dreams."