University of Wisconsin System President Ray Cross sounded a warning Thursday about ending some academic programs and layoffs as campuses brace for coronavirus-related budget cuts in the coming years.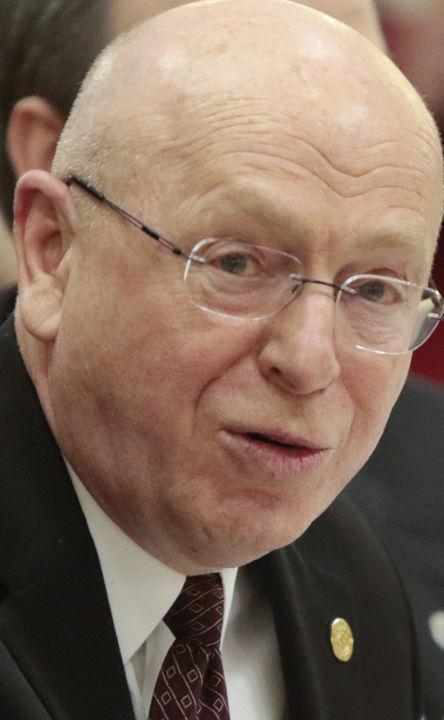 Cross will ask all campuses except Madison and Milwaukee to identify their most promising programs by mid-January. Others deemed to be high-cost, duplicated across several campuses or in low student demand may be on the chopping block by System officials. Any program cuts would begin to be phased out in the 2021-22 school year, which he said was an "aggressive" but necessary timeline.
"If you look at the duplicated majors, are they necessary?" Cross asked in a call with reporters. "Where do we need to focus the resources and energy of a campus in order to leverage its strengths without unnecessary duplication between campuses?"
The System has worked toward consolidating academic programs for several years, he said, but COVID-19 accelerated the need to make changes.
As for cost savings, Cross said there is "no magic number" to meet.
But the System's overall financial position — a longstanding tuition freeze, depleted reserves, years of budget cuts and a projected decline in student enrollment — made weathering through the pandemic without additional measures impossible, Cross said. By making difficult decisions now, the System can preserve its campuses, he said.
"This will make them stronger, not weaker," Cross said. "In fact, the very futures of these universities depend on it."
Campuses will "refine" their identities to distinguish themselves in particular fields. Each institution must submit an updated or revised mission statement to the UW Board of Regents by March, Cross said.
His proposal is based on the premise that the System's 11 comprehensive universities can no longer be both financially sustainable and "all things to all people" — a phrase often used by universities to justify cuts that has become so common the Chronicle of Higher Education published a story last year with the headline, "This 5-Word Phrase Has Become a Mantra for Slashing College Budgets."
Asked how many programs campuses should expect to see eliminated, Cross said he did not know and that's what the evaluation process would determine. He said it's possible there could be minimal cuts on some campuses while others saw larger reductions. Program elimination would lead to "inevitable" employee layoffs.
The potential cuts come after UW-Stevens Point proposed to eliminate more than a dozen academic majors in 2018. The idea drew backlash from many students, faculty and alumni. About a year later, leaders shelved it because they said enough people had resigned or retired to address the university's short-term budget shortfall.
Cross said this academic restructuring will play out more smoothly because it will be approached at the System level instead of by an individual campus. System leaders will shift from their usual role of "collaborator" to "director and manager" during this process.
"This effort is a System-wide examination of programs that are duplicated within the state and it's entirely possible that some of these programs will obviously remain," he said. "Duplication by itself is not a bad thing if there is demand there."
Cutting programs and imposing layoffs under Cross' proposed timeline will almost certainly face resistance from faculty who cherish shared governance, the decision-making model in which affected groups provide feedback.
Cross shared his plan with the State Journal and other news outlets participating in the Wednesday call on the condition they not seek comment from others until after publication of this story.
His proposal also includes increasing the number of online courses in a "unified delivery model" and streamlining of administrative services, such as human resources and information technology, by January 2022.