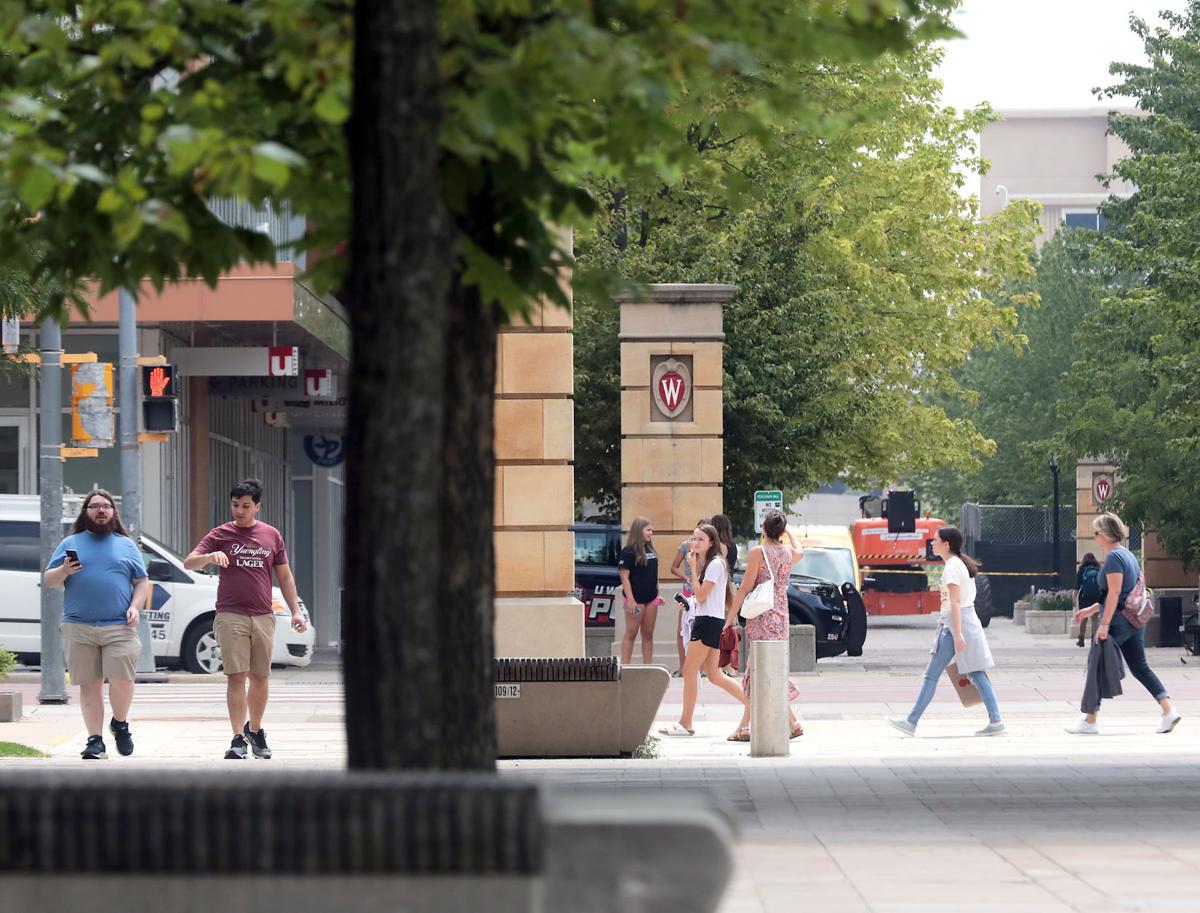 The University of Wisconsin System will not cooperate with legislative efforts to control campuses' COVID-19 policies, interim System President Tommy Thompson said Tuesday in his strongest rebuke of Republicans to date.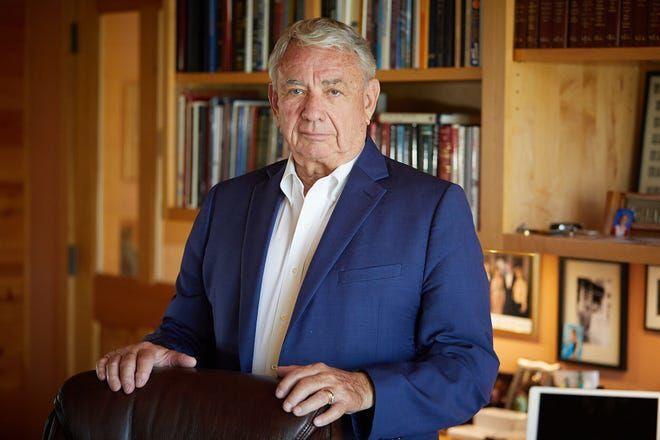 Thompson, a former Republican governor elected four times with broad support who served as U.S. Department of Health and Human Services secretary under President George W. Bush, asserted the System's authority to set pandemic policies without legislative approval.
"I don't want to pick a fight with the Legislature, but I'm going to stand my ground and we're going to do what's necessary to keep the universities open and safe and healthy," he told reporters during a news conference.
Thompson's position sets up a potential legal battle with the political party he's been a part of for his entire career.
"I'm fairly confident we're going to win," he said, adding that if a court were to back the Legislature's position it would have major ramifications that could jeopardize campuses' ability to stay open.
A GOP-controlled legislative committee earlier this month approved a measure requiring System campuses to get the committee's approval for virus-related policies, such as masking, testing and vaccination.
The Aug. 3 party-line vote, approved through the use of paper ballots and without a formal meeting or public comment, includes a 30-day deadline for the System to submit plans for COVID-19 policies to the committee — or cease mandating any such measures.
UW campuses have stopped short of requiring students be vaccinated and most are instead offering various incentives for students to get the shot. Thompson, however, acknowledged on Tuesday that he may have to reassess in light of the surging delta variant of the coronavirus.
"I'm not locked in," he said. "If things get worse, we will take into consideration the science at that time."
Several campuses have already reinstated indoor mask mandates and UW-Madison expanded testing requirements for all unvaccinated students and staff.
Those actions have angered Republicans who believe the requirements restrict individual freedom and liberty.
Sen. Steve Nass, R-Whitewater, a longtime critic of UW, is leading the effort to oversee campus policies. He said on Tuesday that he would ask Assembly Speaker Robin Vos, R-Rochester, and Senate Majority Leader Devin LeMahieu, R-Oostburg, to sue if the System didn't send its rules to the Joint Committee for Review of Administrative Rules by the Sept. 2 deadline.
"It is sad that Interim President Tommy Thompson has once again shown his belief in big government control over the rights of individuals to make their own health related decisions," Nass said in a statement.
Aides for Vos and LeMahieu didn't respond to emails asking whether they support suing the UW System..
Rep. Adam Neylon, R-Pewaukee, who co-chairs the rules committee with Nass, said he was disappointed with the System's plan to disregard the committee's request and leave policy decisions up to unelected chancellors.
"The administrative rule-making process exists for a reason," he said. "Rules and their penalties have the same impact as law. They should be clear, straightforward and subject to oversight by a body of elected representatives. This process exists to promote fairness, transparency and accountability."
But Neylon's statement also referred to Thompson as his "political role model," made no mention of suing the System and indicated he would talk with other lawmakers to decide how to move forward.
Thompson expressed confidence in the System's position if a case made its way to the state Supreme Court, which is controlled by conservative-leaning justices and has already struck down a statewide mask mandate.
The System differs in one key way, he said. While both the Legislature and governor control statewide operations, the System is a separate, independent entity with its authority to run campuses clearly enshrined in state law.
Engaging in a hypothetical scenario in which the System's position was struck down and campuses could not require masks, tests or vaccines, Thompson said such a ruling would threaten campuses' ability to operate this coming school year.
"How would I run the university?" he asked. "Parents are not going to have our students come to us. Students will probably not want to come to that kind of environment. The faculty's not going to teach. The TA's are not going to teach. You tell me what kind of university you're going to have.
"So if they win ... the university will close down. Everybody will lose money. Students will not get educated. The employers will not have graduates to hire. ... It would be an absolute mess."
Know Your Madisonian 2020: a collection of profiles from our weekly series