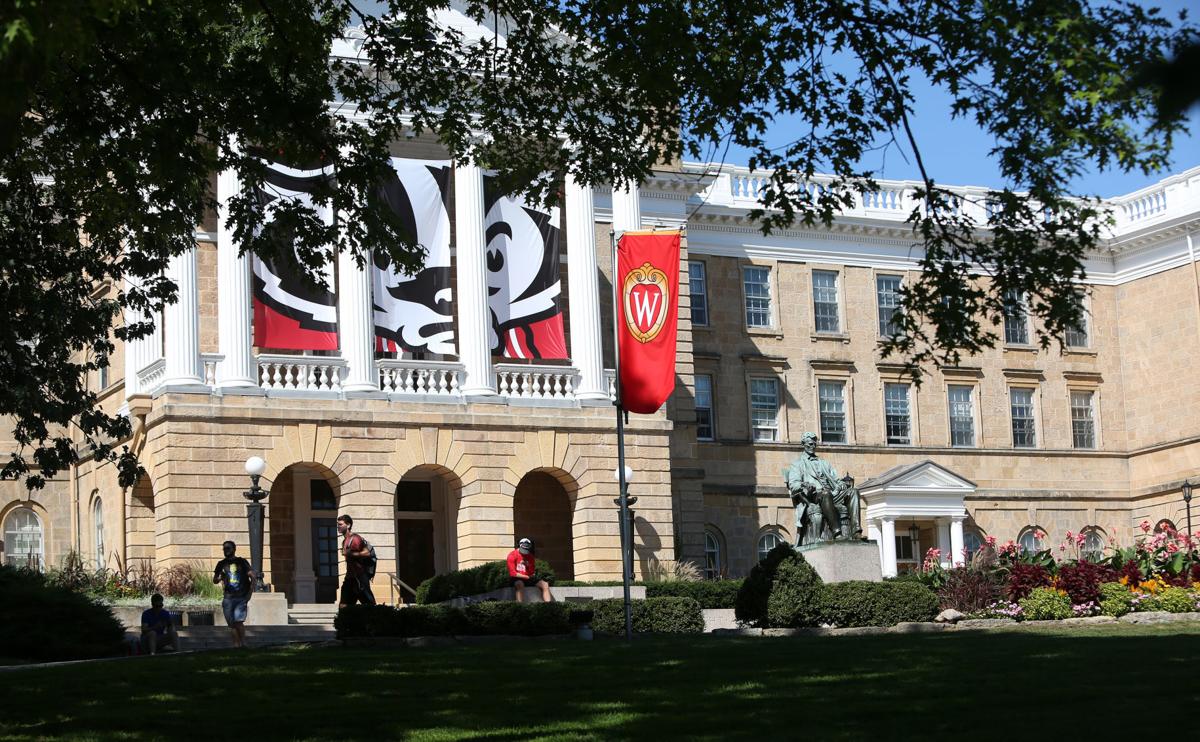 The University of Wisconsin System on Tuesday named the president of another state university system as the only finalist under consideration to become the next president.
In a break from past practice and under a recent change in state law, the System is not required to name multiple applicants. Its decision to name one finalist outraged some in the UW community, leading some professors to conclude the search was a "failure."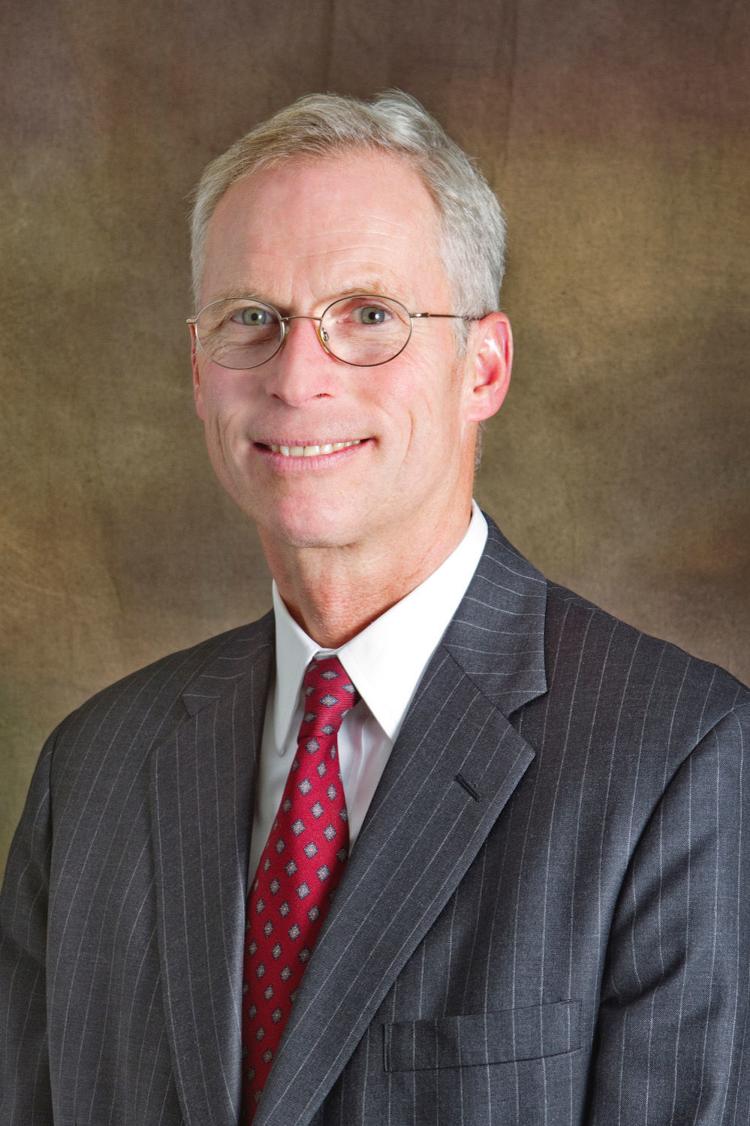 Officials named University of Alaska System President Jim Johnsen, 62, the sole finalist, saying several other candidates removed their names from consideration toward the end of the search process because they did not want to be publicly named.
A System statement said COVID-19 caused "unanticipated and unprecedented" obstacles throughout the search. Even though several other state university systems conducting similar leadership searches cited the coronavirus as the reason for pausing or pushing back the timeline of their own searches, the System's search committee forged ahead during the past few months.
Previous searches for high-profile positions within the System were required to be open, with public disclosure of multiple finalists' names. In 2015, UW leaders pushed lawmakers for changes that protect applicants.
The law now requires naming of "each applicant who is seriously considered for appointment or whose name is certified for appointment, and whose name is submitted for final consideration to an authority for appointment" to be System president.
System spokesman Mark Pitsch said Johnsen is the only applicant whose name was submitted for final consideration. He said he did not have available the number of applications received and forwarded the question to the System's public records office.
Bill Lueders, president of the Wisconsin Freedom of Information Council, said that while the law allows for the naming of a single finalist, it doesn't prevent the System from naming others. For example, the System named multiple finalists when searching for new chancellors at the Whitewater, Stout and Green Bay campuses during the past two years.
"Preventing the public from knowing who else applied for this incredibly important position is a violation of public trust," Lueders said. "It's a slap in the public's face."
Naming a single finalist for top jobs follows a recent trend in higher education. Candidates themselves and search firms — which, in the case of UW System, will be paid upward of $200,000 — argue that public naming creates too much professional exposure and potential problems with a current employer for the finalists who are not picked.
Open government advocates say transparency trumps secrecy, particularly at public institutions. Naming just one finalist leaves some people to wonder whether the candidate is really the best person for the job or just the only one willing to be outed, they say.
For example, at the University of Colorado System, the board named one finalist for president in spring 2019. Someone leaked a list of 30 other applicants to a local news outlet, which showed that some candidates with more experience were passed over for the job.
UW Board of Regents vice president Michael Grebe, who serves as chairman of the search committee, said in a statement that the candidate pool included "a number of impressive and qualified candidates" and the committee unanimously agreed Johnsen was their "first choice of finalist."
UW-Milwaukee Jewish studies professor Joel Berkowitz, who leads his university's chapter of the American Association of University Professors, said the announcement of a sole finalist raises questions about the legitimacy of the search process.
"It begs the question: If candidates are so outstanding, why only one finalist?" he said. "We don't want a coronation. We want a search process."
Johnsen's background
Many faculty and staff within the System feared the search committee would select a business person as opposed to someone with experience in higher education. The past two System presidents have been internal candidates with academic backgrounds.
Johnsen's resume shows a blend of higher education and private-sector experience. He has served as president of the University of Alaska System since 2015 and had various positions within the System between 1996 and 2008. He worked at the University of Minnesota from 1992 to 1996. From 2008 to 2015, he worked for two private businesses, including Alaska Communications, a telecommunications company.
Other aspects of Johnsen's background drew concern Tuesday from some UW professors. Faculty at several University of Alaska campuses passed no-confidence votes in Johnsen in 2017 and again in 2019, according to news reports.
Last summer was a state of crisis for the UA System, as deep state budget cuts led the System's board to declare a financial crisis that threatens the institution's survival as a whole. Johnsen proposed consolidating the System's three campuses into a single university and asked chancellors to either get on board or be prepared to leave, though the plan was not ultimately passed.
Johnsen, who was born and raised in Alaska, earned his bachelor's degree in politics from the University of California-Santa Cruz, a master's degree from the University of Chicago, and a doctorate in higher education management from the University of Pennsylvania.
Johnsen was not available Tuesday for an interview, University of Alaska System spokeswoman Roberta Graham said.
Job filled with tension
The next UW System president will oversee Wisconsin's public university system, its 167,000 students and an annual budget of $6.3 billion. The president also manages 39,000 employees, many of whom say they do not trust the System administration and board's ability to advocate for higher education after years of budget cuts and Republican-promoted policies and laws that have shifted power away from campuses.
At the heart of the divide are those who believe universities should be run more like a business and those who believe academia is fundamentally different in operation and mission.
The search committee appointments neatly illustrate the break between those on campus and those at the top.
A nine-person committee selected by Regent President Drew Petersen broke decades of precedent by excluding faculty and staff. Six of the committee members have served or currently serve on the board; the remaining three members are high-level administrators.
The committee's make-up drew immediate criticism from faculty, staff and Democratic lawmakers, including Gov. Tony Evers. Calls made to expand the committee's representation went unanswered.
Petersen defended his decision, saying the board's most important job is to hire the best leader and a smaller committee can be nimble at a time when other state university systems are seeking their own leaders.
The search committee will make its recommendation to the full board after a forum next week. In practice a sole finalist almost always wins out.
---
Search committee chairman Michael Grebe's remarks on naming one finalist:
Be the first to know
Get local news delivered to your inbox!