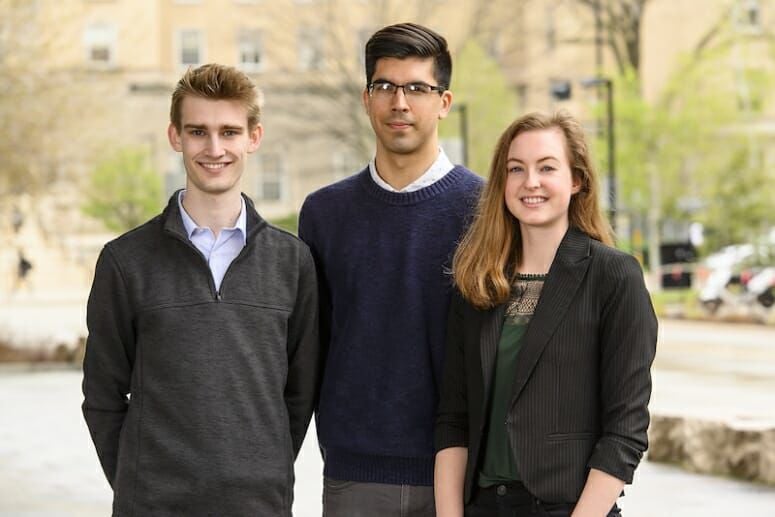 Three UW-Madison undergraduates have been named winners of the prestigious Goldwater scholarship for excellence in the sciences.
Juniors Ryan Brown, Claire Evensen and Luquant Singh are three of 496 undergraduates around the country to receive Goldwater scholarships, out of 1,223 sophomores and juniors nominated.
Junior Patrick Kasl was UW-Madison's fourth nominee this year.
The Barry Goldwater Scholarship and Excellence in Education Foundation was established by Congress in 1986, to help finance the education of scientists, engineers and mathematicians.
Juniors winning the scholarship get a maximum $7,500 for tuition, fees, books and room and board.
Brown is from Oshkosh and is studying genetics and genomics, with a minor in computer science. He plans to pursue an M.D. and Ph.D. in cancer biology, with an interest in translational oncology research.
Evensen is from Verona and is studying biochemistry and mathematics. She plans to pursue a Ph.D. in mathematical biology.
Singh is from Verona and is studying applied math, engineering and physics. He plans to pursue a Ph.D. in plasma physics.
Be the first to know
Get local news delivered to your inbox!