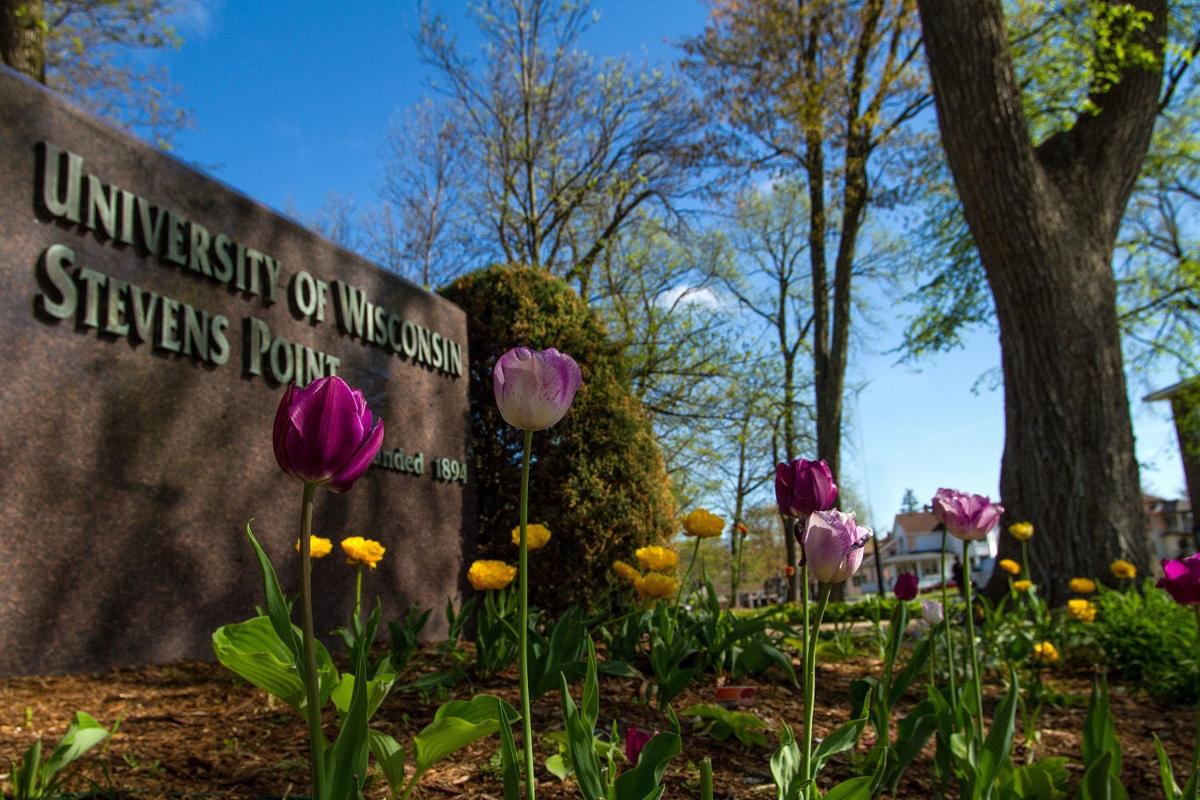 More than 100 current and retired UW-Stevens Point faculty and staff called Thursday for the removal of the university's top leadership in the wake of a proposal that would eliminate six academic majors and lay off faculty to reduce the university's roughly $8 million deficit.
Employees signed a letter of "no confidence" in Chancellor Bernie Patterson and Provost Greg Summers that was sent Thursday to the University of Wisconsin System Board of Regents. An additional 32 students and 130 community members signed the letter, though some signatories withheld their identities because of concerns about possible retaliation.
The sweeping letter accuses Patterson and his administration of "chronic financial mismanagement," over-hiring, a general lack of transparency, a sham of a shared governance process and the mishandling of an episode of sexual harassment on campus.
In a statement, Patterson reiterated his commitment to lead the university of 317 faculty and 840 staff.
"While this represents a small percentage of our current faculty and staff, we respect their opinion," he wrote. "They have reached a conclusion before decisions have been made, as the proposal is just being considered by our shared governance. What I didn't see in the letter was a specific recommendation of what to do. We are looking for solutions to serious problems."
Patterson's "Point Forward" proposal does not cite a specific amount of cost savings. The proposal reorganizes the central Wisconsin institution to infuse liberal arts into career-focused programs and eliminates six majors based on low enrollment numbers: French, German, geoscience, geography, history and two bachelor's degree concentrations in art.
"It's the most cost-effective programs that are being targeted by administration," said Tobias Barske, who leads the Department of World Languages and Literature. Barske said he did not sign the letter sent Thursday to the Regents.
'Numbers keep changing'
The Nov. 12 report is a scaled-back version of a proposal last spring that suggested 13 majors be axed. It estimates between eight and 10 faculty layoffs.
But faculty members say the report understates a lot, pointing to professors who have already retired or left for another institution as uncounted casualties in the plan. They question why Summers approved the hiring of professors onto the tenure track in recent years if data indicated the university's need for a lean future.
They also say Summers has offered conflicting numbers on the number of layoffs. For example, multiple faculty members recalled Summers informing them as many as 70 positions would need to be eliminated.
"The numbers keep changing and administrators have failed to disclose how they will really address their $8 million deficit," UW-Stevens Point mathematics professor Andy Felt said in the letter. "All of this uncertainty makes it difficult to retain and attract good students and faculty members. A public institution should be more transparent in its actions and plans."
Faculty members who served on the Academic Budget Alternatives Working Group spent the fall semester in weekly meetings with Summers hoping to understand the problems and come up with alternative solutions.
After months of meetings, Summers emailed the committee three days before "Point Forward" became public: "Please know that the recommendations I make to the chancellor will be my own."
UW-Stevens Point physics professor Mick Veum described the meetings as "a whole lot of nothing" that he interpreted as deliberate.
Veum, who signed the letter, also said committee members did not see the report, let alone receive an opportunity to provide feedback, before it was released publicly.
Summers' statement said he has pointed out challenges facing higher education "with openness and honesty."
"Most faculty and staff members are confident in the leadership I have provided and are ready to move forward, to innovate, and to make the kinds of changes we've discussed for years," he said.
The letter goes beyond the proposal at hand:
It argues Patterson's staff pursued a "misguided policy at odds with demographic and economic reality."
It references a recent financial audit that found the university's financial oversight "unsatisfactory." Campus officials said months ago that proper steps have been taken to address the audit, which is unrelated to the university's $8 million deficit.
The letter also describes a former student dean tasked with handling sexual misconduct complaints who resigned after he himself was accused of sexual harassment in 2015.
What's next?
A university shared-governance committee has 90 days to make recommendations. Patterson will take those under consideration and submit a plan to the Board of Regents for approval.
"I don't feel like we're out of the woods yet by any stretch of the imagination," said Jennifer Collins, chairwoman of the faculty council and an associate professor of political science.
The letter asks the Board of Regents to address their letter at the Regents' meeting next week. A shortened agenda for the meeting does not include the topic. A System spokeswoman said the agenda is still being finalized.
More formal measures taken by UW faculty in the past have not resulted in a change of leadership.
Most recently, nearly 60 percent of UW-Superior faculty voted "no confidence" in their administration after a decision in fall 2017 to suspend more than two dozen academic programs. The chancellor who oversaw the suspension is still in charge.