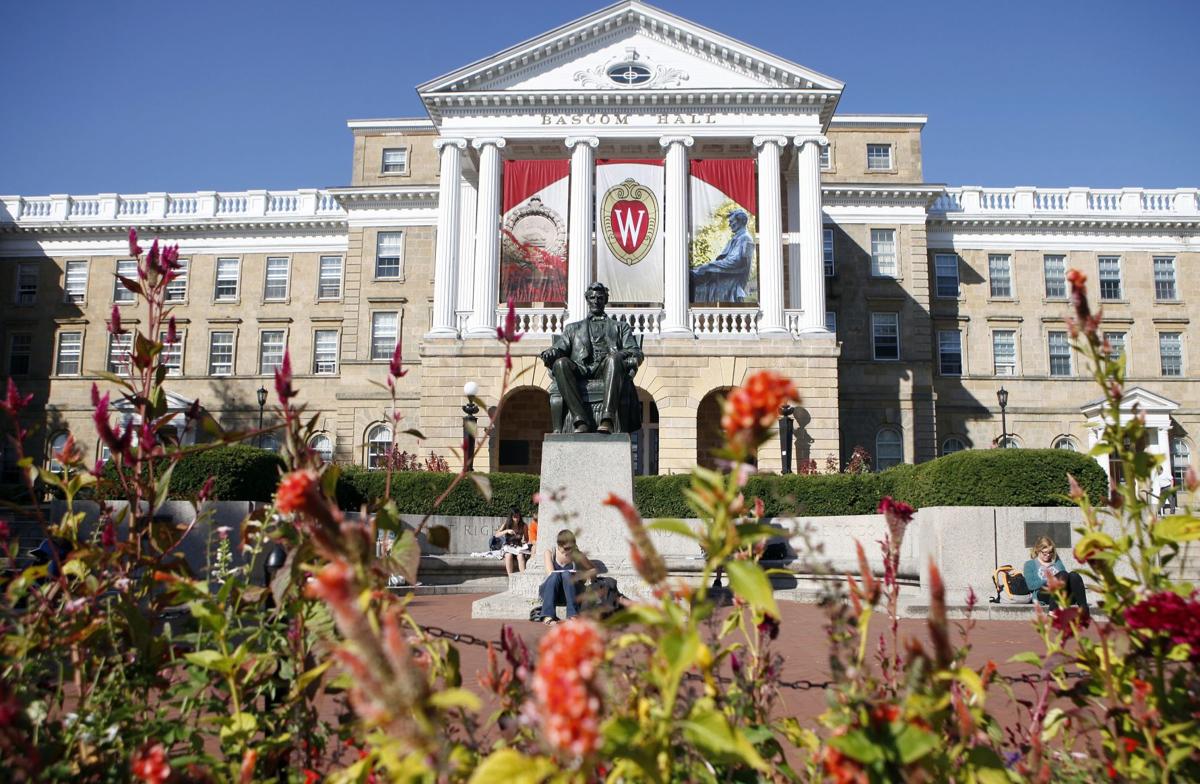 The University of Wisconsin System will require the documentation of sexual harassment allegations and investigations in personnel files as soon as January 2019, according to a policy draft that will be presented to the UW Board of Regents later this week.
The proposed language also requires campuses to ask about sexual misconduct before hiring any finalist and mandates the exchange of personnel files among all System institutions and Wisconsin state agencies during the hiring of a prospective employee.
Personnel files will not be shared outside of state government, System spokeswoman Heather LaRoi said, but relevant factual information will be disclosed if asked by out-of-state employers and those in the private sector during the reference check stage of a hire.
Writing a policy on how to document employee sexual misconduct and share that information with prospective employers is one of the steps the System has taken to address the issue, which has been in the spotlight since the start of the #MeToo movement last fall.
The Wisconsin State Journal reported in November on a "legacy of sexism" and sexual harassment allegations at UW-Madison's Department of Urban and Regional Planning. The Milwaukee Journal Sentinel reported on at least three six-figure settlements for sexual harassment complaints. And a report in the Stevens Point Journal last spring found that a former UW-Stevens Point official who resigned after being accused of sexual harassment — and whose job included handling sexual misconduct complaints — was later hired as the interim assistant dean of students at UW-Eau Claire.
In June, the regents mandated the crafting of a policy, which will be presented to them at their Friday meeting in Madison.
While the proposed policy language requires all System institutions to document allegations and the disposition of investigations in personnel files, material from the investigation — witness interviews, for example — won't be included. Instead, those materials will be kept separately to comply with Title IX requirements, LaRoi said.
Employees from UW-Eau Claire, UW-Oshkosh, UW-Milwaukee, UW-Madison, and System administration formed a work group to write the new policy. The group surveyed personnel file and reference check policies at 37 institutions and found few existing documented policies to serve as a model.
Several of the universities and state college systems around the country that were surveyed expressed interest in what the System ultimately developed, according to a System announcement.
"Ensuring the safety of our students and our employees at every institution is one of the most vital responsibilities of the Board of Regents," regent vice president Drew Petersen said in the announcement. "As we develop and implement these policies, we must be clear that employee misconduct at one UW System institution will not be hidden if they seek to work somewhere else within UW System. We are proactively taking steps to prevent such occurrences."
Currently, personnel files are supposed to document disciplinary decisions but there is no requirement to share that information as part of a reference check process. That doesn't mean it can't be shared, but it is not required.
The Associated Press contributed to this report.
Be the first to know
Get local news delivered to your inbox!