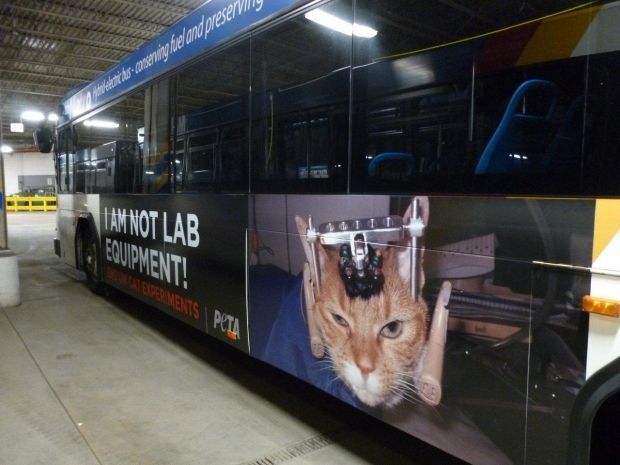 UW-Madison has closed its controversial cat research laboratory, the university said Friday.
The university said that the closing of the lab was due to the impending retirement of neuroscience professor Tom Yin, not the complaints of any animal rights groups.
Yin, 70, decided to retire more than a year ago when his National Institutes of Health grant was up for renewal, a UW spokesman said.
"The decision to retire and close the lab was made because of his age and not because of any anticipated difficulty renewing the NIH award, which was funded continuously for decades," the university said in a statement. "The important research conducted by Dr. Yin and his colleagues was in no way affected or curtailed due to activity by animal rights organizations and any such claims are patently false."
The research drew complaints alleging mistreatment of cats from the animal rights group People for the Ethical Treatment of Animals in 2013. Federal investigators cleared the university to continue the study.
PETA then bought graphic ads depicting animal testing that appeared on Metro Transit buses. The ads showed a cat used in the study with messages "I am not lab equipment!" and "End UW cat experiments."
The ad campaign cost $12,000 and ran for eight weeks, with 100 ads inside buses and 34 outside, including one partial-wrap ad that covered an entire side of a bus.
In a statement Friday, PETA celebrated the end of the study and took credit for the lab's closing.
"We're thrilled that no more cats will suffer in this laboratory and that those who survived are safe," said Justin Goodman, PETA's director of laboratory investigations. "PETA's campaign and the intense public pressure it brought to bear on UW-Madison have ended this horrendous laboratory's legacy of cruelty at last."
Yin's research ended several months ago, according to the university. There were five cats still involved in the research at the time and four were adopted and are now house cats. The fifth had to be euthanized.
The university said that Yin's research helped in the understanding of hearing in animals and humans and almost certainly would have continued to receive funding had he not chosen to retire.
"None of Dr. Yin's research grant applications on sound localization had ever been turned down by NIH, even in a hypercompetitive funding environment, a testament to the quality and importance of the science," the university said. "The work in the lab was highly regarded scientifically and yielded important insights into how the brain localizes sound, knowledge important for such things as hearing and cochlear implants.
"While work in the lab has come to an end, it is reflective of the natural evolution of university research programs and what occurs when researchers reach retirement age."