UW-Madison announced Monday it has reinstated former Wisconsin Badgers wide receiver Quintez Cephus to the university — a year to the day after he told his team he had to step down and face criminal charges.
"I know the past year has been painful for everyone involved," Blank said in a statement. "I recognize that some will disagree with this decision. To those in our community who have experienced sexual assault, I sincerely hope that there is nothing in this case that will deter you from coming forward for support."
Cephus, 21, was suspended from the team in August 2018 because of the women's accusations. He maintains the sex was consensual.
He said at a Monday news conference that he learned of his reinstatement while flying back to Madison from his hometown of Macon, Georgia. He said he is ready to start winning football games and anticipates playing this season.
UW Athletics said in a statement Cephus has officially rejoined the team, but must work through some "eligibility issues" before he can participate in a game. UW Athletics spokesman Brian Lucas declined to clarify those issues. He also said Cephus' athletic scholarship had been restored.
Cephus cited his teammates' and coaches' support throughout the past year as the reason why he wished to remain at UW-Madison instead of starting fresh somewhere else.
"I have no reason to run from Wisconsin," he said. "I am just here to continue my education and play football."
UW-Madison said it received information from the criminal trial that it did not have during its student conduct proceeding, which relies on a lower burden of proof than in criminal cases.
It's unclear if Cephus faces sanctions when he returns to campus.
A university review upheld some of its earlier findings that Cephus was responsible for violating parts of the student code of conduct.
An attorney for Cephus, Stephen Meyer, said his only remaining conduct violation was sexual harassment. He said that violation stems from Cephus asking his roommate and fellow receiver, Danny Davis, to take a picture of the two women he was accused of assaulting as they slept in his room. Davis, a junior, was suspended for the first two games last season.
UW-Madison's statement also said some sanctions are still in place. Citing a federal education privacy law, university spokesman John Lucas said he was unable to provide more detail.
But Meyer said Cephus faces no further punishment when he returns to campus.
Since Cephus' acquittal on Aug. 2, black community leaders, members of the football team and many Badgers fans have rallied around him, urging the university to accept his petition for reinstatement.
The Black Leadership Council of Dane County said in a Monday statement thanking the university that it was "cognizant of how difficult this decision must have been given the competing perspectives on what constitutes fairness and justice in this case."
'Hard' for survivors
Advocates for sexual assault victims previously noted that reinstating Cephus could make future victims less comfortable in coming forward to report assaults.
An attorney for the women, Amy Bogost, declined to comment Monday.
Erin Thornley Parisi, executive director of the Rape Crisis Center of Dane County, said based on the jury's verdict the university's decision to reinstate him wasn't necessarily wrong.
"However, for survivors who were traumatized by this case, it's going to be hard," she said.
The university's decision reduces the likelihood that Cephus' attorneys will re-file a lawsuit claiming UW-Madison violated his federal civil rights by pursuing its investigation while a criminal proceeding was ongoing. Cephus' attorneys argued he was unable to defend himself during the investigation without violating his Fifth Amendment right to silence.
'We'd welcome him back'
"If it's best for Q — and it truly is for him — then I know his teammates and I know how we feel: We'd welcome him back," Chryst said. "It's not about us. It's about what's best for him."
In Cephus' first two seasons with the Badgers, he caught 34 passes for 595 yards and six touchdowns. He had a 100-yard receiving game against Purdue in 2017 and caught a pair of touchdown passes earlier that season at BYU.
"I'm ready to win football games and start back getting my education and I expect to do it at a very high level," Cephus said Monday.
Asked what message Cephus had for sexual assault victims, his attorneys cut in, saying it was an inappropriate question to pose to him.
"He's been innocent and he's spent a year of his life being badgered about things like this," Meyer said shortly before ending the news conference. "It's time to stop. He's an innocent man. Treat him like that."
---
State Journal reporter Todd Milewski and The Associated Press contributed to this report.
Fighting for extra yards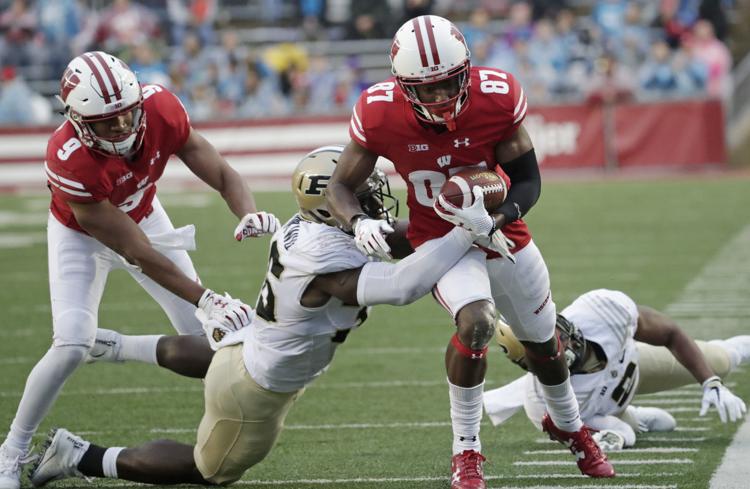 Taking the 'Lambeau Leap'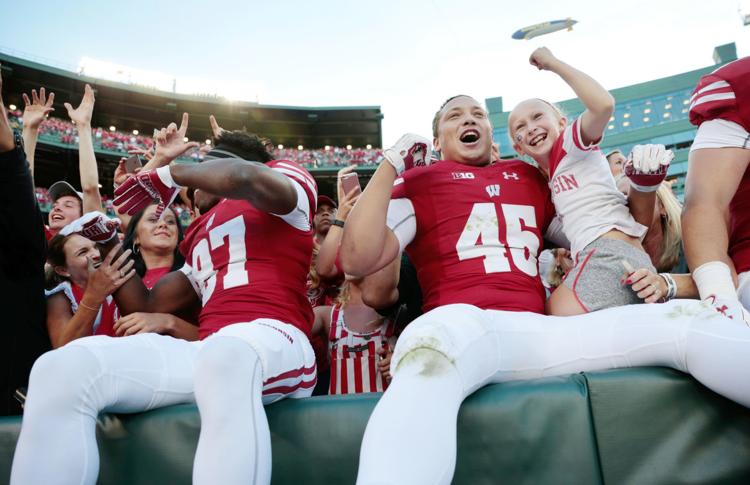 Chryst congratulates Cephus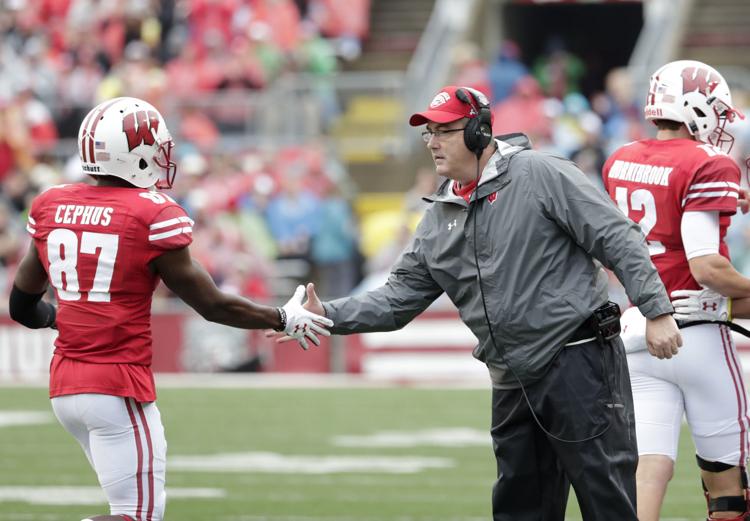 Touchdown celebration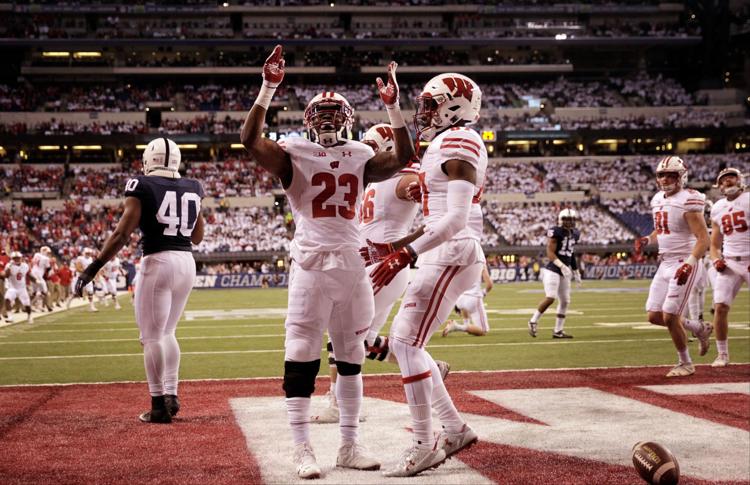 High jump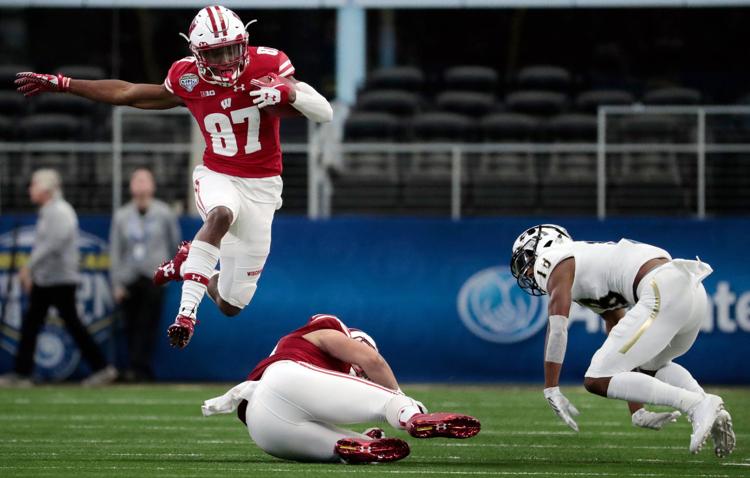 Touchdown celebration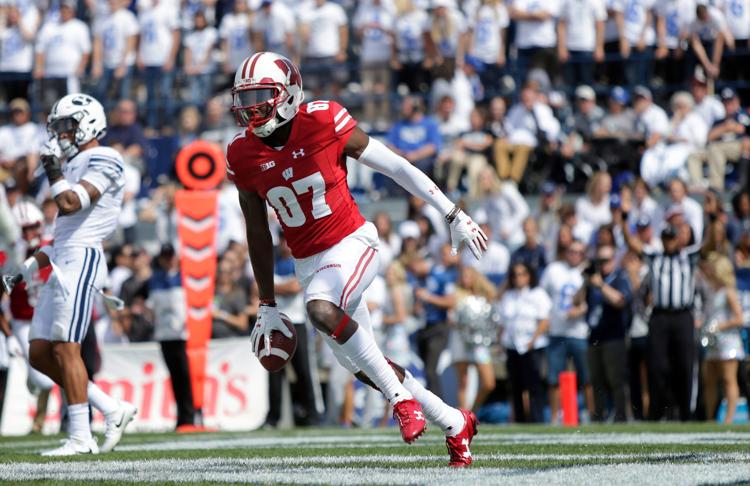 Taking the hit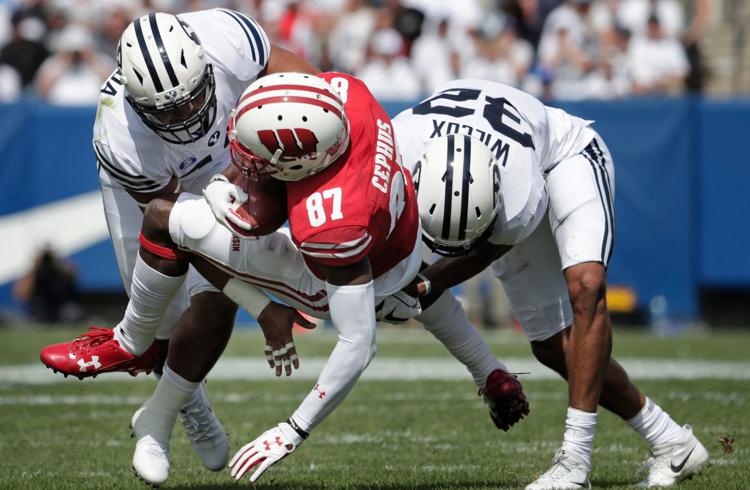 Sneaking into the end zone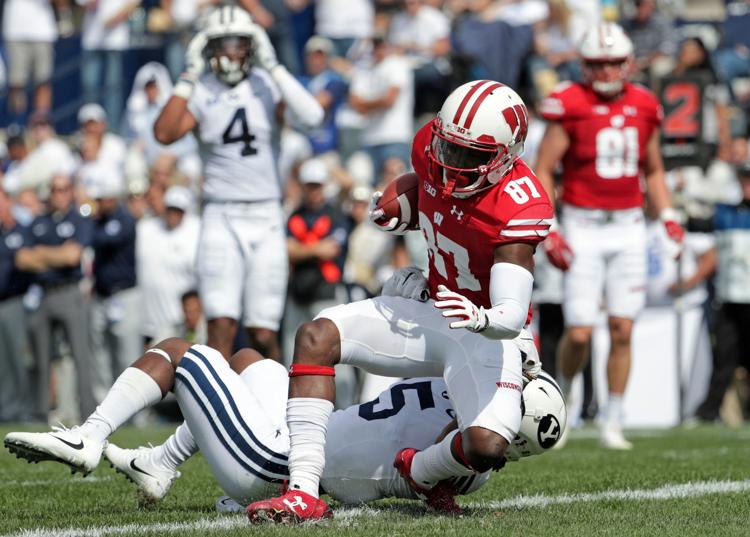 Collision course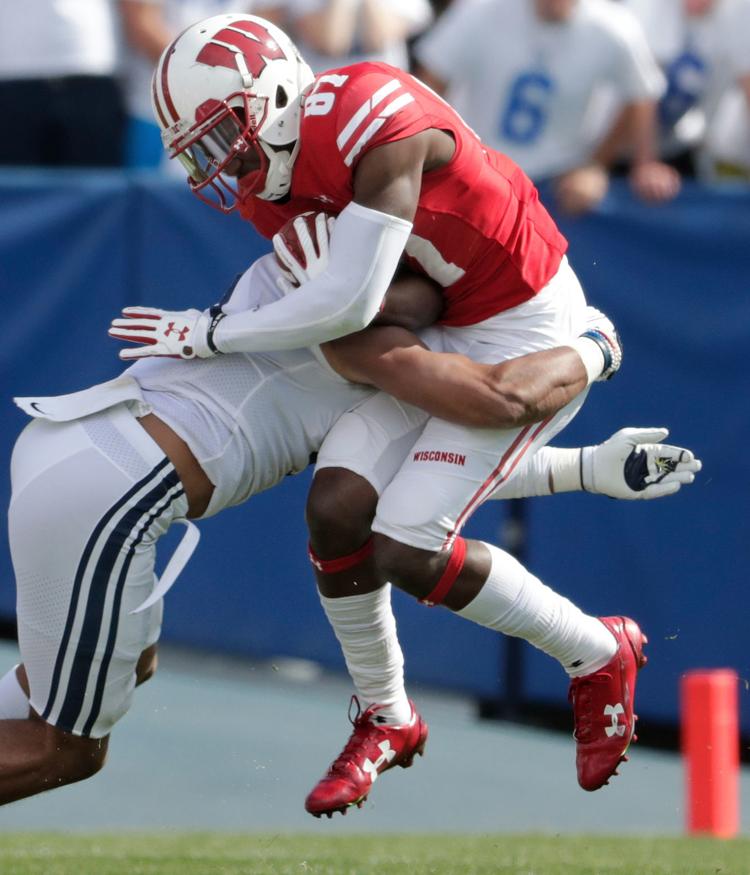 Moving the chains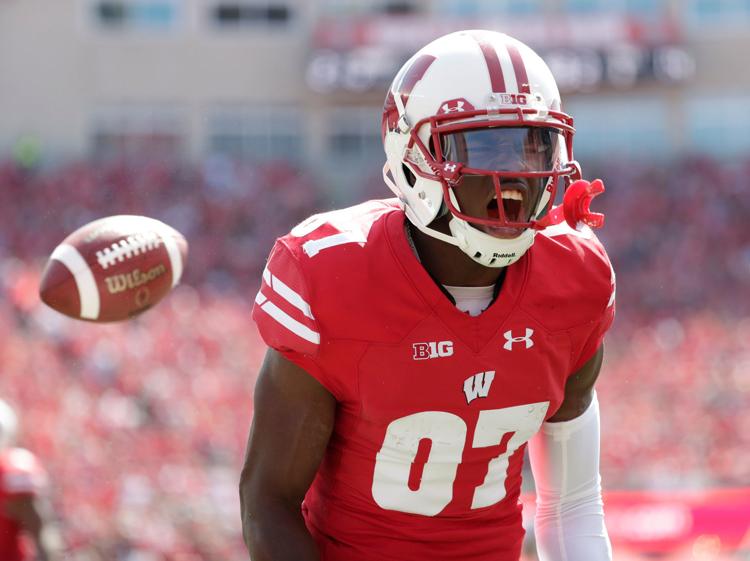 Fighting through contact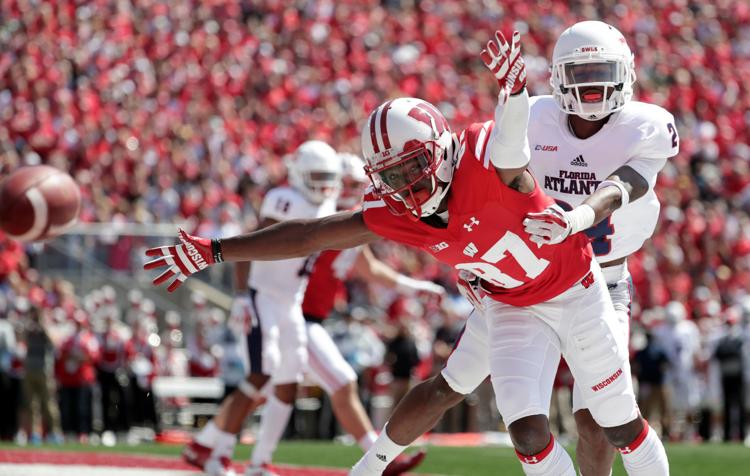 Absorbing contact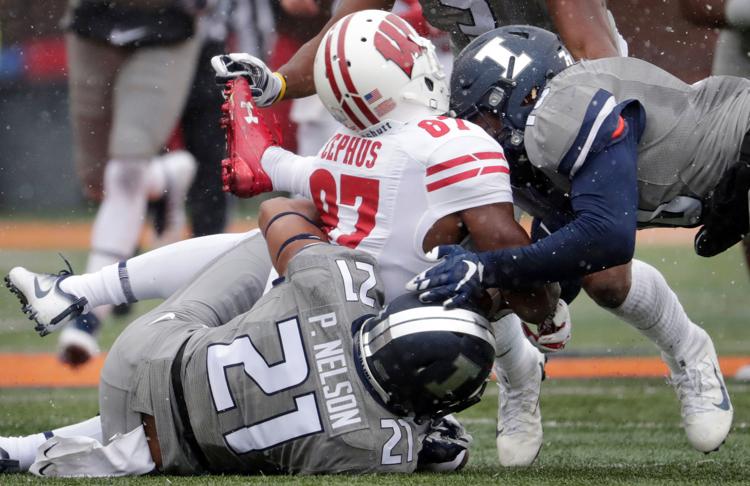 Picking up first down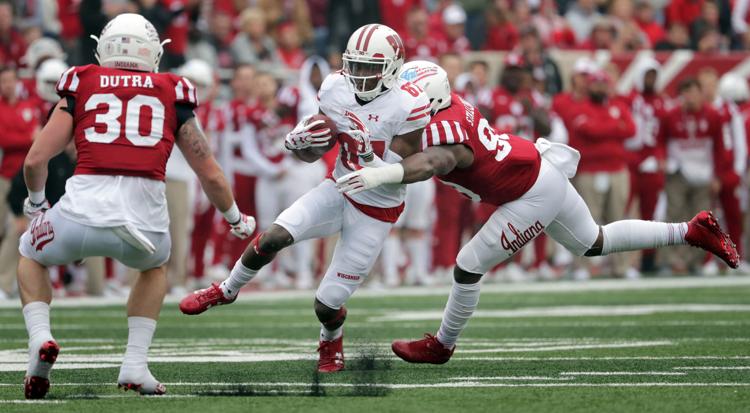 Helping hand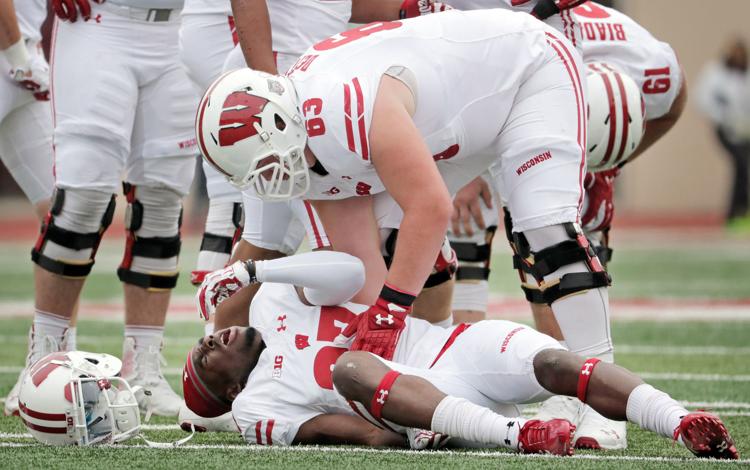 Carried off the field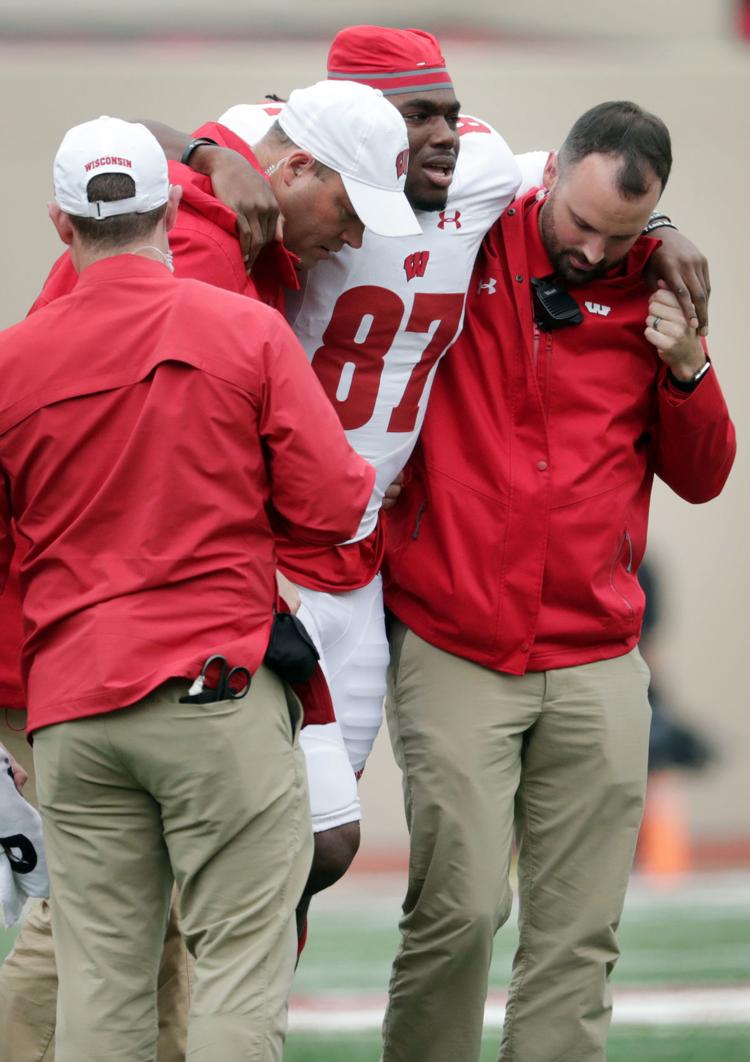 Reaching out
Showing support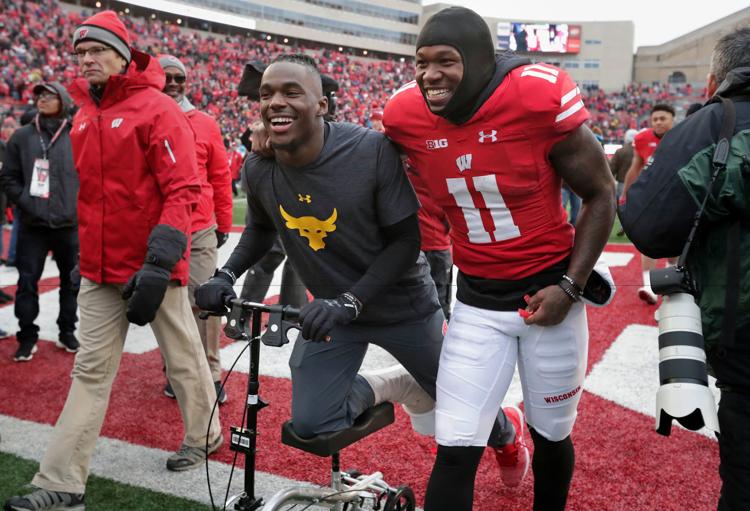 Keeping it moving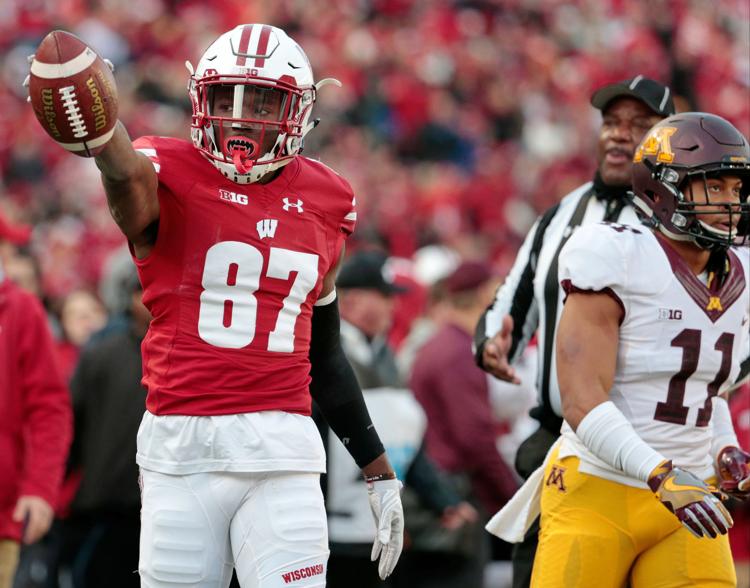 Picking up first down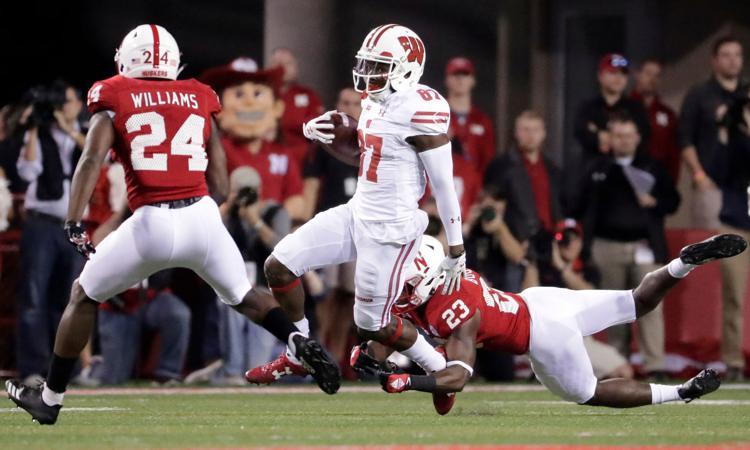 Showing some love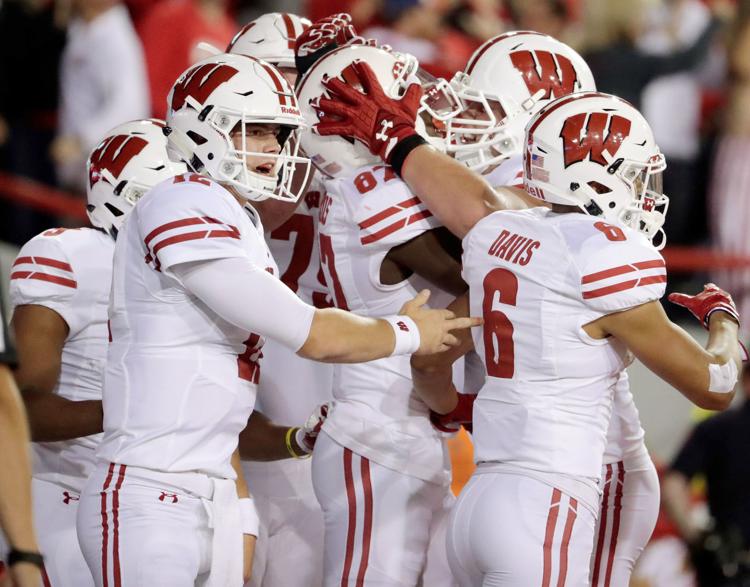 Crossing the goal line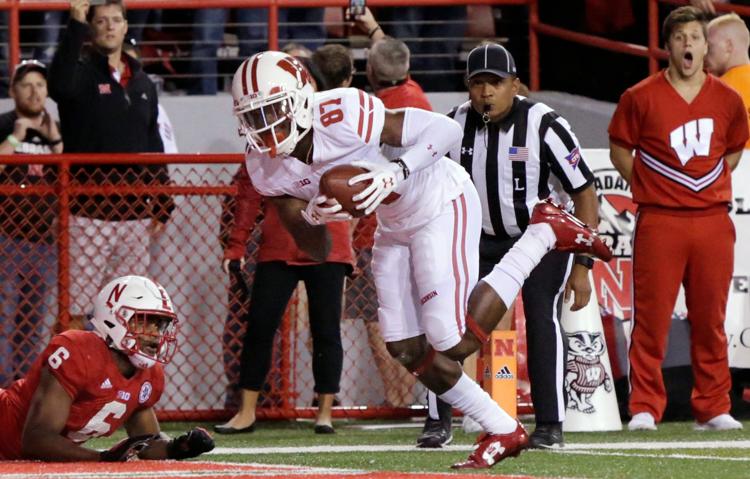 Getting the job done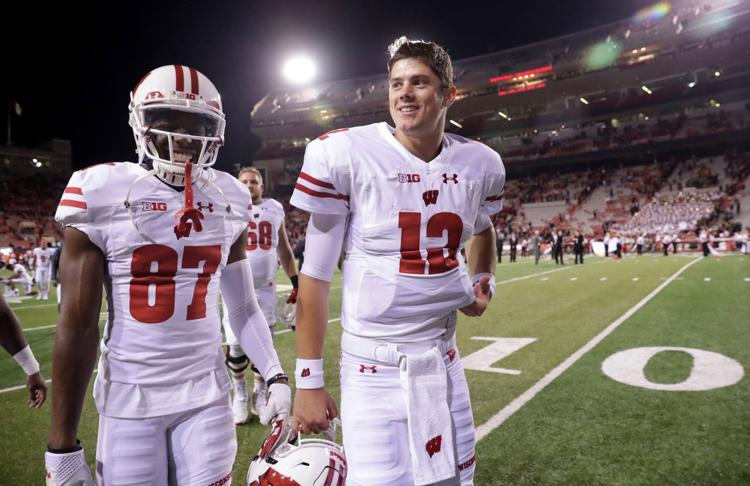 Making the cut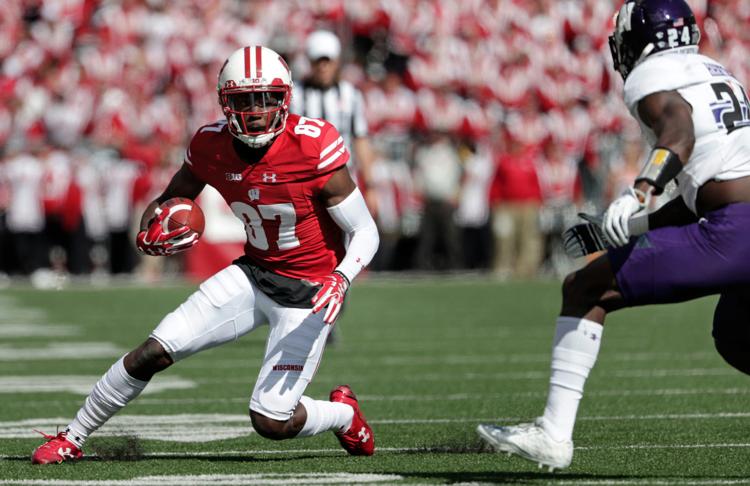 Just out of reach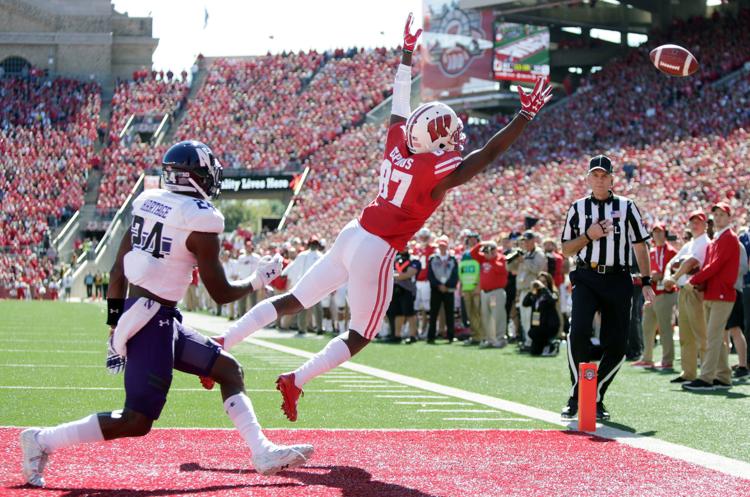 Hauling it in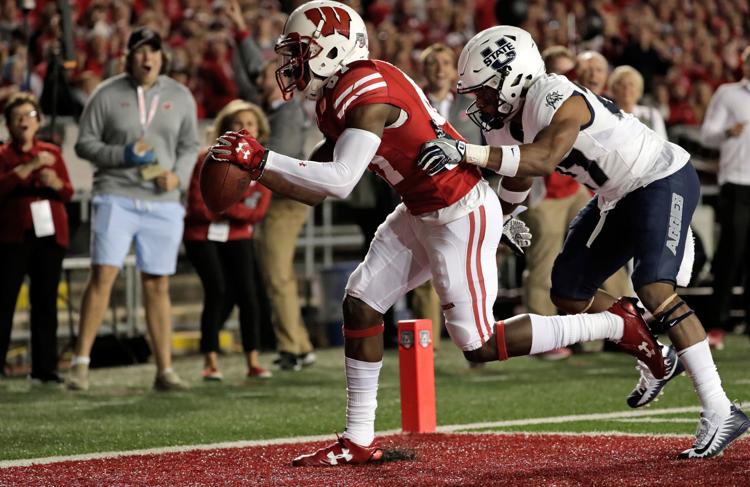 Hugging it out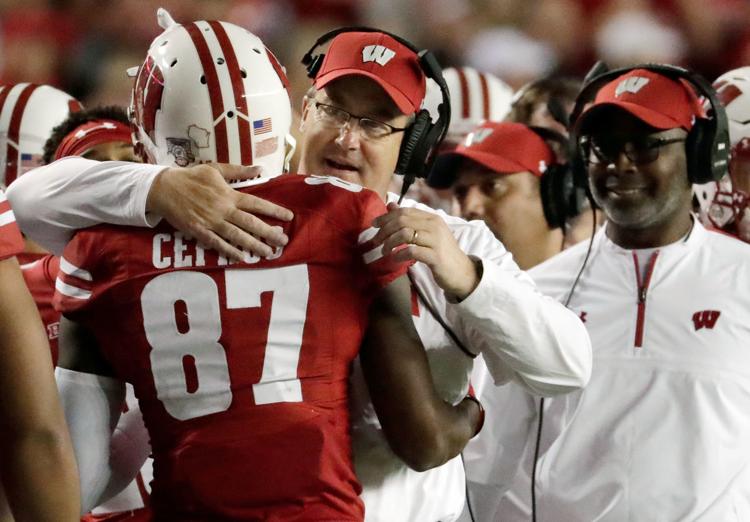 Picking the jury
Taking the stand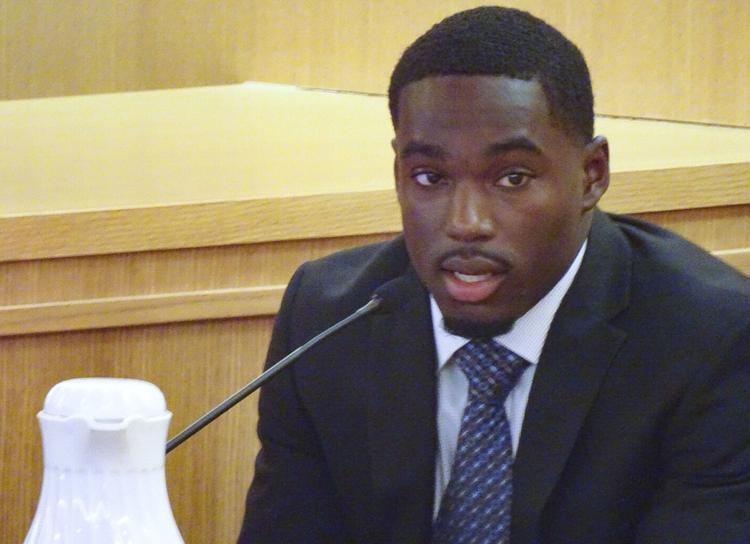 Showing support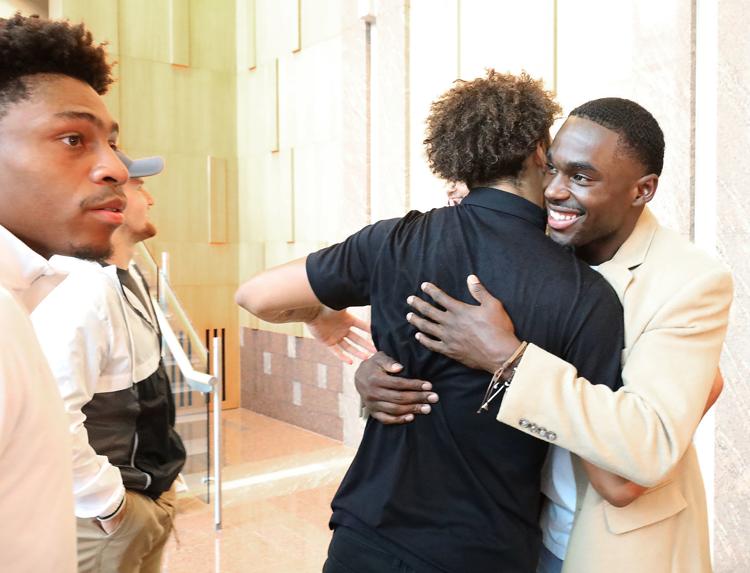 Pleading his case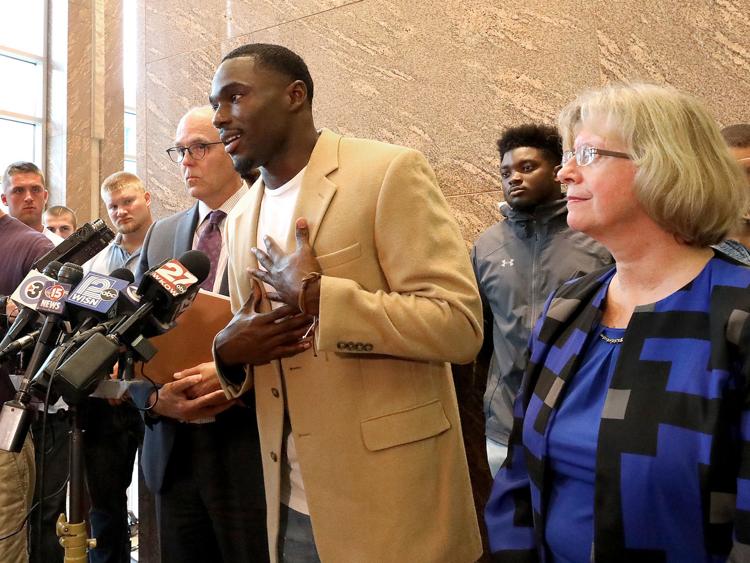 Be the first to know
Get local news delivered to your inbox!