Faculty at all 13 University of Wisconsin System campuses have called on the UW Board of Regents to expand its presidential search committee and include representation from the faculty, staff and students whom the next president will oversee.
But Board of Regents president Drew Petersen said in a Monday statement that he will not expand the committee.
Faculty, graduate assistants and staff make up 96% of the System's 40,000-member workforce, but none of them have a seat on the search committee tasked with selecting System President Ray Cross' successor. In past searches, faculty and staff played a role in identifying the next leader.
"The people with the boots on the ground are not represented," UW-Madison food science professor Mark Etzel told his colleagues at a Faculty Senate meeting Monday. "I find it to be a preposterous proposal. It's just a shame what faculty governance has become at the University of Wisconsin."
Petersen broke decades of precedent last month when he appointed just nine people to the search committee — four Regents, one student Regent, one former Regent, two chancellors and a provost.
He appointed the small group of board members and administrators one week after Cross' retirement announcement and without consulting any faculty, staff or students about the committee's make-up, according to a UW-Madison resolution.
Groups representing faculty at 12 UW campuses passed resolutions in recent weeks calling on the Regents to add faculty, staff and students to the committee. On Monday, UW-Madison's Faculty Senate voted unanimously to do the same.
The search committee, which is expected to convene later this month, will hold multiple public hearings seeking input. But it's not the same as having a seat at the table, faculty members argue.
Republican Gov. Scott Walker weakened shared governance, the model of making decisions in consultation with faculty, staff and students, in the 2015-2017 budget biennium. The move gave more power to politicians, administrators and the Regents, who are appointed by the governor.
UW-Madison accounting professor Terry Warfield, who serves as chairman of the committee overseeing the Faculty Senate, said the presidential search committee make-up was an attack on shared governance.
"We're on a long journey here, and it's going to require quite a few people on the Regents to turn over before we're going to be able to begin to get back on a path of effective shared governance for this university," he said at the meeting.
AFT-Wisconsin, which represents unionized faculty and staff at UW campuses, and the Wisconsin conference of the American Association of University Professors called the committee's composition a "shocking level of disrespect and troubling lack of humility on the part of the Regents" in a joint statement last month.
The national AAUP issued its own statement, noting that the lack of faculty and staff representation on the committee violates widely accepted standards of shared governance. According to a national survey of governance practices, 94% of institutions included faculty representatives on their most recent presidential search committees.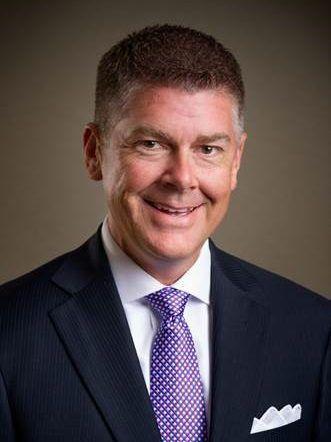 Several Democratic lawmakers have also called for faculty and staff representation. PROFS, a group advocating on behalf of UW-Madison faculty, referred to the exclusion of faculty and staff as "a deliberate insult."
No policy restricts the number of people Petersen can appoint to the committee. He did not respond Monday to a voicemail and email.
In a statement attributed to Petersen from a System spokesman, he said the well-credentialed committee represents "diverse interests and viewpoints of the board, academic leadership, faculty and students."