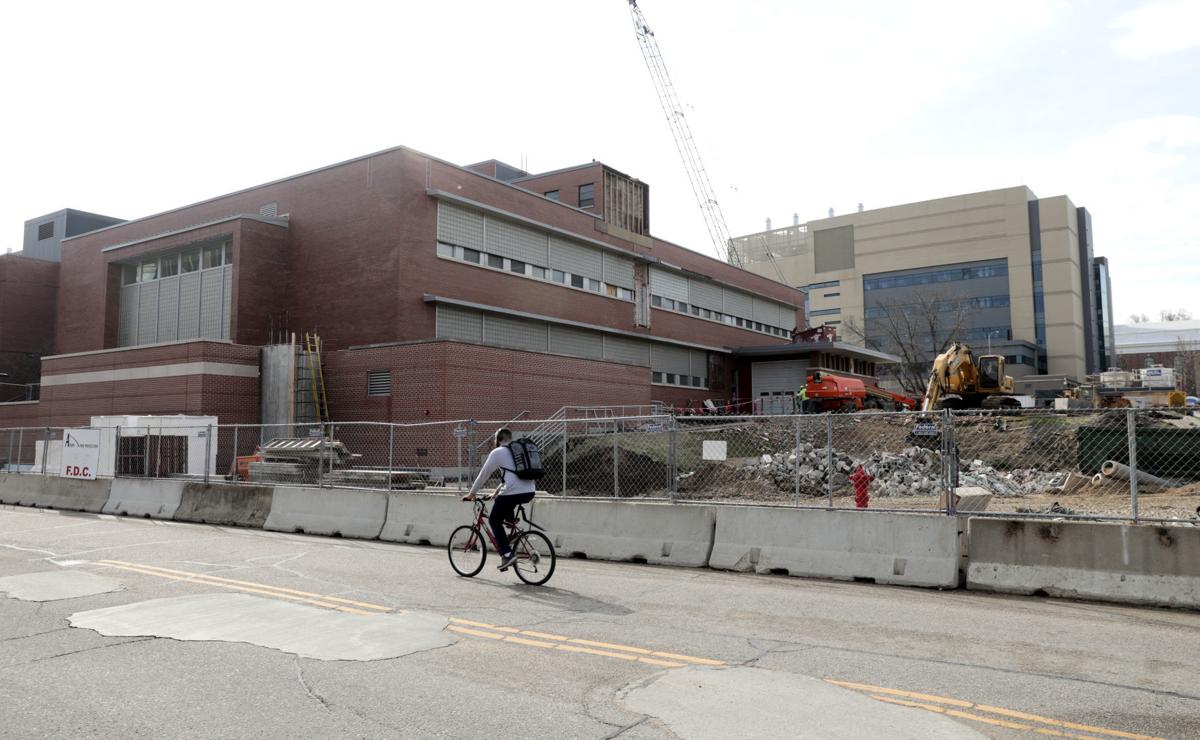 The UW Board of Regents signed off on spending an extra $32.6 million to cover cost overruns on two UW-Madison projects despite a lawmaker's accusations that the projects have been mismanaged.
UW-Madison is expanding and renovating Babcock Hall to house a new Center for Dairy Research. The $32 million project that began in 2012 increased in price in 2018 to $47 million and is now expected to cost $72.6 million.
Officials attributed the increases to rising materials costs, quotes for specialized equipment that came in higher than expected, and portions of the design being incomplete at the time of the initial estimate, according to University of Wisconsin System documents.
Another project, a laboratory for the Meat Science and Muscle Biology program, was expected to cost $50 million in October. UW-Madison officials asked for an additional $7 million because "highly complex technical design and construction needs" have become fully realized, including designing infrastructure to accommodate donated equipment, designing and installing a hydraulic plant and animal holding pens and equipment for chilling carcasses.
Sen. Steve Nass, R-Whitewater, one of the UW System's most vocal critics, blasted the System Thursday for the cost overruns, adding "the Board of Regents is partially at fault for failing to provide proper oversight of building projects."
"These are the same administrators demanding the ability to sock families with higher tuition and fees starting in fall 2021," Nass said, referring to talk of a possible tuition increase for Wisconsin undergraduates.
Several Regents addressed those concerns during a Friday discussion on UW-Madison's campus before unanimously approving the increased project budgets.
"Everyone agrees that these are vital programs for our state," said Regents president Drew Petersen. "Where we're concerned: Timelines were slowed, costs were increased and assets, critical assets, were lost or delayed."
Regent Bob Atwell said he supported the projects, but worried what implications they will have when the board asks for what he said will be a "very substantial" request for state money to fund more building projects.
"The problem with this situation is it feeds into a narrative that is very unhelpful to our universities, the people who work there and, most of all, the students we serve," he said. "When we say we need money, we need to have credibility."
You have free articles remaining.
Defense for dairy
Regent Becky Levzow, a Rio dairy farmer, said the Babcock project will play an important role in addressing the dairy industry's crisis. Milk prices are so low that Wisconsin sees two dairy farms close each day.
The new facility will include nine individually controlled specialty cheese ripening rooms. Commonly known as cheese caves, the rooms will support the growth of the state's specialty cheese industry. Consumers are willing to pay a higher price for in the marketplace for such products.
"We can point fingers and we can talk about what happened," Levzow said. "Yes, there were probably some mistakes made, but that doesn't get us anywhere … we don't want to end up with a building without equipment."
The overruns would be covered with $6.8 million in state taxpayer borrowing, $7.5 million in gifts and $18.2 million in cash reserves from UW-Madison.
The projects' new price tags still require approval from the state Building Commission.
Tuition increases
The board also unanimously approved tuition increases for nonresident and graduate students at six institutions.
Increases will range between 1.5% and 25% at UW-Milwaukee, Oshkosh, Platteville, River Falls, Stevens Point and Whitewater starting this fall. The schools say they need more money to cover instruction, raises, recruiting faculty, technology and training clinical professionals.
Republican lawmakers have kept tuition frozen for in-state undergraduates since 2013. System officials have long complained that the freeze has hamstrung them financially and they have tried to compensate by raising out-of-state and
Milwaukee wants to increase tuition for graduate students studying occupational therapy and communication disorders by 25%, the biggest increase sought for any graduate program among the six institutions, according to Regent documents. Milwaukee, Platteville and Whitewater will increase nonresident undergraduate tuition between 1% and 3%.
The Associated Press contributed to this report.