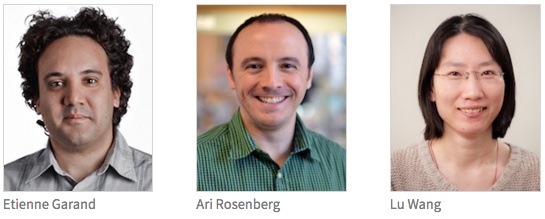 Three UW-Madison professors have been selected as Sloan Research Fellows, one of the top awards given to young researchers.
Etienne Garand, Ari Rosenberg and Lu Wang are three of 126 U.S. and Canadian researchers honored by the New York-based foundation, which has made grants supporting research in science, technology, engineering, math and economics since 1934.
Garand is an assistant professor of chemistry, who studies the dynamics of chemical reactions by freezing them as they happen.
Rosenberg is an assistant professor of neuroscience, exploring the way brains construct a 3-D picture of the world and combine information from the difference senses.
Wang is an assistant professor of mathematics, studying geometric analysis and geometric partial differential equations used to describe the shape and flow of curved surfaces, fluids and heat.
Each Sloan Fellow gets a two-year, $50,000 fellowship from the foundation.