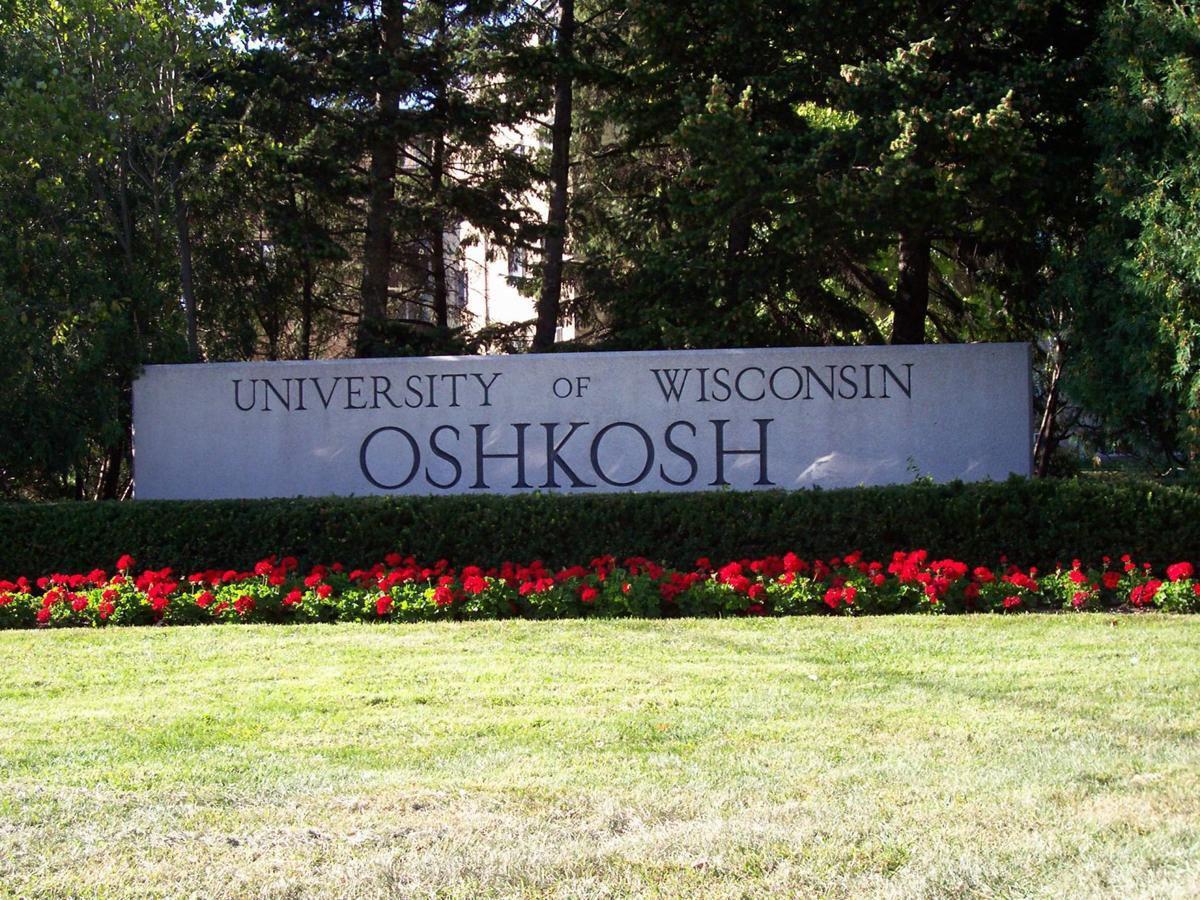 A UW-Oshkosh professor recently sued her university and the UW System Board of Regents to prevent them from releasing to the Wisconsin State Journal records relating to an investigation of alleged plagiarism by the professor.
The State Journal requested records Oct. 9 relating to UW-Oshkosh's investigation into the plagiarism allegations made against UW-Oshkosh English professor Christine Roth. Among the documents requested are the university complaint, an investigator's report filed by faculty members, a committee report of pre-tenure review and an agreement struck between the university and Roth's lawyer, Peter Culp of Dempsey, Edgarton, St. Peter, Petak & Rosenfeldt Law Firm.
Wisconsin's open records law states that government records, which includes those maintained by a public university, are public, while acknowledging specific circumstances when it is appropriate or necessary to withhold certain information. When an agency withholds or redacts information, it must provide an appropriate reason for doing so by applying a "balancing test" to determine whether the harm of releasing the records outweighs the public's interest in monitoring and evaluating the performance of public officials and employees.
Before releasing records of closed employee misconduct investigations, the law requires a records custodian notify the subject of the records that the records will be released.
UW-Oshkosh records custodian Kathleen McQuillan informed Roth sometime in the fall that the university would release records to the State Journal.
Culp filed a complaint in Winnebago Circuit Court on Nov. 26 to block release of the records, writing that the law favors nondisclosure of the records and overrides the public's interest in the documents. Court records do not indicate the university and Regents have been served with the suit.
"Such harm will be irreparable and for which there will be no adequate remedy at law, especially where information in records is factually inaccurate and cause unfair damage to the employee's reputation," Culp wrote in the complaint.
Culp argued that releasing the records may potentially lead to a loss of morale among public employees, could pose difficulty in attracting future quality candidates to public employment, could lead to "an increased level of embarrassment" and may have a "chilling" effect on future personnel investigations and employee assessments.
Releasing the records, particularly settlement agreements, would discourage settlements from being struck in the future, which Culp said is a cost-effective and efficient avenue for public agencies to resolve disputes.
"The court action is an attempt to prevent further harassment from a disgruntled colleague who has continually refused to accept decisions that have already been made and accepted by all," Culp said in a statement to the State Journal. "Harassment is antithetical to the core values of the humanities and the University alike. No one needs to endure harassment."
April Barker, an attorney who specializes in open records cases and serves as co-vice president of Wisconsin's Freedom of Information Council, dismissed Culp's reasons for keeping the records from the public.
"These arguments have been rejected again and again by the Court of Appeals and the Wisconsin Supreme Court," she said. "It's frankly frustrating that public employees continue to try to raise these arguments."
A recent academic study by UW-Milwaukee journalism professor David Pritchard and University of Minnesota doctoral student Jonathan Anderson examined public records litigation involving the UW System over the past 40 years. All of the cases in which a university employee sought to block the release of personnel records to a media organization lost.
Plagiarism policy
Roth joined the University of Wisconsin System in 2001, records show.
UW System payroll records obtained by the State Journal through the open records law from fiscal year 2012 through 2016 listed Roth as associate professor, a rank that indicates she is a tenured professor.
However, Roth's rank in fiscal year 2017 was assistant professor, the level below associate professor that is typically reserved for professors working toward tenured status.
UW-Oshkosh's English department currently lists Roth on a list of 21 faculty members, but does not indicate her rank. Instead, she is listed as director of the graduate program.
UW-Oshkosh spokeswoman Mandy Potts declined to answer a list of questions, including what Roth's current rank is and whether she is eligible to re-apply for tenure. She said the university's practice is to refrain from commenting on matters related to ongoing litigation.
UW System spokeswoman Heather LaRoi also declined comment, citing the ongoing litigation.
UW System policy states that students are subject to disciplinary action for academic misconduct, which includes plagiarism. Penalties include oral or written reprimand, suspension or expulsion.
But when it comes to what repercussions faculty members face for plagiarizing, with one exception, the UW-Oshkosh Faculty and Academic Staff Handbook is unclear. In cases of academic misconduct involving scientific research funded by the federal government, a rigorous process is outlined.
The handbook broadly states that faculty members practice "intellectual honesty."
A similar case
Roth is at least the second professor in recent years to file a restraining order against the Board of Regents and UW-Oshkosh to keep their personnel records private.
Hagen, who was also represented by Culp, sued to block the release.
Culp relied on similar arguments he made in Roth's complaint, saying personnel records are exempt from Wisconsin's open records law.
A Winnebago County judge ordered the documents released in September 2017, but Culp and Hagen appealed the ruling. An appeals court upheld the lower court's decision in June, saying no exemptions exist for records of closed misconduct investigations.
The appeals court dismissed Culp's argument of a chilling effect on attracting future job candidates as "remote — too remote to overcome the policy favoring disclosure of public records" and that current or prospective employees would see the records release as "appropriately transparent and favoring accountability."
Asked why the same arguments made in the Hagen case that were dismissed by two courts will be interpreted differently in this case, Culp's statement reiterated that the court will decide what records are subject to release based on an individualized assessment of the case.
"I am confident that the confidential process will play out according to the rule of law," he said.
The records released to the student journalist showed Hagen acted in a "hostile and threatening" manner toward individuals in the Department of Accounting after one of his courses was dropped, according to the Advance-Titan.
Be the first to know
Get local news delivered to your inbox!