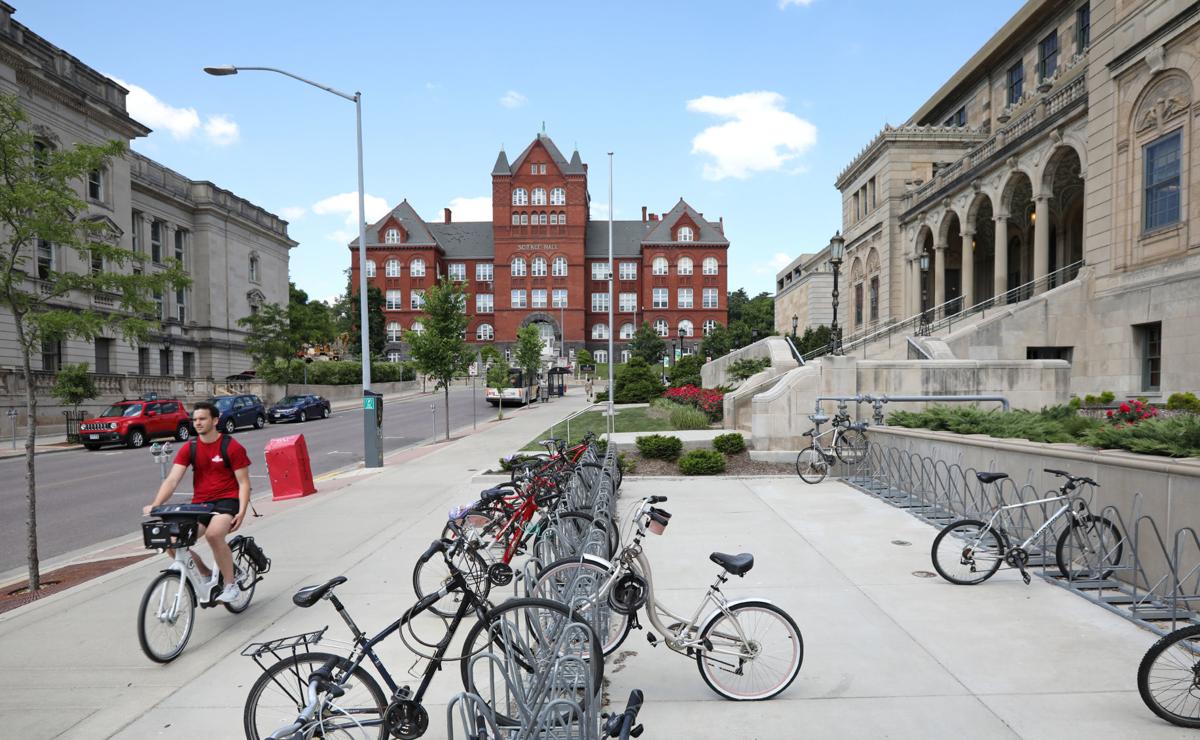 Come on back to campus this fall, UW-Madison told its 45,000 students Wednesday.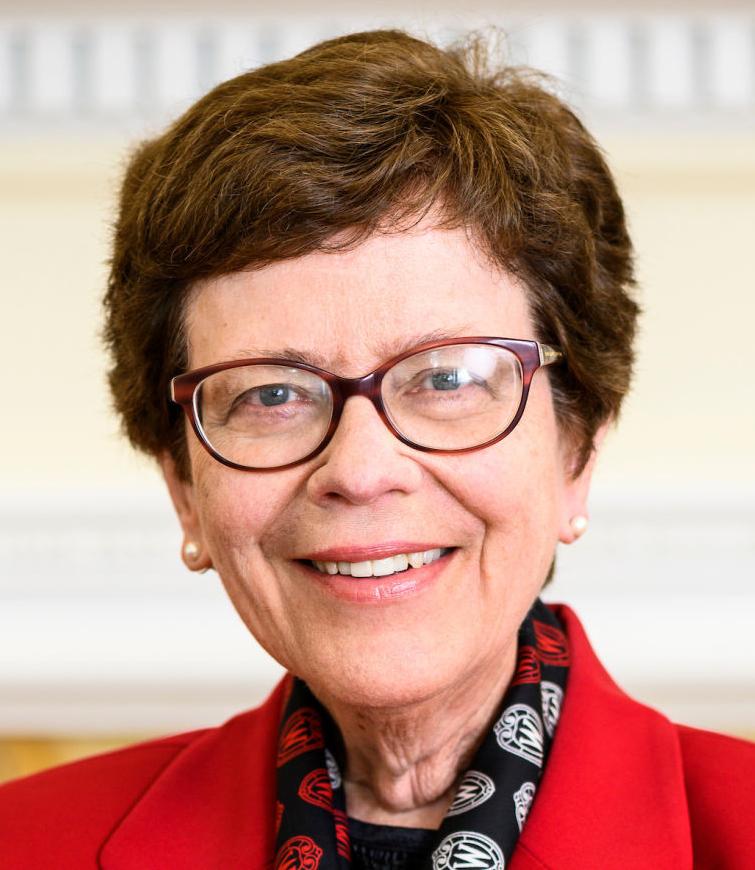 UW-Madison Chancellor Rebecca Blank released the university's most detailed look so far on how it will reopen amid a pandemic. The "Smart Restart" plan rewrites college norms and encourages young adults to limit social interactions.
No guests allowed in residence halls. Limited in-person dining options. Most dorms capped at two people per room. A mix of both in-person and online classes.
Blank said in a call with reporters that the plan strikes the right balance between protecting the health of a campus community exceeding 65,000 people with the real desire many have to participate in a traditional campus experience.
"It's not going to look like our normal campus operations," she said. "It's going to be different. But that doesn't necessarily mean it's going to be worse and I actually think that there's going to be some sense of camaraderie (of) being in this together. If we can create that type of culture on campus, we will get people to follow the health protocols and to respect each other in a way that keeps everyone healthy."
No student will be required to attend classes on campus. Those who do are expected to supply their own masks to wear indoors and outside when social distancing isn't possible. Back-up masks will be available if needed.
UW-Madison's academic calendar remains in place with the semester starting Sept. 2. The hope is to continue in-person classes until the Thanksgiving break, at which point the remaining nine days of instruction and final exams will shift to online-only.
But there remains the possibility of infection spiking early in the semester. Blank said the campus in that case would not shut down, but move to online-only instruction earlier than expected.
"Nothing is certain in the current world," she said.
Free, frequent testing
UW-Madison will hire contact tracers and provide free, unlimited testing to students and employees.
Certain groups will be regularly tested, such as individuals living or working in a residence hall. Officials are pursuing a testing method that does not involve a deep nasal swab.
The university will conduct surveillance testing that will track the prevalence of the virus on campus, including those who aren't showing symptoms of COVID-19. Volunteer groups of 10 people will be tested on a rotating basis, with up to 2,000 people tested each week.
Students who live on campus and become infected or need to self-isolate because of potential exposure will be provided a room with a private bathroom in one of UW-Madison's conference facilities.
Dr. Ryan Westergaard, a medical officer for the state Department of Health Services, called UW-Madison's plan a "well thought-out strategy." But he said health officials are concerned about the risk of COVID-19 from people meeting indoors in the fall, when influenza typically starts to spread.
"Everyone's concerned that it's going to be harder to contain an epidemic when people start gathering and other respiratory viruses start circulating," Westergaard said. "We have not eliminated the (corona)virus. It's still circulating at a low level in the community."
Evolving information
University officials said they are still formulating some of their plans, particularly those involving graduate and international students. More information will be released throughout the summer.
"We are pushing full throttle on the 5,020 things we have to do to prepare for the semester to open," Blank said at a faculty committee meeting earlier this month.
It's unclear at this point how many courses will be offered in person and how many will remain online.
All classes with more than 100 students and many with 50 or more will only be offered online. Smaller classes can be offered face-to-face in classrooms large enough to accommodate social distancing. Because there are limited facilities with large spaces, some classes may be scheduled in the evenings or on Saturdays.
Students can expect additional information about their fall course schedules in July. There may be changes in scheduling and teaching format, but tuition rates will remain the same regardless.
For students taking classes on campus in the fall, officials don't anticipate reducing fees because some services funded by those fees, such as University Health Services, remain operational. Blank said the university is still deciding whether to charge fees for students who take all of their coursework online.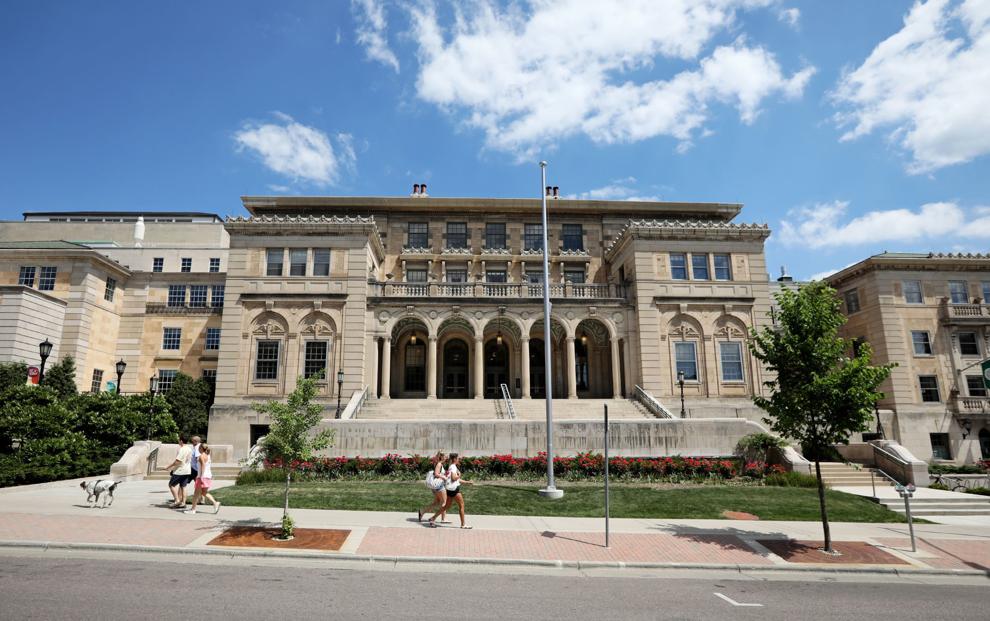 Another unknown is teaching assignments. Some instructors who have an impaired immune system or are simply uncomfortable teaching face-to-face wonder if they will be forced to do so or if they have control of the format in which they lecture.
The university's plan defers to academic departments to determine the format in which courses will be offered and to work with instructors who have health conditions.
UW-Madison's graduate student union fears the greatest health risk will fall on the lowest-paid, the teaching assistants, to lead small, in-person classes. Co-president Alejandra Canales said the union is waiting to hear whether personal protective equipment will be provided and if instructors will be expected to enforce mask-wearing.
"As we're seeing more resistance to wearing masks in public, we have to think about how safety procedures would be enforced, who that would fall on and whether that person has the authority to enforce those measures," she said.
Will students follow rules?
Student behavior will play a crucial role in reducing the spread of COVID-19, a highly contagious disease for which there is no vaccine and can cause serious respiratory illness or death, especially for the elderly or people with underlying health conditions.
It's hard to imagine all students will follow the guidelines, particularly when alcohol is involved and judgement becomes impaired, said University of Notre Dame professor Susan Blum, whose research focuses on campus culture and the student experience.
On Blum's own campus, the discussion has drifted away from punishing those who defy the guidelines and is focused instead on how to encourage them to embrace the restrictions.
UW-Madison officials are optimistic about students' level of cooperation because so many of them want to be back on campus after half of their spring semester unfolded entirely behind a computer screen. A marketing campaign will educate students on the importance of following health guidelines.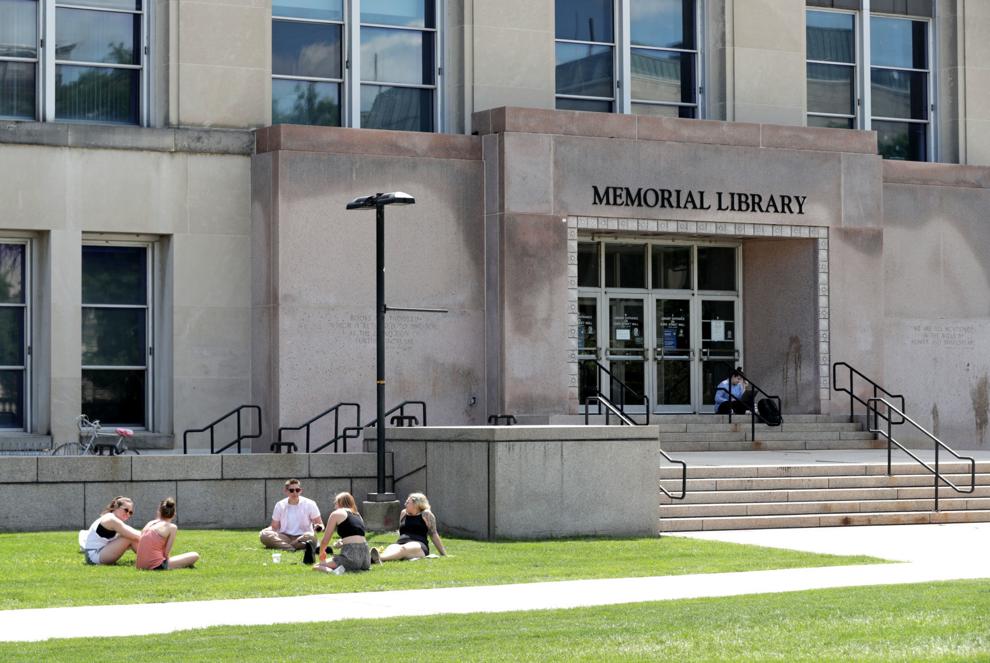 The safest bet would be for students to stay home, Blum said. But a host of reasons have led most residential colleges to decide to reopen — students on the cusp of finishing their degree, families who are unwilling to fork over full tuition for an entirely online experience, employees whose livelihoods depend on the schools, institutions that cannot financially afford to continue operating the way they have during the pandemic so far.
"All of these things are completely intertwined so I can certainly understand why all of these college leaders want to reopen," she said. "But the downsides are pretty numerous as well. I wouldn't want to trust the survival of vulnerable members of the community to the judgement of all students gathered on a college campus."
Even students are somewhat skeptical of their peers' ability to follow social distancing guidelines. Some photos on social media show lines of UW-Madison students crowded outside college bars and waiting to get inside since the statewide stay-at-home order lifted.
"It would take a big culture shift that would have to be student-led," UW-Madison student government leader Laura Downer said. "I don't know if I see that shift happening yet."
State Journal reporter David Wahlberg contributed to this report.
---
Photos: UW-Madison graduates gather after virtual commencement ceremony