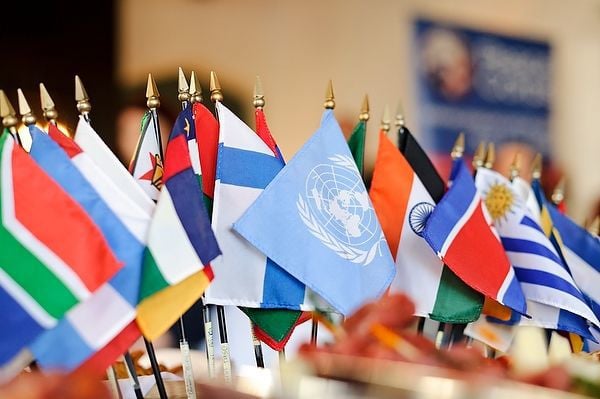 Thousands of international students pursuing degrees at UW-Madison may be forced to leave the country, risk deportation or transfer to another institution if the university moves all of its classes online this fall in the interest of public health.
UW-Madison plans to offer some face-to-face courses when classes begin Sept. 2, but the university very well could shift to online-only courses mid-semester if COVID-19 cases surge, Chancellor Rebecca Blank said at a news conference last month.
The ICE rule puts universities across the country in a no-win position: Continue in-person learning despite rising levels of coronavirus infection or lose international students, a key source of revenue for many institutions because they typically pay higher tuition rates.
UW-Madison's reopening plan states that no student will be required to take classes on campus if they feel unsafe doing so, but the federal guidance appears to force international students into that exact situation. They can participate in online learning as long as at least one of their courses is delivered in person, according to ICE's announcement.
"On the face of it, it seems like we either have to risk our health or be deported," said UW-Madison doctoral student Trisha Chanda, who is from India and starting her third year in the consumer behavior and family economics program. "That's not an easy choice. That's not a fair choice."
Chanda didn't know which format her classes would be taught in next semester when ICE unveiled its guidance. After sending a flurry of panicked emails, she learned that two of her classes will be offered online while an independent study and one-credit discussion seminar will be delivered face-to-face.
For UW-Madison's 5,800 international students affected by the rule, the guidance goes beyond next semester, potentially influencing their long-term educational prospects.
Vedant Basu, who just finished his first year in UW-Madison's graduate physics program, said most of his fall courses are scheduled to be taught in-person. He doesn't want to think about the possibility of those classes moving online, which would mean abruptly moving back home to India mid-semester and waiting to see when he could return to campus.
"I don't know when, if ever, I'd be back," he said. "It might be a year. It might be six months. It might be never."
Exemption removed
International students make up an increasingly larger share of UW-Madison's student body, growing from 10% of total enrollment in 2010 to 14% last fall. Admitting more international students has helped buoy the university's finances through state budget cuts and an undergraduate resident tuition freeze that will enter its eighth year this fall.
Before the pandemic began, federal regulation limited international students to just one online class per term. But after almost every university in the United States moved classes online this spring, the one-course cap was temporarily lifted. ICE continued to offer this flexibility through the summer term, too.
Monday's guidance prevents holders of student visas from remaining in the country if their coursework is entirely online, ICE spokeswoman Carissa Cutrell said in an interview.
In the event that a university moves all classes online mid-semester, Cutrell said students can either fly home, continue their coursework in their home countries and maintain their visa status, or transfer to an institution offering face-to-face classes this fall.
Asked why ICE declined to continue the exemption it permitted last spring, Cutrell said the latest guidance offers as much flexibility as possible while maintaining the government's oversight of national security.
"There are still significant accommodations being made," she said.
Blank doesn't see it that way. She said in a statement that the rule "creates confusion and uncertainty" at a time when universities seek flexibility and international students need support.
UW-Madison is in contact with Wisconsin's members of Congress and also working with national organizations, such as the Association of Public and Land-grant Universities and the Association of American Universities, to amend the rule or halt it from taking effect, she said.
"These students are valued members of our community, and we will continue to support and advocate for them," Blank said.
Held 'hostage'
UW-Madison educational policy studies professor Ran Liu views ICE's guidance as a way of obligating universities to reopen.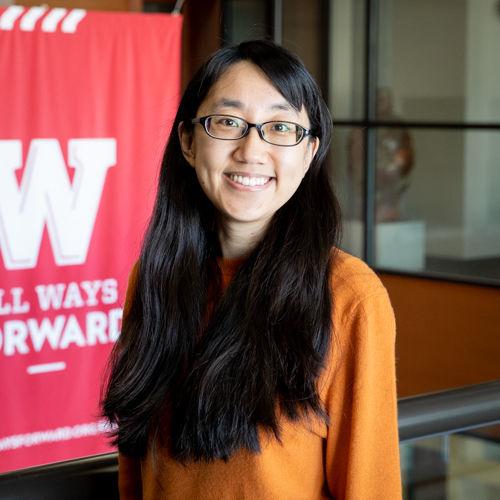 "The U.S. government is holding international students hostage and trying to force universities to open this fall," she said. "It's extremely irresponsible and risking everyone's lives — faculty, local students, international students — by trying to make it look like everything is under control and normal but it's not."
Liu, who was an international student herself before joining UW-Madison's faculty in January, said the rule adds to the hardships that the pandemic has created for this group of students, who are already a more vulnerable population.
Some students have faced travel barriers, such as limited and expensive flight options or re-entry restrictions.
Others find themselves stuck in a bureaucratic battle, with some new students unable to obtain their visas because the U.S. consulates in their countries are closed, with little indication the offices will reopen in time for the start of the semester. Some continuing students who traveled home earlier this year find themselves in a similar situation, stuck halfway across the world without a way to return to campus because they cannot renew their visas.
ICE's guidance creates a Catch-22 for institutions, Liu said, essentially forcing them to choose between international students currently in the U.S. and those in their home countries.
Universities that want to keep the students who are unable to return to campus enrolled must offer all of their classes online, according to the guidance. But moving to an entirely remote operation forces students still on campus to leave.
"Everyone is really panicking," Liu said. "Students need to make decisions very soon. It's already July."