UW-Madison leaders on Monday pledged to review the university's handling of requests from instructors with a disability or medical condition who asked to teach online this fall.
Multiple faculty groups have expressed concerns about the accommodations process after hearing from vulnerable instructors who said they were told UW-Madison is denying most remote teaching requests because of a need to offer in-person classes.
Provost John Karl Scholz told a faculty committee on Monday that there's "never been an edict" from Chancellor Rebecca Blank or himself to deny all accommodation requests made through the Americans with Disabilities Act.
Any such policy would be "grossly against the law (and) also the wrong thing to do," he said, adding that each case is decided based on an individual's circumstances.
UW-Madison denies having any blanket policy denying all requests but three instructors with a medical condition or disability said they were told that the university is denying nearly all requests.
Committee chair Eric Sandgren asked Scholz to explain how multiple instructors who spoke with different disability representatives all came to the conclusion that there was some sort of blanket denial policy.
"When there's that much smoke, there's some fire somewhere," Sandgren said.
Scholz chalked it up to miscommunication, comparing it to a game of telephone in which his enthusiasm for returning to mostly in-person classes may have been misinterpreted by others.
Of the 31 online teaching requests UW-Madison has received, about half have been granted or the university has offered some other accommodation, such as a colleague taking over the in-person course. Blank said she did not consider providing N95 masks an accommodation that would classify the request as "approved."
Likely not reflected in the data are instructors who pulled out of the process before officially submitting their requests. Teaching assistant Sara Trongone declined to proceed with her case after a "discouraging" conversation in which she said her disability representative told her all requests were being denied.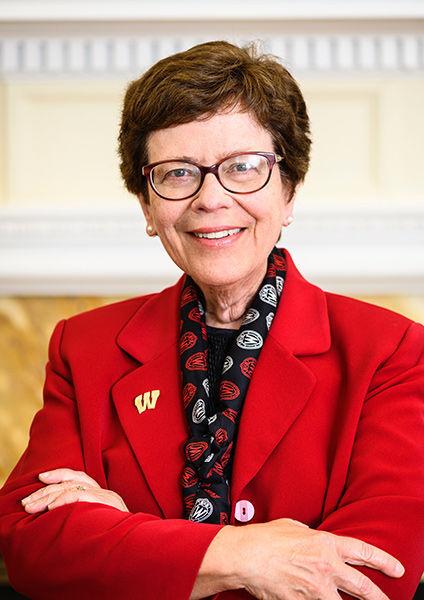 Blank pushed back on the assertion that employees who withdrew early from the process had "discouraging" conversations with their disability representatives. Those conversations, she said, could also be viewed as "information sharing" in which individuals realize they don't have a case that qualifies under the ADA and may instead be directed to a non-medical or non-disability-related accommodations process.
Wait time
The processing time for accommodation requests was another concern raised by faculty.
About 10 of the 31 requests have yet to be answered, Scholz said.
Blank's chief of staff, Matt Mayrl, said the university has provided additional support to disability representatives over the past several weeks.
UW-Madison makes a good-faith effort to approve, modify or deny requests within 30 calendar days, according to university policy.
English professor Ellen Samuels said she waited two to three weeks before having her online teaching request approved.
But Michael Bernard-Donals, who is president of the university's faculty advocacy group known as PROFS, said he knew of half a dozen cases in which requests by instructors with a medical condition, disability or immunocompromised family member took more than 30 days to receive an answer. In three of those cases, he said the process has spanned 90 or more days.
Blank said such an extended response time would be "a dysfunctional way to do business" but noted that she didn't think that was common across all cases — something that the Office of Human Resources will look at in its review.
"I'm heartened to hear the chancellor and provost say some of the instances they're hearing about are not satisfactory," Bernard-Donals said in an interview after the Monday meeting. "It's also terrific that they will do an after-action report. But it doesn't help the people waiting in the queue or who already had their request denied."
---
Know Your Madisonian 2021: Profiles from the Wisconsin State Journal's weekly series
They're your neighbors, co-workers or friends you may not have met yet. And they all have a story to tell.