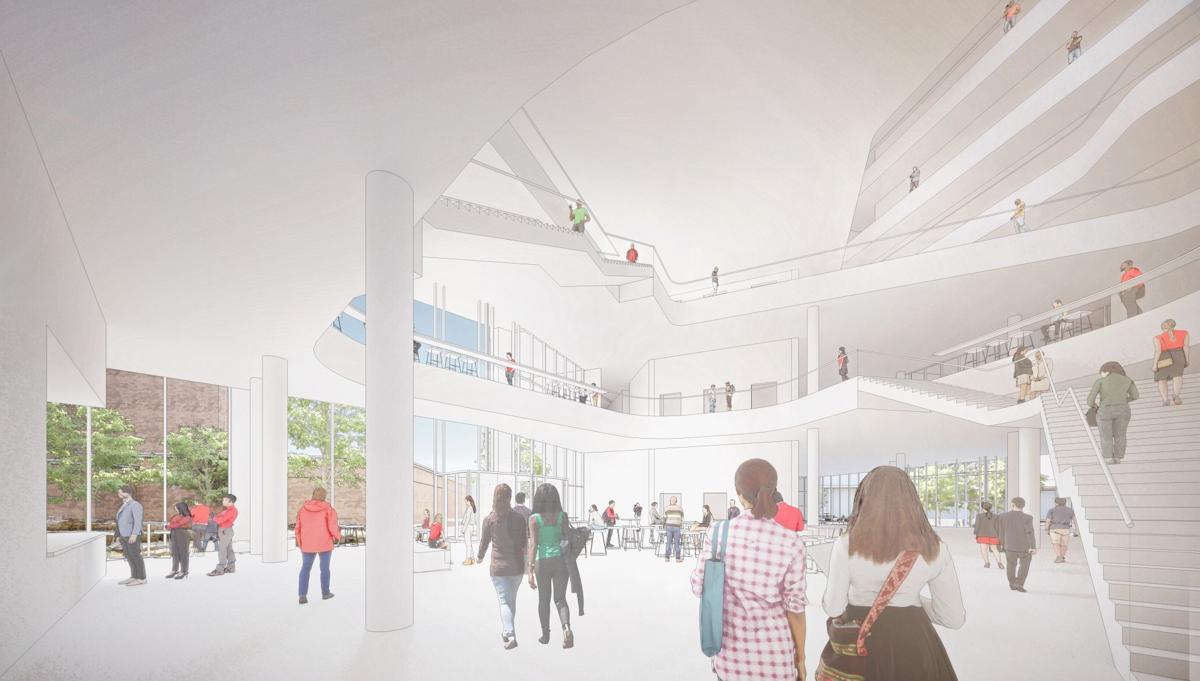 The recently launched School of Computer, Data and Information Sciences will have a new home at the corner of Orchard Street and University Avenue, officials announced Friday. UW-Madison will demolish two service buildings currently located there to make way for the 300,000-square-foot, seven-story building. The estimated price tag is $225 million, all of which will be privately funded.
Billionaire Badgers John and Tashia Morgridge are donating $75 million for the building and pledge to give another $50 million in the form of a matching grant if UW-Madison raises $50 million on its own.
The Wisconsin Alumni Research Foundation, the university's patent-licensing arm, is kicking in the remaining $50 million. The donation is WARF's largest for a single university building, according to spokesperson Jeanan Yasiri Moe.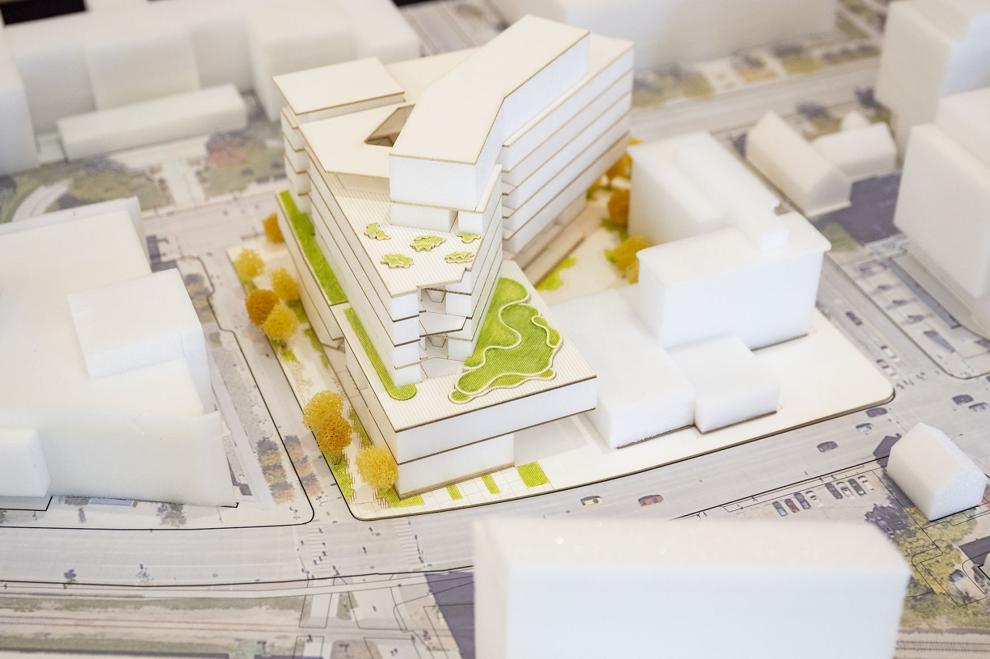 Construction is slated to start in early 2023 and UW-Madison expects to open doors by the end of 2024. The university set a deadline to raise $50 million by the end of this school year.
"There were a number of people who assumed this was just going to be about announcing a new building," UW-Madison Chancellor Rebecca Blank said of the event held Friday at the Wisconsin Institutes for Discovery, another building on campus that the Morgridges helped fund. "This is about much more than that. This is about launching a whole new school."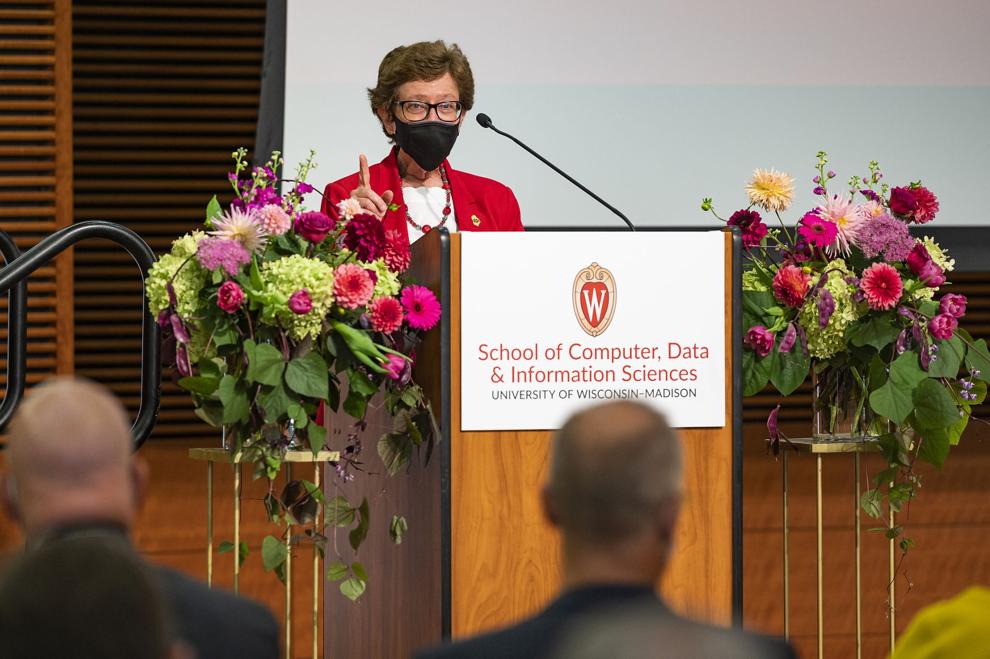 Exploding interest
The school's three units are housed within the College of Letters and Science, a rather unique academic home for the more than 3,600 undergraduate and graduate students studying software design, robotics, machine learning, cybersecurity and more.
"It will bring together a set of top-ranked programs in a way that no other university is quite doing and the interactions between those programs are going to create opportunities for faculty to collaborate in all sorts of interesting ways," Blank said.
Computer sciences is now the most popular major on campus. In 2011, just 200 students had declared it as a major. Now a decade later, there are more than 2,000 students studying the discipline.
Such a sharp rise in student interest comes with growing pains. The department told the Wisconsin State Journal in 2019 about difficulty securing lecture halls large enough to accommodate student demand and students encountering wait lists to get into courses because there weren't enough faculty to teach.
Another major to be housed in the new school, data sciences, was established last fall and has already emerged as the fastest-growing major on campus. College of Letters and Science Dean Eric Wilcots said 60% of students studying data sciences have also declared a second major, allowing them to create unique combinations of study that will better prepare them for the workforce.
"The generous support of the Morgridges and WARF will complete the tech corridor on campus and further establish Madison as the next major innovation center in the country," Tom Erickson, the school's founding director, said in a statement. "The interdisciplinary uniqueness of our program coupled with its popularity will drive economic growth throughout the region."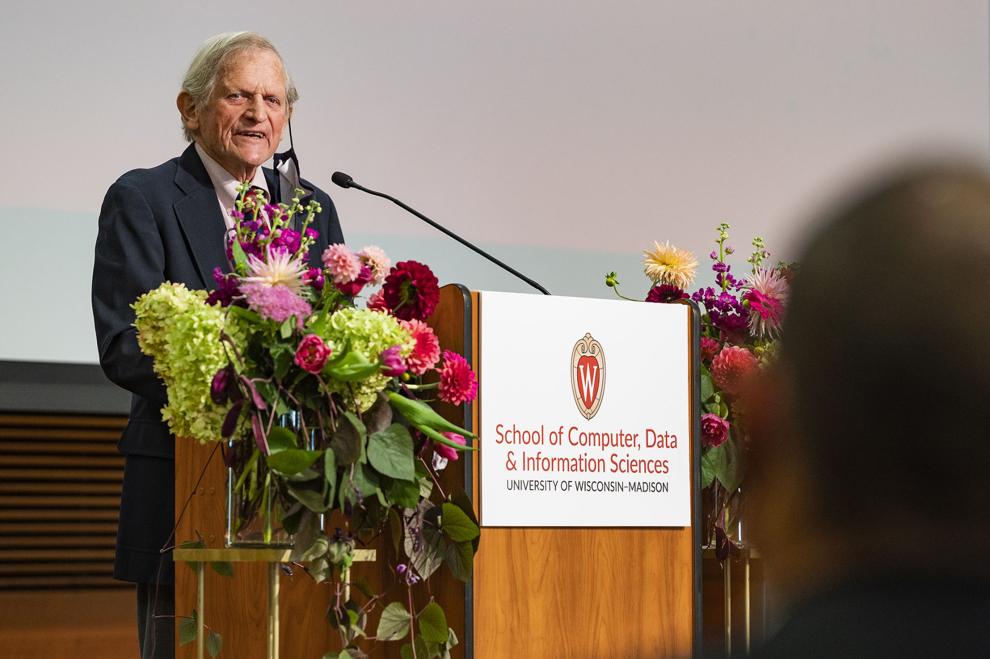 Donor-funded
A UW-Madison building constructed through the state budget process and involving taxpayer-supported borrowing takes an average of eight years from design to the doors-opening, Blank said.
The computer, data and information sciences school will be UW-Madison's second funded entirely by donors. The first, the Hamel Music Center, opened in 2019.
Jim Hundrieser, vice president of consulting and business development for the National Association of College and University Business Officers, said more institutions are relying on funding some projects entirely through fundraising.
"Larger, more prestigious institutions are having better success than smaller private or regional public institutions," he wrote in an email. "That said, while some are having success, most are not quite at a point where the entire project is funded. Many are taking out a small amount of debt and/or using other funds to pay for these projects."
UW-Madison and other University of Wisconsin System campuses, however, lack borrowing authority. Officials lobbied to gain the tool during state budget negotiations earlier this year, but Republicans rejected the ask.
Blank said campuses continue to need state funding for capital projects.
"We have reasons to need to get this building up relatively quickly given the burgeoning number of students interested in this field and unfortunately the only way to do that is through private funding," she said. "We cannot fund all of our infrastructure just by our alumni alone. That's not possible."