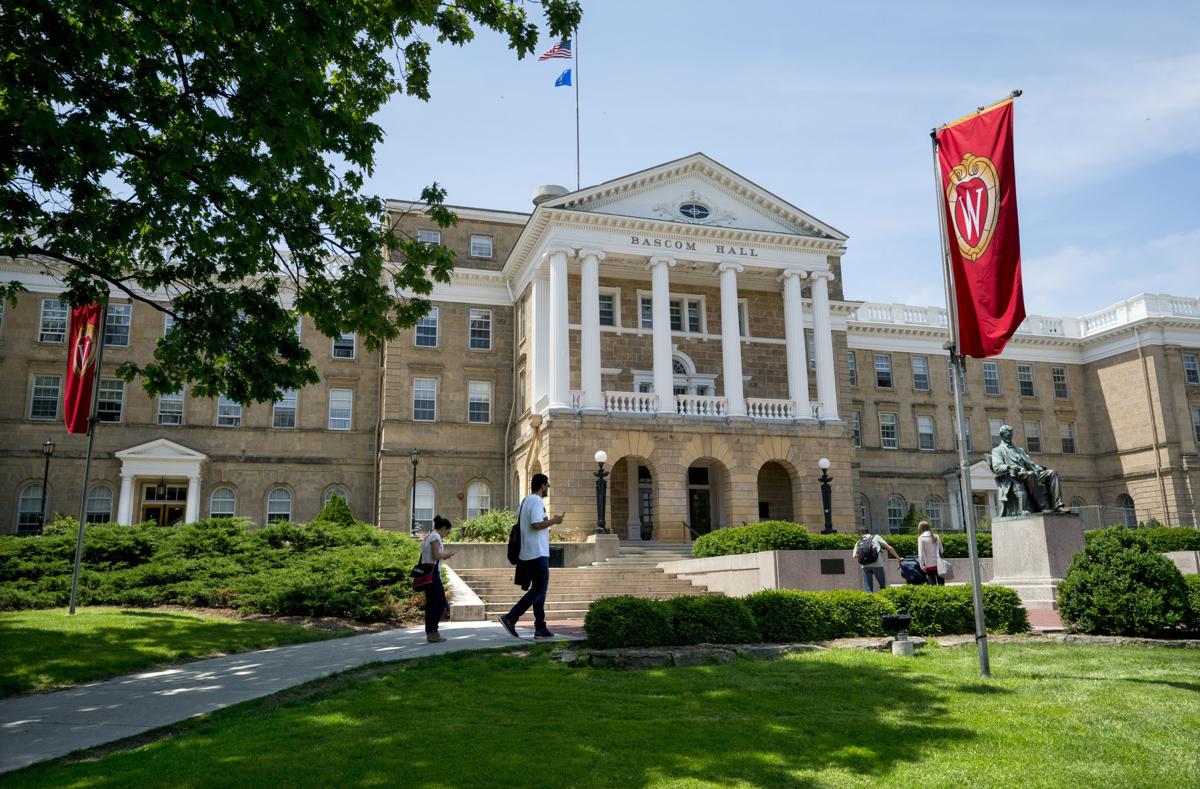 UW-Madison hired a team of national experts to review the university's ties to its Greek community.
A report released Thursday offers a breadth of recommendations on how to improve what is often considered a distrusting relationship between the two, particularly when sexual assault, racial discrimination, hazing or alcohol abuse is involved.
About 4,500 students, or roughly 15% of the university's undergraduate enrollment, participate in Greek life and many alumni stay connected to their chapters beyond graduation.
When administrators announced the independent, external review last winter, concern spread among sororities and fraternities.
"Telling 18-year-old kids 'we're going to look at your community,' — well, being put under the microscope is nerve-wracking," said Joey Levin, an incoming senior and Delta Upsilon fraternity member. "A lot of members were initially skeptical."
The review, which cost about $15,000, included meetings held over four days last spring with more than 200 students, staff and alumni active in Greek life.
It came at the request of Vice Chancellor for Student Affairs Lori Reesor, whose office oversees Greek life.
"There's a lot of things happening nationally in these communities, and it had been a while since we had done anything like this here," Reesor told the State Journal, adding that she was unaware if a formal review had ever been done at the university.
Poor publicity
Greek life generates a lot of bad headlines for UW-Madison.
Madison police cited two Kappa Sigma fraternity members last summer for dropping a heavy TV from a balcony; it smashed onto the pavement within inches of a woman walking below.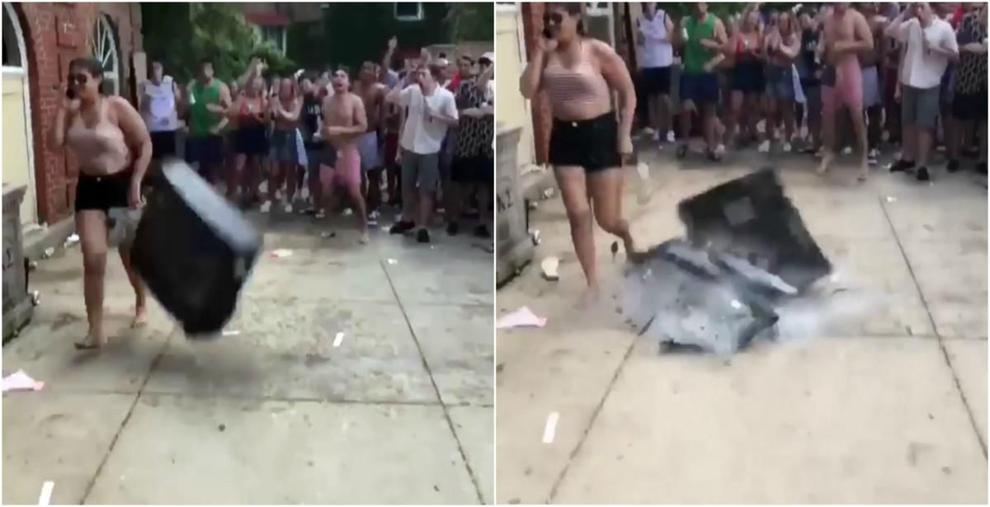 Earlier in 2018, a fraternity chapter was suspended for several violations, including an incident in which a high school student was reportedly drugged at a party at the fraternity's house.
The year before that, the university suspended the Sigma Chi chapter for serving alcohol to minors and singing a song about a presumably fictional member sexually assaulting 100 women against a wall.
But members of the Greek community say they are unfairly portrayed by the press and the university does little to help improve its image.
The administration fails to highlight the lifelong friendships members form, the leadership opportunities available to them and their robust philanthropic efforts, they say.
'One of a kind'
Summer orientation for the first time this year included an informational session on Greek life, exposing incoming freshmen to the possibility of going Greek.
Levin said he was initially against joining a fraternity as a freshman, but gave it a try. He is now considering a career in higher education because of his work on the Interfraternity Council.
"The experience you can get in this community is one of a kind," he said.
Those experiences can vastly differ depending on the chapter. Of the 60 sororities and fraternities on campus, a handful are geared toward students of color.
"Just because we don't have a house with letters on it, it means we're overlooked," said Gloria Wide, an incoming senior and president of the Multicultural Greek Council. "Folks see Greek life and tend to associate all things as one."
Understaffed
Two full-time university staff oversee Greek life, along with some part-time graduate students, Reesor said.
The report characterized the office as understaffed, underfunded and lacking authority. Students and Greek alumni say the staff work in "constant firefighting mode" where only the most pressing problems are addressed.
"It sends a mixed message, like the institution only cares about what goes wrong there, but is not working with the groups to create a safer environment," the report said.
Reesor said the university will look at other schools' funding and staffing ratios to determine whether more resources are needed, particularly for the multicultural chapters.
'Culture of fear'
Greek members must take ownership of the community's behaviors, the report said.
The sexual assaults occurring in off-campus fraternity homes — and the level of knowledge about those assaults from people involved in UW-Madison's Greek life — is "alarming," the report said. Survivors of sexual assault reported feeling ostracized from their chapters.
Experts also found that the university committee tasked with handling conduct complaints for student organizations is perceived by Greek members to operate without transparency, contributing to a "culture of fear" in which members are reluctant to report problems, the report found.
In the past three years, 112 complaints were filed with the committee, according to university data. About 79% of those complaints involved fraternities and sororities.
Reesor moved the Greek life conduct process to an office that has staff with more expertise in handling complaints.
David Bunzel, an alumnus member of Theta Chi, said Greek organizations have historically been singled out by the university for disciplinary measures. He said he looks forward to seeing the community more fairly reviewed under the new process.
Reesor and her office plans to hold listening sessions this fall to hear from Greek members and others in the campus community about how to move forward with the report.
"This is just the beginning," Reesor said. "It won't all be fixed in a day, but it's a commitment from us to make sure our students are safe."