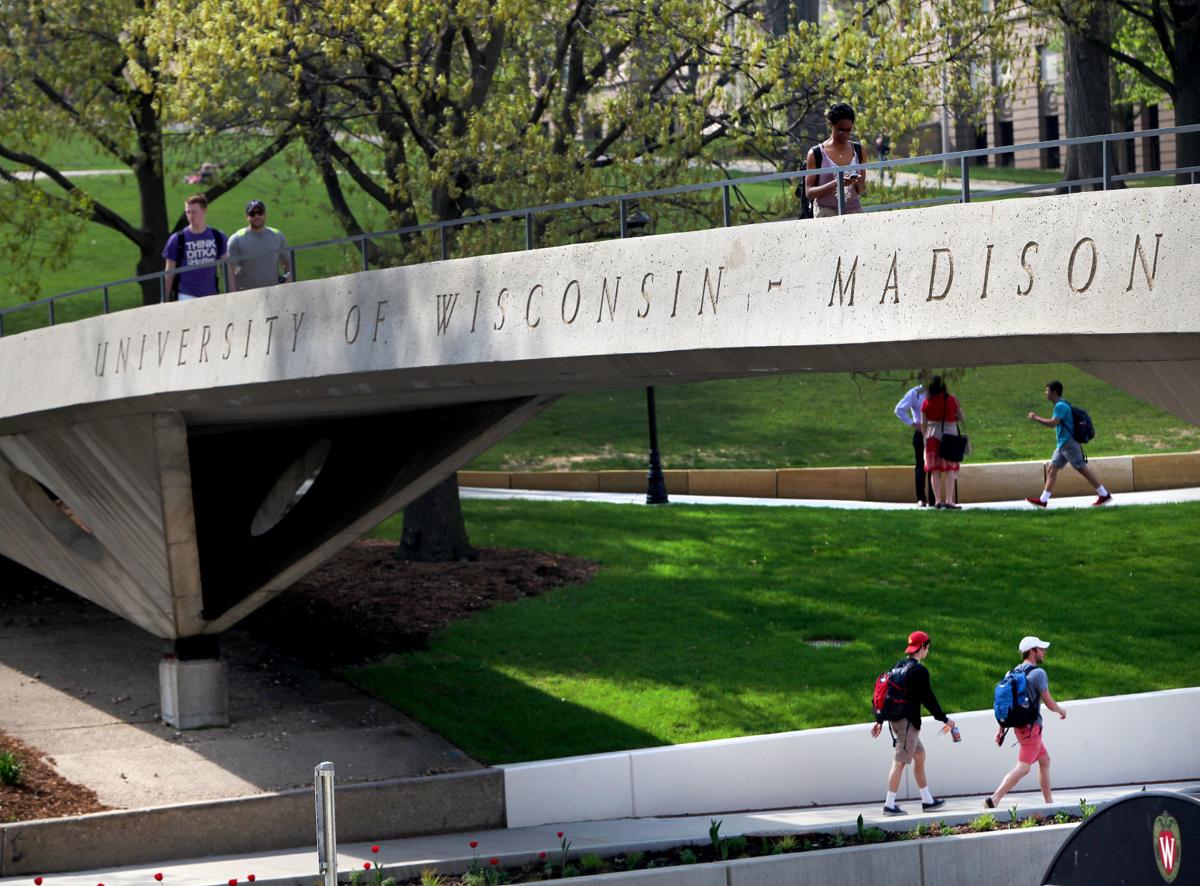 UW-Madison's chapter of the Theta Chi fraternity has been suspended following several conduct violations last fall, including an incident in which a high school student was reportedly drugged at a party at the fraternity's house, university officials said Monday.
Theta Chi is barred from participating in university activities and from holding events until Oct. 21 after the student-led Committee on Student Organizations ruled the fraternity had violated the university's Code of Conduct during three instances in November, said UW spokeswoman Meredith McGlone.
"Theta Chi's actions show that it has failed to ensure a safe and respectful environment for members of the campus community," Kevin Helmkamp, the university's associate dean of students, said in a statement.
The chapter has the ability to appeal the decision to the Division of Student Life.
Date-rape drug
According to the university:
On Nov. 4, a high school student who had been drinking alcohol at the fraternity's house at 210 Langdon St. was taken to a hospital for detoxification after becoming incapacitated. Friends of the student reported rohypnol, a substance commonly known as a date-rape drug, was found in her system. There is no indication the high school student was sexually assaulted. She was one of three underage females at the party.
A tailgate party on Nov. 18 was shut down by police after members disregarded warnings not to admit anyone else after the crowd at the house grew too large. An underage female was also drinking at the party.
On Nov. 20, it was reported to a staff member of the university's Fraternity and Sorority Life that a member of Theta Chi sent a text to a woman asking her to write the Greek letters for Theta and Chi and "rush" on her breasts and send him a picture.
Theta Chi was also barred from operating as a registered student organization until Oct. 21, and the chapter will not be able to admit pledges in the fall semester. Fraternity members must also undergo workshops "on healthy and respectful relationships and sexual consent," McGlone said.
From Oct. 21 to Nov. 25, Theta Chi will be on a probation that bars alcohol use at their events and then on general probation until Nov. 18, 2019.
Be the first to know
Get local news delivered to your inbox!