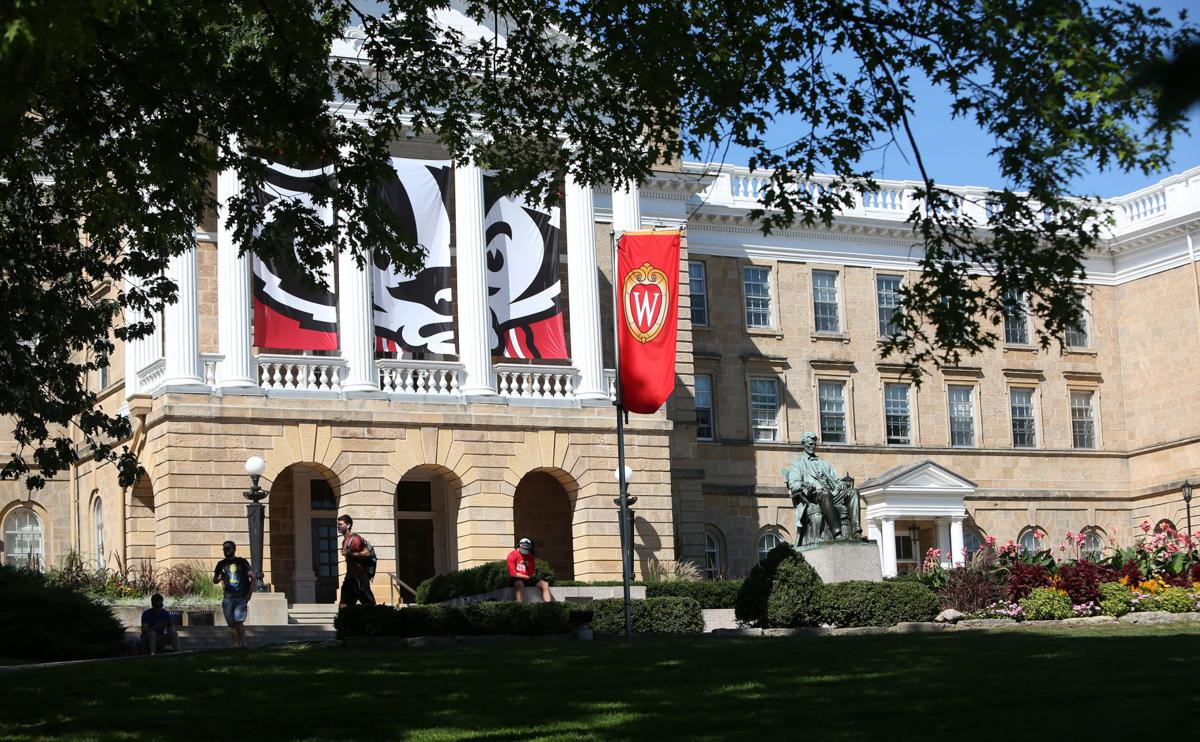 Several Wisconsin universities have suspended some study abroad programs amid increasing concerns about the global spread of the new coronavirus, while state health officials outlined Wednesday what steps they would take if the situation gets worse in Wisconsin.
UW-Madison suspended exchange programs at two South Korea institutions, university spokesman John Lucas said Wednesday. The five students affected by the suspension were informed Tuesday.
UW-Milwaukee, UW-Stout and UW-Oshkosh also suspended study abroad programs in South Korea, officials said this week. The suspensions affected a dozen students among the three schools, though five of the students had not yet left for their program.
South Korea has one of the highest number of confirmed cases of COVID-19, the disease caused by the new virus, outside of China, where the outbreak began late last year.
UW-Madison suspended student programs in China last month, which affected seven students. The Milwaukee, Stout and Oshkosh campuses do not have students studying in China.
More than 81,000 cases of COVID-19 have been reported worldwide, including more than 2,700 deaths, mostly in China but also in three dozen other countries.
Fourteen cases have been confirmed in the United States, including one in Wisconsin — a Dane County resident who returned to Madison Jan. 30 after traveling to Beijing. That person is doing well and remains in isolation at home, health officials said Wednesday.
In Wisconsin, 16 other people have been tested for the virus. Fifteen have been negative and one result is pending.
State health officials are working with hospitals to consider using telehealth to direct ill people to proper care and treat patients remotely, if the virus starts spreading in Wisconsin, said Jeff Phillips, director of preparedness and emergency health care at the state Department of Health Services.
Officials are also monitoring the supply chain of masks, face shields and other protective equipment for health care workers, he said. Given that nearly 20,000 state residents have tested positive for flu since October and at least 44 have died, officials are advising people to get flu shots to help health care facilities reserve some capacity for COVID-19 if needed.
In addition, "we're looking at developing guidance for schools, child care programs, colleges and universities to help them plan and prepare for pandemics," Phillips said.
Remote classes at universities, telecommuting at workplaces, postponement of large public gatherings and other "social distancing" steps could be recommended if a local outbreak occurs, he said.
The Wisconsin Army National Guard is ready to quarantine people potentially exposed to COVID-19 if necessary, said Chuck Warzecha, deputy administrator for public health at the state health department.
Local health departments, such as Pubic Health Madison and Dane County, are advising employers to think about how they will provide essential services if numerous employees are sick or unavailable.
"Equip staff with laptops and supplies needed to work from home," a document by the city-county health department says. "Cancel non-essential business travel, use conference calls and video conferencing in lieu of face-to-face meetings when possible."
Other universities across the U.S. have started suspending international education programs in Italy, another country reporting high numbers of COVID-19 cases. Syracuse University, for example, is closing the program at its Florence campus. New York University is suspending operations at its Florence campus and will begin holding classes remotely through late March, according to Inside Higher Ed.
As for UW-Madison programs outside of South Korea and China that may be under consideration for suspension, Lucas said the university will continue to monitor other locations. The Centers for Disease Control and Prevention issue warning levels and the federal agency's "level 3" warning serves as a general threshold for program suspension, he said.
Concerned about COVID-19?
Sign up now to get the most recent coronavirus headlines and other important local and national news sent to your email inbox daily.