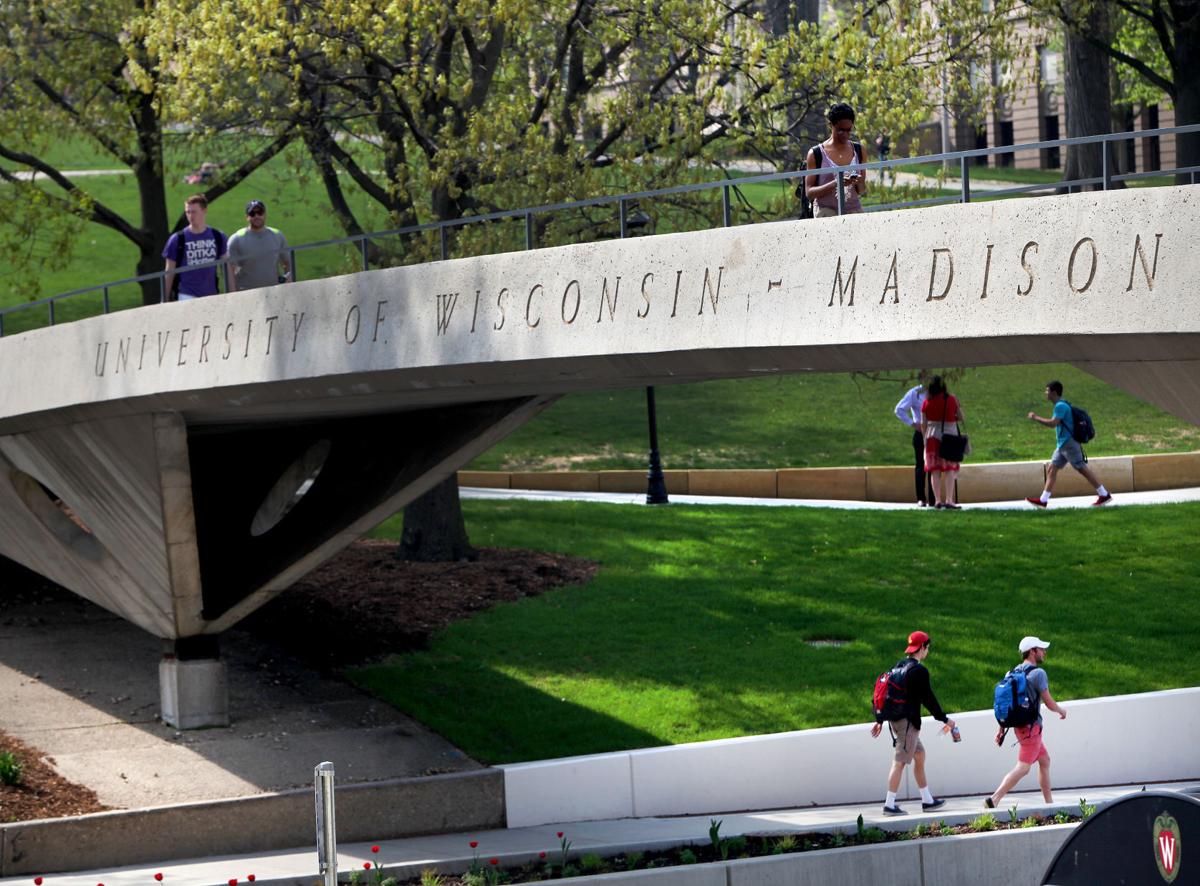 UW-Madison students overwhelmingly voted "yes" in a referendum this week to put leftover student fees toward a COVID-19 relief fund that would help students cover rent payments — an approach administrators continue to say is illegal.
The Associated Students of Madison (ASM) attempted to establish the relief fund using $2 million from the council's unspent reserves.
Administrators, including interim University of Wisconsin System President Tommy Thompson, have said the idea violates state law and System policy because students can't receive direct aid through fees.
ASM came up with several workarounds, such as routing money through the Tenant Resource Center to students' landlords or through a newly created position known as "Mask Ambassador" that students could apply for in order to receive aid.
UW-Madison officials have said these approaches still wouldn't work for various legal and policy reasons — a point reiterated by university spokesman John Lucas on Thursday.
The question on the ballot made no mention of administrators' stance on the fund being illegal, saying only that the proposal complies with System policies and laws.
ASM chairperson Matthew Mitnick said the council is working to implement the fund.
Lucas said the university's focus remains on routing federal emergency relief money from the Office of Financial Aid to students. As of March 4, UW-Madison distributed about $8 million to nearly 7,500 students, or roughly 16% of the student body. The university also allocated nearly $100,000 in non-federal money to 95 students.
UW-Madison is among the first Big Ten schools to dole out money from the coronavirus relief package passed late last year, Lucas said. Many other institutions are still in the planning phases.
UW-Madison students may be eligible for even more direct aid through the latest COVID-19 relief package passed by Congress this week. Officials are still assessing how much the university expects to receive.
---
6 lives disrupted: How COVID-19 changed Madison
The torrent of disruption to daily life over the past year has been inescapable.
Calendar squares filled with weddings and events cleared. Vacations vanished. Schools shuttered and hand sanitizer was in short supply. We learned new words, like social distancing, herd immunity and doomscrolling. 
COVID-19 affected every person, every family. It's taken nearly 6,500 Wisconsinites from us, including 278 in Dane County.
Here are six stories from people whose lives and jobs changed over the past year.