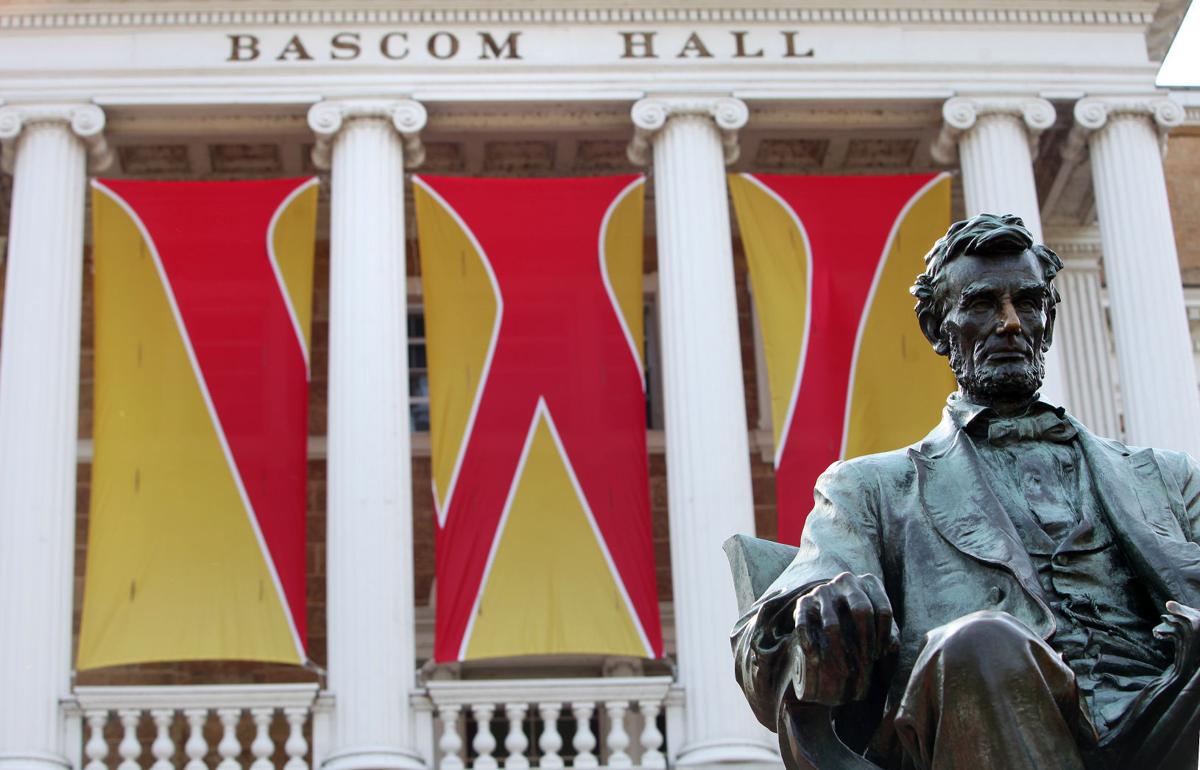 A UW-Madison student seeking to start what he calls a "pro-white student club" was convicted in 2005 of setting fires at predominantly black churches in a racially motivated arson attack, officials confirmed Thursday.
Chancellor Rebecca Blank said the university was not aware of student Daniel L. Dropik's conviction when he was admitted to UW-Madison because the university is barred from asking about or considering an applicant's criminal history.
Dropik, 33, was sentenced to five years in federal prison after authorities said he set fires at two churches in predominantly black neighborhoods in Milwaukee and Lansing, Michigan, in April 2005. According to court documents, Dropik set out from his home in Oconomowoc specifically looking for black churches "as racial retaliation" for earlier incidents between him and African-Americans.
Dropik, who also works as a student hourly employee, has handed out slips of paper at UW encouraging students to "fight anti-white racism on campus" by joining a Madison chapter of the white nationalist American Freedom Party, according to The Badger Herald. The flier included the hashtag #UWAltRight, using a common term for the ideology that mixes racism and white nationalism.
In a video on his website, Dropik said the organization would engage in "explicit white racial and political advocacy on campus."
UW officials said they are not aware of any other students who have joined Dropik's chapter, which they noted is not a registered student organization.
Blank said she was "appalled" by Dropik's actions, and said the American Freedom Party's activities "are diametrically opposed to our campus values of respect and inclusion." She did not indicate that the university would discipline Dropik, however.
"The safety of our campus community is my top priority. I recognize the mere presence of this activity is concerning," Blank said. "But handing out political information and expressing objectionable, even hateful, viewpoints is not illegal nor a violation of any campus policy."
Dropik did not immediately respond to a message seeking comment late Thursday.
Dropik responded to Blank in an audio message posted to his website Thursday night. He was suffering from a mental illness when he committed the arson, Dropik said, and regrets "these violent and wrong acts."
Dropik denied that the American Freedom Party is a hate group, and said his desire to start a chapter on campus is not based in "racial hatred or a desire to do harm to other people based on their racial and ethnic backgrounds."
The party describes itself as "a nationalist party that shares the customs and heritage of the European American people" and opposes legal or illegal immigration. The Southern Poverty Law Center, which studies hate groups, says the organization presents itself as an independent and libertarian political party, but "aims to deport immigrants and return the United States to white rule."
Dropik told The Associated Press that frustration over the Black Lives Matter movement's presence on campus and university courses examining white and male privilege led him to start a local chapter.
In an interview with The Associated Press, Dropik said the university has gone overboard in supporting non-white students and promoting cultural diversity.
"It's become unacceptable," he said. "If white people have problems, they need to be able to organize."
UW-Madison officials have faced increasing scrutiny for more than a year over racist incidents on their campus, with alumni, students, faculty and others calling for changes to improve what many minority students say is a hostile climate at the predominantly white university.
Blank said UW officials have heard nothing to suggest that there is a "specific safety threat to individuals or campus." But Blank said she will ask the University of Wisconsin System Board of Regents to review the System policy that prohibits asking about applicants' criminal records.
"We continue to track this situation closely given the student's history," she said.
The fires Dropik set caused $1,000 worth of damage to the Greater Love Missionary Baptist Church in Milwaukee, and $5,000 worth of damage at Trinity Methodist Church in Lansing, according to a federal plea agreement.
Dropik claimed he also set fire to another Michigan church, but investigators could not find any record of the fire.
Dropik told authorities that he targeted the churches because he had gotten into a fight with a group of African-Americans in the weeks before the attack, and because he believed a black person stole his backpack at a bus station, according to court documents.
Dropik has an extensive online presence. Videos and blog posts about race and UW-Madison appear on his website and Twitter account, where his avatar is the cartoon Pepe the Frog — a mascot of the alt right.
The College Fix, a conservative site focused on higher education, featured Dropik in a story last fall after he said UW officials denied his request to post fliers critical of the university's process for investigating alleged incidents of hate and bias.
Be the first to know
Get local news delivered to your inbox!