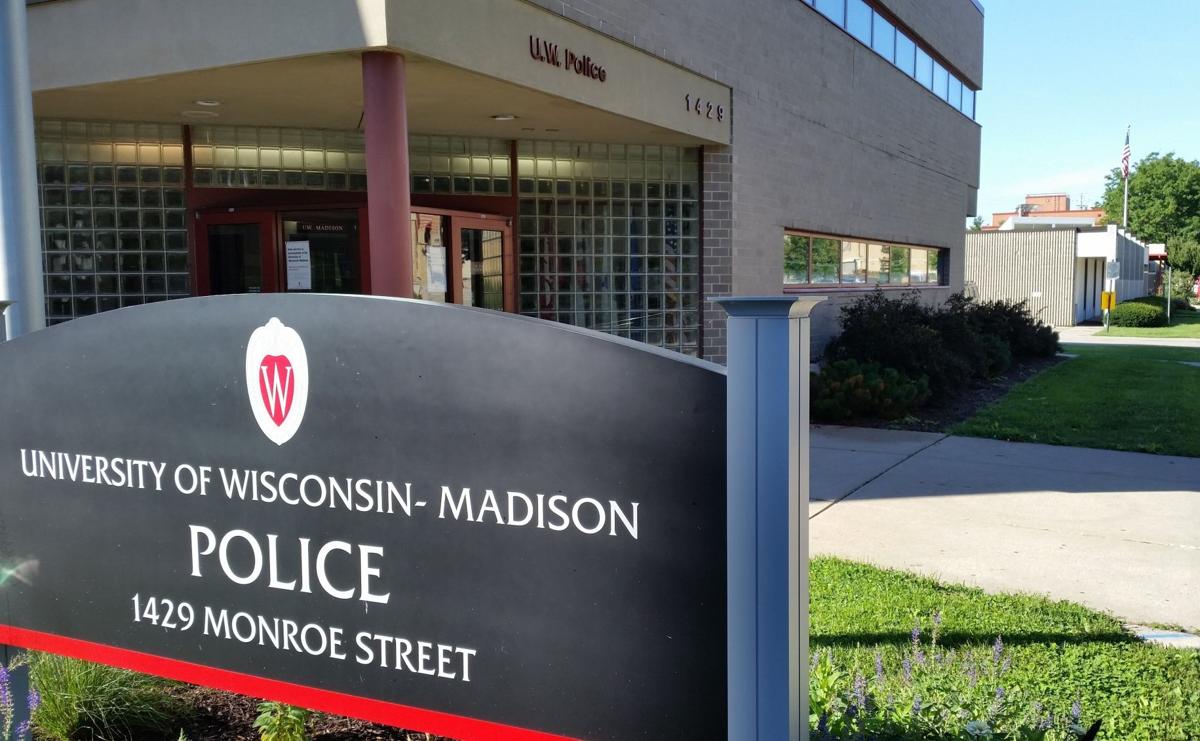 UW-Madison's student government on Tuesday declared it has "no confidence" in the university's police force because the department helped Madison police during protests over the summer.
The Associated Students of Madison approved the largely symbolic measure on a vote of 9-5, with nine abstentions, illustrating the split among students over support for UW-Madison Police amid a national reckoning over police use of force.
Several members also took issue with how the council handled the vote. In particular, ASM voted against letting UW-Madison Police Chief Kristen Roman speak to the council during debate, with some members arguing she could have signed up to speak during the public comment period.
After national protests erupted in late May and early June after the death of George Floyd in Minneapolis police custody, colleges across the country faced pressure from students to cut ties with their local police departments or change their campus' own policing practices. Students at some institutions, including the University of Chicago and the University of California System, demanded their schools' police forces be abolished entirely.
ASM chairman Matthew Mitnick said Tuesday's vote does not go that far, though he noted there has been interest among some students in defunding or dismantling UW-Madison Police.
Mitnick and other ASM members organized the no-confidence vote to express students' discomfort with UWPD's involvement in policing protests off campus this summer, as well as call attention to the department's "unwillingness" to make changes requested by students.
"The vote of no confidence indicates we're uncomfortable with how they've been operating in the past and with their policies currently in place," Mitnick said in an interview before the vote. "It shows those in charge that we are serious. We've heard from so many people about this, not just a few on council."
But others on the council raised concerns about the speed with which the no-confidence vote came about and the strained relationship the council may have with UW-Madison Police in the future.
"I think this is a rash decision to take this vote tonight," said Laura Downer, a graduate student representative who served as council chairwoman last school year and has worked closely with UW-Madison Police in the past. "If we want more communication with UWPD, why would we not let them speak? I'm dismayed by how this has happened so far."
Roman said she was disappointed that she was not afforded the opportunity to fully engage with the council before the vote took place.
"A vote that cuts to the chase and bypasses any opportunity to engage — to share information, to listen, to learn, to clarify, to contextualize — undermines trust-building," she said in a statement shortly after the vote passed.
Roman and other UW-Madison Police leaders met with Mitnick and some ASM members last week, something the department does every fall. But just 24 hours before the meeting, the department unexpectedly received a list of "demands" from them, UW-Madison Police spokesman Marc Lovicott said.
The hourlong meeting was "positive and productive," he said, but nowhere near long enough to cover everything students wanted to discuss. Roman suggested a series of additional meetings to continue the conversation, which students agreed to, so taking a no-confidence vote less than a week later caught the department off-guard, Lovicott said.
"I'm disheartened," Roman said in the statement. "On behalf of the UWPD I say with the utmost confidence that we can be trusted. That doesn't mean we're perfect. The UWPD is comprised of human beings, not badges and uniforms. Human beings who endeavor every day to serve our community with honor, with integrity, as guardians promoting safe and healthy communities, treating those we serve with empathy and respect. That truly is who we are."
Involvement in protests
"Because so many of our students live in the State Street area and because it is so close to campus, we believed we had both a vested interest and a responsibility to work to mitigate the destruction that was taking place in order to keep our community safe," she wrote.
Roman said her officers used pepper spray on the night of May 30, but never used tear gas nor fired foam or rubber bullets. This continues the department's practice of not using tear gas or less-lethal impact weapons for at least the past eight years, she said.
The department launched a "Racial Equity Initiative" in late June that examines UW-Madison Police's policies and practices through a racial equity lens. A website outlines what accountability steps the department has already taken, such as wearing body cameras and requiring de-escalation training. The public can also scrutinize different types of data, including those related to use of force and police contact with students by race.
The new website also references #8CantWait, a national campaign to bring immediate changes to local law enforcement across the U.S. The project includes eight benchmarks that UW-Madison Police said it has met.
Mitnick said that claim is a bit misleading. Among the #8CantWait standards are a ban on chokeholds, strongholds and shooting at moving vehicles — all of which UW-Madison Police department policy currently allows in extremely limited circumstances.
The department's practices and policies meet the "spirit" of the #8CantWait benchmarks, Lovicott said, while also acknowledging there are some narrow exceptions that must be considered. For example, he said, vehicles have been used as weapons in mass casualty events and an officer's ability to disarm the driver would be critical in saving lives.
Chancellor Rebecca Blank also defended the department, saying it has progressive policing values.
"Our community has a wide range of public safety needs that need to be and are met by UWPD," she said in a statement. "I recognize and support community efforts to protest long-standing injustices within law enforcement and the legal system, especially as it relates to the Black community. But I believe UWPD has been responsive to this moment."
---
Pain and protest: Madison responds to the police killing of George Floyd (Summer 2020)
Protests erupted across the country, including Madison, to condemn the police-related death of a Minneapolis man May 25. Here's a look at local coverage so far.