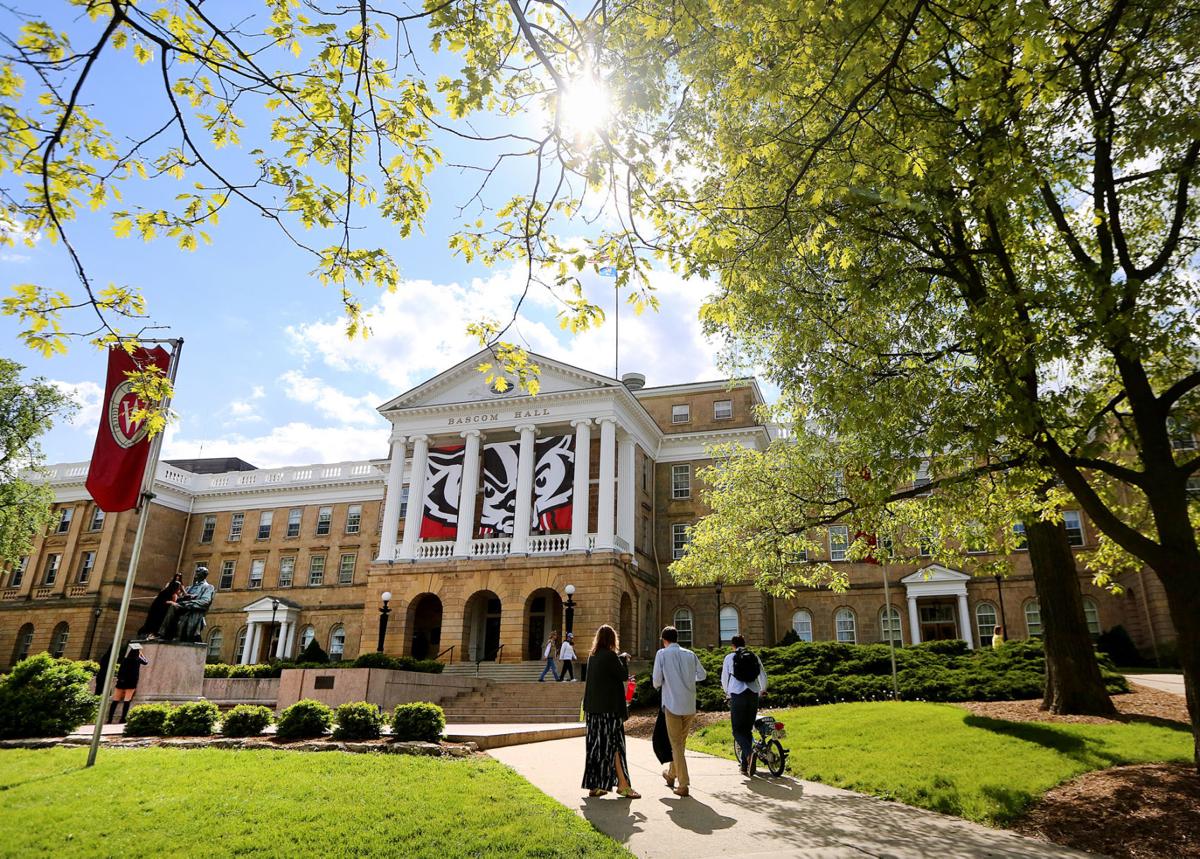 UW-Madison spent $23.6 million in the latest fiscal year to keep about 200 faculty members on campus after other universities ramped up their efforts to recruit professors away in the wake of budget cuts and controversial changes to tenure policies, officials said Friday.
Despite those efforts, 34 professors left UW-Madison for other universities during the 2016 fiscal year.
Between 2010 and 2015 the university on average had 100 retention cases as a result of outside interest in faculty members, and lost an average of 21. But in the latest fiscal year, 144 professors were actively recruited by other universities, 29 of whom turned down UW-Madison's counter-offer and chose to leave, according to an annual retention report released Friday.
Five more professors left UW without considering a counter-offer, although officials said that number could be higher, since it is not centrally reported.
UW also offered preemptive retention packages to hold on to 87 professors "with a high likelihood of being recruited away," according to the report.
Meanwhile, tight budgets brought about by slashed state funding for the university have also driven down how many professors UW can try to bring in, reducing the number of new faculty hires by 30 percent.
Officials say the surge of outside interest in UW professors illustrates how a $250 million cut to higher education funding in the 2015-17 state budget and a move by lawmakers to weaken faculty tenure protections have affected the university's standing in the highly competitive academic job market.
"We're going to try to raid Wisconsin," was how Provost Sarah Mangelsdorf described the attitude she heard from colleagues around the country after those changes brought national attention to Wisconsin.
And while Mangelsdorf sought to downplay the extent to which UW professors have been more inclined to go elsewhere, several have said the state's political climate played a major role in their decision to leave.
"The most important reason was the low morale that came from feeling like our jobs were under political attack constantly," said professor Caroline Levine, who was chairwoman of the English department at UW before she left for Cornell this summer. "It has been a relief to go to a different atmosphere where I am really appreciated."
Retention rate stays high
Mangelsdorf noted that the campus' retention rate — the percentage of faculty members who accepted a counter-offer from UW and stayed here — remained high despite the increase in outside offers.
Keeping professors on campus carries a price, however: UW spent $1.9 million on salary increases and another $21.7 million on one-time funding for professors' research as part of retention packages.
Money for those packages came from several sources, including state funding, gifts and funding from the Wisconsin Alumni Research Foundation, which increased its contribution to UW last year, officials said.
"We'd like to think that we really made a strong statement, that we will fight to keep our faculty," Mangelsdorf said.
It's not yet clear whether the push to recruit UW faculty is over, Mangelsdorf said, or if outside recruitment efforts will stay high this fiscal year.
You have free articles remaining.
"We would like to hope that this was sort of a one-time bulge, but we really don't know," she said.
Political climate
led some to leave
The most common reason professors cited for considering offers from other universities was better pay, according to the retention report, and Mangelsdorf described the number who ultimately departed because of the political climate as "a very small percentage."
She acknowledged, though, that professors don't take part in exit interviews when they leave UW-Madison.
Levine said her salary wasn't what led her to leave — she is making about 50 percent more at Cornell, but UW officials offered to match that salary to keep her here.
Instead, Levine said, it was her perception that lawmakers did not value the university and would weaken academic freedom that played a bigger role in her decision.
Some campus officials have said the budget cuts and tenure changes in Wisconsin have made professors more open to outside job offers because other states are increasing their higher education funding.
Levine said she never seriously considered leaving UW in her 14 years at the university. But by the time Cornell contacted her last summer, she said, "I was ready."
UW recruitment
faltering, too
As a greater number of faculty left the university last year, UW was not able to hire professors to replace them.
Constrained by state budget cuts, Mangelsdorf said, the university could only extend job offers to 99 tenured and tenure-track faculty in the 2016 fiscal year, after averaging 142 offers in the previous five years. Sixty-nine professors accepted UW's offer.
The university loses approximately 100 faculty members per year, officials said; along with the professors who left for other jobs, 64 retired in the latest fiscal year.
Mangelsdorf said it's not yet clear if that shortfall has led to negative consequences for students, but she is concerned it could.
Officials now hope lawmakers will approve the University of Wisconsin System's request for $42.5 million in new funding in the next state budget, which Mangelsdorf said could allow UW-Madison to hire more professors.
"Any new money we would get from the state would be very helpful," she said.
Be the first to know
Get local news delivered to your inbox!