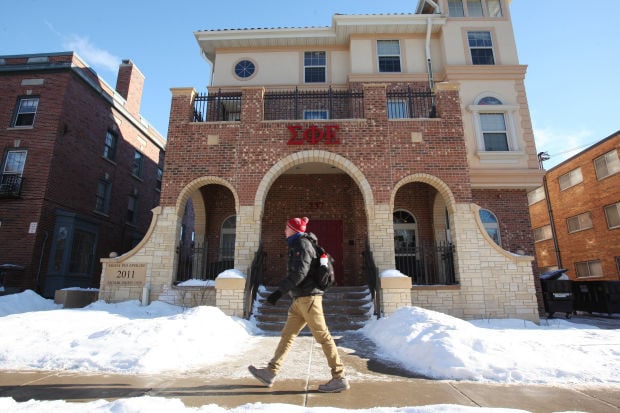 UW-Madison has terminated its Sigma Phi Epsilon fraternity chapter over what campus officials described Tuesday as a pattern of safety and alcohol policy violations by members.
The fraternity, at 237 Langdon St., had already been under a suspension for breaking alcohol rules when police found underage students drinking at a large party there in July, according to the university.
You have free articles remaining.
UW-Madison's Committee on Student Organizations voted to terminate the fraternity, meaning it will no longer be considered a registered student organization and won't be allowed to hold events on campus.
The committee also barred Sigma Phi Epsilon from re-registering as a student organization for the next five years.
Sigma Phi Epsilon can appeal the committee's decision.
The fraternity is the third that UW-Madison has kicked off campus since the spring of 2015, when Alpha Epsilon Pi and Chi Phi were terminated. Before Chi Phi was terminated in March of last year, the university had not booted a fraternity since 2006.