UW-Madison's student government backed off a controversial resolution that called for campaigning against the university's use of beef gelatin in Babcock ice cream after working with university administrators to bring awareness to the ingredient's use in the official campus ice cream.
Unlike most other ice cream producers, Babcock ice cream uses meat gelatin as a stabilizing agent in the majority of its flavors. The ingredient prevents the formation of ice crystals and gives Babcock ice cream the thick texture customers have come to love since Babcock Hall Dairy Plant and Store began production in 1951.
In September, Associated Students of Madison introduced the "Ice Cream for All" resolution, calling for a condemnation of university-sponsored events that include Babcock ice cream. ASM would also "stand in solidarity" with religious students by acknowledging that the ice cream marginalizes observant Buddhists, Hindus and Jews from enjoying the ice cream without violating their religion's dietary restrictions.
The resolution's intent, however, was never to ban Babcock ice cream — a point ASM vice-chairman Yogev Ben-Yitschak says was lost on some students and in much of the measure's media coverage from many conservative news outlets and blogs, including Breitbart.
At Wednesday's meeting, ASM unanimously voted to withdraw the resolution from consideration because of progress already made in meeting with university officials working for Babcock, the dining halls and at the Wisconsin Union, according to Ben-Yitschak.
"There's not much leverage in student governance," Ben-Yitschak said. But the possibility of the resolution's passage led to finding compromises with the university, he said.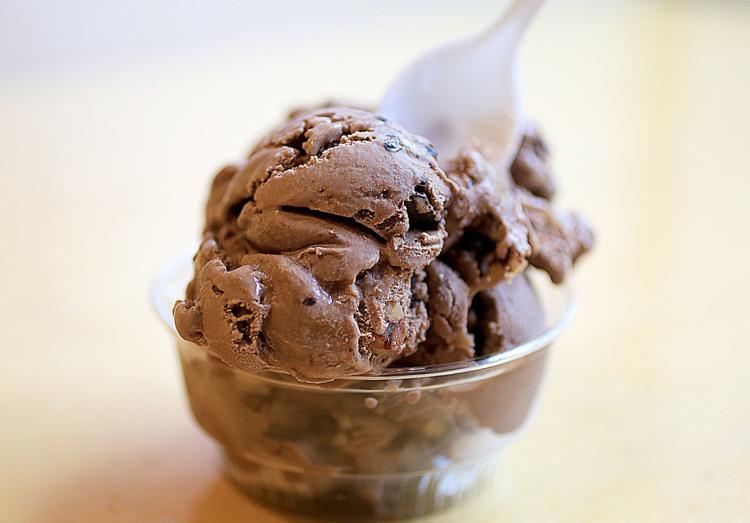 The most noticeable change on campus will be in the university's dining halls.
Previously, signage noted that some flavors may contain beef gelatin. About two weeks ago, however, individual flavor labels were added, so students know which flavors contain beef gelatin, according to Brendon Dybdahl, a spokesman for University Housing, which oversees the dining halls.
You have free articles remaining.
Register for more free articles
Stay logged in to skip the surveys
The Wisconsin Union Council Dining Advisory Board voted to recommend a similar signage change and a vote could take place as early as Tuesday, Union spokeswoman Shauna Breneman said. The board also recommended adding at least one gelatin-free flavor to the Union's catering menu.
Dining halls have offered, and will continue to offer, at least two "super premium" flavors — which use plant-based stabilizers instead of meat gelatin — among the flavor options for students to buy, Dybdahl said.
At the Daily Scoop shops in Memorial Union and Union South, one gelatin-free flavor option is available. There was no recommendation from the Union's dining advisory board to change that, Breneman said.
University employees submitting large catering orders have had the option to request gelatin-free flavors, but staff working in residence halls submitting smaller orders for, say, a dorm event, could not. That's changed and all catering orders include the option of gelatin-free flavors, Dybdahl said.
The Babcock Hall Dairy Store's menu board added a note describing beef gelatin's use in the traditional flavors to its monitors in recent weeks.
"It's not something we intend to hide," Babcock Dairy Hall and Store plant manager Bill Klein said. "We're proud of it. We include it because it makes it better."
The formula hasn't changed, even though the subject of using meat gelatin has come up several times in Klein's 28 years working for Babcock.
Asked if there's any plant-based gelatin that would provide the same flavor that meat gelatin does, Klein simply said, "I don't know of any."