A UW-Madison investigation into a longtime ecology professor found he engaged in sexual harassment — an investigation that the university is withholding in its entirety.
The university's denial of a Wisconsin State Journal request for a copy of the investigation is notable because the professor, Don Waller of UW-Madison's botany department, disputes much of what little information officials have provided.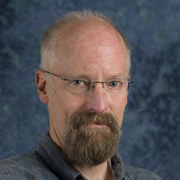 Waller, who retired in June at age 67, called the university's investigation "flawed" and conducted in a way that denied him his due process rights. The punishments, which he said restrict his ability to carry out research, are "disproportionate" to his actions, which he said he regrets.
UW-Madison points to a federal education privacy law commonly known as FERPA that it says prevents the university from releasing any records on the case because it may directly or indirectly identify a student. Officials, citing the same law, have repeatedly declined to provide more information beyond a short statement that does not elaborate on the behavior Waller allegedly displayed, specify how many people made accusations, pinpoint how far back the alleged behavior occurred or detail how long the alleged harassment persisted.
The lack of information surrounding Waller's retirement doesn't sit well with some graduate students who unsuccessfully pushed department leadership in the fall to make a public statement that would hold him accountable instead of allowing him to quietly retire.
Releasing more information while working within the confines of the law would shed light on the investigative process and potentially put to rest some questions about the case, said Frank LoMonte, director of the Brechner Center for Freedom of Information and professor at the University of Florida College of Journalism and Communications.
"There's a compelling public interest in the investigative process," he said. "The public needs to be able to see that cases are being taken seriously, processed promptly and dealt with appropriately. If you cannot see the records, the university is left on a 'trust me' honor system. We know from experience that the 'trust me' honor system doesn't always work."
The investigation
The UW-Madison investigation that ended in March found Waller engaged in sexual harassment, failed to maintain honesty and behaved in a way that adversely affected his performance as a faculty member, officials said.
Waller, who declined to be interviewed, said in a statement that no threat, proposition or sexual contact occurred between himself and a woman who accused him of harassment.
"Although I was unaware of it at the time, I now recognize that our wide-ranging and candid discussions crossed a boundary for her, leading her to feel uncomfortable and threatened," he said. "I greatly regret this, as that was never my intent."
The professor appealed the findings, but UW-Madison upheld its decision and took additional action, including denying his request for emeritus status and office space. He is also banned from taking on roles in his former department, according to the university's statement.
Waller said he also lost his lab, along with his ability to lead research projects and host visiting scholars, privileges that he said other professors in his department typically retain for several years after retirement. The restrictions on his research inflicted collateral damage on students, colleagues and family members, he said.
A faculty member since 1978, Waller is an expert on the effects of deer in forest ecosystems. He published two books, and he said his work has been recognized by the Audubon Society, Sierra Club and U.S. Forest Service.
Waller said the investigator did not interview half of the witnesses Waller requested, including those who directly observed or interacted with the woman during the time in question. He also said the investigator rejected his efforts to correct inaccurate claims and to point out inconsistencies among witness accounts.
"Justice should balance the rights of accusers and those accused," he said. "This balance was missing in my case."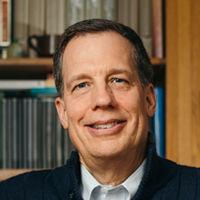 UW-Madison provost John Karl Scholz said in a statement that the university stands behind its response to the allegations and that Waller's statements to the State Journal are misleading.
"Our investigation was thorough, fair, respected the due process rights of all parties and found that Dr. Waller engaged in sexual harassment," Scholz said. "His behavior was deeply damaging to individuals and to our campus community."
Few details
UW-Madison has previously released records from some other investigations, which can help the public cut through conflicting accounts to assess thorny issues central to Title IX inquiries, such as credibility and fairness.
The university's refusal to release more information about the investigation comes a few months after a sexual violence survey taken by nearly 7,700 students last spring showed a decline in the percentage of undergraduate women reporting confidence in UW-Madison's ability to conduct a fair investigation.
The survey found about 44% of undergraduate women believe officials would conduct a fair investigation into their complaint of sexual assault or misconduct, a decline from 53% when a similar survey was conducted in 2015. Female graduate students, however, reported an increased level of confidence, from 43% in 2015 to 49% in 2019.
That's all the more reason UW-Madison should release the report, said Bill Lueders, president of the Wisconsin Freedom of Information Council. Releasing redacted records helps the public assess how fair the investigation was to both parties.
"This is a case in which a public employee's misconduct was affirmed by an investigation," he said. "The public has a right to know what that misconduct was beyond 'sexual harassment,' which could mean anything and include a wide range of behavior."
But a UW-Madison records custodian determined that because so much of this particular report reveals the identity of one or more students, there would need to be extensive redactions, rendering the document "meaningless." UW-Madison also argued that even if FERPA does not apply, protecting students' privacy outweighs the public interest in disclosure.
Asked how UW-Madison expects to build students' confidence in the university's investigative process if it won't release records, university spokeswoman Meredith McGlone said UW-Madison does so by having a well-defined and widely shared procedure, by conducting fair investigations that communicate with those filing complaints throughout the process and by providing resources and support.
"Many survivors of sexual harassment or misconduct are deeply concerned about maintaining their privacy," she said. "If the university were to violate federal student privacy law and release information that allows someone to identify a survivor, that would strongly discourage other survivors from coming forward."
Amy Bogost, a local attorney who often represents victims of sexual assault and harassment and was not involved in this case, said UW-Madison needs to strike the right balance in protecting victims' privacy but also releasing as much information as possible because it helps people understand what constitutes sexual harassment and how to prevent it from enduring.
"We need to have a dialogue," she said. "If you keep shoving (these problems) away, the statistics stay the same."
Decision to retire
Officials said Waller informed UW-Madison in the middle of its investigation of his plan to retire in June, preventing the university from taking disciplinary action against him.
Waller disputes this timeline of events, calling it "misleading and malicious" for UW-Madison to imply he retired in response to the accusation. He said he stopped accepting new graduate students in 2015 in anticipation of retiring in the summer of 2019, a plan he said he shared with the department long before the accusation. He made informal inquiries to university employees regarding retirement as early as 2016, according to emails he provided, though the documents do not reference a specific retirement date. One email shows he registered for a pre-retirement session in June 2018, which he said was before he learned of the investigation.
Botany department chairman Ken Cameron did not clarify whether Waller informed him of his retirement plans before the investigation began, saying only that the formal notification came in December 2018.
After Waller's retirement over the summer, the department established a permanent committee made up of faculty, staff and elected graduate students to address broad issues of diversity and climate. That differs from the department's previous approach in which a single professor served as a diversity liaison and another was assigned to sexual harassment.
Department leadership scheduled additional workshops beyond the university's mandatory sexual violence prevention training. Attendance is expected, but not required, for an upcoming sexual harassment forum and another on preventing hostile and intimidating behavior.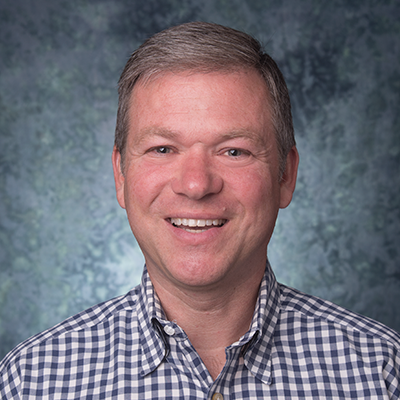 Cameron held mandatory meetings with faculty, staff and graduate students in the fall to broadly explain the circumstances behind Waller's retirement — an action students said was helpful, particularly because the professor did not make a department-wide statement of his own.
"This situation was deeply troubling to me and many others," Cameron wrote in an email to the State Journal. "We want our department to be a place where everyone feels safe, supported and respected."
Melody Sain, a fifth-year graduate student who was not directly involved in the case, said the department's overall culture is supportive of students and part of what lured her to UW-Madison.
But as the months passed, she and other students grew frustrated with the department declining to make a public statement about Waller. They also wanted more information about what happened, but in a way that maintained victims' privacy.
"We all tend to feel the same way in wanting a resolution to it all," she said. "So it's not this mystery."
Cameron said he recognized and shared in the anger and frustration that many in the department felt about Waller's conduct, but he said UW-Madison did hold him accountable and the university cannot prevent an employee from retiring.
"There was no attempt to conceal the situation," he said.
Graduate students wrote a petition asking the department to go public with the case, but a lack of consensus emerged. Some students said their statement should have been stronger in its denunciation of Waller, while others saw the working draft as too harsh given what little information UW-Madison provided.
In the end, the petition was never published.