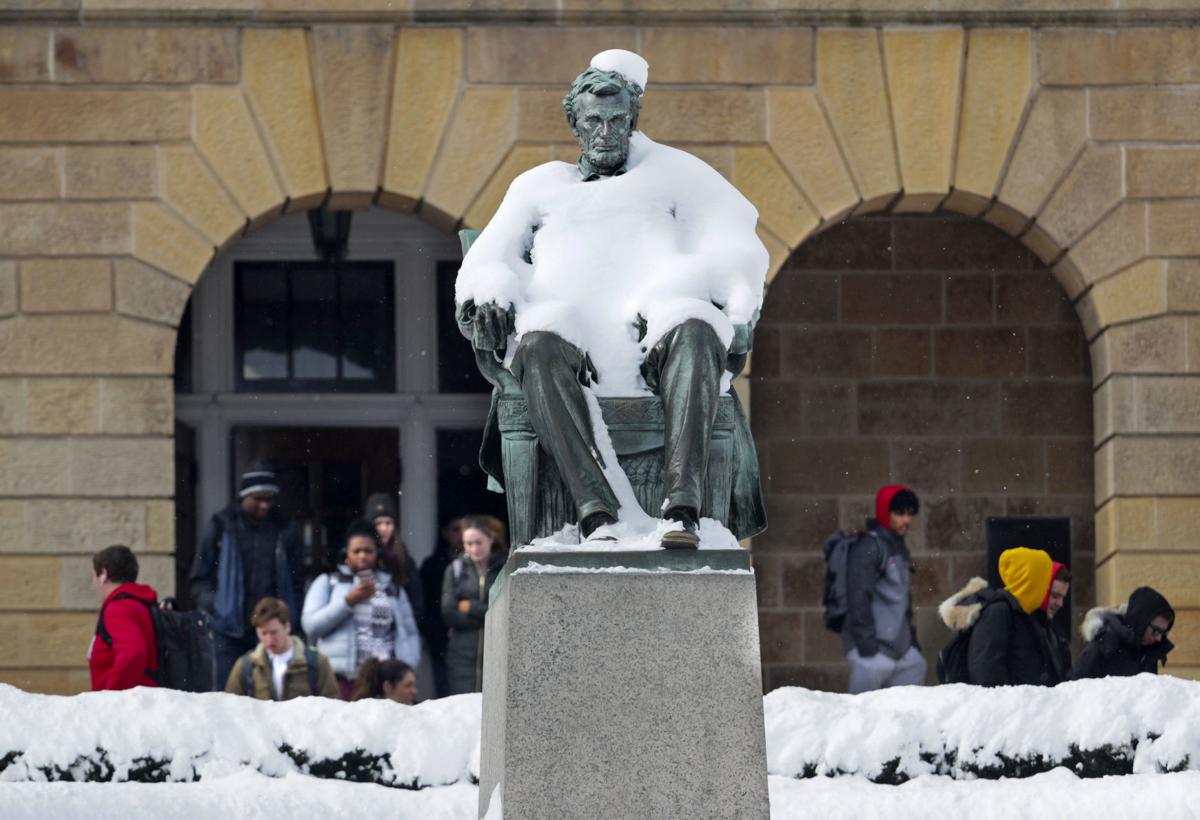 UW-Madison's thousands of students and employees will return to normal operations midday Thursday.
Classes that start at 1 p.m. or later on Thursday will be held. Students who cannot attend should contact their instructor.
Campus events that start at noon or later are allowed to proceed, but those attending should contact the event organizer to confirm that the event will be held as scheduled.
You have free articles remaining.
Faculty and staff should return to work at noon Thursday when campus buildings unlock, though some services may not be available immediately. More detailed information will be posted on alerts.wisc.edu.
Employees who are unable to report to work should contact their supervisor. An employee who reasonably determines that it is not safe to travel will not be subject to discipline, according to the university.
Supervisors should make an effort to afford employees flexibility with scheduling. This may include allowing employees to work from home, make up work over the weekend or take leave time.