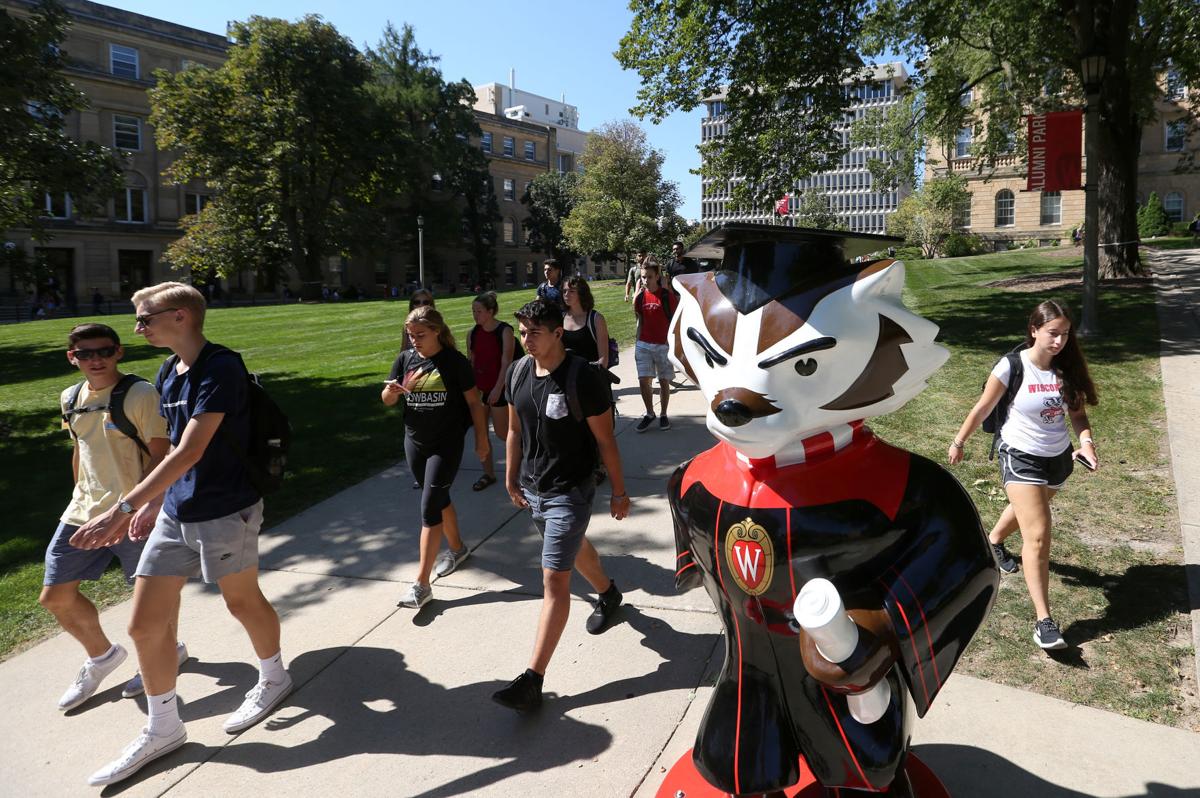 UW-Madison proposed Tuesday a plan to raise tuition for nonresident undergraduates and some professional school students.
The plan to raise nonresident and international undergraduate tuition by $810 and $828 over the next two academic years would generate about $16 million based on current enrollment. The raise does not apply to Minnesota students.
Chancellor Rebecca Blank said in a blog post that UW-Madison tuition falls below its peer institutions in many cases and at least 20 percent of the revenue from tuition increases would funnel back into financial aid initiatives, such as Bucky's Tuition Promise.
Blank also suggested lawmakers consider "modest" tuition increases for in-state students.
Lawmakers have kept resident undergraduate tuition frozen since 2013 and Gov.-elect Tony Evers said he plans to extend the freeze for at least a year.
"As we continue to grow our commitment to affordability, it seems reasonable for policymakers to consider modest and predictable tuition increases for in-state students, as our peer institutions have been doing, to ensure that we have the resources to fully staff classes and advisers so that our students continue to receive a world-class education," Blank wrote.
Full-time Master's programs in School of Business: 9.8 percent increase
School of Pharmacy: $2,000 increase
Doctor of Medicine: 5 percent increase for residents and 8 percent increase for non-residents
Health professional programs: 5 percent increase
Doctor of Veterinary Medicine: 3 percent increase
Doctor of Nursing: $2,000 increase for residents and $1,000 increase for nonresidents
Law School: $2,000 increase
The University of Wisconsin System Board of Regents will consider the plan at its meeting Thursday and Friday in La Crosse.