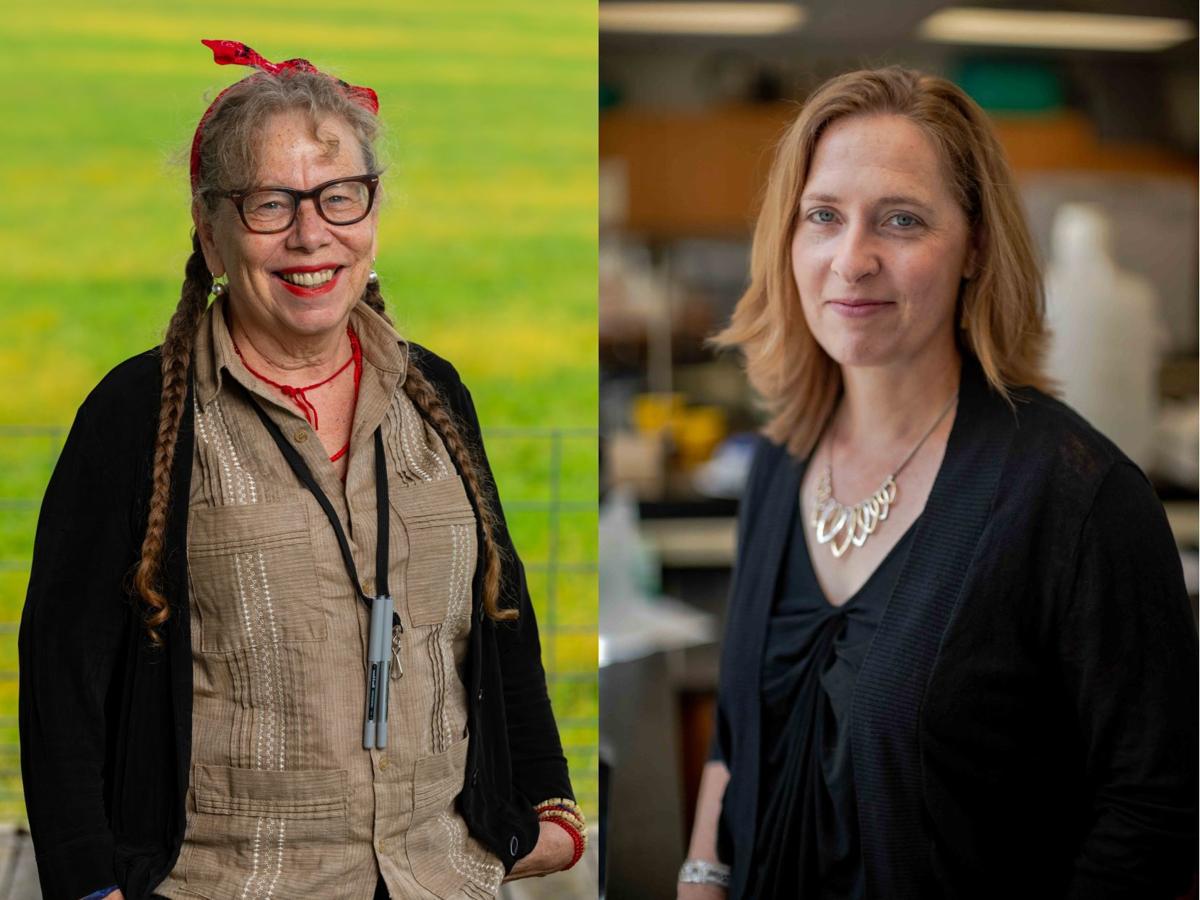 Two UW-Madison professors have been named 2019 MacArthur fellows, an award that comes with a five-year, $625,000 no-strings-attached stipend to pursue projects of their choosing.
The John D. and Catherine T. MacArthur Foundation announced Wednesday that UW-Madison art professor Lynda Barry and geochemist Andrea Dutton are among the 26 national recipients.
Also known as "genius grants," the awards are given annually to a small number of individuals across the country who show exceptional creativity in their work, a track record of accomplishments and promise for the future.
Individuals cannot apply for the awards.
Hundreds of anonymous nominators across the country, in a range of fields, submit about 2,000 nominations each year for an anonymous selection committee to consider.
"We are looking for individuals on the precipice of great discovery or a game-changing idea," the MacArthur Foundation said in describing its criteria.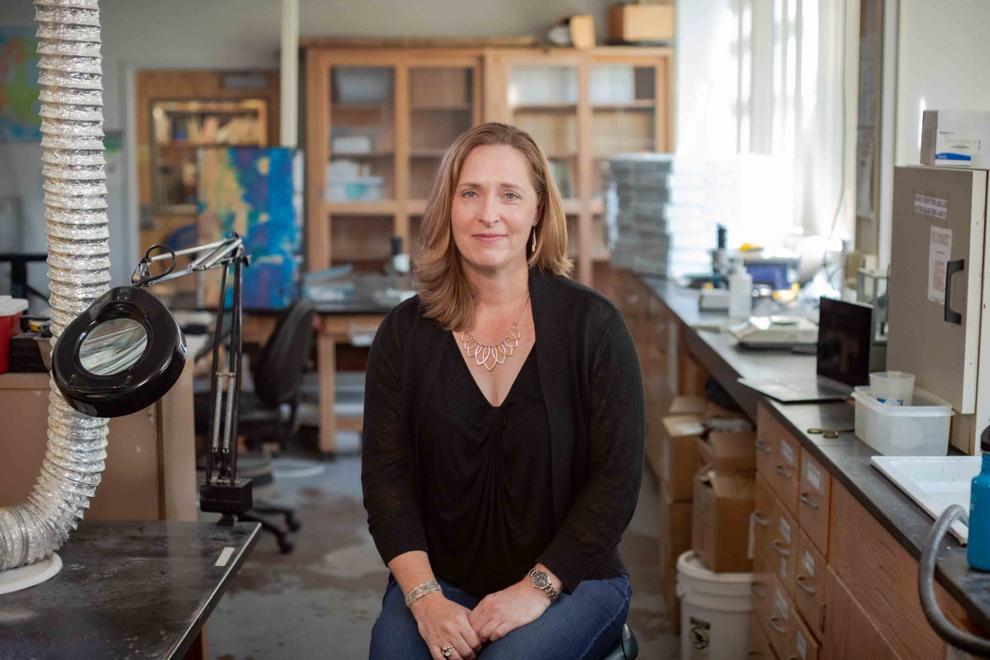 Reconstructing rise of sea level
Dutton, 46, joined the university's faculty this fall in the Department of Geoscience. Her work focuses on reconstructing sea levels and ice sheet changes during past periods of global warming on Earth to assess the magnitude and rate of future sea level rise.
She travels around the world collecting fossilized corals that grew below sea level about 125,000 years ago but are now embedded in dry land. Coral grows closely to the sea's surface, so it can be used to track how quickly the sea level rose through time.
Dutton has demonstrated that sea level during the last interglacial period was about 20 to 30 feet higher than present day. This implies that parts of the Antarctic ice sheet may be unstable under current greenhouse gas levels, an insight that has improved sea level rise models for the next century.
She said her work is "sobering" and that some colleagues have on occasion called her "Depressing Dr. Dutton." But she also finds parts of her work hopeful.
"It's not like the Earth is warming and we don't understand why," Dutton told the Wisconsin State Journal. "It's not like we're moving closer to the sun and we can't do anything about it. Having this knowledge is empowering because we know what to do. We just need to develop the social and political will to do it."
Dutton earned her bachelor's degree from Amherst College and her master's and doctoral degree from the University of Michigan. She previously worked at the University of Florida from 2011 to 2019 and as a postdoctoral and research fellow at The Australian National University.
She worked from home on the day she received the call from the MacArthur Foundation. She said she rarely answers unknown numbers calling her cellphone — most are robocalls — but for some reason, she picked up that day and soon found herself in disbelief.
"I think all I said was 'Wow,'" Dutton remembers of the conversation.
She said she is still deciding how to spend her award. Part of the money will go toward taking her own research to the next level, but she said she also wants to lift other women in science, particularly those from underrepresented backgrounds, by establishing a scholarship fund or through some other means.
"One person can only do so much," she said.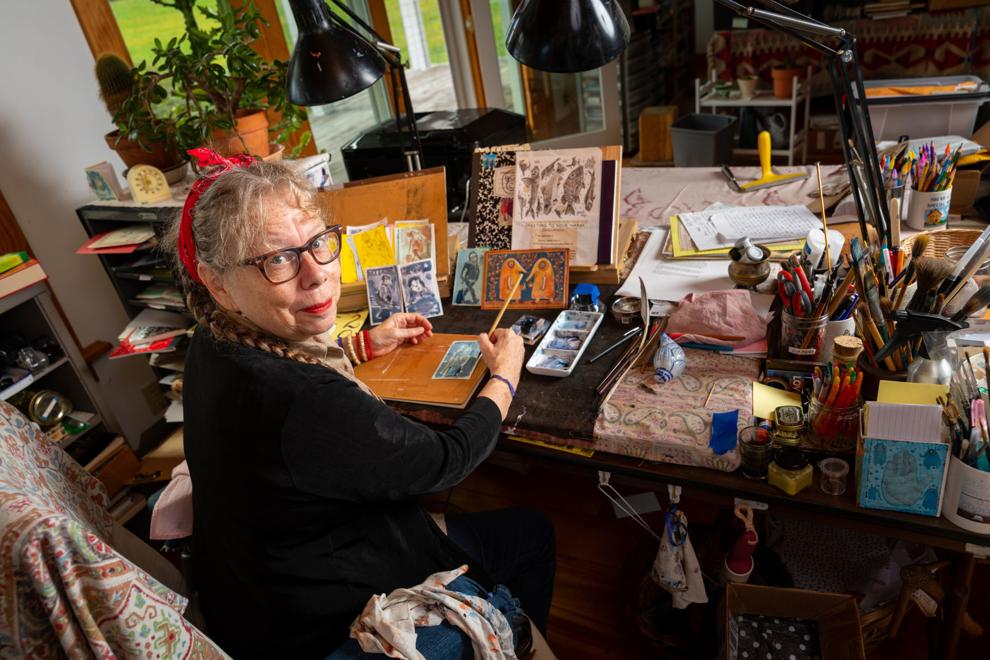 Cartoonist and communicator
Barry, 63, is an award-winning artist, cartoonist and author who joined the UW-Madison Art Department faculty in 2013. She was born in Richland Center and earned her earned her bachelor's degree from Evergreen State College.
It was in Washington state where she developed "Ernie Pook's Comeek," a weekly comic strip that developed a following in alternative newspapers. She also wrote graphic novels such as "The Good Times Are Killing Me" (1988) and "One! Hundred! Demons!" (2002).
"She broadened the psychological dimensions of the format and demonstrated an uncanny capacity to depict the intense emotions of adolescence," reads a MacArthur Foundation biography of her work.
Barry turned to teaching in recent years to help others discover their own sense of creativity after decades of fostering her own. She has published interactive workbooks on her teaching approach that combine prose with illustrations, doodles and handwriting.
In her "Writing the Unthinkable" workshops, she leads students through exercises that often include time limits to spark creative thinking. Students may draw a self-portrait on an index card in three minutes or jot down a diary of their observations from a previous day in five minutes. Her Drawbridge program pairs graduate students with 4-year-olds to explore a topic, an approach that forces the students to think visually, instead of through the written word.
Barry, who was unavailable for an interview, told On Wisconsin, UW-Madison's alumni magazine, in 2014: "If you were going to study something intensely enough, you'll end up studying all the disciplines. It's the idea that all these things are tied together. That's the way I teach."