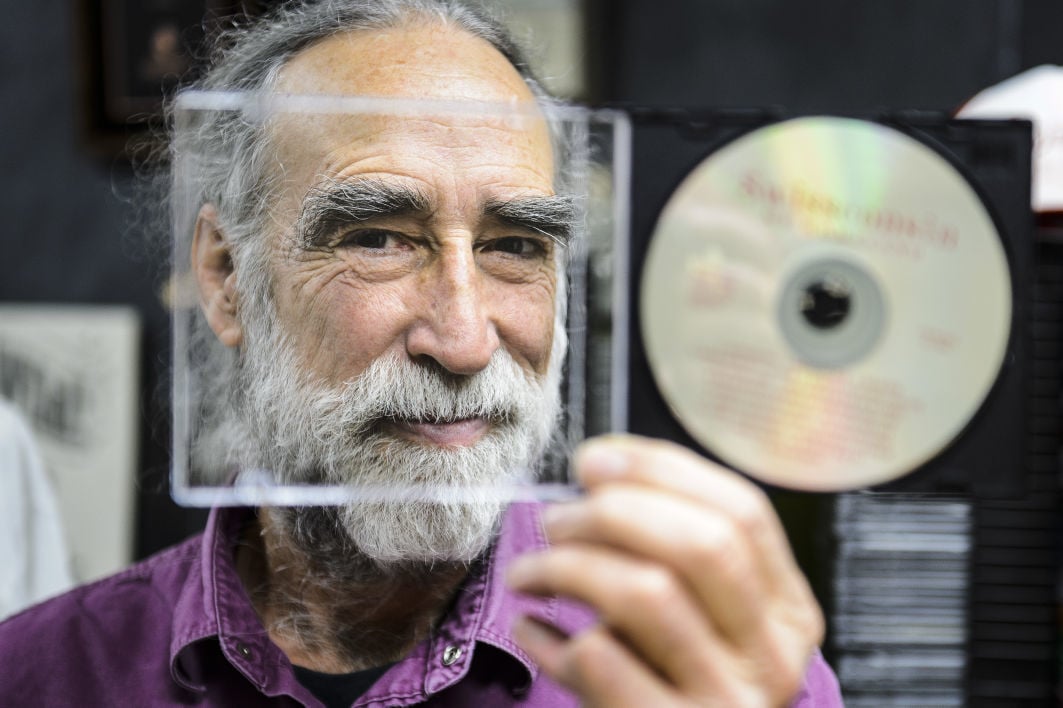 Drake, Lady Gaga and Post Malone are just a few of the artists who have been nominated for a Grammy Award .
But read through the list of nominees across 84 categories and you'll notice a UW-Madison professor amid the cadre of well-known music industry names.
Though he won't be competing directly against star performers, Jim Leary, a UW-Madison professor emeritus of folklore and Scandinavian Studies, was nominated for his second Grammy, this time for writing the album notes for "Alpine Dreaming: The Helvetia Records Story, 1920-1924," an album of folk tunes recorded by a Wisconsin label.
His first nod came in 2015, again in the Best Album Notes category, for his work on "Folksongs of Another America: Field Recordings from the Upper Midwest, 1937-1946."
"It's pretty thrilling," he said. "I didn't think it would happen three years ago and it's happened again, so I'm kind of overwhelmed."
The album consists of 36 remastered and restored tracks recorded by the Helvetia Records label, which was formed in 1920 by Ferdinand Ingold, a poor Swiss settler who lived in Monroe.
By mining online databases, libraries, archives, old census records and newspapers, Leary provided historical background and cultural context for the album, he said, as well as performer biographies, historical images and photographs.
In many cases, he also provided translations, he said, as many of the tunes were recorded in German and dialects common in Switzerland and the Tyrolean region of the Alps.
"We wanted to be able to have listeners ... know what they were hearing," he said.
The album is mostly folk songs, and Leary said it includes "a lot of yodeling."
Many of the tunes were performed by Swiss immigrants living in Swiss communities in New Jersey, Ohio and Wisconsin.
Leary, who retired from teaching in 2015, said his latest Grammy-nominated project is an extension of work he's done to expand understanding of folk roots music, especially from the Upper Midwest, in America.
He said music changes over time, and even immigrant groups can lose touch with their traditional songs as generations pass.
"For me, this is part of a large attempt to really tell a more accurate and varied story of American folk music," Leary said. "Often time, the music of immigrants is not the same (as) it was from whatever old country they came from."
Leary said he thought the project had a good chance to earn a Grammy nomination because the label that released it, Archeophone Records, has a history of producing Grammy nominations for its work with historical music and reissues.
The project was also a collaboration of UW-Madison's Center for the Study of Upper Midwestern Cultures and the Mills Music Library. It also included translation work from UW-Madison graduate students and others.
The Grammy winners will be revealed Feb. 10 in Los Angeles. Leary said he'll attend the ceremony, which will be broadcast on live TV.
"I'll go for sure," he said. "It'd be kind of fun to whoop it up."