The case of a UW-Madison professor who bullied students working in his lab and is scheduled to return to work after a two-year suspension has some students and staff on campus questioning whether the professor's tenured status afforded him a lighter punishment.
Engineering professor Akbar Sayeed's punishment for the professor's documented hostile and intimidating behavior — after an investigation prompted by the suicide of a student working in his lab — amounts to a slap on the wrist, critics said, which allowed him to land a job at the National Science Foundation during part of his leave. He was fired from that position earlier this year after the university belatedly informed the foundation of UW-Madison's disciplinary action.
"To me, if that's grounds for a two-year suspension, what would be grounds for dismissal?" asked UW-Madison graduate student Adria Brooks, a member of a group pressuring the university to revoke its decision allowing Sayeed to return to campus. "It sends a signal that it's OK to behave in such a way."
But experts in academic freedom caution against blaming tenure for preventing a particular professor's dismissal, noting that, while the process to terminate someone with tenure can be drawn out, it's not impossible if the person's conduct warrants it.
And UW-Madison officials say disciplinary decisions are made based on the facts of the case and university policies, not whether an individual has tenure. They point to four tenured faculty members in the past three years whom administrators recommended for termination. Three of those professors resigned or retired before a final decision was made; the other was ultimately fired.
The university placed Sayeed on a two-year unpaid suspension, which ends Dec. 31. Officials say he has indicated he plans to return to the College of Engineering in January and announced Wednesday that he has been reassigned from teaching to administrative duties.
Asked whether UW-Madison would reconsider its decision allowing for Sayeed's return, university spokeswoman Meredith McGlone said the disciplinary action in response to the investigation is final, but if any previously unreported events came to light, they would be investigated.
Tenure a touchy topic
As institutions shrink the proportion of professors granted indefinite academic appointments and replace them with instructors working under short-term assignments, scholars across the country say tenure is under attack.
The principle is particularly controversial in Wisconsin, where the Republican-controlled Legislature stripped tenure protections from state law a few years ago. GOP leaders, who at the time said they did not support tenure or the idea that anyone should be guaranteed a job for life, argued the change was needed to give institutions more flexibility.
Several months passed before the UW Board of Regents passed a weaker version of tenure protections into policy, prompting worries among faculty and emboldening competitors to court away prized professors.
Rep. Dave Murphy, R-Greenville, chairman of the Assembly Committee on Colleges and Universities, said it appears tenure played a role in keeping Sayeed employed while acknowledging other factors could be at play, such as the millions of dollars in research money Sayeed brought to UW-Madison or simply a bad judgment call by administrators.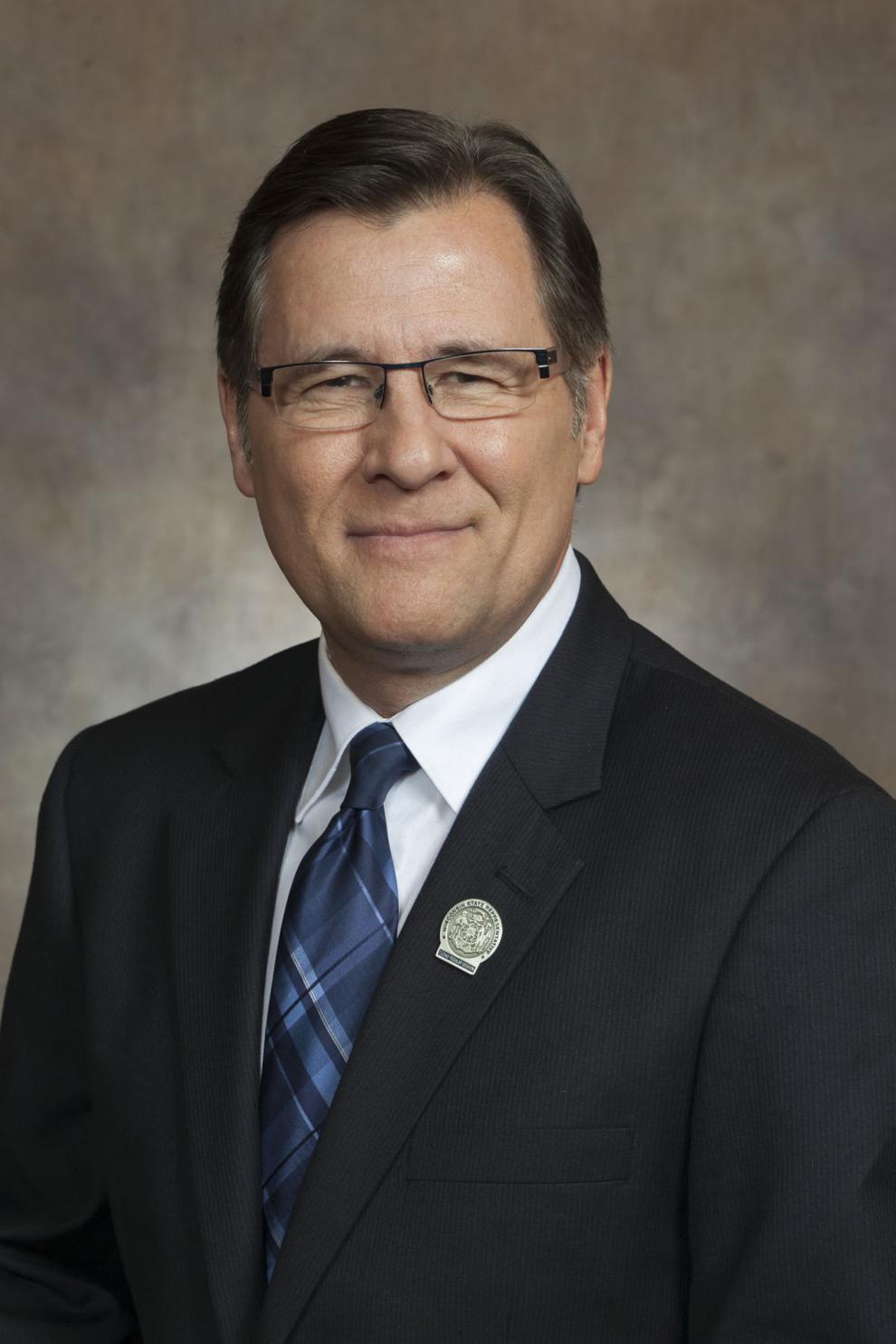 "Whenever you see something like this, it makes me wonder do we need to define the parameters (of tenure) better," Murphy said, quickly adding that it's not a conversation currently floating around the Capitol.
Any tenured faculty member on UW campuses may be dismissed, but only for just cause, which is not defined in state code.
Tenured faculty facing termination at UW-Madison are entitled to receive a written summary of all evidence against them, are invited to confidential settlement negotiations and reserve the right to appeal the decision, according to university regulations.
Such protections make rooting out bad behavior more difficult in academia, critics contend.
Jim Brady, whose son John killed himself in October 2016 after he was repeatedly berated by Sayeed, worked as a professor before moving to the private sector and said he understands the importance of tenure. But he suspects tenure played at least some part in the decision to recommend suspension for the professor instead of termination.
"If you're trying to can someone who has tenure, it's not an easy process even if it's egregious, disgusting behavior," he said. "It's part and parcel of the tenure system, which is meant for other reasons."
Staunch defenders of tenure argue the arduous process is for good reason — to protect academic freedom, the principle that scholars should be free to research and teach controversial ideas regardless of whether it offends a political party, business or sense of political correctness.
Tenure is badly misunderstood, said Hans-Joerg Tiede, a senior program officer with the American Association of University Professors who has studied academic freedom.
"There's a problem that tenure gets blamed for an unwillingness to seek to dismiss somebody," he said. "As if the hands of an administration are bound and there is no way to dismiss somebody when in fact there is."
The Graduate Student Association within the Department of Electrical and Computer Engineering, where Sayeed's lab is housed, takes a similar position. Tenure is a cherished status, one many within the group aim to earn in their careers, but they say a distinction needs to be made in the case of Sayeed.
"So many people have pointed to tenure in this case, and we don't want it to be blamed," said Brooks, a graduate student member of the group. "But tenure is meant to protect academic freedom, not abusive behavior."
Why a suspension?
Retired UW-Madison professor Patricia Wolleat conducted the university investigation into Sayeed's conduct and recommended an unpaid leave for an unspecified amount of time, along with increased oversight of his research group upon his return and anger management counseling.
"This is is a very significant sanction, particularly for a faculty member with a research group, as it effectively halts their research and dismantles their research group," Wolleat said in an email, adding that the decision on the actual sanction was made by the provost.
UW-Madison's provost at the time of the decision, Sarah Mangelsdorf, said she consulted with members of various faculty committees while weighing a range of sanctions.
"We all found Professor Sayeed's behavior disturbing and inexcusable," Mangelsdorf, who left over the summer to become president of the University of Rochester, wrote in an email to the Wisconsin State Journal. "The death of the student was a terrible tragedy. In the end we decided that the appropriate sanction was a two-year suspension with recommended counseling for anger management and a requirement that if Sayeed returned to UW, his interactions with students would be closely monitored. A suspension of this length constitutes a major interruption to the faculty member's career and research."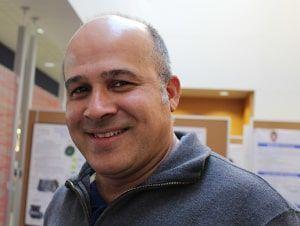 Sayeed has not returned calls, emails and a letter left at his home in recent weeks, including messages left Tuesday. He took responsibility for his behavior in a written response to the university report but denied abusing his authority as professor.
Few firings
There is little national data on the firing of tenured professors, experts say. Personnel information is typically not considered public, so cases are often anecdotal and learned through media reports.
For example, the University of Illinois at Urbana-Champaign fired a biology professor last winter for fabricating and falsifying scientific data in grant applications. The Chicago Tribune reported the rare punishment had happened just once before at the state's flagship university.
At Wisconsin's public universities and colleges, the UW Board of Regents decides on faculty dismissals based on recommendations from chancellors and provosts, decisions that are individually reported in meeting minutes. A State Journal review of those minutes identified six tenured faculty members dismissed by the board from 2010 through 2019, including one from UW-Madison.
A UW-Madison professor who McGlone said failed to meet professional obligations in teaching, research, advising and participation in departmental functions.
A UW-Milwaukee professor charged with sexually assaulting one of his students. The professor subsequently fled the country, according to the Milwaukee Journal Sentinel.
A UW-Whitewater professor fired for "harassment" who created a "hostile work environment," the Janesville Gazette reported.
A UW-Platteville professor who alleged she was driven out for helping a student report a sexual harassment complaint against another professor, according to court documents. A federal appeals court dismissed her lawsuit against the university.
Tiede, of the American Association of University Professors, said the national group receives about a dozen calls annually from professors across the country facing dismissal, although he said not all scholars up against disciplinary action may reach out to AAUP.
Cary Nelson, an academic freedom expert at the University of Illinois at Urbana-Champaign, said he has more often seen job reassignment than termination for problematic professors, sometimes coupled with the condition of no future salary increases.
As institutions shrink the proportion of professors granted indefinite academic appointments and replace them with instructors working under short-term assignments, scholars across the country say tenure is under attack.
As institutions shrink the proportion of professors granted indefinite academic appointments and replace them with instructors working under short-term assignments, scholars across the country say tenure is under attack.