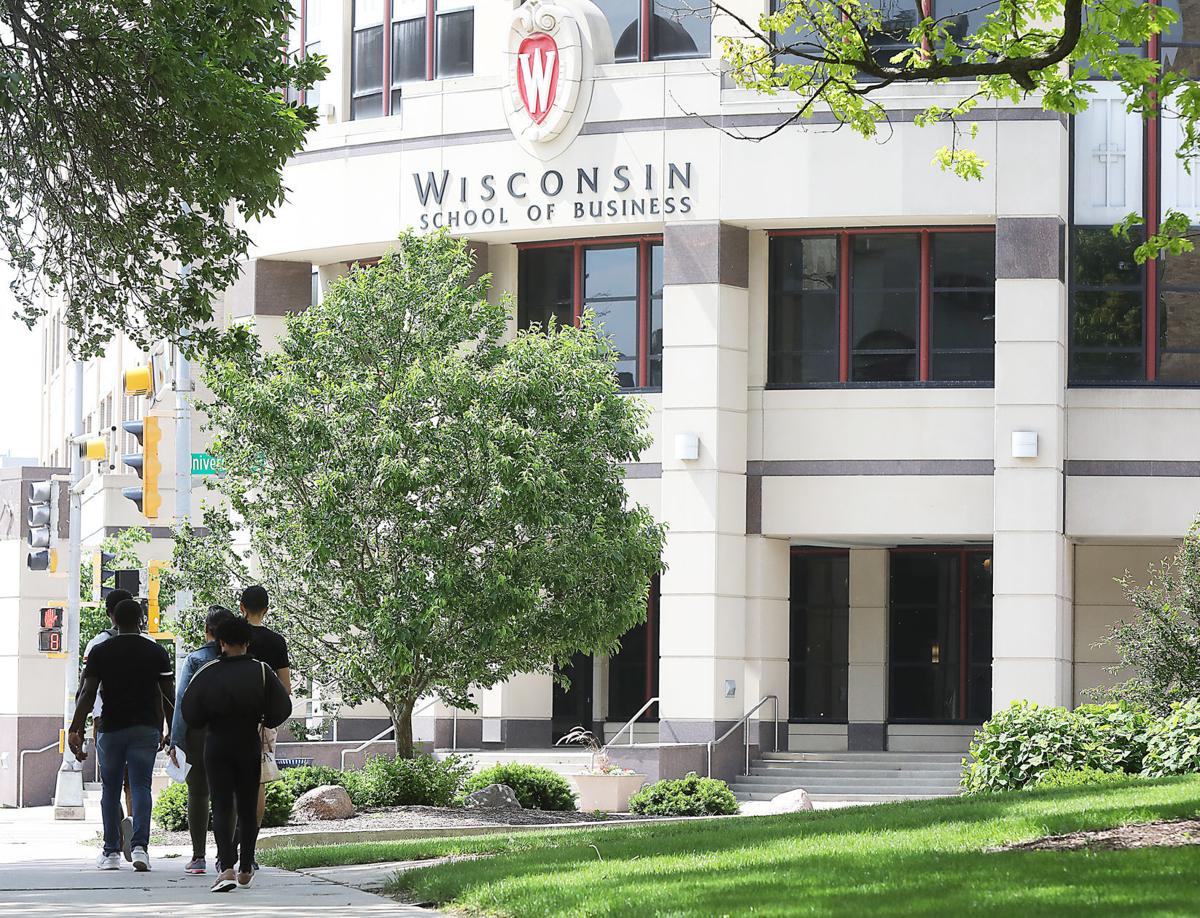 UW-Madison has overhauled programming that brings precollege students to its campus after problems in the past two summers raised questions about student safety and oversight.
Employees in charge of a Wisconsin School of Business summer program grappled with an alleged sexual assault by a program mentor and sex among program participants in the summer of 2017, as well as turnover in program leadership throughout the 2017-18 academic year.
The previously unreported problems, detailed in more than 900 pages of records about the school's Business Emerging Leaders (BEL) program, elicited a letter from UW-Madison leadership recommending school officials in May 2018 suspend the program unless changes were made.
More recently, a former participant of the university's Precollege Enrichment Opportunity Program for Learning Excellence, also known as PEOPLE, sued UW-Madison in federal court for how employees handled alleged sexual assault and harassment by another program participant.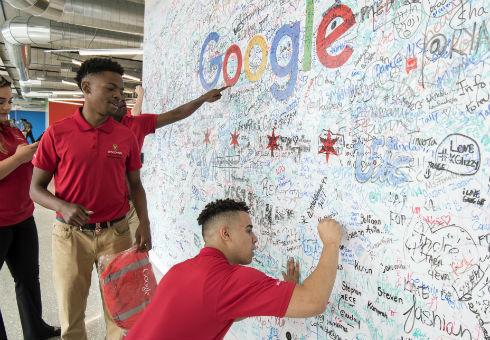 BEL and PEOPLE represent just two of UW-Madison's more than 150 precollege programs, which bring 30,000-40,000 K-12 students to campus each summer. Some programs operate in the form of day camps or focus on sports skills. UW-Madison anticipates nearly 2,400 students this summer will stay on campus in overnight programs.
University officials say recent tragedies involving abuse of children and young adults at other universities — Jerry Sandusky at Penn State and Larry Nassar at Michigan State — led UW-Madison to take a "proactive" approach to youth protection and that changes were already being formulated at the time the programs' problems occurred.
Changes include a centralized office and updated policies that took effect May 1. Many universities lack an employee filling the role Prenicia Clifton has as director of UW-Madison's Office of Precollege and Youth Program Compliance.
"Plenty of people look at UW as the way to do it and they want to duplicate what we're doing," Clifton said.
Assault allegations
The BEL program's purpose is to prepare students from diverse and underrepresented backgrounds for a college education and ultimately a business career.
That's important because the business school has enrolled the smallest percentage of minority students in each of the last five years among all undergraduate schools and colleges, according to university data.
A multimillion-dollar donation established the BEL program, which began in the summer of 2016. High school students live on campus for several weeks each summer over three years and those who are admitted to the flagship campus receive four-year, full-tuition scholarships.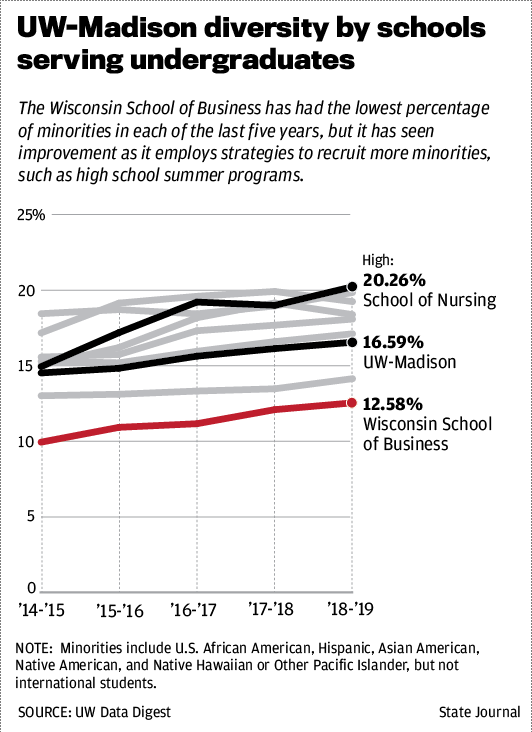 "Something that is a good thing has these potentially unintended consequences," Katy Duren, associate dean of academic affairs and programming in the university's Division of Continuing Studies, said of what happened two summers ago. "So I think we're just trying to be a lot more conscious of that than in the past. Perhaps we were a little naive about that."
A police report details consensual sex between a 19-year-old male undergraduate mentor and a 17-year-old female program participant that turned into an alleged sexual assault shortly after midnight on July 20, 2017, in a fourth-floor den of a residence hall where both the BEL students and mentors overseeing them live during the program.
The male mentor, whom the State Journal is not naming because he was not charged with a crime, cultivated a close relationship with the victim through texting and other messaging apps, according to the report.
BEL staff became aware of the alleged sexual assault in the middle of the night a few days later, the report said. They interviewed the mentor — who told them the female student had simply had a dream about having sex with him — and escorted him out of the building before calling police.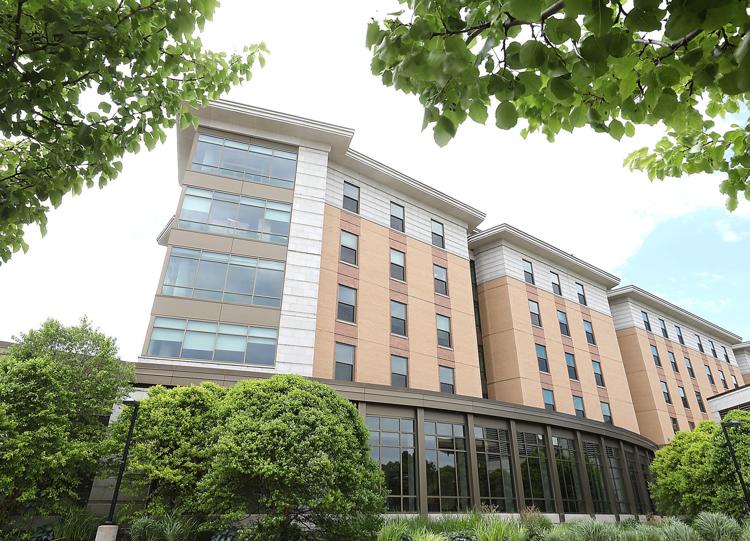 Staff did not ask the mentor where he would be staying and were unable to provide police with information on where to find him. More than a week later, the mentor's lawyer told police he would not make his client available for an interview.
UW-Madison police recommended charges be filed because the mentor "had power over (the girl's) future in the program," but the Dane County District Attorney's Office declined to charge him, saying the facts support it was consensual and would be difficult to prove in court.
Few details in letter for parents
A letter sent to parents of BEL participants in the days after the alleged assault informed them that a "sexual encounter" took place between a student and mentor.
It also said that some program participants "violated program rules regarding curfew and being at assigned/designated locations at all times" — an allusion to program participants having consensual sex.
A BEL student told police she had sex with another camp member and was sent home for it. She told police "everyone knows about the fourth floor, and rumors of other people using it (for sex)."
The letter said all policies were followed. But the only emergency protocols in place were related to weather and medical situations, program records show. New handbooks address those gaps.
A dismissal letter for Rachel Brooks, the school's assistant BEL director in summer 2017, outlined additional problems with the program.
Officials said Brooks demonstrated "poor financial responsibility" in taking mentors out for numerous meals even though the university paid for meal cards, according to the dismissal letter. Their investigation found Brooks allowed a graduate assistant to drive students in a state vehicle despite the person not being authorized to do so.
On the night that undergraduate mentors learned of the sexual assault, staff attempted to contact Brooks, who was on call, more than 10 times over two hours. She proceeded to wake up students and conduct her own investigation into what happened as university police investigated, the letter said.
Brooks in an interview said a large staff change at the start of the 2017 program caused it to be understaffed.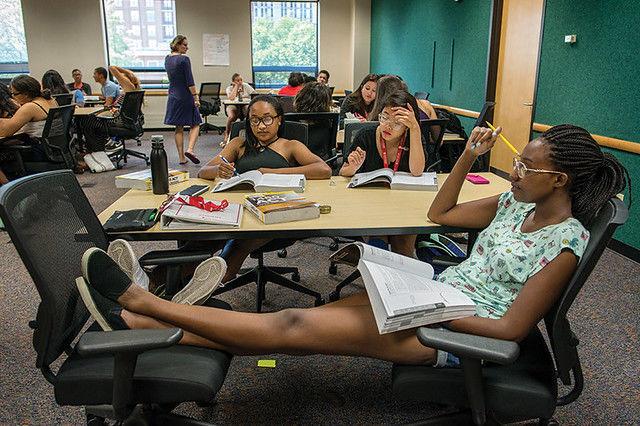 "I ran the program by default because everyone left," she said.
Despite finding cause to dismiss Brooks, records show the school struck a nearly $15,000 settlement with Brooks, about a third of which went to her lawyer, in exchange for her resignation. The agreement required all references of Brooks' dismissal be removed from her personnel file.
Brooks, who declined to comment further, got a job at another university.
Leadership turnover
The school hired Kerri Robbins as the new director in December 2017. Both Robbins and the associate director, Danielle Barker, resigned in May 2018 — just weeks before the program's third summer kicked off.
Central to Robbins' resignation was her perception of inadequate staffing of the program and resistance from school leadership to address it, records show.
The resignation caught the attention of Jeffrey Russell, the university's dean of continuing studies, the division that had recently assumed oversight of precollege programming.
In a memo to the business school, Russell wrote: "Inaction or inattention to this matter can put students, the (Wisconsin School of Business) and the campus at risk. There is urgency in addressing these issues immediately, before students arrive in July." He recommended the program be suspended unless suggested changes were made.
The school did not suspend the program and spokesman David Giroux said it went well last summer. He characterized the episodes involving BEL as isolated to the summer of 2017 and did not make interim dean Barry Gerhart available for an interview.
"What happened with that (alleged) sexual assault is inexcusable, unacceptable, illegal," Giroux said. "It probably was not handled as well as it should have been. But ultimately, we got to the right place."
The school hired a new program director and assistant director earlier this year. They will be at least the third team leading the program in four summers.
PEOPLE problems
The university's PEOPLE program, like BEL, brings underrepresented high school students to campus and offers full-tuition scholarships to qualifying admitted participants. About 470 PEOPLE participants will live on campus for several weeks this summer.
A former participant who attended the 2017 and 2018 programs sued UW-Madison in March for its "deliberate indifference and failure to respond" to multiple reports of sexual harassment, according to federal court records. The suit alleges university officials were "aware of a pattern of predatory assaults on female students" and took no action.
According to a university police report, a female participant told a program staff member that another female participant sexually harassed her. The staff member confirmed to police that no report was filed.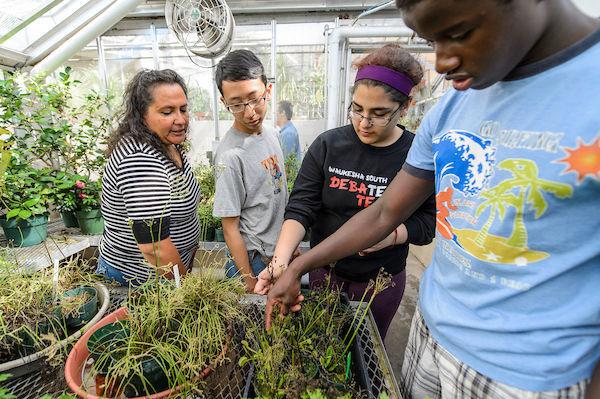 Later that summer, court records say the girl reported that the participant who had harassed her had repeatedly groped her in a pool and one time pinned her down on a dorm bed. Program leaders investigated on their own, but the mother of the accused participant withdrew her from the program before a disciplinary meeting, the report said.
A PEOPLE program coordinator told police the accused participant had gotten into trouble during the previous summer for sexual harassment and inappropriate touching. She said two female students had come forward to file complaints.
Brooks, who was involved in the BEL program, previously worked for the PEOPLE program and told university officials she witnessed inappropriate relationships between other students and staff, according to her dismissal letter.She declined to elaborate to the State Journal.
University officials did not make anyone from the program available for an interview. Spokeswoman Meredith McGlone, citing federal privacy laws and litigation, declined to answer written questions, including why the accused participant was allowed to return in summer 2018 and why staff never contacted police.
The Dane County District Attorney's Office told university police the case was resolved last fall, but were unable to say what the outcome was because the case involved a juvenile.
Positive reviews
While liabilities abound in bringing high school students to campus for an extended period of time, higher education experts say it's important not to lose sight of the power that precollege programs have in transforming the trajectory of students' lives.
Admissions offices can leverage programs like BEL and PEOPLE to diversify their student body, said Zenia Henderson, who works for the National College Access Network. The programs also expose underrepresented students to a world that may have not been on their radar.
That's what it was like for Anthony Pittman, who attended the BEL program over the past three summers and just finished his freshman year at UW-Madison.
Pittman felt relief when he learned he was accepted into the program — not just because of the opportunity it posed for his college prospects, but also because it would be an escape from his home on Milwaukee's north side.
"I've been exposed to a lot in the inner city," he said.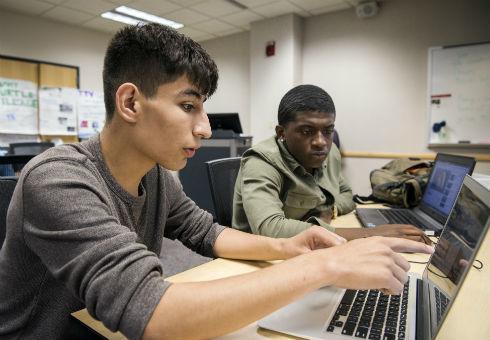 Pittman lost a friend to gun violence during high school. He remembers seeing a trail of blood up his front doorsteps one day. He says his neighborhood is a food desert and lacks a safe place to exercise.
On campus, he had several gyms and salad bars at his disposal.
Pittman and other BEL participants spent their summers learning about business concepts from faculty and guest speakers. They honed their college applications by drafting essays and taking practice tests. They also took field trips to companies such as the Target headquarters in Minneapolis.
The school's new precollege director, Karen Stroud Felton, who herself was a first-generation college student from a single-parent home, said shadowing local businesses may be added to the program.
Mikol Tsopnang, of Chicago, said without the BEL program she wouldn't have been able to afford college.
"Once I got accepted, the day I read the email from the BEL program, I knew I had a future," the rising UW-Madison sophomore said.
Of the roughly 30 in the first cohort of BEL participants, about 20 enrolled at UW-Madison, officials say. Seventeen in the next group will enter UW-Madison as freshman this fall.
"Mistakes were made" by some students and staff in the 2017 summer, Pittman said, but the BEL program is headed in a new direction, one that he says he will be a part of this summer as a program mentor. Students arrive July 7.
Be the first to know
Get local news delivered to your inbox!