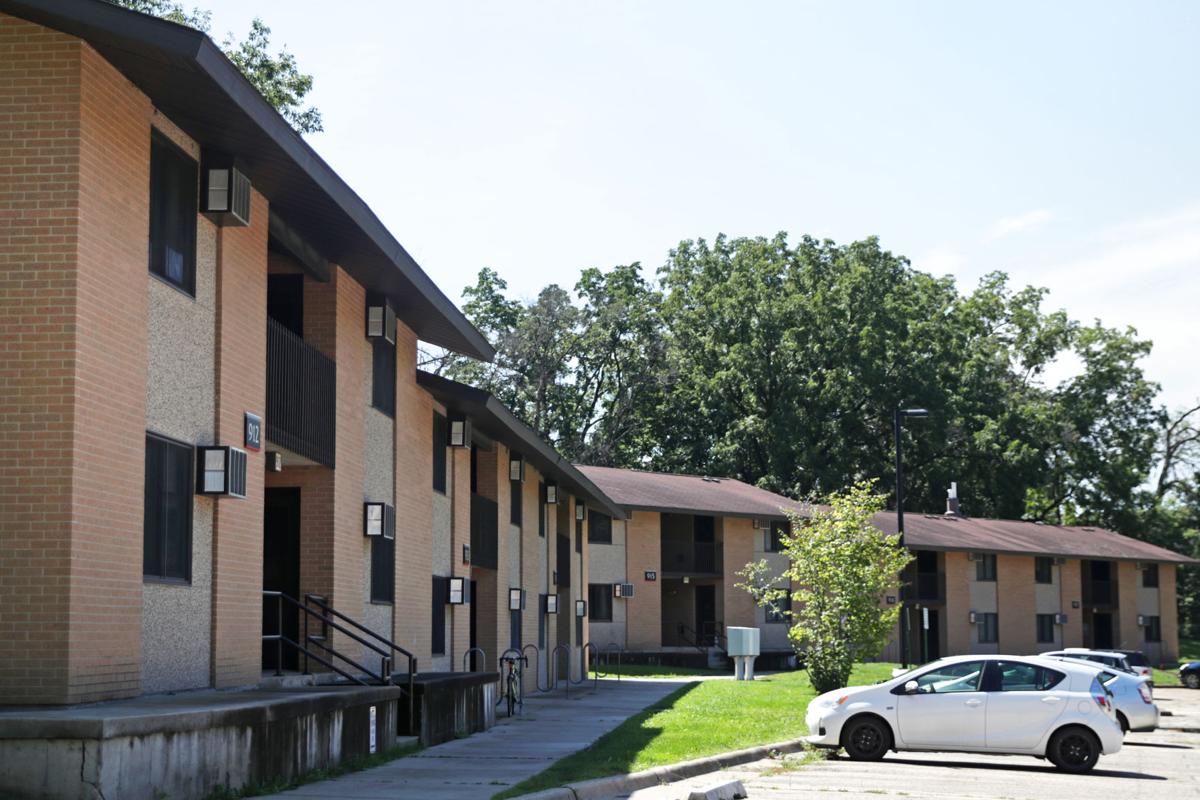 A UW-Madison plan to temporarily house students who are exposed to or infected with COVID-19 in university-owned apartments worries residents who live there, many of whom have young children who cannot yet get vaccinated.
University Housing is using up to 30 vacant apartments in Eagle Heights as quarantine and isolation space in addition to some other spaces on campus and at off-campus hotels. The apartment complex on the northwest edge of campus is a popular place for graduate students and postdoctoral researchers to live with their families, especially those who come from overseas.
"It just seems like a recipe for disaster," said resident Naomi Burton, who lives with her husband and four children in one of the buildings that could potentially house sick students. Two of her kids, ages 4 and 2, struggle with wearing a mask.
Burton is one of nearly 450 residents who signed a petition calling on UW-Madison to rethink its plan. About 1,500 residents live in Eagle Heights, including 327 children.
In an online town hall meeting held last week to address residents' concerns, university officials said the units being used have separate exterior entrances that share no hallways with others. The university's Environmental Health and Safety division recently inspected Eagle Heights and said it found all ventilation goes directly outside and doesn't vent to other units.
As long as residents continue masking and avoid interacting with individuals they suspect are quarantining or isolating, "there's really no real increase of risk of having people in these spaces," Collin Pitts, associate director of campus health, said at the meeting.
In the year that University Housing has managed quarantine and isolation spots both on and off campus, he said there haven't been any transmitted infections among residents or employees in those spaces.
The explanation did little to reassure Burton and four other residents interviewed for this story who tuned in to the town hall meeting.
"To me, saying there's no added risk is just absurd," Burton said. "It's just not honest."
Adding to Burton's frustration is the fact that UW-Madison won't identify which units will be used as isolation and quarantine space, citing privacy concerns. She said the information could help her navigate which spaces to tell her children to avoid.
"They're treating us as paranoid parents who won't listen to scientific expertise," said Kerem Morgul, a doctoral student in sociology and lecturer who lives with his wife and 3-year-old son in another one of the buildings identified for potential isolation or quarantine housing. "We're Ph.D. students. We're postdocs. We know something about processing information and are deeply offended by how they handled this issue."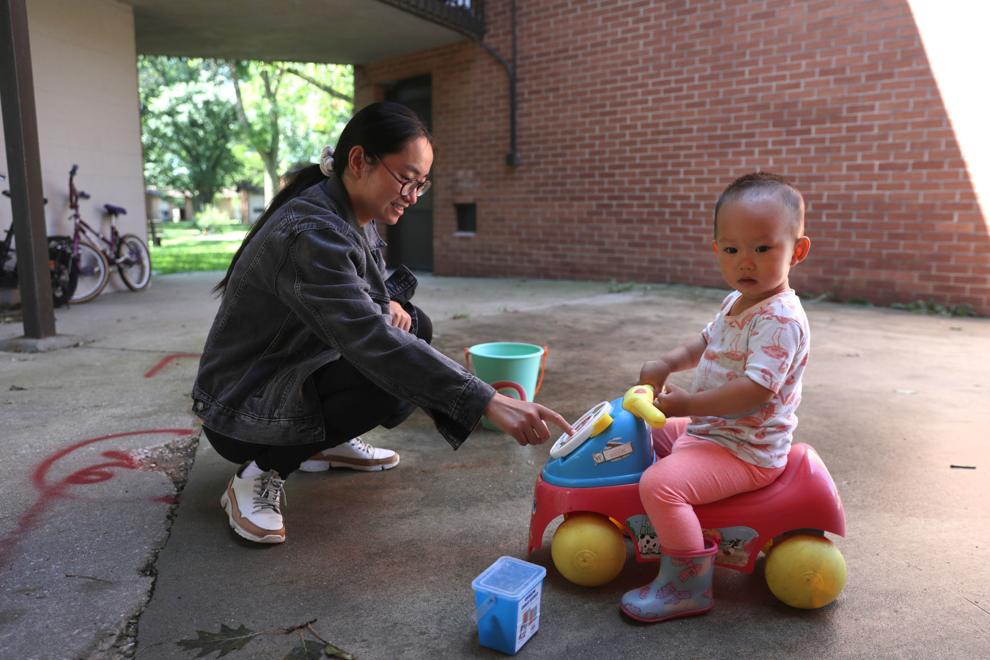 Lack of space
Eagle Heights residents said they were not consulted but merely informed about the decision in an email earlier this month thanking them for their understanding and "shared effort" to "provide a safe and vibrant campus this fall."
"I know that people felt like they wanted to be consulted," University Housing director Jeff Novak said at the town hall. "I'm sorry if you feel that way. We made the best decision for our complete resident population and students here at the University of Wisconsin."
UW-Madison can't rely on the empty dorms and some other spaces it used last year for quarantine and isolation housing this fall, he said. That's because there's a large incoming freshman class and strong interest among returning students to live on campus after many missed out on the experience last year.
There are also fewer hotel rooms to tap, Novak said, adding that some of them have already been booked for Badgers game days.
Altogether, UW-Madison currently has quarantine and isolation space for up to 200 students — about a fifth of the 1,000 spaces available last fall. Health experts feel that amount of space should meet current needs although a University Housing website notes that "backup plans are definitely in the works."
Isolation and quarantine space will only be available to dorm residents this year. UW-Madison last year opened up some of its spaces to students living in fraternity or sorority houses.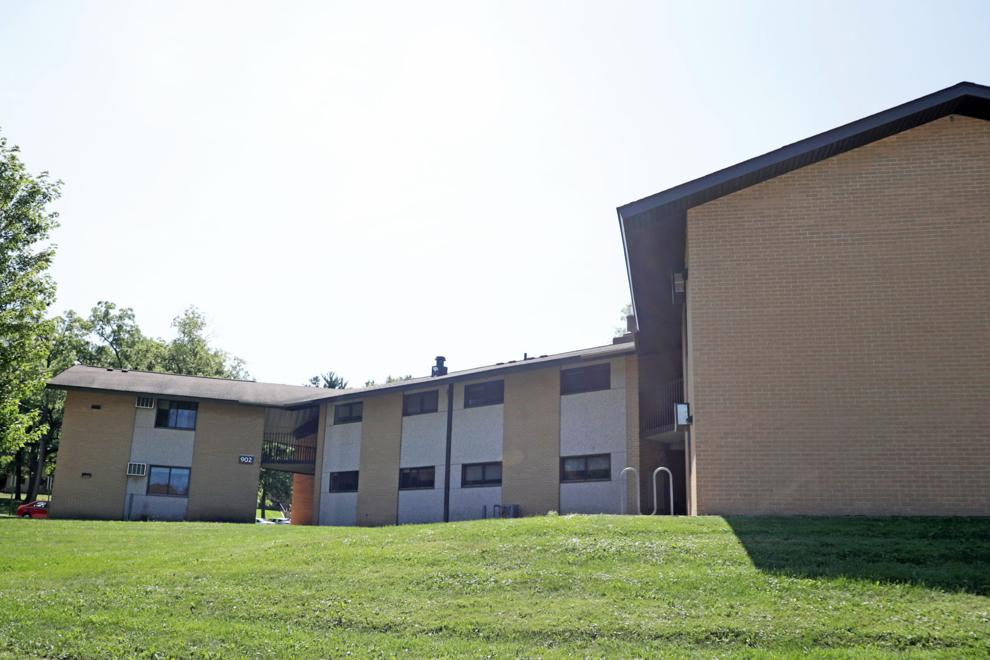 Enforcement mechanisms
The biggest concern for Morgul is whether students will follow the rules and how UW-Madison plans to monitor them.
UW-Madison learned a lot last year about how to provide appropriate security and monitoring to ensure the safety of students in isolation or quarantine, Novak said. Students who violate quarantine and isolation policies may go through the student conduct process and could potentially have their housing contract revoked without a refund.
Housing officials took the same disciplinary approach last fall, revoking several students' contracts. Each of those cases, however, was overturned after students appealed.
Students in quarantine or isolation may go outdoors for a brief break as long as they wear a mask and stay at least 6 feet away from others, Novak said. They can also leave to get tested for COVID-19 or for other medical needs.
But common spaces will be off-limits to them. Staff changed the locks on the laundry rooms so students will not have access. A separate laundry service will be available for them.
A security monitor will be on duty nightly and solely assigned to oversee the university apartments, Novak said. The individual will check in with residents each evening and monitor for compliance with the university's mask mandate. Staff for this position has already been hired.
Chamberlin Rock: Rediscovery and removal
The rediscovery in recent years of a nearly century-old Wisconsin State Journal article that referred to a large boulder found on the UW-Madison campus as a "n-----head rock" led to the removal of the glacial erratic from Observatory Hill on Aug. 6, 2021. Read the State Journal's series of stories about the dispute, and some of the reaction to it, here.