UW-Madison selected College of Letters and Science dean John Karl Scholz to serve as its next provost, a pick that drew scrutiny from some for his handling of a past sexual harassment case.
Scholz, who will be the chief academic officer of the university and the second-ranking deputy under Chancellor Rebecca Blank, said in a campus announcement that he is "grateful and honored" to be selected.
Scholz declined an interview request Friday, instead providing a statement that said: "In every leadership role I have held, my goal has always been to foster an environment where every member of our community feels respected and safe. Sexual harassment is unacceptable. The College and I have responded quickly to and followed the appropriate policies in every case of misconduct that we have learned of."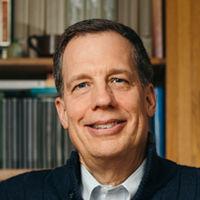 Former graduate student and employee Clare Christoph said she was sexually harassed by a professor in the department and tried reporting the behavior multiple times, beginning as early as 2015, but administrators shut her efforts down.
In response to the university selecting Scholz for the No. 2 position on campus, Christoph said, "Well, we tried, but our voices don't carry nearly as far as donors' do."
Christoph said she sees signs of campus improvement, particularly in the the university's Title IX office, which oversees sexual discrimination complaints. She urged UW-Madison students and staff reporting complaints to accept "no gaslighting or inaction from campus leaders, including their new provost."
Emily Reynolds, who also said she experienced harassment in the department before she transferred to a different office, said she hopes Scholz follows the lead of others on campus who have worked to make the university a safer and more welcoming environment.
In 2017, Scholz acknowledged a failure to provide a safe environment for victims in the department to come forward. At the presentation last week, he defended his handling of all sexual harassment cases as dean.
Scholz succeeds Sarah Mangelsdorf, who will leave in June to become president of the University of Rochester in New York.
You have free articles remaining.
Register for more free articles
Stay logged in to skip the surveys
In a statement provided by a university spokesperson, Mangelsdorf said Scholz has her complete support.
"If I had any doubt about Karl Scholz's commitment to combating sexual misconduct, I would never have approved his reappointment as dean in 2018," the statement said.
Scholz became dean of the College of Letters and Science in 2013 and a review committee reappointed Scholz last year, crediting him for expanding summer term course offerings, finding new sources of money to fund academic programs and securing more endowed faculty positions. He also launched SuccessWorks, an undergraduate career initiative that's gained national attention, according to a campus announcement.
A native of Nebraska, Scholz graduated from Carleton College in Northfield, Minnesota, and earned his doctorate from Stanford University. He joined the UW-Madison Economics Department in 1988 and shares a similar interest in poverty research with Blank.
Scholz's new salary will be $495,000, according to university spokeswoman Meredith McGlone. His current salary is $427,677.
In fiscal year 2018, Scholz earned about $388,000, records show. His new salary is about 14%, or $62,000, more than what Mangelsdorf made in the last fiscal year.
The cost of the national search was not available Friday because the university has not received an invoice from the search firm, according to officials.
Scholz will assume the position Aug. 5.
James Henderson, who previously worked as vice president for academic and student affairs for the University of Wisconsin System, will serve as interim provost for two months.
Scholz lives in Madison with his wife, Melissa. They have three daughters.