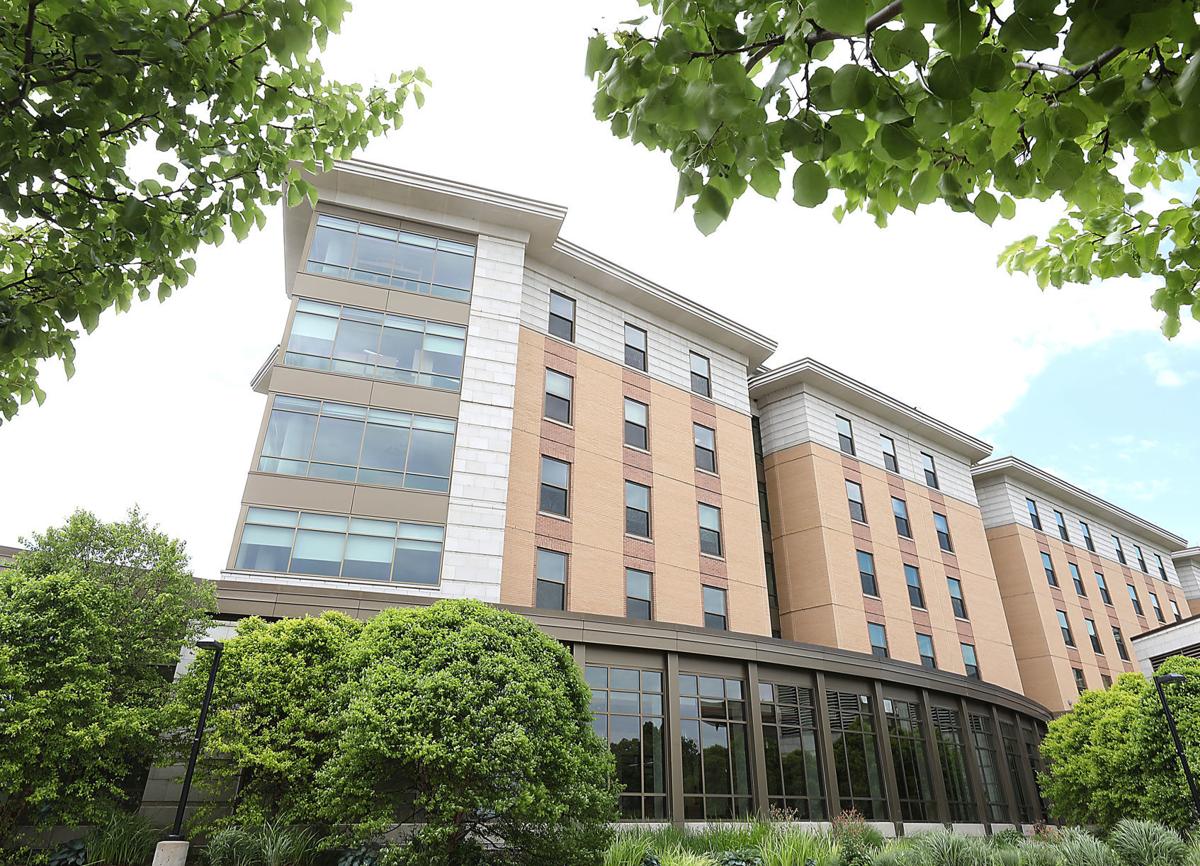 UW-Madison will open one of its residence halls as temporary housing for medical workers serving on the front lines of the COVID-19 pandemic.
The university worked through the weekend to ready Dejope Residence Hall for UW Health and UnityPoint Health-Meriter employees "who basically want a place to crash without going home," Chancellor Rebecca Blank said at a faculty committee meeting Monday.
Dejope Hall is among the dorms located in the Lakeshore neighborhood near the UW Hospital complex. It will open to health care workers Tuesday night.
"We are incredibly grateful to have a partner like the university in this COVID-19 response and appreciate their hard work in preparing these sites," Liz Douglas, vice president of facilities and support services at UW Health, said in a statement through a spokeswoman.
Madison's health care community is preparing for an expected surge in COVID-19 patients — similar to what some U.S. cities are experiencing — that could strain hospital resources and sicken workers.
Some doctors and nurses fear they will become infected from the patients they care for and then unknowingly bring the virus home to their families. One Madison doctor, for example, said he changes his clothes before leaving the hospital and sleeps in the basement to protect his wife and three young children.
The opening of Dejope to health care workers comes a few weeks after the majority of UW-Madison's nearly 7,800 students living in dorms this school year permanently moved out.
"By clearing out our buildings quickly after spring break and consolidating the remaining residents, we put ourselves in a position to help," University Housing director Jeff Novak said Tuesday.
About 550 students remain in the dorms because of circumstances that prevent them from returning home, such as a lack of internet access to complete their coursework or because they are international students.
Any students who remain on campus that were previously living in Dejope have been moved to a different hall, university spokeswoman Meredith McGlone said.
UW-Madison may also open another residence hall as an isolation facility for medical personnel. The university already opened one of its conference centers last week as a voluntary isolation facility for members of the public with mild COVID-19 symptoms. The intent is to free up capacity at hospitals for people with more serious symptoms.