Michael Leckrone, UW-Madison's flamboyant and irrepressible Marching Band director, will step down at the end of the 2018-19 academic year, which also marks his 50th year leading the band, the university announced Saturday.
Leckrone, 82, said he made the decision weeks ago but wanted to let band members know first before sharing it publicly.
"I wanted to go before someone told me to," Leckrone said. "No, really it was going to happen sooner or later, and I didn't want to stay on too long."
Leckrone started as the band's director in 1969, becoming known for extravagant antics, including riding an elephant and a camel onto the field (on separate occasions, of course).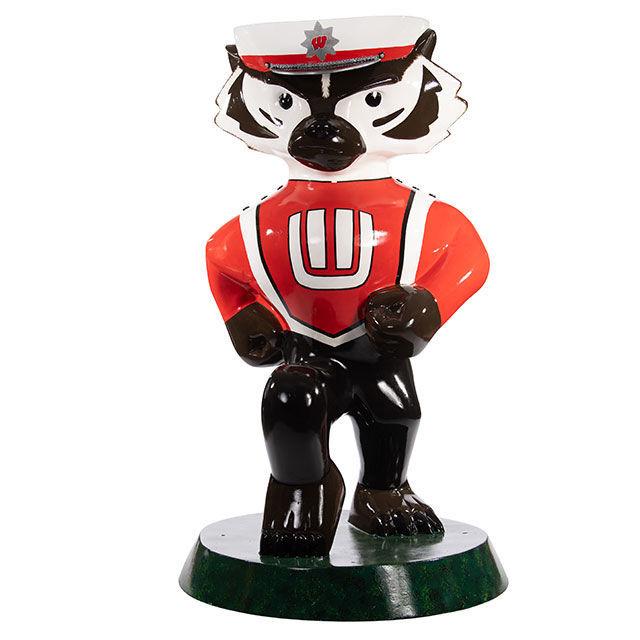 The marching band's signature stop-at-the-top step — a "Bucky on Parade" statue is even molded in just that position — was created by Leckrone. To invoke a sense of energy, he had band members hesitate when their knees were in the highest point of their step and he had them point their toes at a 45 degree angle, like dancers.
In contrast to the demanded perfection of the marching band on the field, Leckrone also introduced the "Fifth Quarter," a rowdy party where Leckrone unleashes the band members onto the field after a football game is over to continue playing favorites from the university songbook and pop music charts.
At concerts off the field, the enthusiastic conductor stood out even more, donning sequined and sparkling jackets at the UW Varsity Band Spring Concerts.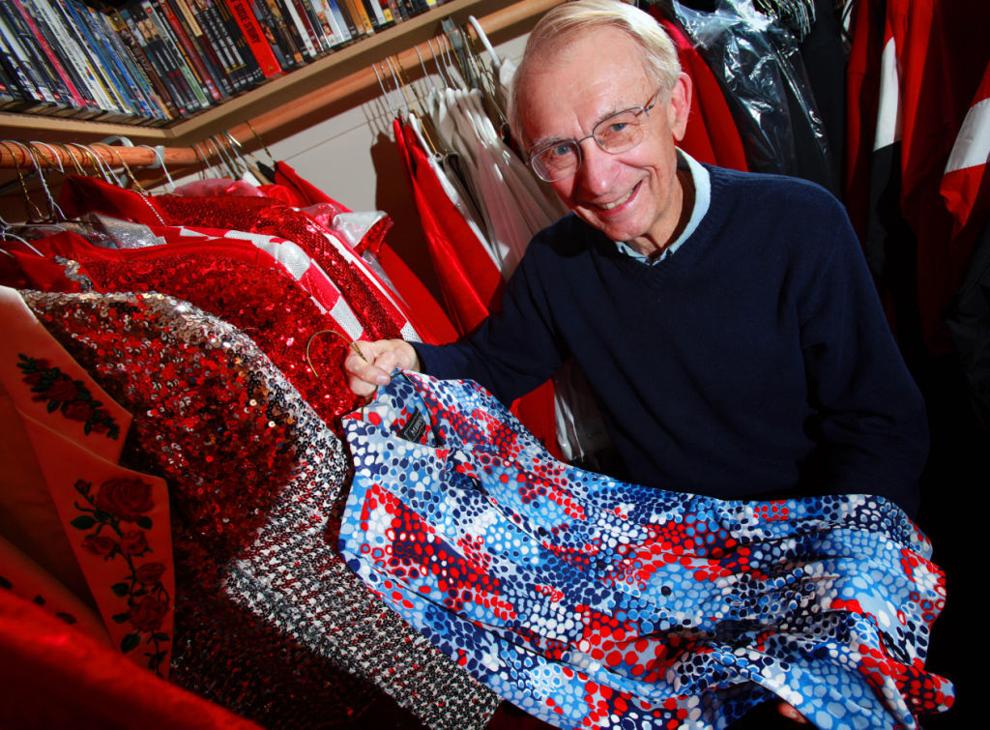 Leckrone took the helm of the marching band only 51 years after Camp Randall Stadium was opened, university spokeswoman Meredith McGlone said, making him the second-longest serving figure at the stadium. Bucky Badger has been on the field as the official mascot about 20 years longer.
"Mike's record of service is enviable," said Susan Cook, director of the Mead Witter School of Music. "He has given tirelessly to the School of Music's athletic band program and to the university at large."
Alumnus Jay Gilbert, son of Dale Gilbert, who hired Leckrone when he was director of the School of Music, remembers walking back to the Mosse Humanities Building following games in the 1970s and stopping to perform for sick children.
"On the way, Mike would stop the band outside of the children's ward of the University hospital, which was in the center of campus at the time, where we would play a few tunes for the children," Gilbert said. "We knew it was meaningful for him, and it became meaningful for us."
Gilbert is now chair of Doane University's music department in Nebraska.
"For those of us who have followed in his footsteps as band directors and know him well, we are awed by his incredible musical gifts," he said.
Although he's stepping down as band director, Leckrone will remain on the faculty as a professor in the School of Music.
[Editor's note: This story has been updated to reflect a correction. An earlier version mischaracterized Leckrone's plans. He will step down as director of the UW Marching Band, but he plans to continue sering as a professor in the School of Music.]