Steve Ackerman's job overseeing UW-Madison's behemoth research enterprise officially began March 9.
Two days later, his job description changed dramatically when the university announced unprecedented measures it would take to reduce the spread of COVID-19. Instead of finding ways to expand research on campus, Ackerman was now tasked with ramping down most research labs and helping scientists continue their research remotely.
Research deemed "essential" — for example, work relating to COVID-19, therapeutic studies of human subjects involving drugs, or projects where pausing would lead to a loss of long-running data — continued. But for about 80% of the roughly 10,000 individuals involved in research on campus, scientists found themselves sidelined from their own laboratories for several months.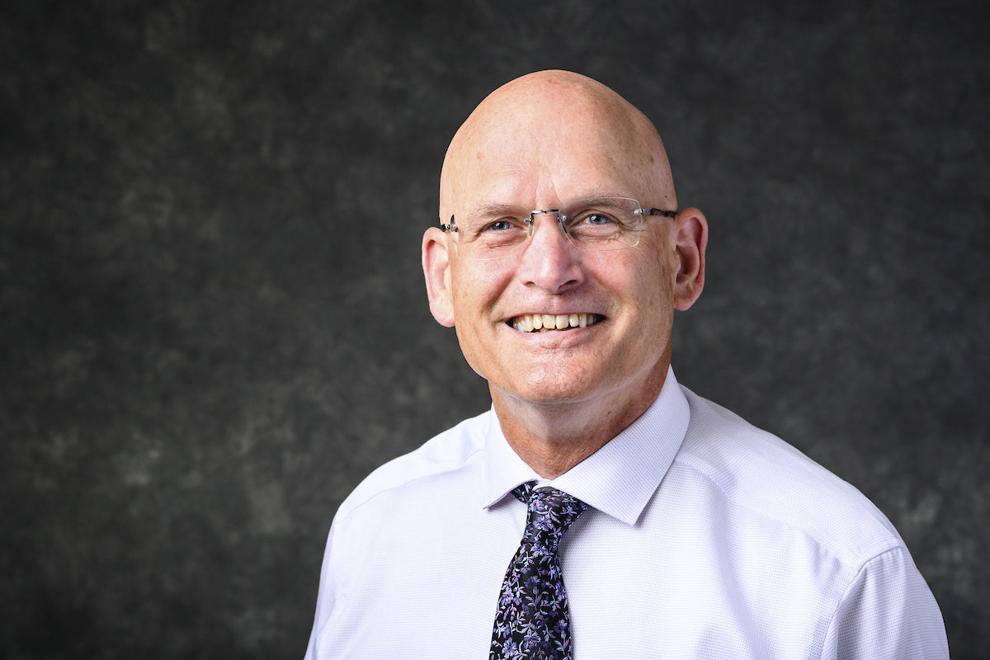 Researchers abruptly relegated to their home offices or living rooms still had plenty of work to do: papers to write, grant proposals to submit, data to analyze, reports to produce.
"There was not a research shutdown," Ackerman said in an interview. "There was a shift in where the research occurred. ... But now, after doing that for about three months, we're getting to that point where ... some people have to get back on campus in order to move forward their research objectives."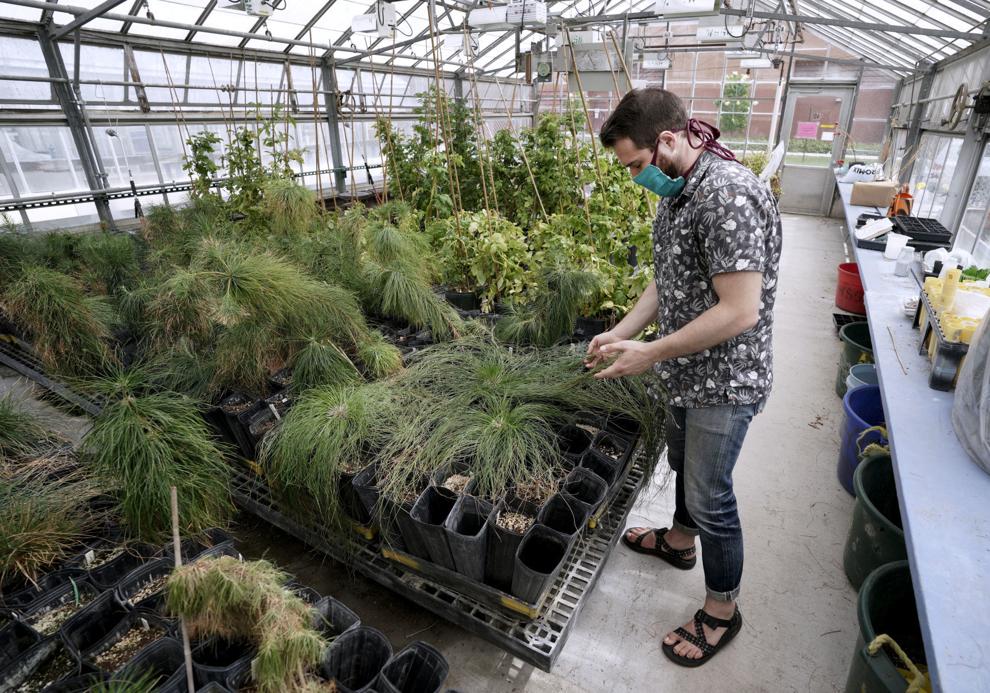 UW-Madison began opening up some labs in June, adding about 2,000 researchers on top of the roughly 2,000 who worked through the pandemic. The university moved Thursday into its "second phase" of rebooting research, which lifts a few more restrictions including the ban on undergraduate students working in labs.
But it's not back to business as usual. Labs have density restrictions limiting the number of people working at any given time. Masks are a must. Travel is restricted through at least mid-August, stalling some projects and public outreach.
All of those limitations — which scientists acknowledge are absolutely necessary for the health and safety of the community — will undoubtedly trickle down and delay the trajectory of some careers and perhaps even the pace of some discoveries.
"It has enormous implications on the training of the next generation of researchers," electrical and computer engineering professor Mikhail Kats said. "Somebody who has a lot of experience, like a senior Ph.D. student, will work with someone junior at a lab bench for weeks. One person learns from the next the tricks of the trade. None of that is happening."
A 'mixed bag'
The degree of disruption varies among academic fields and individual researchers.
Nearly a dozen students work in Kats' research group, most of whom remained productive and relatively on track through the spring by finishing up work previously completed in the lab.
"But obviously, that can't go on forever," he said.
Most of the lab's new experimental work was put on hold until June when some additional labs opened back up. Now in phase two, up to four people can work in the 900-square-foot lab at any time, though Kats said he plans to continue capping the space to two people at a time as an additional precaution.
The space limitations are not a huge restriction for Kats' group, where usually only three individuals were in the lab together before COVID-19, but he said it can pose a problem for other groups.
Those who will bear the biggest brunt of the research slowdown, Kats said, are first-year graduate students and early-career faculty who barely had a chance to dive in before labs shuttered.
"It is difficult to make research progress over the pandemic if you don't have some 'inertia' already," he said.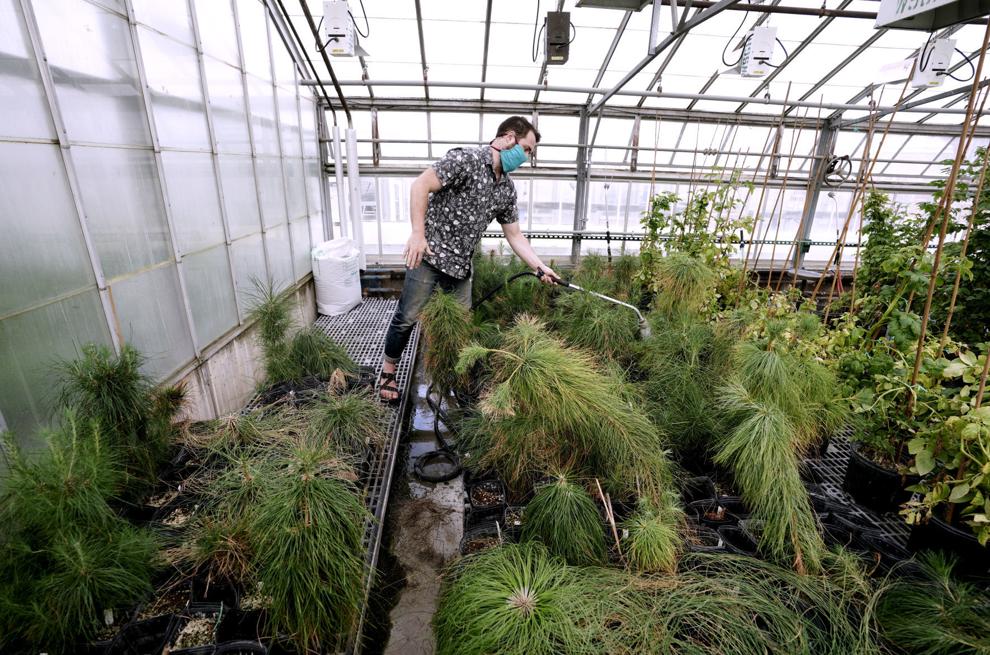 Botany professor Kate McCulloh also saw the last few months as a "mixed bag" for her students.
One of her post-doctoral fellows with funding to travel to South Africa for his project is stuck in Madison for the summer, while another has been able to forge ahead on field work in Kansas. A graduate student with a project that includes field work in Mexico postponed the trip until 2021, but another was far enough along in her research that she spent the pandemic writing papers.
Undergraduate seniors completing their theses finished their year-long projects this spring. But McCulloh fears this year's incoming class of seniors may be delayed in getting their own projects up and running this summer.
For students just starting out in their studies and unfamiliar with some research procedures, McCulloh has held FaceTime video calls to walk them though proper techniques while also limiting the number of people working in the lab.
As for McCulloh's own work studying how plants respond to drought and other extreme temperatures, she said she has mostly been able to continue her research remotely.
"These are questions we really need answers to," she said. "Climate change is unfortunately not pausing because of COVID-19."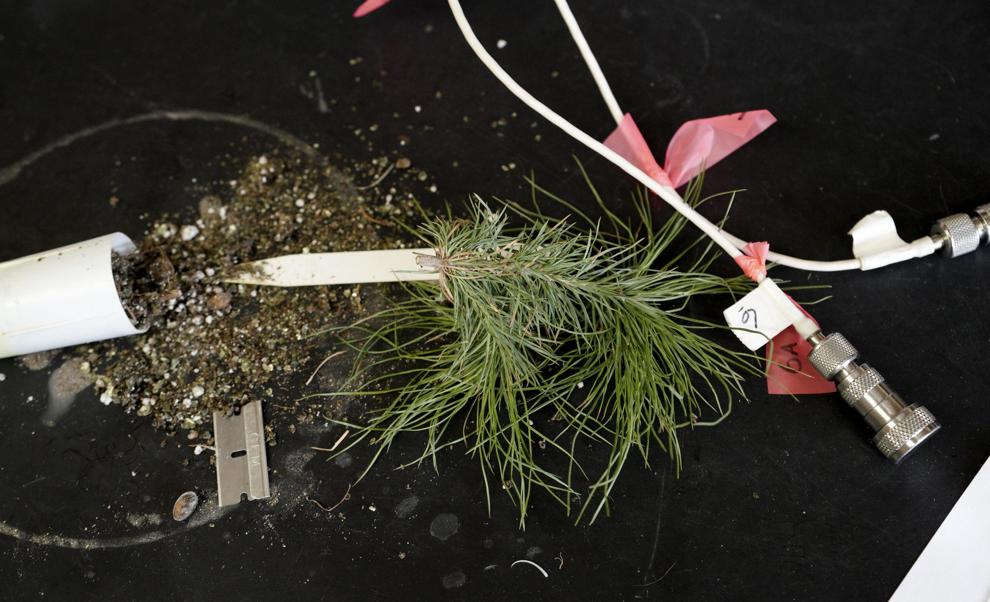 As the mother of two children, the lack of child care has been her biggest challenge, taking time away from the big-picture thinking research requires. It's a concern she said she has heard from other researchers, especially women, who feel like they now work in 10-minute increments.
"Finding the time to think creatively has been difficult," she said.
Multiple studies found women are registering for fewer research projects and submitting fewer papers than before the pandemic, according to the Nature science journal. But because research timelines extend longer than the lockdowns have lasted so far, the long-term implications for women's careers is unclear at this point.
Cancer research
Even labs that stayed open through the spring faced some setbacks.
Researchers Jackie Hank and Amy Erbe Gurel work in a cancer research lab on campus that is part of a large, collaborative federal grant shared among several universities. Some of the other institutions involved halted their portions of the project over the spring.
So the two breathed a sigh of relief after learning UW-Madison designated them as "essential workers." Hank's research supports clinical trials of human patients with malignant melanoma and neuroblastoma. Erbe Gurel studies how mice respond to different combinations of cancer treatment.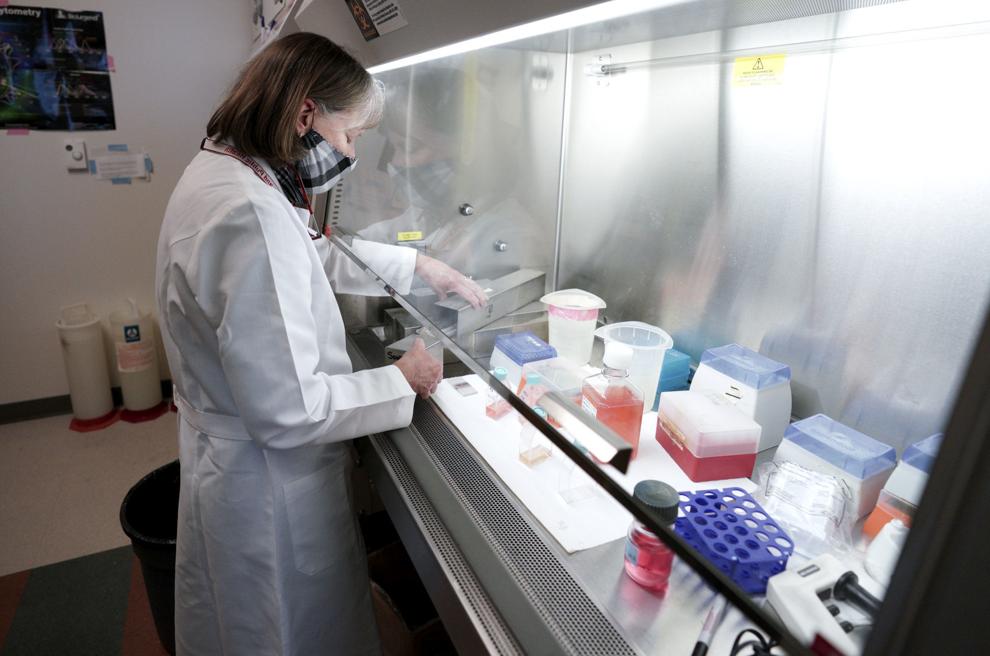 Trials that had already started by mid-March could go on with social distancing protocols in place. New experiments, however, were on pause until a few weeks ago.
The 10 to 15 undergraduates who worked in Hank and Erbe Gurel's lab found themselves shut out of the Wisconsin Institutes for Medical Research building until this month. Some students stayed on to remotely assist researchers, calling in to collect data. An intern coordinated a seminar series to keep the undergrads engaged.
Reduced time in the lab led them to prioritize which experiments to pursue. For example, Erbe Gurel said she normally had six to seven studies simultaneously running. She had two studies operating in mid-June.
"(COVID-19) has postponed us in some ways," she said. "We've been able to proceed in others and we hope it doesn't delay our findings too much."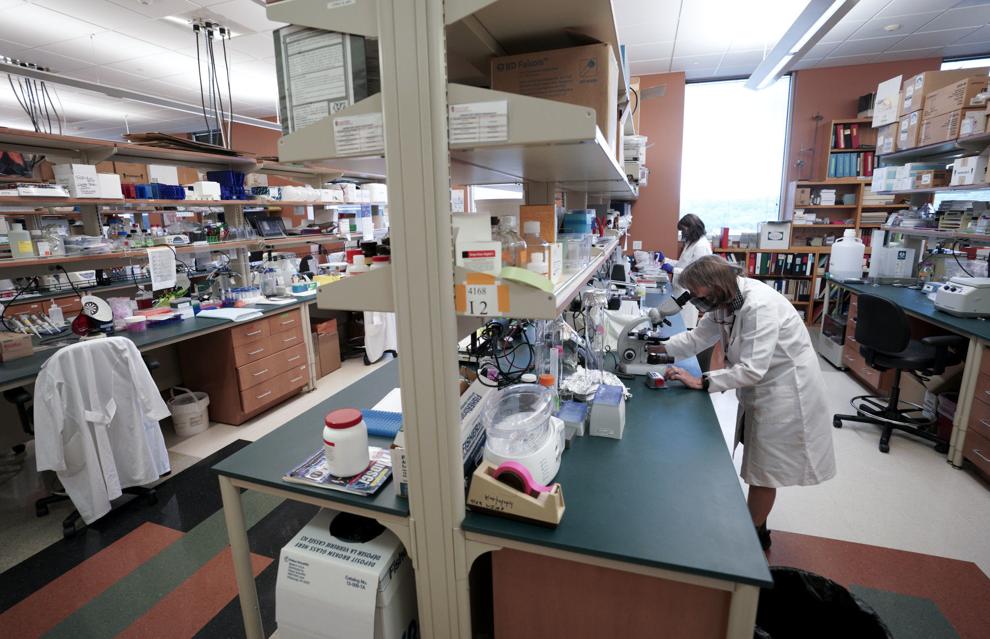 Cautiously looking ahead
While the coronavirus created challenges for many in the UW-Madison research community, it's also presented the university with an opportunity to showcase itself as a relevant problem solver.
"People are finding ways to increase their research activity and at the same time carrying out the Wisconsin Idea," Ackerman said. "How can our research help this particular societal problem?"
Research is bringing in some additional money at a time when many other aspects of UW-Madisons operations are financially strained. Federal agencies funded 55 new grants for COVID-19-related work at UW-Madison that has brought $21 million collectively to campus.
There's concern among some scientists, however, about the future of federal funding as lab limitations continue.
Agencies fund individual projects and the salaries of researchers assigned to complete them for a set period of time. Since the coronavirus closed labs across the country, many federal agencies have granted no-cost extensions. Those essentially buy the researcher or research group more time to complete the project but don't always supply more money to pay the scientists' salaries for the duration of the extension.
Ackerman recognizes the problems all of those complications may pose come fall, adding that it may even delay some students' graduations. He said the office is working on a plan but details aren't yet available.