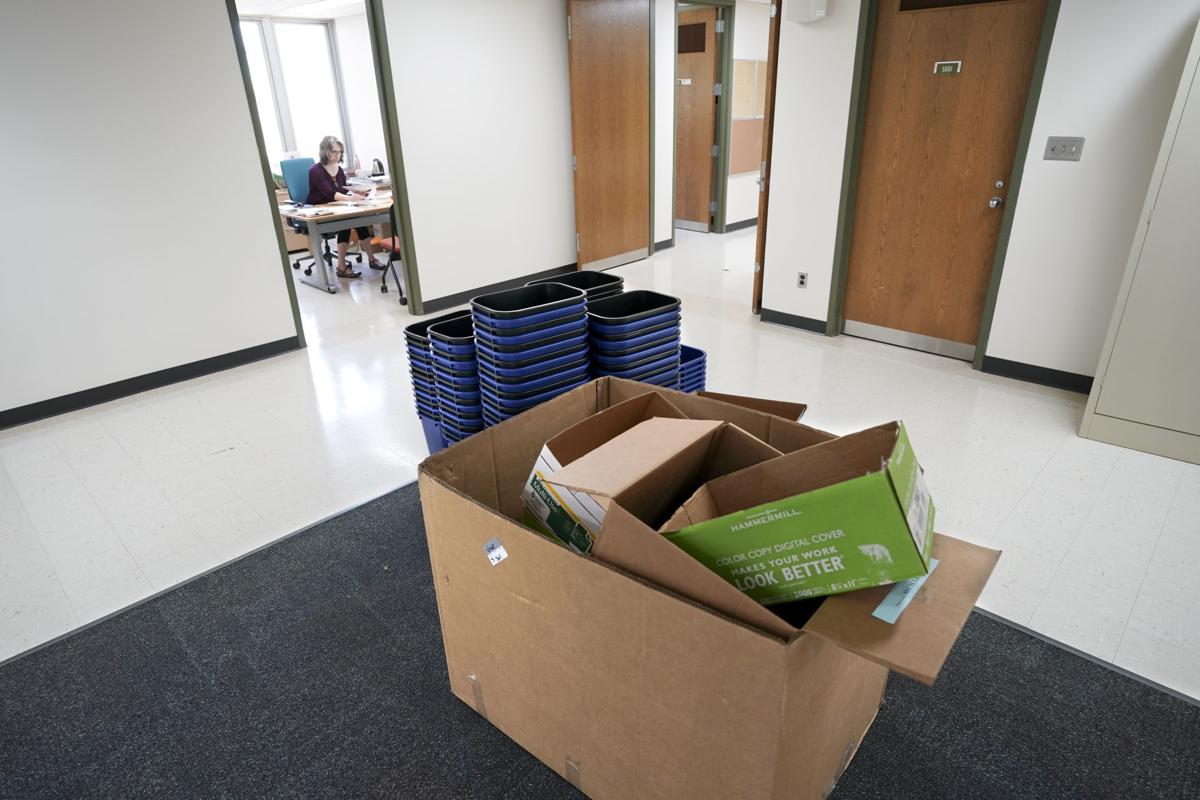 The fifth floor of Vilas Hall on UW-Madison's campus has been missing its lifeblood for more than three months after flooding and burst pipes in early February displaced its core tenants.
Signs of life returned for the School of Journalism and Mass Communication this week with faculty and staff moving back into offices they vacated toward the start of the spring semester.
"This floor was completely empty," school director Hemant Shah said. "Every room on this floor was unusable."
The culprit: a polar vortex in late January that plunged local temperatures to 26 below zero followed by a rapid warming just days later. Burst water pipes and other flooding-related problems during that time damaged 28 UW-Madison buildings. Vilas Hall and the Chemistry Building were hardest hit.
A cost estimate of damage was unavailable Wednesday, university spokeswoman Meredith McGlone said.
Vilas' fifth floor still looks like a newly rented apartment awaiting a few more shipments of furniture. Some office doors had water-stained business cards taped to their fronts. The walls sport a fresh coat of paint and new carpeting has replaced the old.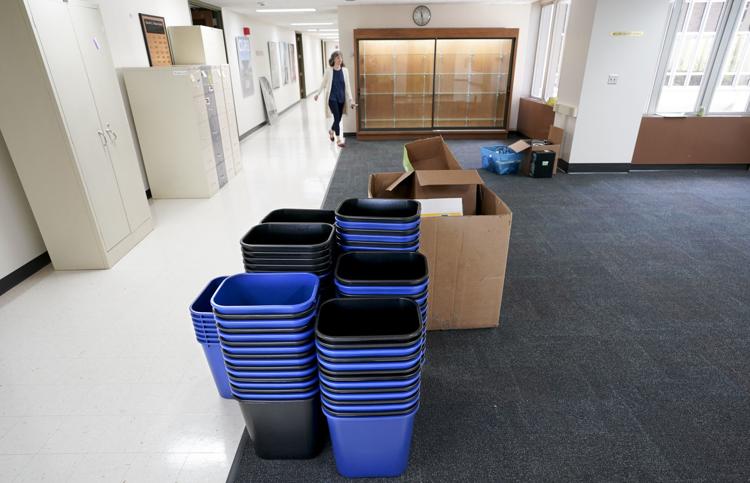 On the morning of Feb. 3, a Sunday, Shah received a text message from an office support staff member: Do you know about the flooding at Vilas?
Shah drove to campus, climbed up the stairs to the fifth floor and stepped into ankle-deep water. In his office, soaked ceiling tiles had fallen onto his desk, which was a total loss and is being re-ordered.
"My office was relatively undamaged," he said.
Others weren't as lucky. One individual in the department lost a couple hundred books. Some had water fall on top of their research.
Insurance adjusters milled about the floor in the next few days, documenting items that were total losses. About 90% of desk chairs were included in that category, Shah said. Movers took salvageable items to a warehouse, and the items were returned this week.
Krista Eastman, an administrator with the Center for Journalism Ethics, said it was alarming to see several dumpsters full of books in an academic building.
You have free articles remaining.
Shah sent an email to department faculty that Sunday morning.
"The flooding is bad enough that Vilas Hall will be closed Monday and Tuesday," he wrote.
His floor, the fifth, would end up shuttered for about 15 weeks — almost the entire semester.
The hopeful tone in Shah's email led faculty members to present him in April with a "Noah's Ark Optimism Award," which includes the email and a photo depicting debris strewn across the floor.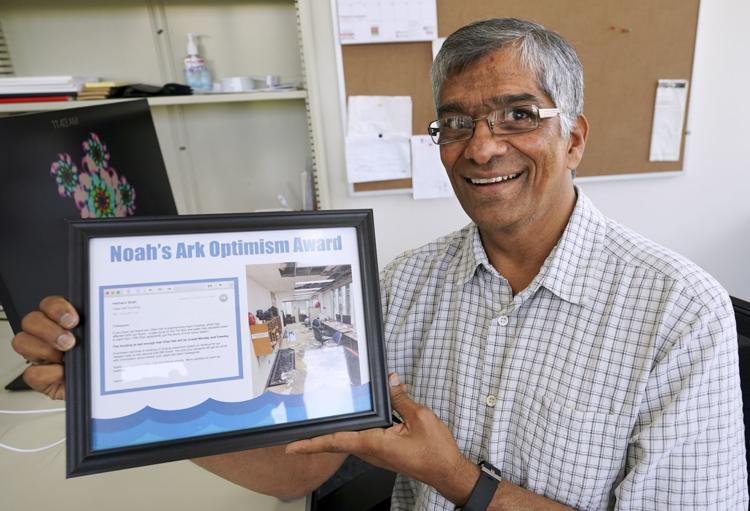 'This was long-term'
"I don't think any of us initially had any idea we'd be gone for so long," Shah said. "But it became clear in the next couple weeks that this was long-term."
Within 48 hours of the flooding, the school re-established its front office on Vilas' second floor. The registrar's office moved classes elsewhere on campus for about two weeks.
Employees from the Wisconsin School of Business, physics department and mechanical engineering department were among those who reached out to offer temporary work space.
"It was a journalism and mass communication diaspora," Shah said.
About 90 faculty, staff and graduate students moved out of Vilas Hall.
Pitching in
Shah credited the campus for its outpouring of support, the facilities staff for its speediness, the College of Letters and Science leadership for its assistance and those in his department for their patience throughout the months-long process.
The return to offices in the Chemistry Building was more gradual than at Vilas, with some moving back a few weeks after the flooding and others in four to six weeks, according to department chairwoman Judith Burstyn. Two faculty members and about 10 graduate students were displaced for several months, including one research group that is still working in temporary space.