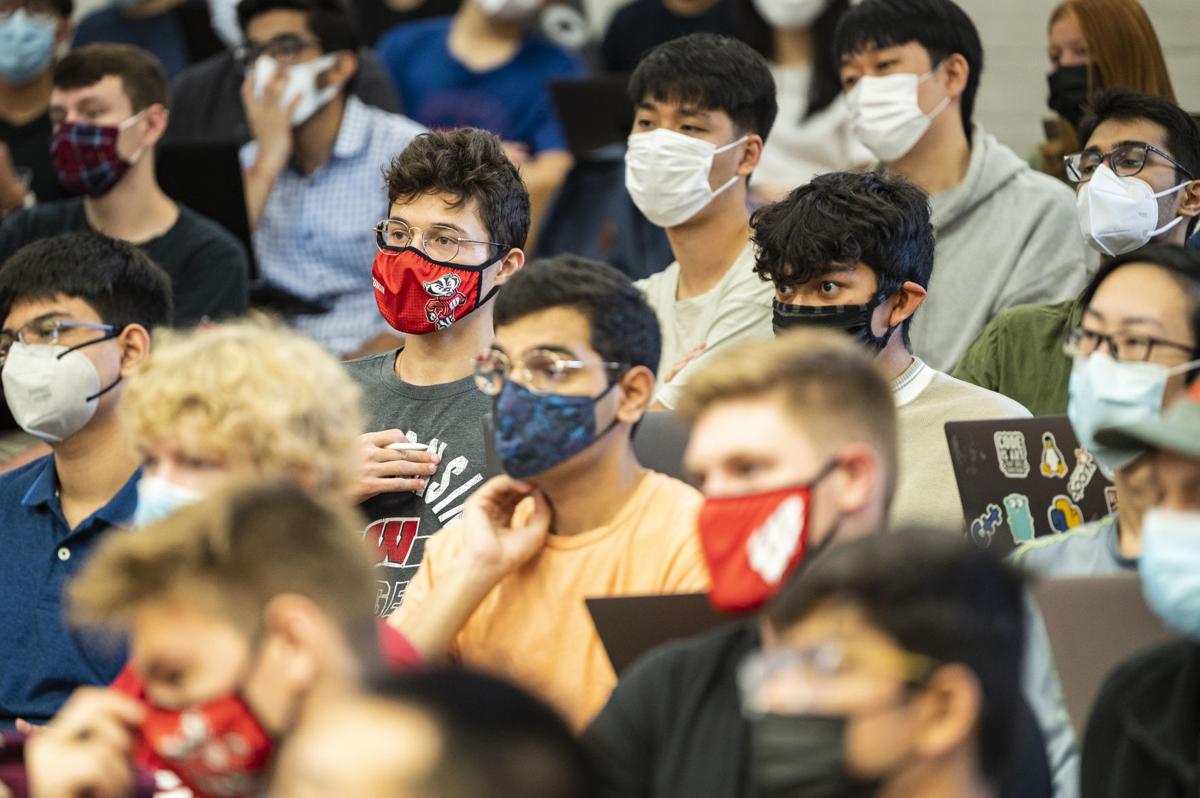 UW-Madison has extended its mask mandate to Jan. 15, citing holiday travel and increasing COVID-19 cases and hospitalizations in other parts of the state, the university said.
The mask policy will be reviewed again in January pending public health rules at that time and the spread of the virus in the state, UW said in a statement. The mandate was originally set to end on Nov. 26. Students and campus staff currently have a 95% vaccination rate.
"As we head into the colder months in Wisconsin, our campus community is better protected from COVID-19 than it was a year ago," the university said. "It is important that we continue to take precautions to keep COVID-19 case numbers low and our community healthy." 
With holiday travels coming up, UW urged students and staff to get vaccinated if they haven't as well as isolating and getting tested if they become sick or come into contact with someone who has COVID-19. 
Last week, the university required staff to get vaccinated against COVID, complying with a mandate for federal contractors signed by President Joe Biden in September. 
Despite a gradual decline last month, positive tests for the virus and hospitalizations are shooting back up, hitting levels not seen since last January. 3,500 people tested positive for the virus on Wednesday, according to the Department of Health Services.