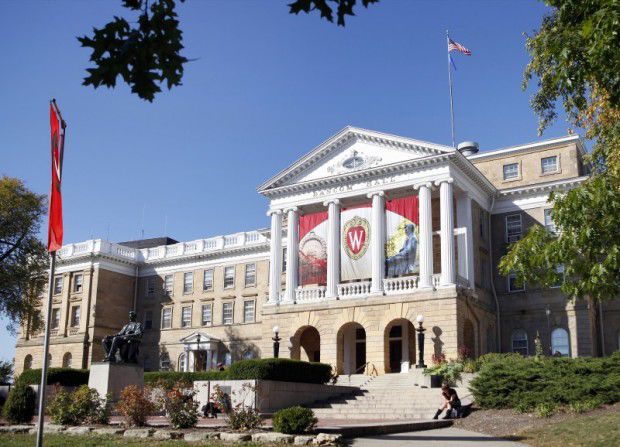 The dean of UW-Madison's College of Letters and Science is one of three finalists for provost, but his handling of a sexual harassment case may create an obstacle to his hire for the No. 2 job at the university.
Two women questioned dean John Karl Scholz at his finalist presentation Tuesday afternoon about how he responded to complaints regarding Harvey Jacobs, a former UW-Madison professor whom students and staff accused of inappropriately touching, staring and commenting as part of a pattern going back years.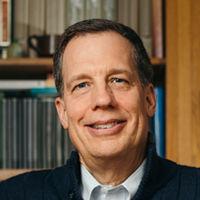 The position of provost requires "experience in dealing with grievances, complaints and crises," according to the job description.
A faculty review committee report on the department noted: "At all levels, there is awareness of and discomfort about the legacy of sexism ... (apparently this is an issue that has been brought to the Dean's office)."
Confronted by the professor's accusers Tuesday, Scholz said that he uses every tool available as dean to address these problems, including gathering information, writing letters that outline behavioral expectations and imposing sanctions of increasing severity.
"And in every case that I've encountered as dean, we have acted promptly, consulting with other campus officials about appropriate remedies," he told the small crowd gathered in Gordon Commons. "Having said that, it's not enough. ... The challenge is every administrator operates in an environment constrained by policies and procedures, by legal requirements, by HR norms and by precedent."
Scholz has spent almost all of his career at UW-Madison. He became dean of the college in 2013.
You have free articles remaining.
Former graduate student and employee Clare Christoph says she was sexually harassed by Jacobs and tried reporting the behavior multiple times beginning as early as 2015, but was met with skepticism from the department's head and warnings from the university's legal department that she would be on her own if she were sued by the professor for defamation.
Christoph asked Scholz on Tuesday about a 2017 email exchange the dean had with Jacobs in which the professor thanked Scholz for earlier characterizing Jacobs' situation as having a "Kafkaesque" quality.
Scholz later told an investigator that he made the Kafkaesque comment, but as a way to explain these sorts of problems are among the most difficult a dean faces.
"What actions are appropriate absent a formal complaint? Without due process it is possible that (unverified) complaints can lead to a Kafkaesque situation," Scholz told the investigator, according to a footnote in the report.
Victims have two options to report sexual harassment at UW-Madison. The first, a formal grievance process, requires a named, on-record report that can lead to discipline as severe as termination. The second avenue, and the one Jacobs' complainants chose, is an "informal resolution" process that allows for anonymous complaints but cannot result in discipline.
Scholz declined to address specifics of the case on Tuesday, as well as a follow-up question by Christoph on where he received his information about the Department of Urban and Regional Planning and whether he reached out to any of the women making allegations.
"No support was ever extended to victims — only complete silence," Christoph said after the presentation. "The people of the UW need and deserve better than this. It's appalling."
Emily Reynolds, another women who questioned Scholz, says she experienced and witnessed daily instances of harassment in the department when she worked there. She moved to a different campus office in 2016.
"I am concerned that the way Dean Scholz handled sexual harassment in that department shows that he is not adequately prepared or equipped to thoroughly, carefully and thoughtfully deal with major problems like sexism and bullying, even though being a watchdog for these issues is part of what the provost does," she said.
Scholz thanked the women during the presentation for their questions and for their courage in coming forward. He tried to talk to them afterward but they declined, saying he had years before the presentation to do so.
He later declined to talk to a reporter at the event.
The other two finalists for provost are Gretchen Ritter, a government professor at Cornell University, and Rachel Croson, dean of the College of Social Science at Michigan State University.