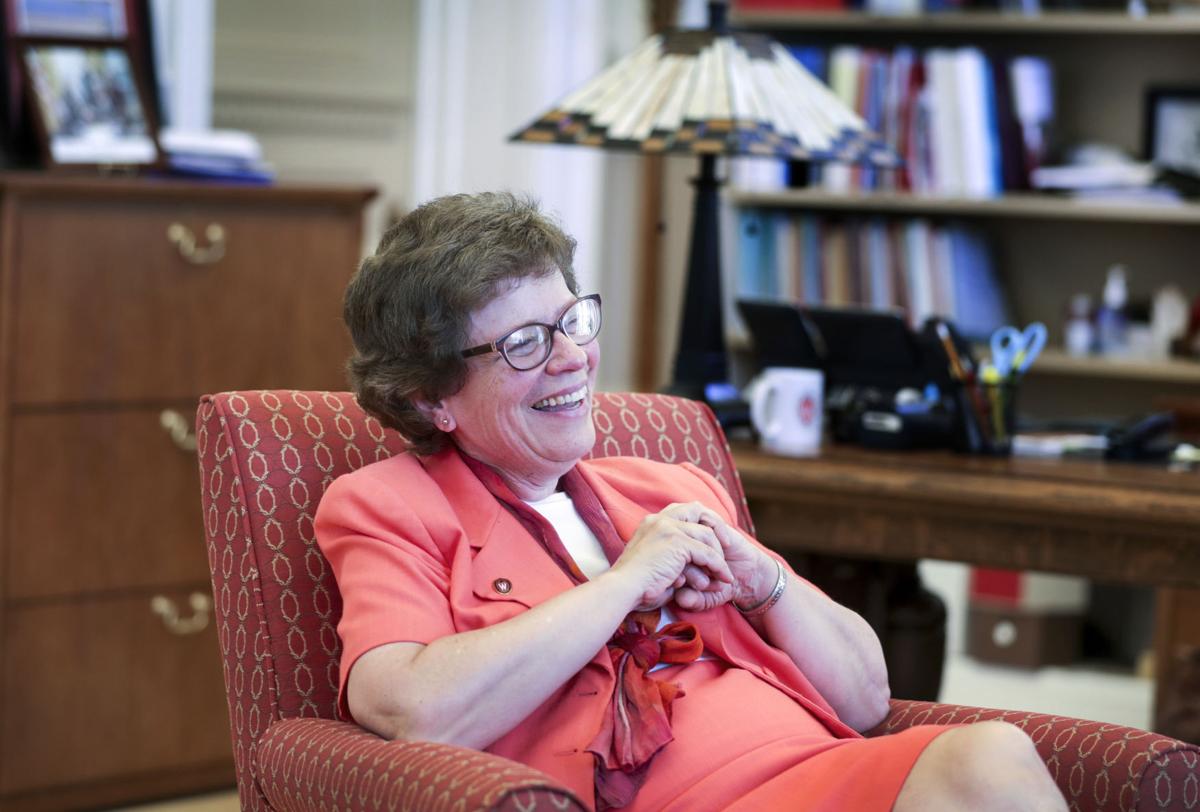 After nearly a decade at the helm of UW-Madison, leading the university through budget cuts, political battles and a pandemic, Chancellor Rebecca Blank is leaving at the end of the school year to become the first female president of Northwestern University.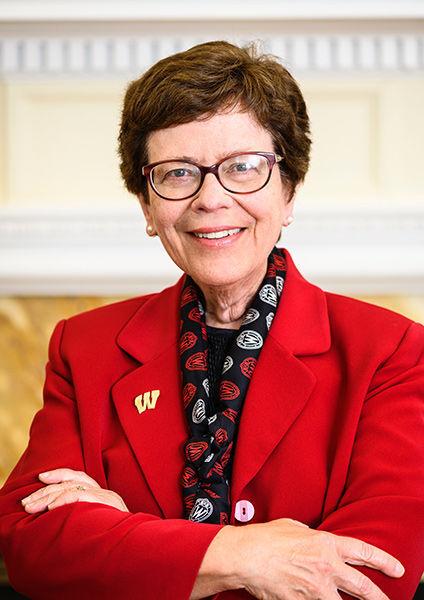 "Leading UW–Madison and serving the people of Wisconsin has been an honor and a privilege," Blank said in a Monday statement announcing her departure. "Now it's time to let someone else step into leadership."
Blank, 66, has deep ties to Northwestern and the Chicago area, serving as a faculty member in the university's economics department from 1989 to 1999 and directing the Joint Center for Poverty Research. She was married in Chicago and her daughter attended Northwestern as a student.
Blank, now serving in her ninth school year, took over as chancellor in 2013, the same year an in-state undergraduate resident tuition freeze began. She will leave Madison with the freeze lifted, though the UW Board of Regents opted not to raise tuition this school year, reflecting the strained financial landscape under which she has led.
Under former Republican Gov. Scott Walker's leadership, lawmakers cut hundreds of millions in state money from the University of Wisconsin System and approved legislation shifting power away from faculty and toward the Regents, which was controlled by Walker appointees for most of Blank's tenure.
Blank said the hardest stretch of time for her came not during the COVID-19 pandemic but in 2015, when Republicans stripped tenure protections from state law in a move that surprised many. The Regents wrote strong tenure protections into their own policies, but damage was already done in Blank's view. More than 10% of faculty received outside offers the following year.
"It was more (of) an existential threat to this university and its quality of functioning than the pandemic was," she said in a Monday call with reporters. "The pandemic was a big threat and took a lot more time to navigate ... but we will get through that and I think we all knew we'd get through that. The tenure debate was a little bit harder and more fundamental."
In Blank's chapter of a 2018 book titled "Leading Colleges and Universities: Lessons From Higher Education Leaders," she let on about the difficulty of her job, describing it as a near "constant state of crisis."
UW-Madison history professor David McDonald, who led the search committee that led to Blank's hire, said she has been "a powerful advocate for a university that has been under siege for quite a while." He credited the chancellor for gaining the ability to enroll more out-of-state students, which has helped offset the nine-year tuition freeze, and respecting faculty members on a wide range of concerns.
Among Blank's proudest accomplishments are the launch of Bucky's Tuition Promise and Badger Promise, full-tuition scholarship programs that have helped more than 4,000 Wisconsin students whose families earn less than $60,000 annually.
Blank also takes pride in UW-Madison's financial position.
"This university was in some real financial trouble when I arrived and I've worked very hard to put it on a stable financial grounding by saying, 'Look, if we just wait for the state (funding) to come back, we're just going to keep going downhill,' because state funding is not increasing and hasn't increased in the eight years I've been here," she said.
'Solid footing'
Students of color have long before Blank's arrival said they feel unwelcome on campus. The chancellor made efforts to create a more welcoming environment by hiring more faculty of color, mandating a cultural competency program and raising $50 million for diversity initiatives.
Student activists, however, have sometimes questioned whether those actions are enough to move the needle at a predominantly white institution. Others have criticized some of the chancellor's steps, like removing a boulder that was decades ago referred to with a racially charged word, as insignificant symbolism.
Blank's successor will inherit challenges related to diversity that "continue to be very real," she said. She also lamented being unable to secure for UW-Madison the ability to borrow money, something nearly every other university can do.
Overall, though, Blank feels she will leave UW-Madison in a much stronger place than when she started.
"She's done so well under unbelievable constraints," UW-Madison professor Tim Smeeding said. "She leaves us on really solid footing."
Smeeding, who met Blank at an academic conference in 1983 because of their shared research interest in poverty economics, has been a colleague and friend of Blank's for nearly four decades.
Leading a private research university like Northwestern will come with some advantages. Negotiating with Wisconsin's Republican-controlled Legislature was among the most draining aspects of her job, Smeeding said. In Evanston, she will report directly to the Board of Trustees and can be more proactive with her agenda.
Nine-year tenure
What stands out most to Smeeding is just how long Blank has lasted despite the challenging circumstances.
Rebecca Blank's exit as UW-Madison chancellor will come a year after she installed a new athletic director during a time of major change in college sports.
Blank's time as chancellor is the longest since Irving Shain, who served for nearly a decade until his retirement in 1986, according to the university. She has the second-longest tenure of any current Big Ten public institution president or chancellor.
Record-high graduation rates that place the university among the top 10 of public universities;
Recently concluding a $4 billion fundraising campaign, the most successful in UW-Madison history;
Establishing 255 new endowed faculty positions, an increase of 300%;
Reducing the graduation gap between white undergraduate students and students of color nearly in half over the last 10 years;
Enrolling the most recent freshman class that includes just over a quarter of students identifying as people of color, an all-time high; and,
Achieving a 93% COVID-19 vaccination rate on campus this fall without a mandate.
Next search
The University of Wisconsin System is already in the midst of searching for its next president. The Regents expect to identify interim System President Tommy Thompson's successor sometime this winter.
It was not clear Monday whether the Regents intend to have someone in place by the time Blank steps down this summer or whether the board would instead appoint an interim chancellor.
Regents president Ed Manydeeds said he appreciated that Blank will stay on through the end of the school year.
"The impact of her leadership has been felt throughout the UW System and entire state, and she will be sorely missed," he said.