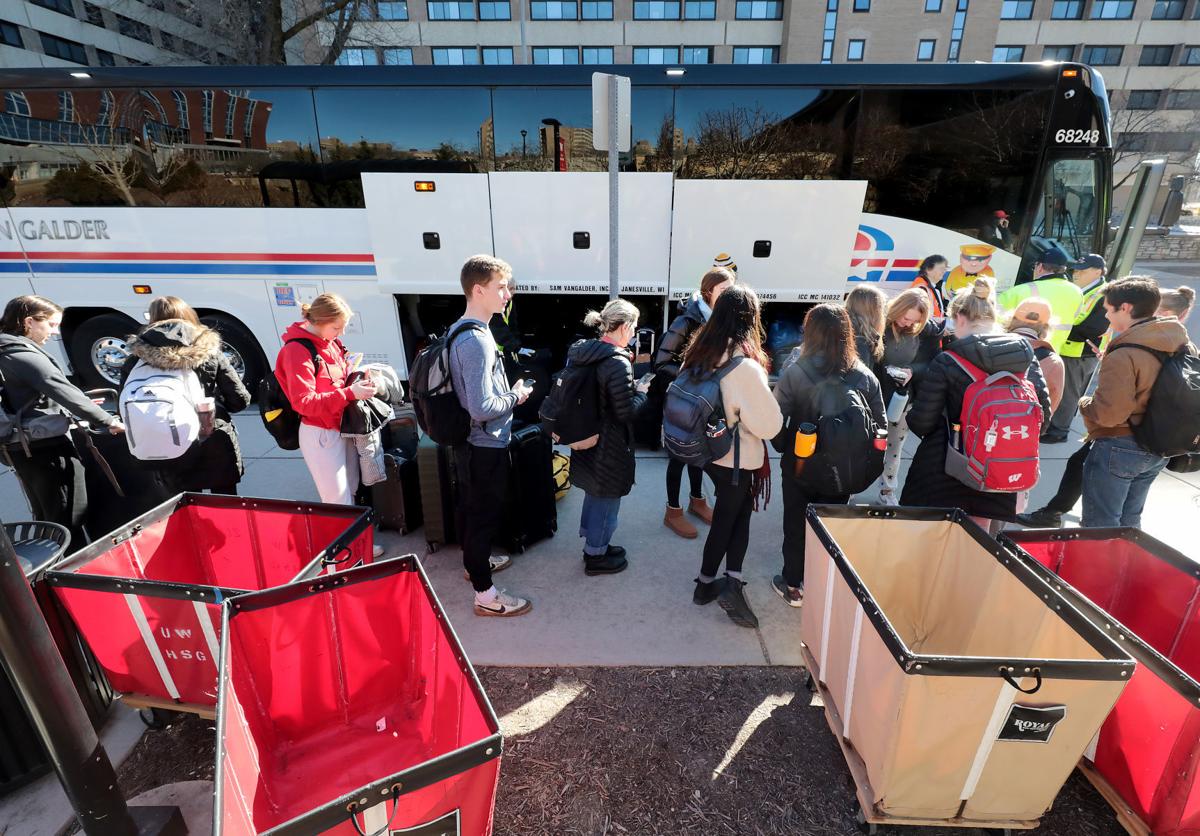 UW-Madison anticipates a $100 million loss because of the COVID-19 pandemic that has thrown its campus into chaos as dorms are emptied, classes moved online and students told to stay away.
Chancellor Rebecca Blank said the $100 million estimate represents how much the university would lose if life largely returns to normal by June, a timeline that is up in the air as scientific models continue to shift depending on the public's compliance with social distancing.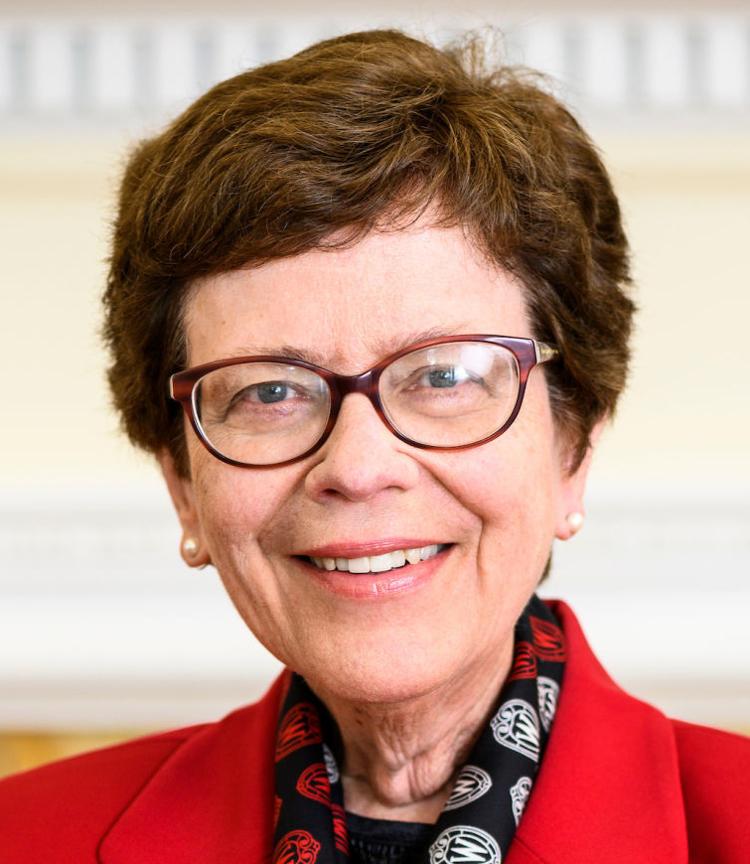 "This is a big hit," she told the University Committee during a Monday meeting held via videoconference. The committee is made up of a small group of faculty members representing the university's roughly 2,000 professors.
The figure represents about 3.2% of UW-Madison's $3.1 billion budget. It's the equivalent of a 22% cut in state money for a single year.
The $100 million estimate does not include reimbursement of tuition and fees — something Blank said Monday that the university will not offer despite some students calling on UW-Madison to do so.
The financial loss includes reimbursing the majority of students living in residence halls for the time in which they could not live in the dorms or eat in dining halls. The university will also reimburse employees' parking permits on a prorated basis.
Additional expenses include hiring professional cleaners and buying software licenses and programs to move thousands of courses online and hold exams virtually.
"My expectation is there's going to be a number of schools going out of business as a result of this," she said, adding that she hoped none of the closures were within the University of Wisconsin System.
System spokesman Mark Pitsch said Monday he had no estimate for the collective financial loss of its 26 campuses, some of which were grappling with multimillion-dollar deficits before the coronavirus even emerged. UW-Milwaukee announced Friday that a hiring freeze is in effect and voluntary separation agreements plans are canceled.
"The $78 million reimbursement for room and board (refunds) is the only cost we know now," Pitsch said. "We know the total costs related to the pandemic are not budgeted for and will be ongoing, which is why we are tracking them."
Blank also told the committee that several staff members and students tested positive for COVID-19 in the past couple of weeks. An exact count is not available, a spokeswoman said, because positive test results aren't always reported to the university.
Limited federal aid
The federal government passed a more than $2 trillion stimulus package last week that will funnel $14 billion to higher education institutions for immediate relief. The amount is far short of the $50 billion requested by groups representing universities across the country.
Preliminary calculations by the Association of Public and Land-Grant Universities show UW-Madison could receive $19 million, half of which must go directly toward students. The figure represents less than half of the cost UW-Madison will lose in housing reimbursements alone, Blank said.
"That will be helpful, but it won't make a difference in a large sense," she said.
Students, meanwhile, see their own financial problems mounting, leading some to ask UW-Madison for reimbursement of this semester's tuition and fees — a request that the university said it will not grant based on guidance from the System.
"We've been very clear on that," Blank said. "We are continuing this semester and we are going to complete this semester."
Each student pays $726 per semester in fees that pay for campus services. Some students said it is unfair to pay for these services when many aren't available because of the pandemic. For example, campus child care centers, campus gyms and the Wisconsin Union are closed indefinitely.
UW-Madison received $51 million in student fees in the last fiscal year, according to university spokesman John Lucas.
"(These services) were fully operational for the majority of the semester," he said. "All of these services still have employees that still require our support, and many have facilities-related debt service which must be paid."
Some of UW-Madison's campus services are still available but have been limited to meet pandemic restrictions. University Health Services is no longer taking in-person appointments, but students can receive a consultation over the phone or via telehealth. And the campus' mental health crisis line is operating 24/7.
While UW-Madison fees do not pay for university athletics, other UW campuses' fees do. Athletics is yet another aspect of campus life suspended because of the pandemic.
Financial pain
UW-Madison graduate student employees must also pay the fees, a point of contention for the graduate student union, which has unsuccessfully asked UW-Madison for years to follow in the footsteps of some other Big 10 universities and waive the fees for graduate student employees.
Anthony Flynn, a doctoral student in the counseling psychology program, makes roughly $20,000 a year as a teaching assistant on a nearly 50% appointment. An odd job he had planned to pick up over the summer is on hold because of COVID-19. His wife was put out of work for the same reason. He said his teaching assistant's salary is what will carry them through the next round of bills.
"I don't know how I'm going to be able to pay for a $700 fee in the middle of a pandemic," Flynn said. "For many students this (amount of money) is not extra spending money for beer. This goes toward expenses."
With a Friday deadline for graduate assistants to pay this semester's fees, Flynn also potentially faces a $100 late fee, which he said only "adds insult to injury."
Students with extenuating circumstances should appeal to their academic dean, Lucas said. He also noted that graduate employees are eligible for additional paid leave related to the coronavirus.
Few universities across the U.S. have publicly announced or addressed reimbursement of student fees, though at least one public university system, the University System of Georgia, is waiving some fees.
Kevin McClure, a higher education professor at the University of North Carolina-Wilmington who studies university finances, said there has been less public pressure on student fees compared to room and board in recent weeks.
Another reason universities may be holding out on fee reimbursement is the complexity surrounding refunding many aspects of campus operations, some of which are still intact and others that aren't. Figuring out how to accurately prorate services would be difficult, he said.
"Universities are in a very difficult position financially," McClure said. "Institutions want to be able to provide refunds to students and they think it's the right thing to do. But at the same time they also have competing needs to bring in enough revenue because they have mounting losses associated with COVID-19. So the result is that institutions are having to make hard choices and this may mean a fair number of students and parents will not be satisfied with the amount of refund they receive."
Concerned about COVID-19?
Sign up now to get the most recent coronavirus headlines and other important local and national news sent to your email inbox daily.