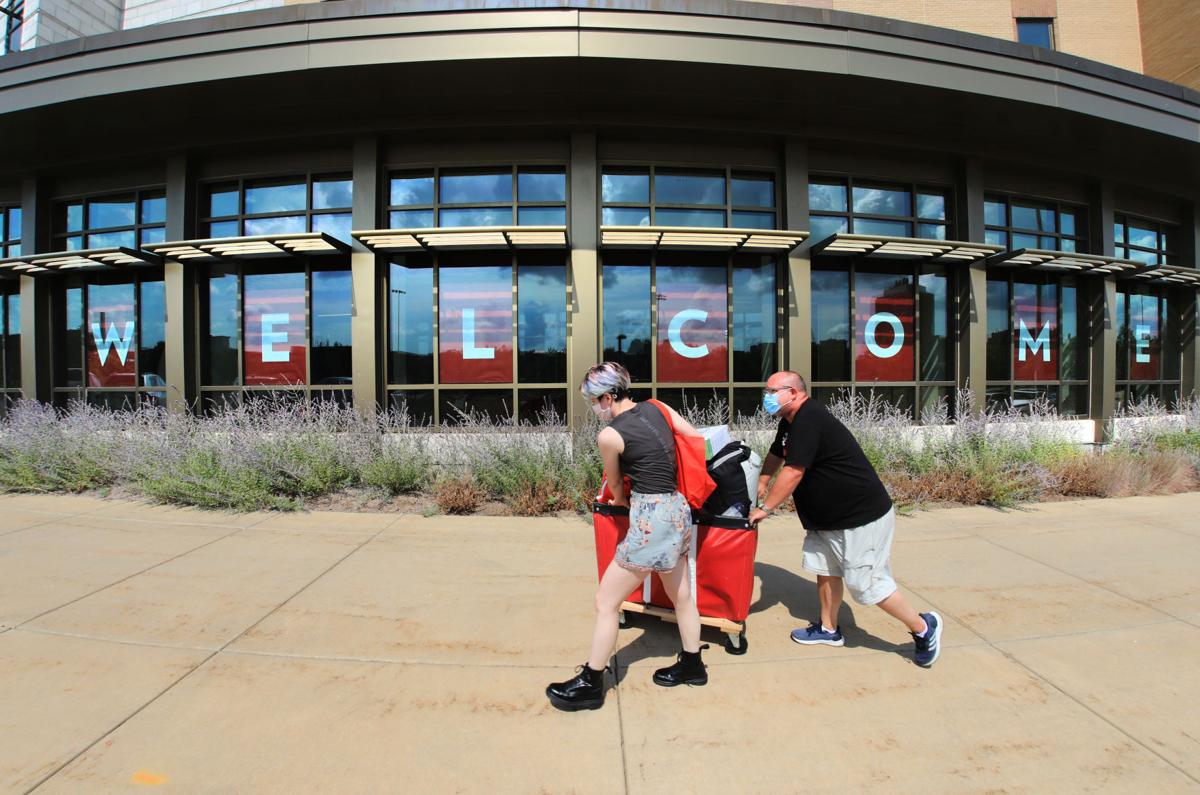 UW-Madison student Macy Saunders' schedule this school year has been entirely online — no face-to-face or hybrid classes.
It's made for a tough transition for the sophomore, who transferred to the university last fall to study conservation biology, considers herself to be a hands-on learner and has yet to take a class in an academic building.
"I'm just ready to get to actually enjoy the campus and meet people," she said Thursday after getting tested for COVID-19, one of the only activities that brings her to campus.
Saunders and thousands of other students growing increasingly weary of online learning received a dose of cautious optimism when the University of Wisconsin System announced that it anticipates at least 75% of classes on each UW campus will be taught fully face-to-face or in a hybrid format this fall.
"I want students to come back and enjoy their college years," interim System President Tommy Thompson said at a Thursday news conference. "It's been tough on the students this year. I want to make sure we get back to as close to normal as possible."
Meeting the 75% benchmark would represent a significant change from how classes are currently being delivered.
At UW-Madison, 82% of classes this spring semester are fully online, according to System data. That's up from 64% of classes delivered remotely last fall.
In fact, every single UW campus increased its share of online classes this semester from what schools offered last fall.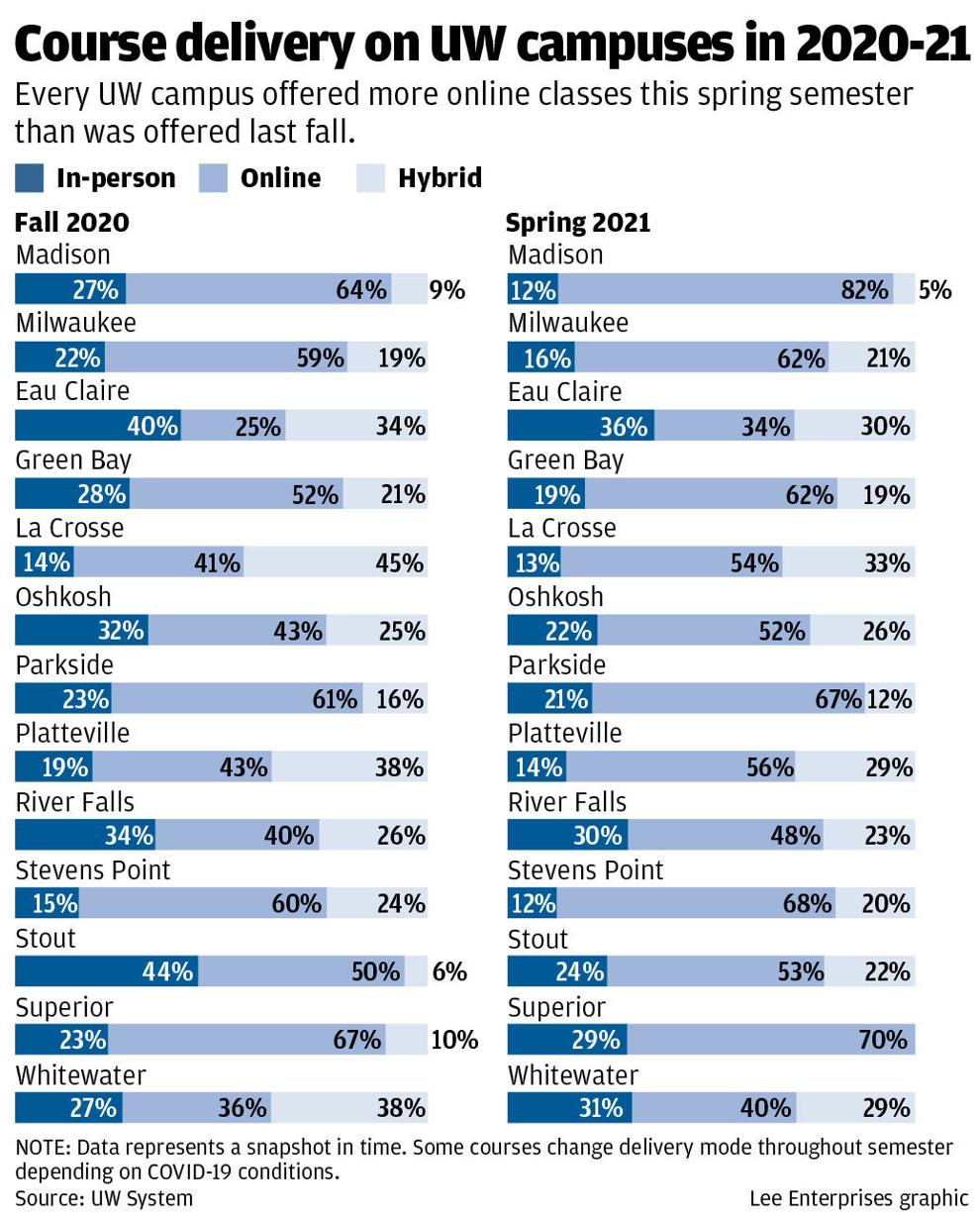 Thompson, a former U.S. secretary of health and human services, said at least two students have been reinfected with COVID-19, which he called an "eye-opener" on the importance of ramping up vaccinations and continuing campus testing programs.
"We've got a job to do," he said. "We've got to educate our students. And we've got to make sure the students want to come back."
Some UW chancellors are aiming even higher than the System's in-person goal of 75%, Thompson said.
UW-La Crosse Chancellor Joe Gow laid out an enticing idea of what the fall semester could look like in a Thursday email to the campus community: Up to 95% of undergraduate courses taught face-to-face. Student groups meeting in person instead of over Zoom. Live music and theater. An active intramural sports schedule.
"None of this is guaranteed," he wrote, emphasizing that masks, testing and vaccinations are key to making some sort of return to normalcy possible.
Other colleges
Madison Area Technical College hasn't yet set benchmarks for fall 2021 course delivery but plans to boost the percentage of hybrid classes that will be offered. This school year, MATC delivered 70% of classes online, 25% in a hybrid format and 5% in person.
"As health conditions continue to improve, the course offerings will shift to a more equitable balance between fully remote and in-person instruction," President Jack Daniels said in a statement.
Edgewood College hopes and intends to offer mostly face-to-face courses in the fall, but Vice President for Academic Affairs Angela Salas said it's also quite likely that some instructors will teach online or in a hybrid format.
Editor's note: A previous version of this story reported Thompson incorrectly stating two students had tested positive for a COVID-19 variant. The two students had been reinfected with COVID-19.
---