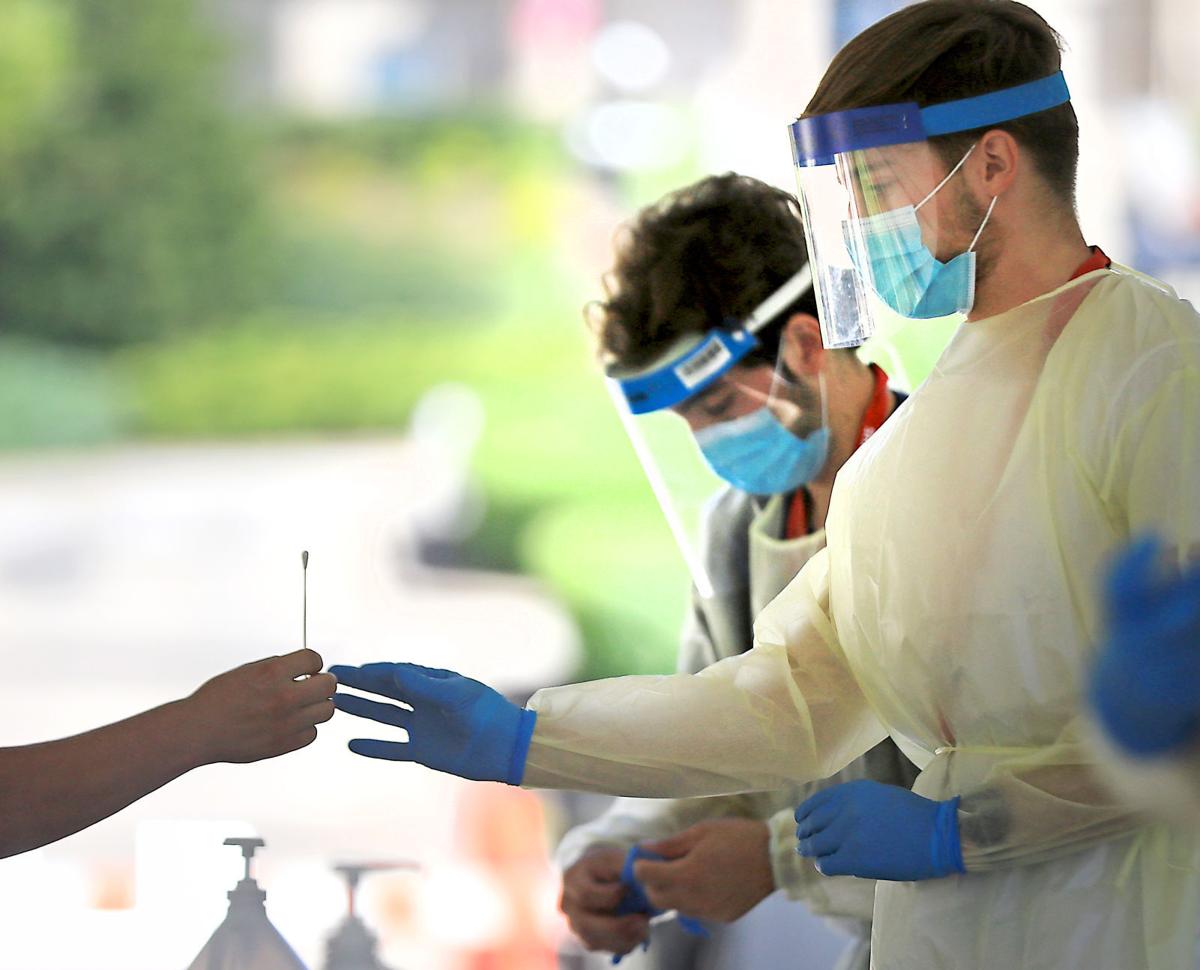 Wisconsin colleges and universities are confronting the uncomfortable question of how much their decision to reopen this fall at least partially drove some spread of the coronavirus to their communities.
In a new study that has not yet been formally peer-reviewed, researchers at Gundersen Health System found genetic links between large outbreaks among La Crosse college students back in September and subsequent COVID-19 cases in area nursing homes, including several deaths.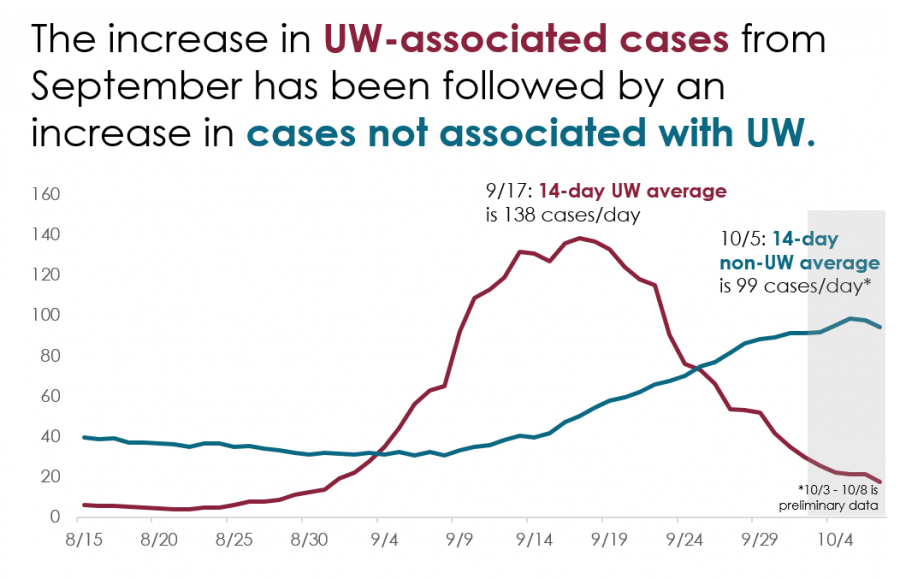 In Dane County, the city-county health department reported in early October that while it's nearly impossible to prove causation, the epidemiology of its cases follows what the agency would expect to see if UW-Madison's associated cases "spilled over" or transmitted disease to other parts of the county a few weeks after campus cases spiked shortly after classes started.
"It is impossible to think that anything that could happen in a school could happen without echoes in the larger community," UW-Madison pathology professor David O'Connor said. "The question is: how large are those echoes?"
The New York Times in mid-September reported seven of the top 20 U.S. metro areas with the fastest rise in new COVID-19 cases per person came from Wisconsin cities where UW campuses are located, including Madison and La Crosse.
Since then, most of Wisconsin's college towns have fallen off of that list and COVID-19 cases on campuses have dropped. But elsewhere in the state, coronavirus is surging. October marked Wisconsin's worst month for COVID-19 and the state is experiencing one of the worst outbreaks in the country. It's a "nightmare scenario," a state health official said last week.
Interim University of Wisconsin System President Tommy Thompson said he has not read the paper on La Crosse, which received national media coverage, nor had he read Public Health Madison and Dane County's message on "spillover."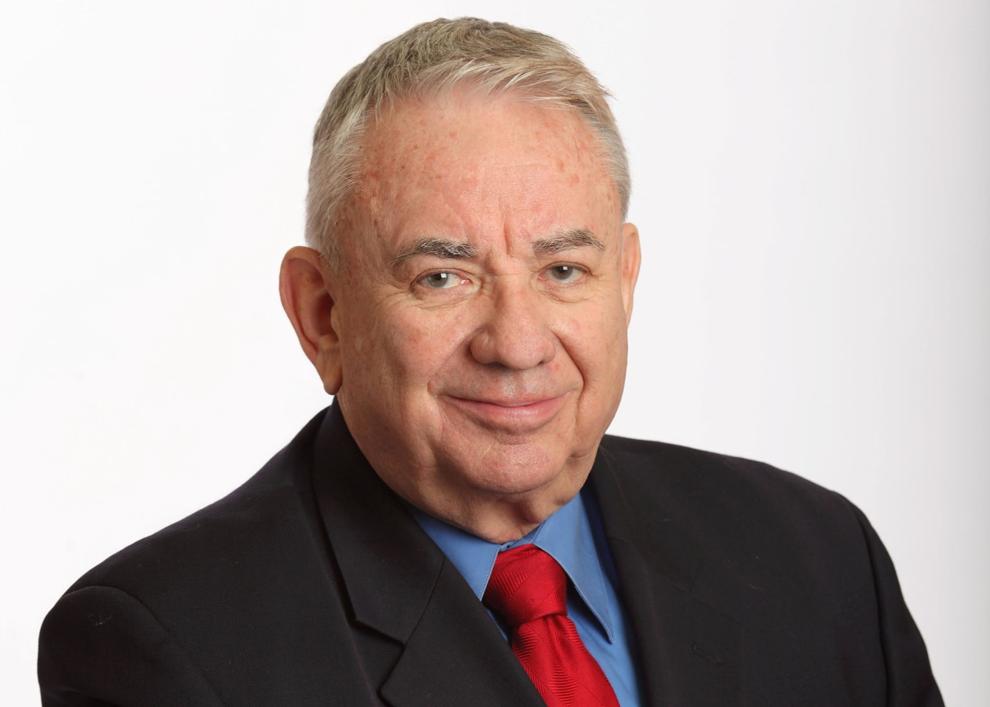 In an interview, he said campuses are leading the way in containing outbreaks and conducting testing that drew compliments from the director of the U.S. Centers for Disease Control and Prevention, as well as other Trump administration officials. The former Republican governor and U.S. Department of Health Services secretary has also personally messaged the importance of following public health rules, starring in a short video published Friday that shows him taking a hammer to a pumpkin and urging viewers to "smash COVID."
"This whole state has been better with what we're doing and I'm really happy that we're helping to lead the way in containing this," he said in response to a question on whether the System felt any responsibility, even partially, for some of the state's COVID-19 numbers. "This is a big disease. You can't say yes, no, maybe. We are leading the way on testing and we're going to be able to keep doing that."
Virus tracking
Thousands of college students returned in late August to La Crosse, and Paraic Kenny watched as the students treated life like "business as usual."
Students attending UW-La Crosse, Viterbo University and Western Technical College crammed into bars. They didn't always wear masks. Even as campus cases rose, Kenny saw parties continue to be predictably thrown in this college town.
Kenny, a cancer geneticist at the Kabara Cancer Research Institute in La Crosse, uses genetic sequencing to track how the virus has moved within a 21-county region covering western Wisconsin, as well as corners of Minnesota and Iowa.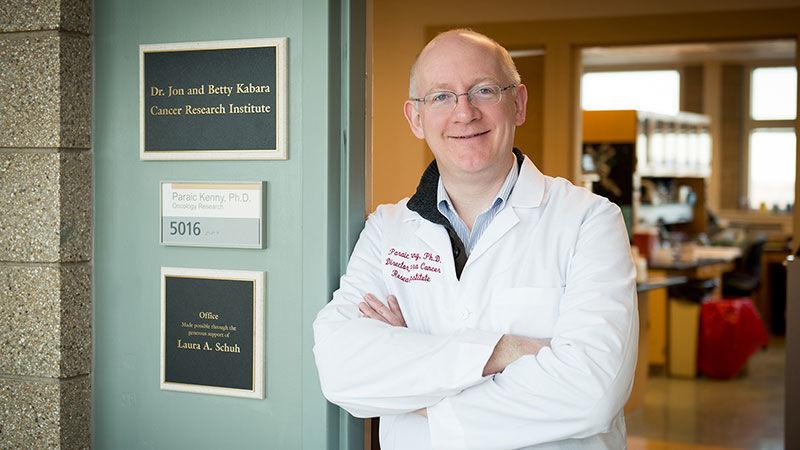 Since March, he and his team collected hundreds of genome sequences from individuals who tested positive within the Gundersen Health System. Because the coronavirus mutates roughly twice a month, they can look at differences in the sequences to map chains of transmission from one person to the next.
They found direct links between cases in different age groups that provide "compelling evidence" that rapid spread of infection among college-age people poses "a direct threat to older persons in the surrounding community."
"We can be really, really confident that much of what happened in La Crosse was attributable to the student population here and the start of in-person instruction," Kenny said.
The paper recommended more frequent testing of students, including for the 70% of students who live off campus.
UW-La Crosse started the semester only testing those who live in the dorms once every other week. Chancellor Joe Gow said in an interview that testing has increased to some off-campus students with the expectation that it will grow even more next semester.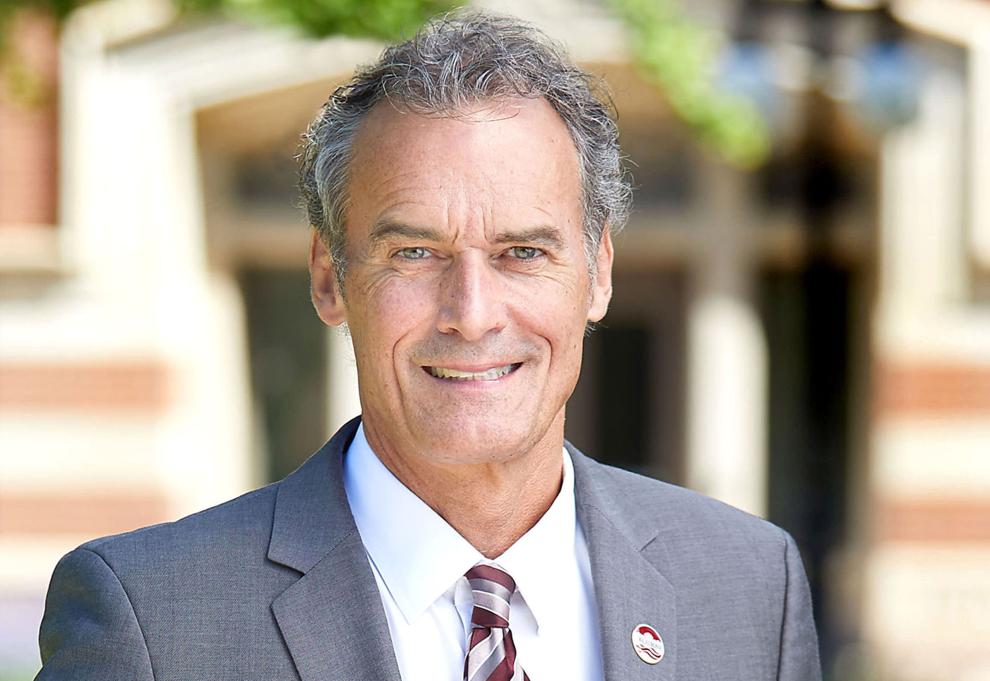 "We're doing all we can to keep things safe," Gow said. "We've done it in our residence halls and we're doing it in the community, too."
UW-Madison is also ramping up testing next semester, with plans to test dorm residents and students taking classes on campus twice a week. Officials declined an interview request, but said in a statement that the university caught and quickly contained campus outbreaks in September, has kept its case levels low for more than a month and recently loaned contact tracers to the city-county health agency.
"UW-Madison has acted responsibly to limit spread on campus and in the surrounding community," university spokesman John Lucas said.
Experts weigh in
Several researchers who reviewed Kenny's paper at the Wisconsin State Journal's request said the paper's methodology appeared sound and raised a number of questions about the risks in college reopenings.
UW-Madison epidemiologist Malia Jones called the paper a "very solid study with good causal evidence" that tracks with what Public Health Madison and Dane County and the state have seen in terms of the timing of cases among different age groups.
Jones also pointed to a CDC report, which also found some evidence supporting an age-group lag effect, where counties saw increased cases among young adults followed by a rising incidence in other age groups.
Josh Michaud, associate director for global health policy at the Henry J. Kaiser Family Foundation, said the scope of evidence was somewhat limited in terms of the number of cases identified and viruses sequenced, so the conclusions should not be overstated.
"The study does provide some compelling evidence that at least some transmission in this area of Wisconsin moved from young people to older people," Michaud wrote in an email. "(But) I think it's probably premature to say this theory is proven beyond a doubt."
O'Connor also urged caution, saying he could not draw the conclusion that the return of the students directly caused the outbreak at a skilled nursing facility. For example, a nursing home employee could have attended a party hosted by an infectious college student.
Kenny said he is confident in the direction of the outbreak, from the community into the nursing homes, due to the timing of the outbreaks, the pattern of changes in the genetic fingerprint of the virus and because these facilities have been locked down to visitors for months. Saying with 100% certainty that any particular person's death could have been avoided had it not been for students is trickier. Still, he sees the college campuses as the main amplifier for widespread transmission within the community.
"If you're in the business of running a campus and defending that against liability, there will always be a way that you can wave your hands around any kind of a statistical argument," he said. "I think the college campuses are likely a very big piece of what we're seeing right now."
Sequencing at UW-Madison
Genetic sequencing can be a helpful tool in assessing the spillover effect, especially when combined with data from epidemiological interviews, according to Katarina Grande, who leads the COVID-19 data team for Public Health Madison and Dane County.
The agency is helping O'Connor and another UW-Madison professor, Thomas Friedrich, on their own genetic sequencing project. With CDC funding, a team is studying samples from UW-Madison, UW-Milwaukee and the University of Michigan, and collaborating with public health agencies to examine how porous the campuses' COVID-19 cases were within the larger communities.
Until results come in, O'Connor reiterated the "same desperate plea" every public health official has made for months: Wear a mask, practice good hygiene and limit gatherings.
"Students should do it for everyone else because just look around," he said. "The situation is so dire right now that what you do as a student will have an impact on the community. We don't know yet how wide that impact is but it's not zero."
---
COVID-19 in photos: How Wisconsin is managing the pandemic
COVID-19 in photos: How Wisconsin is managing the pandemic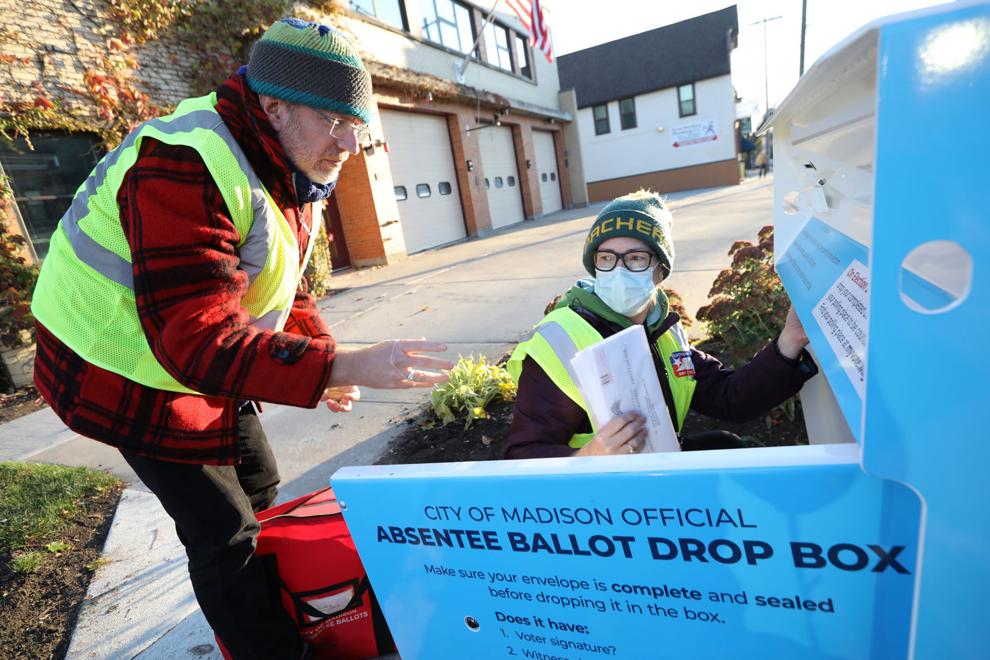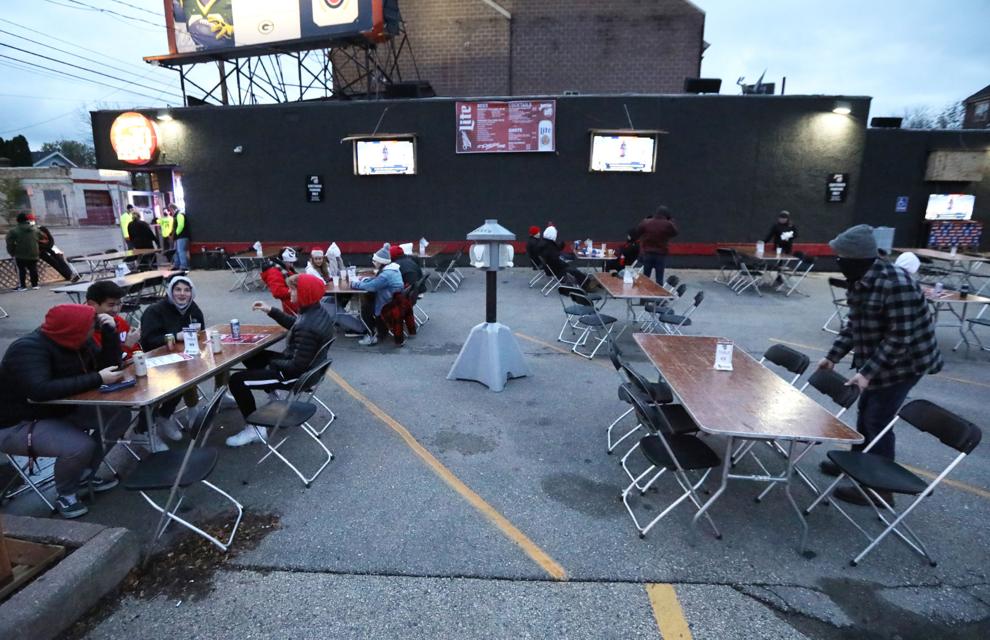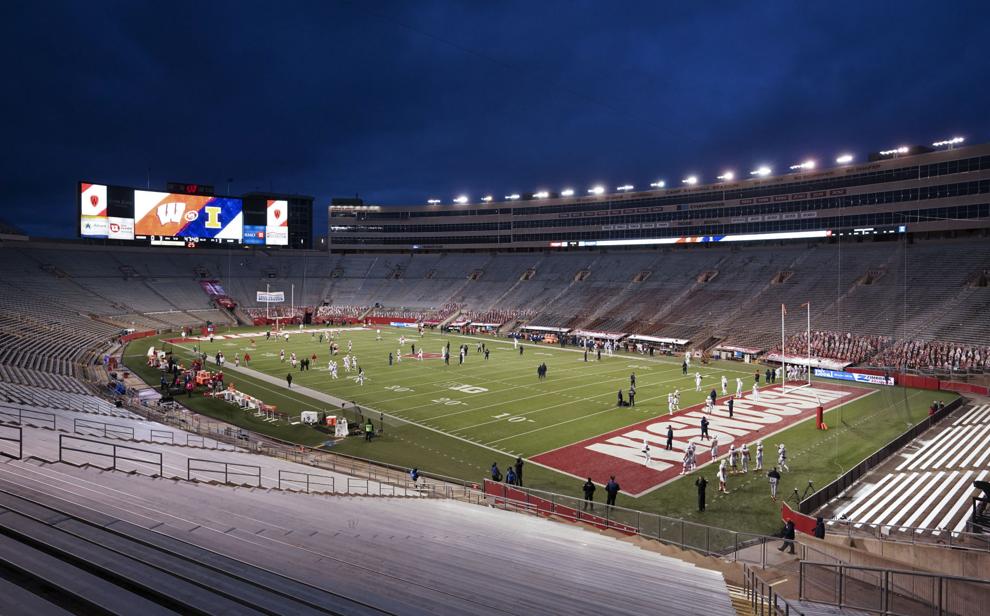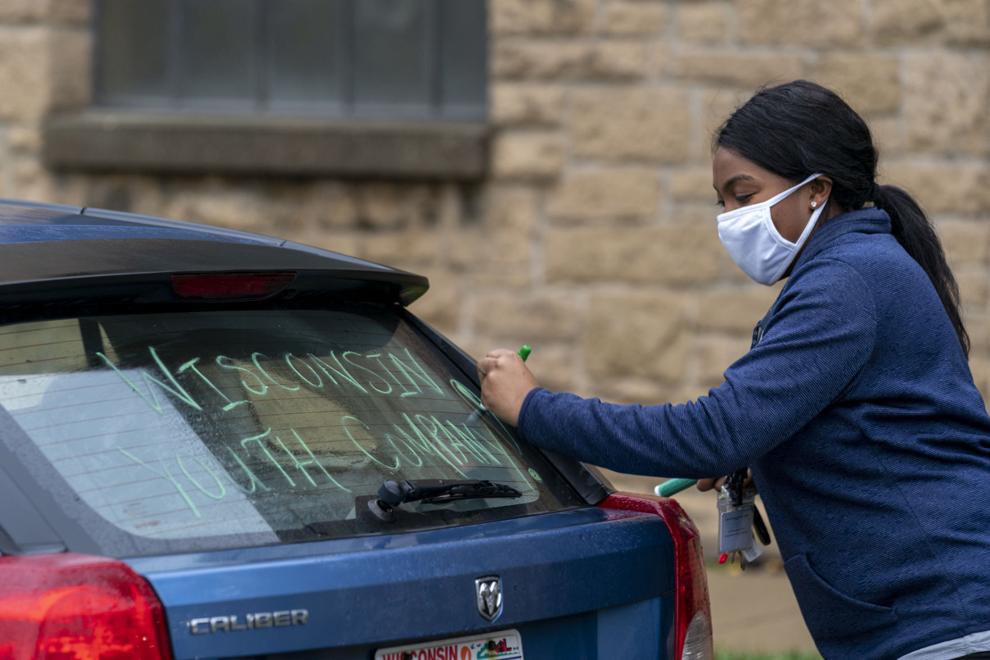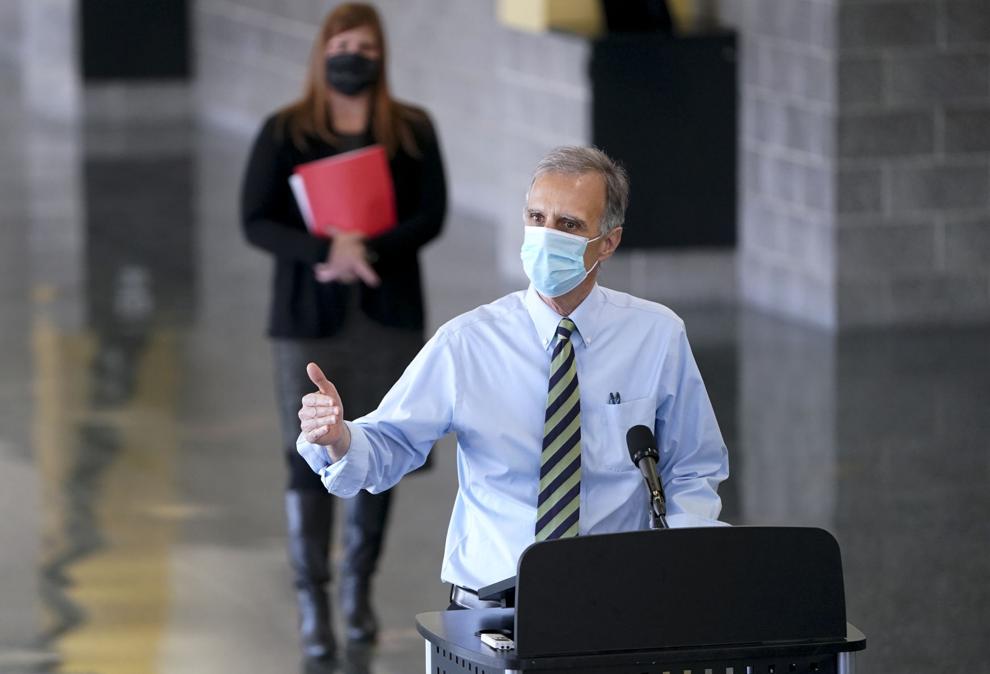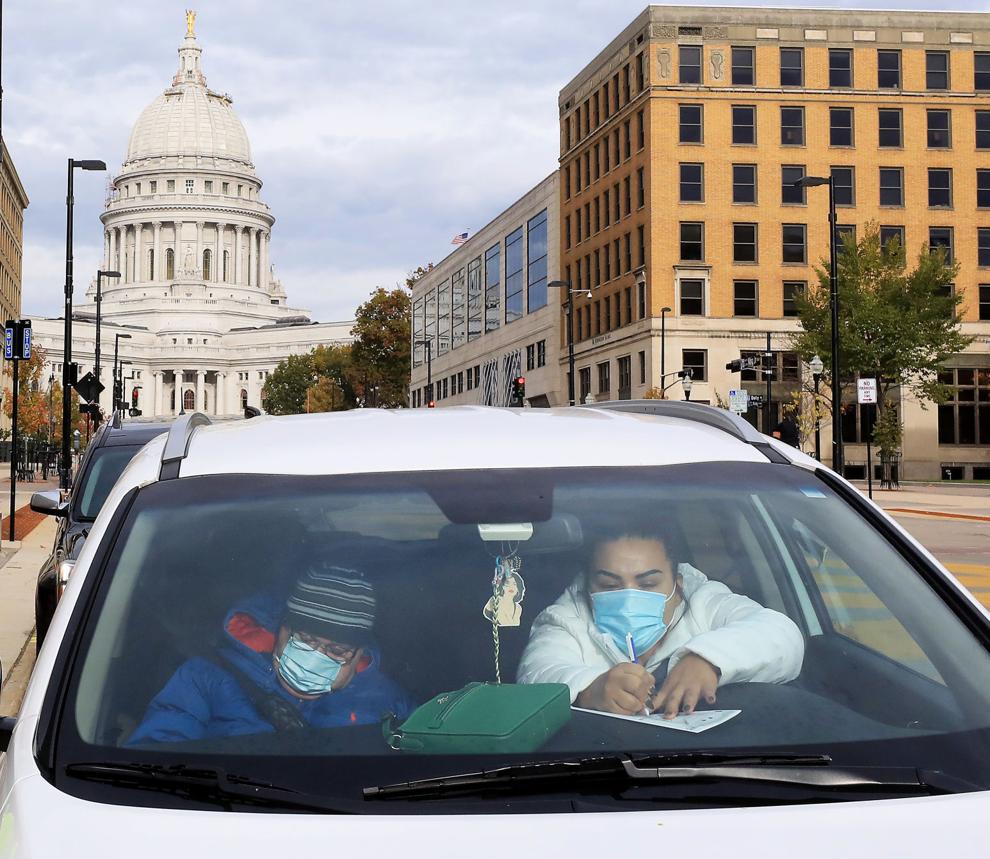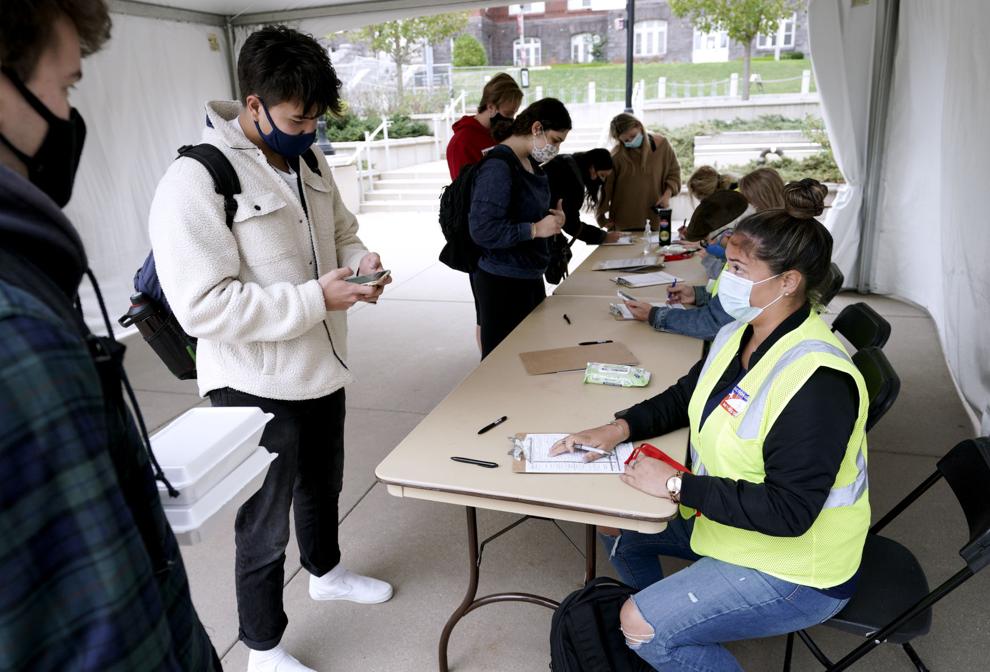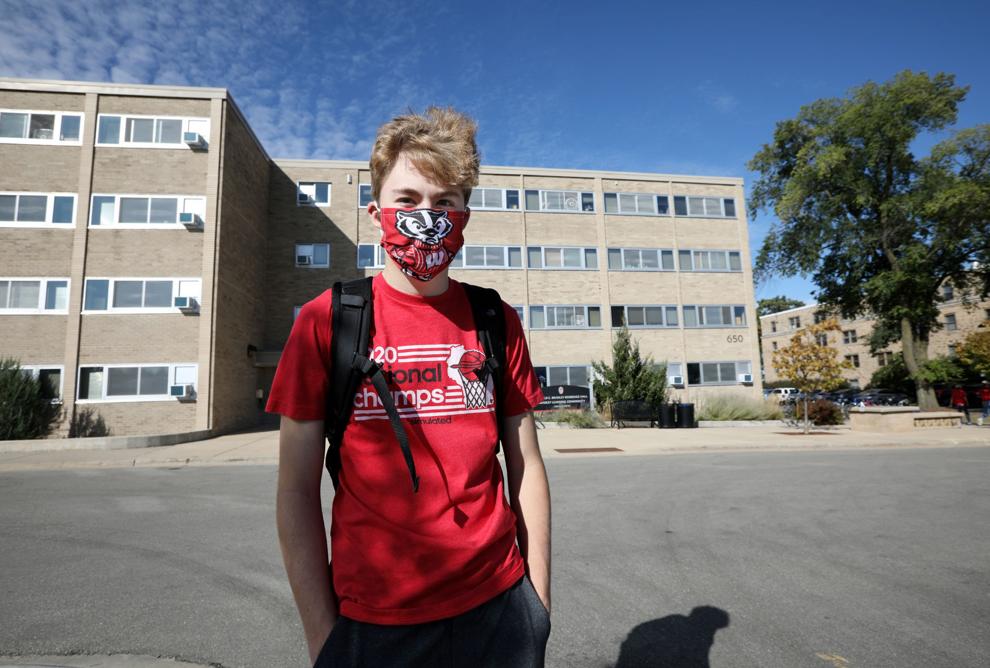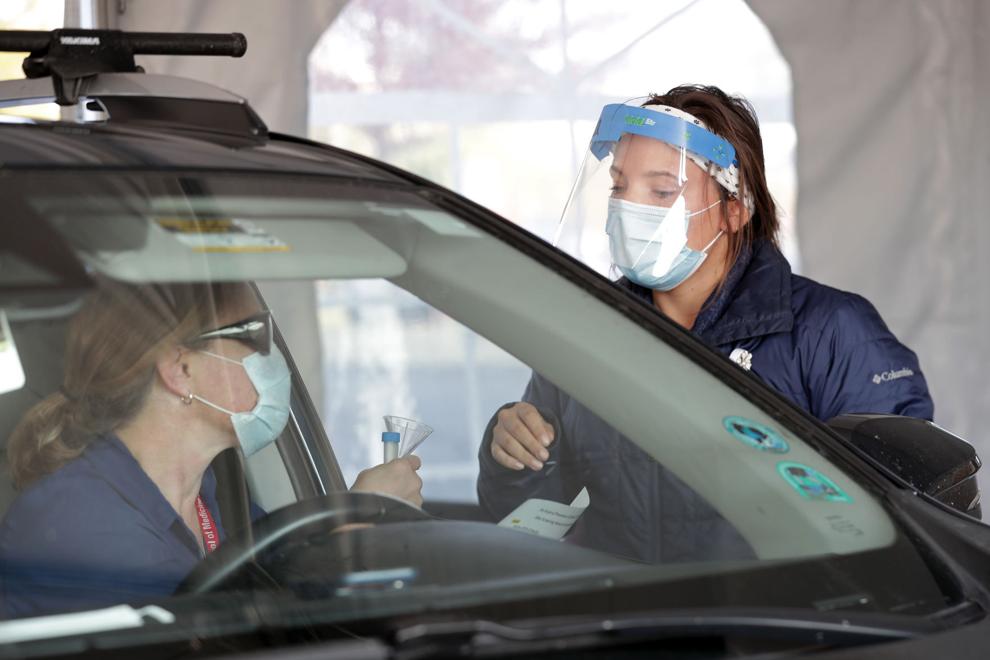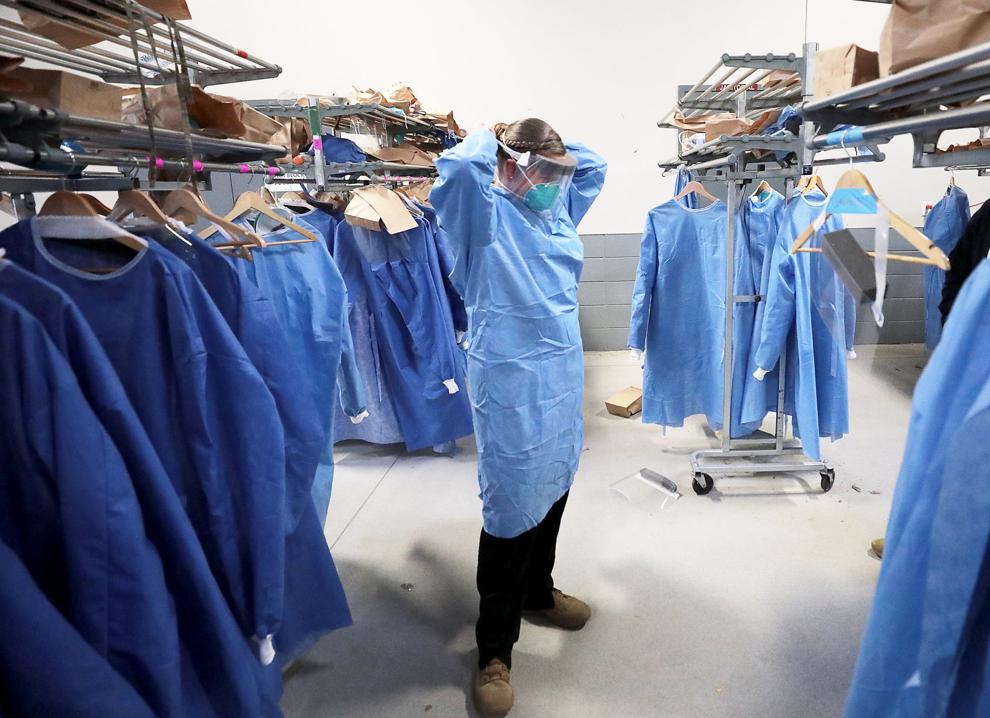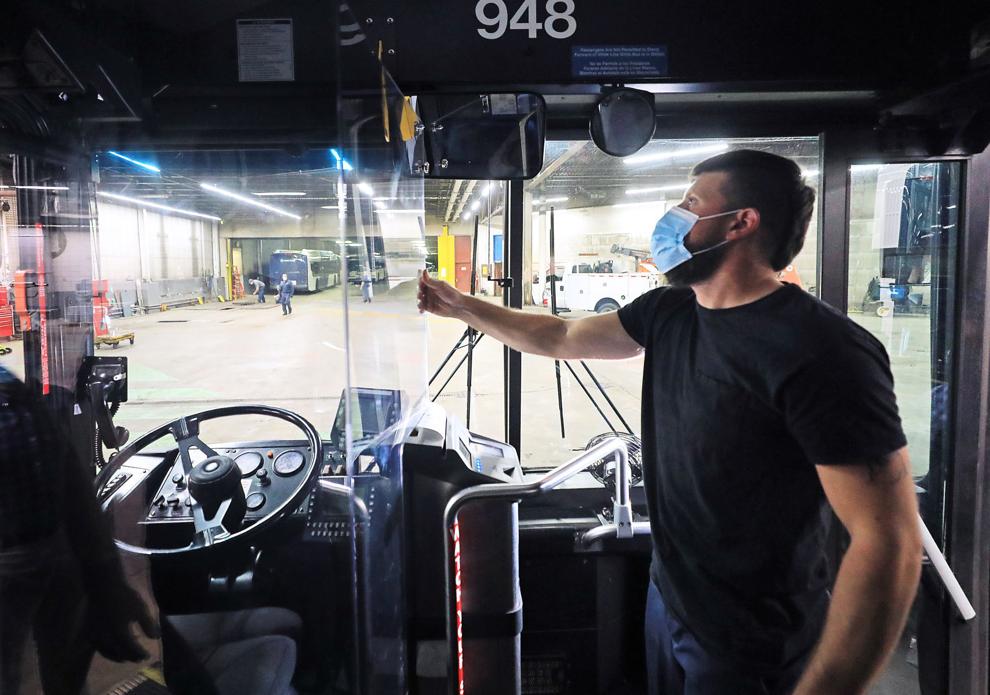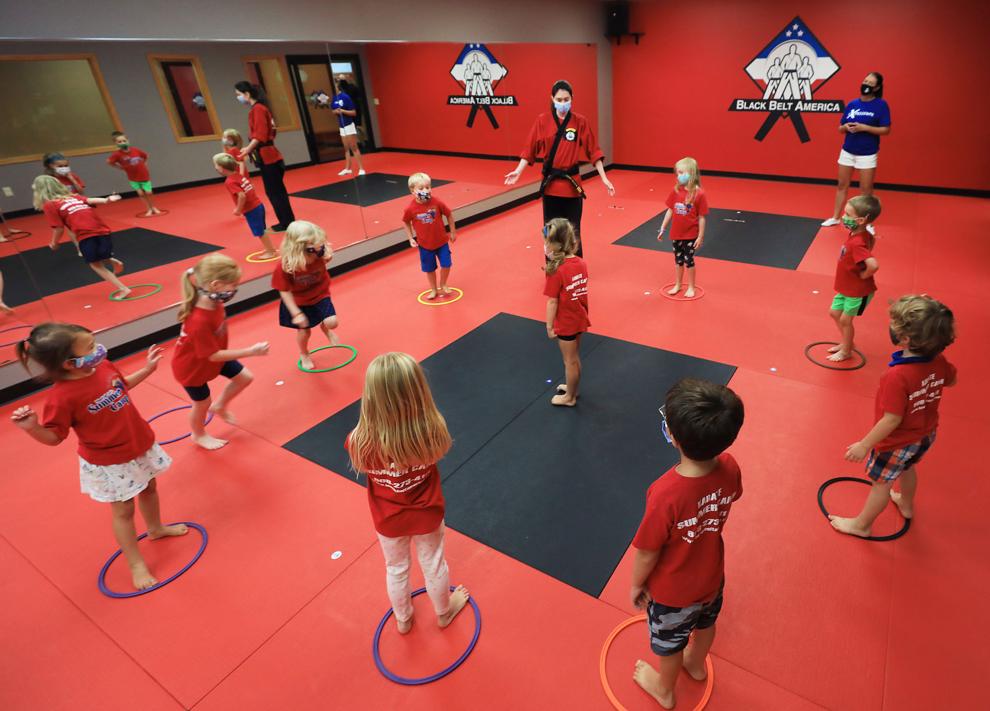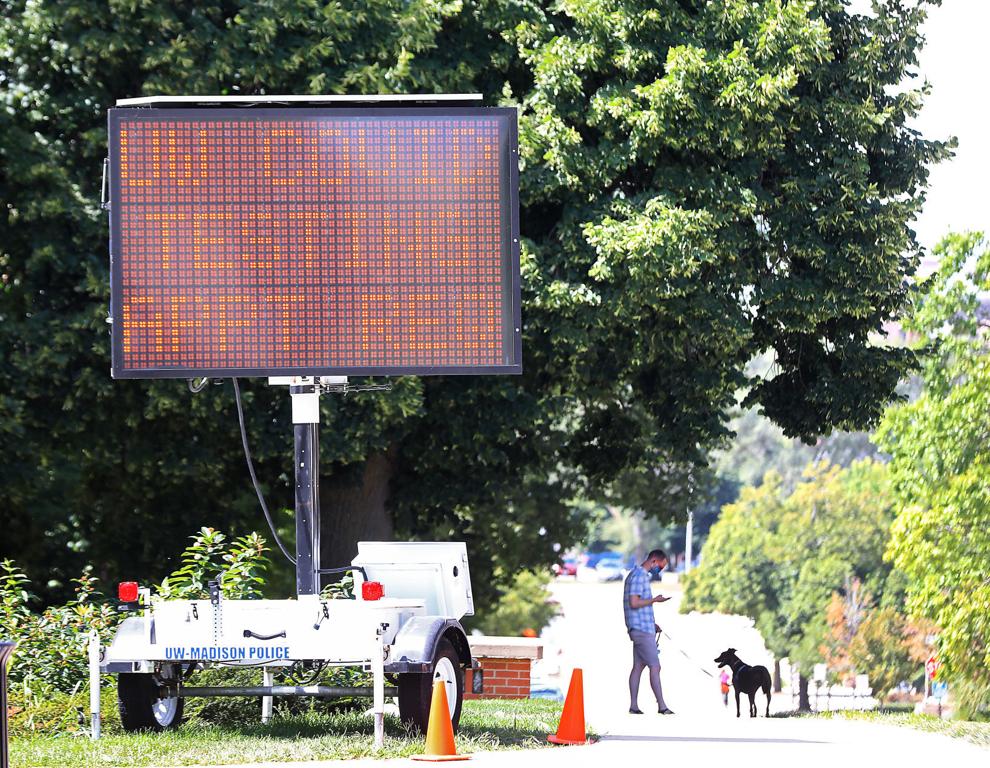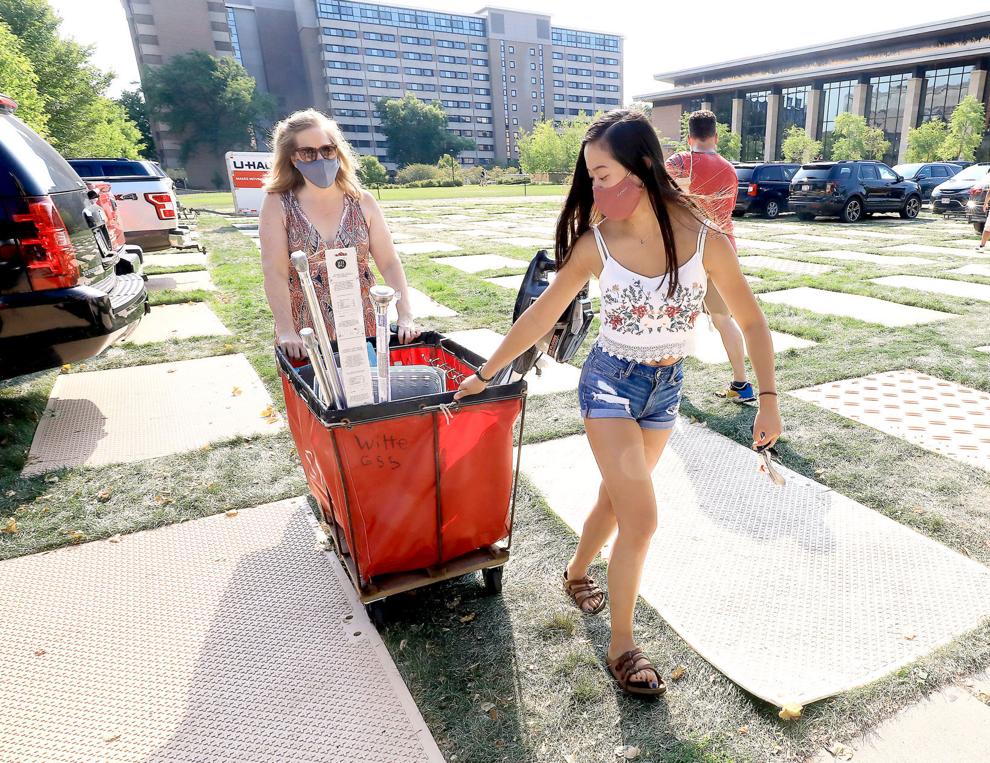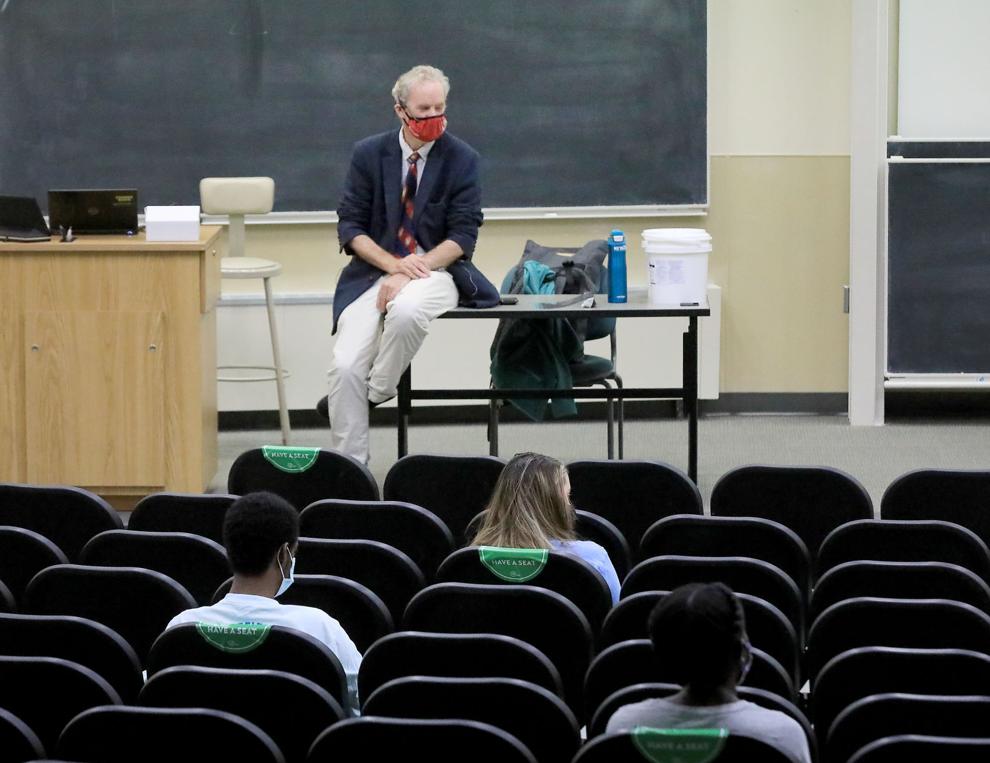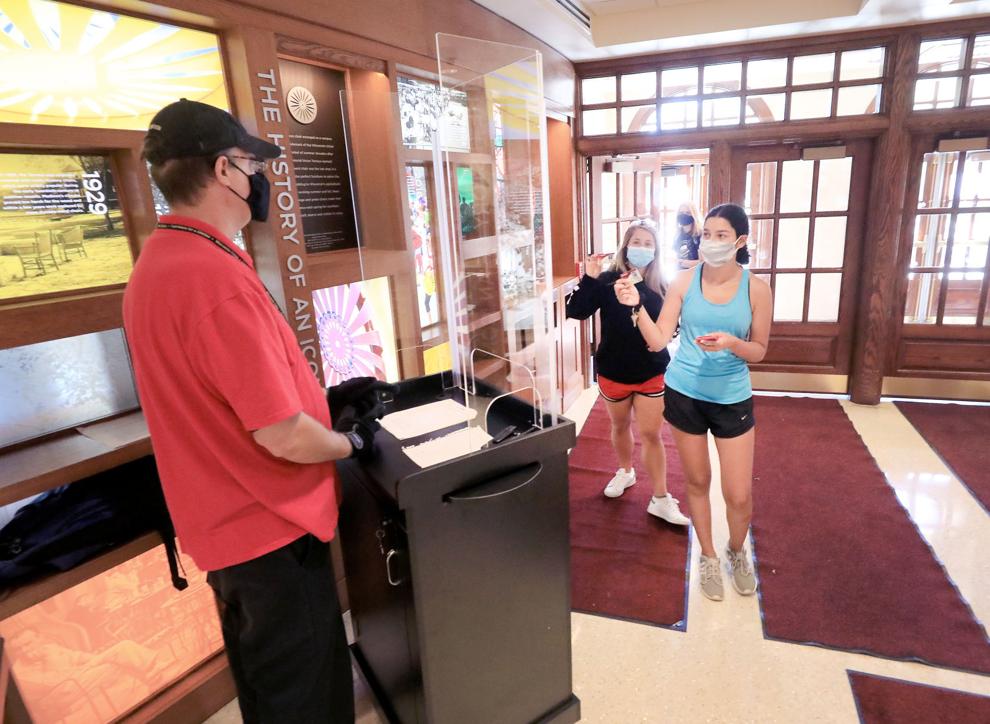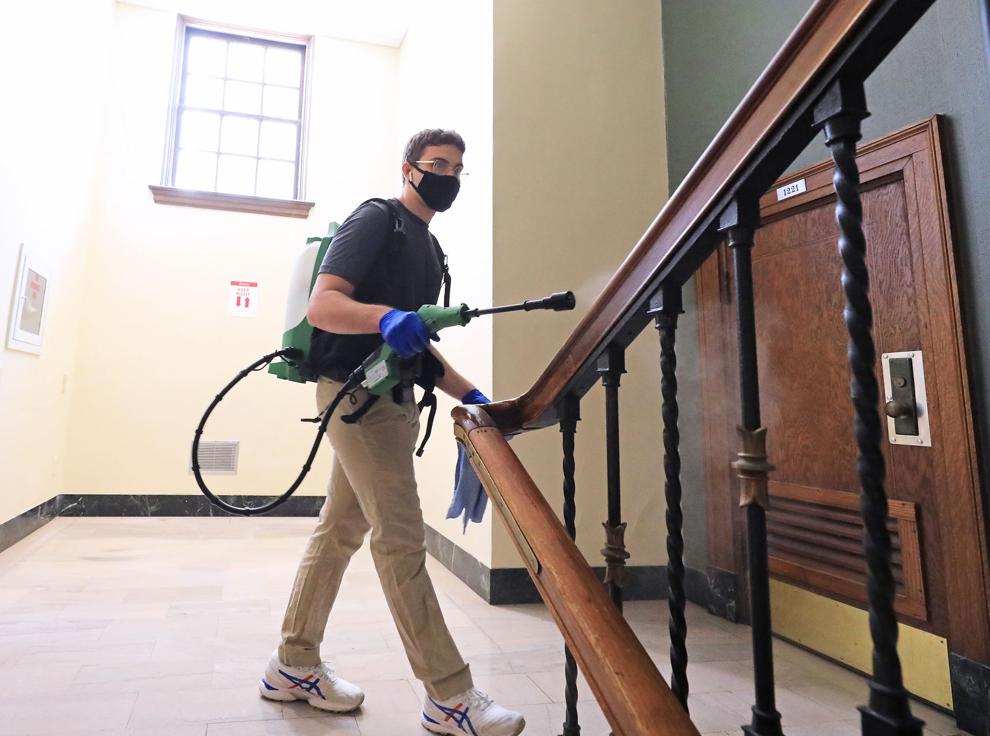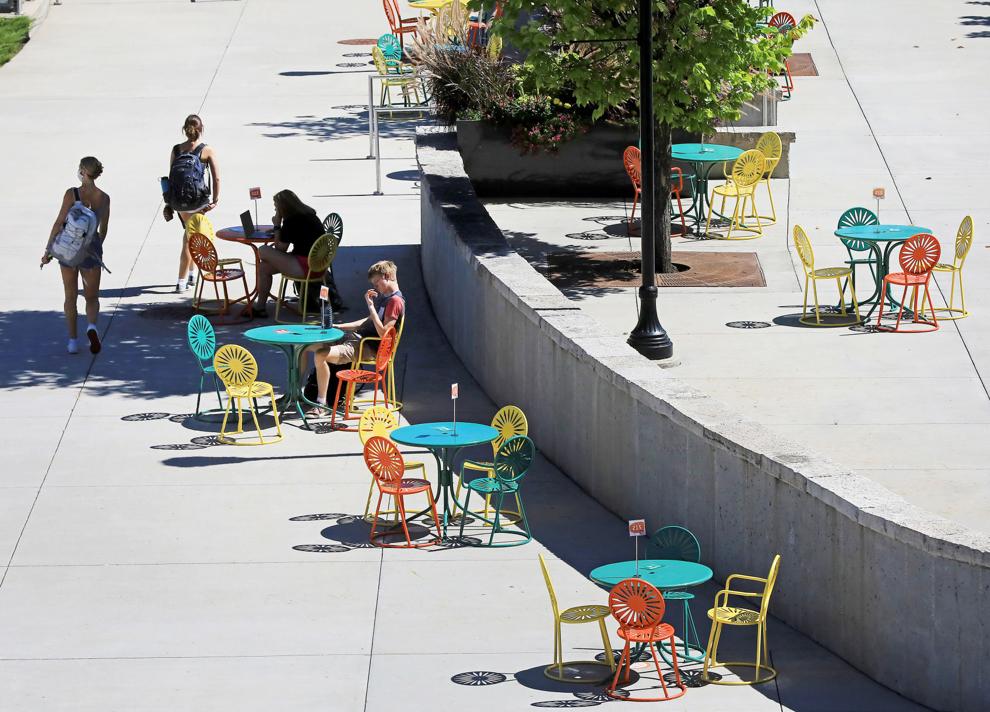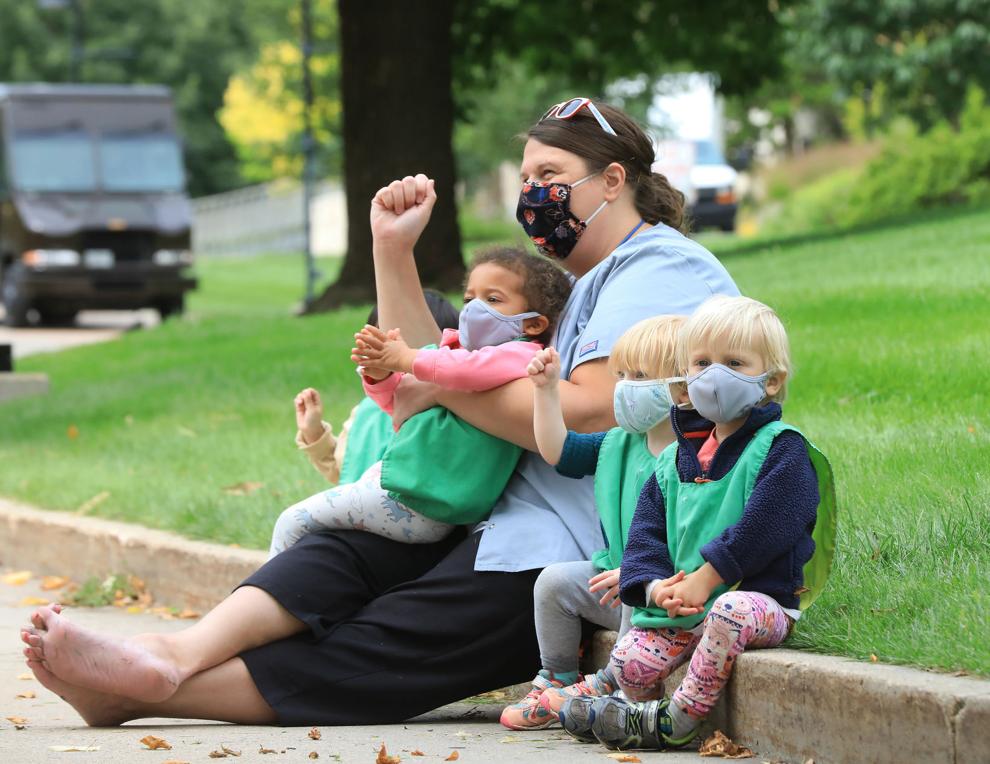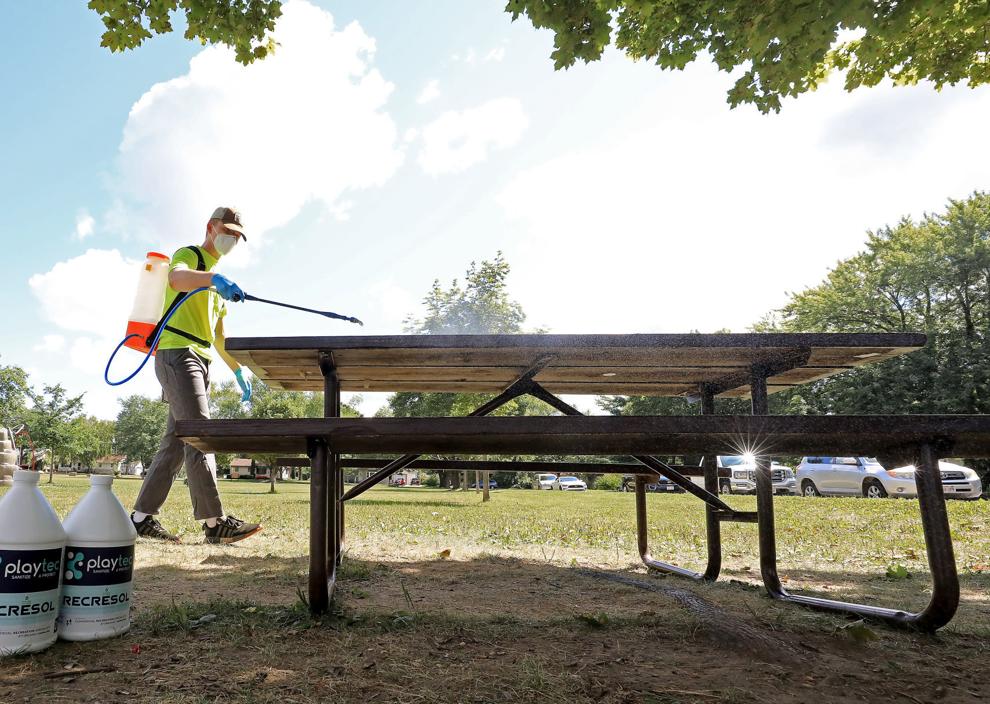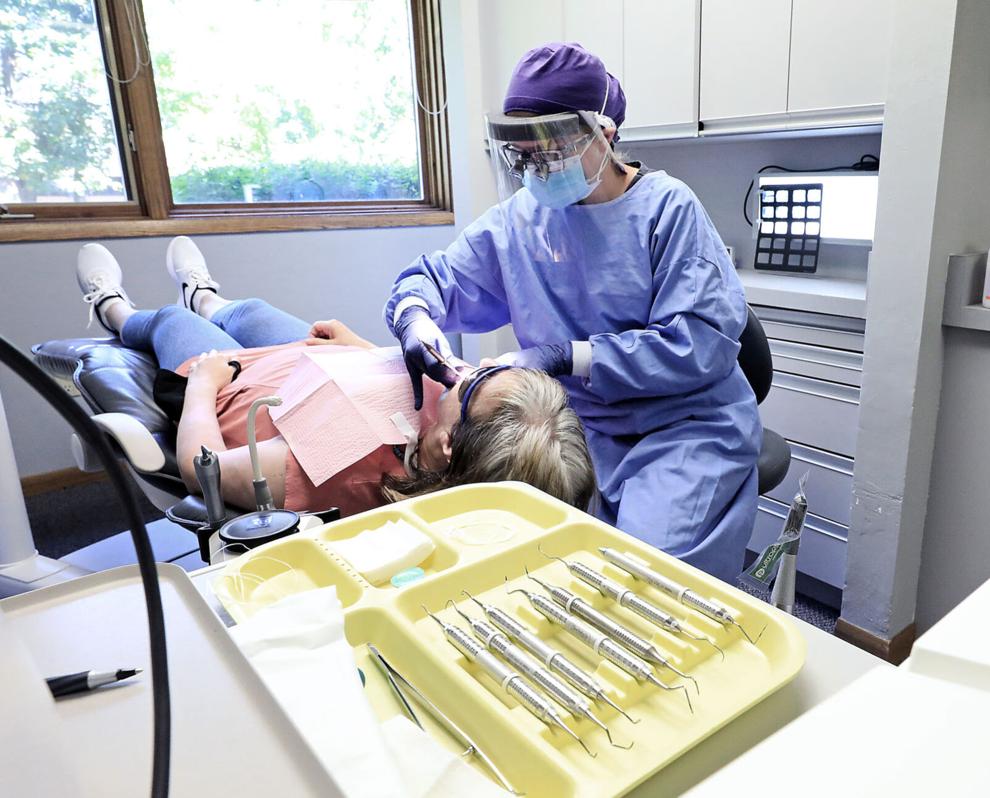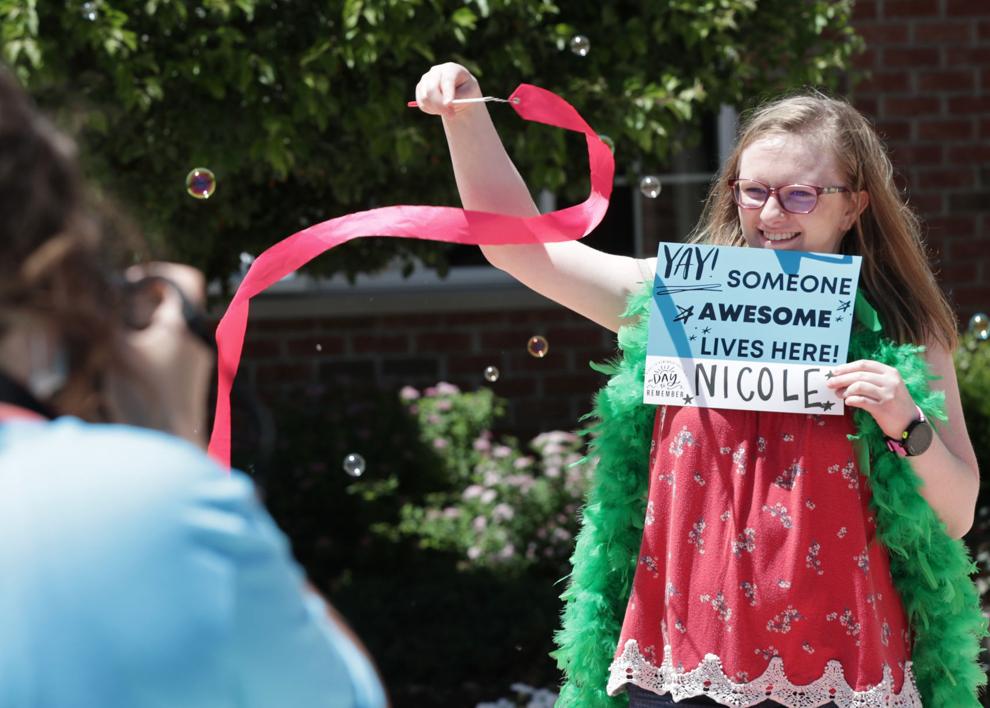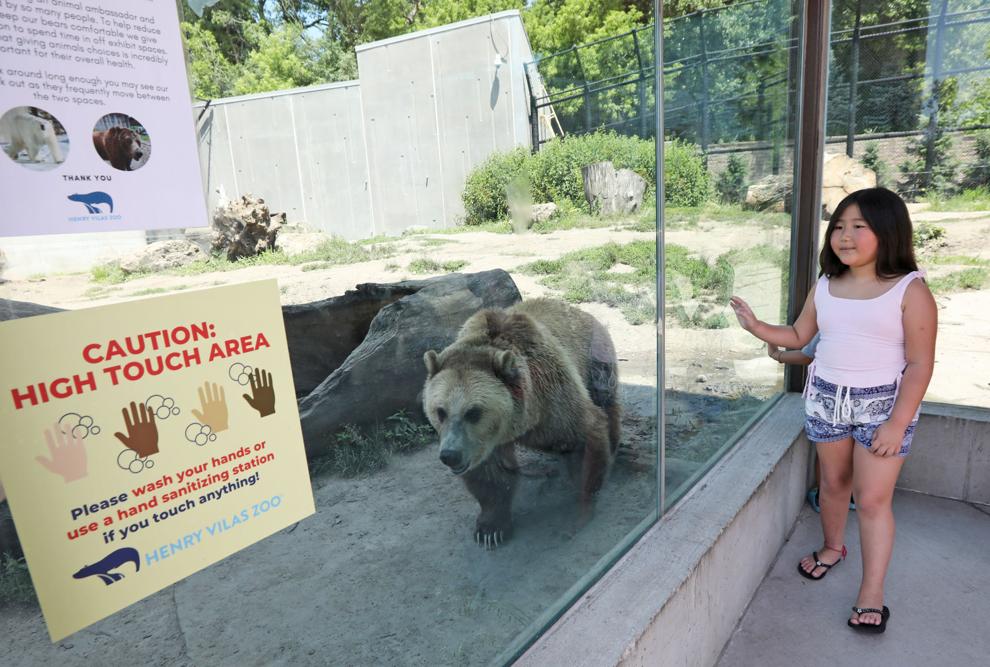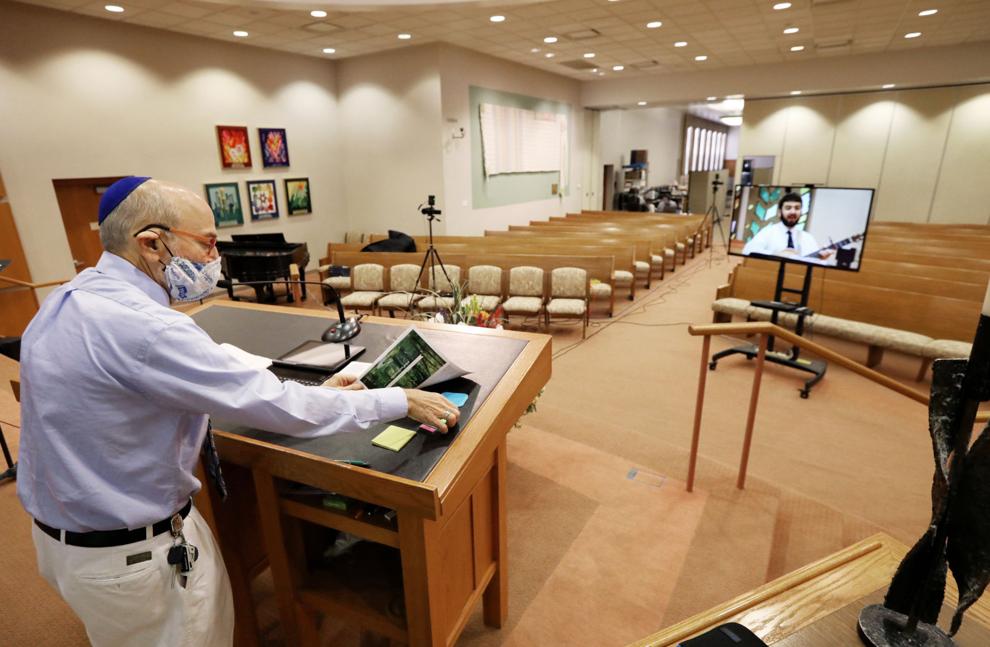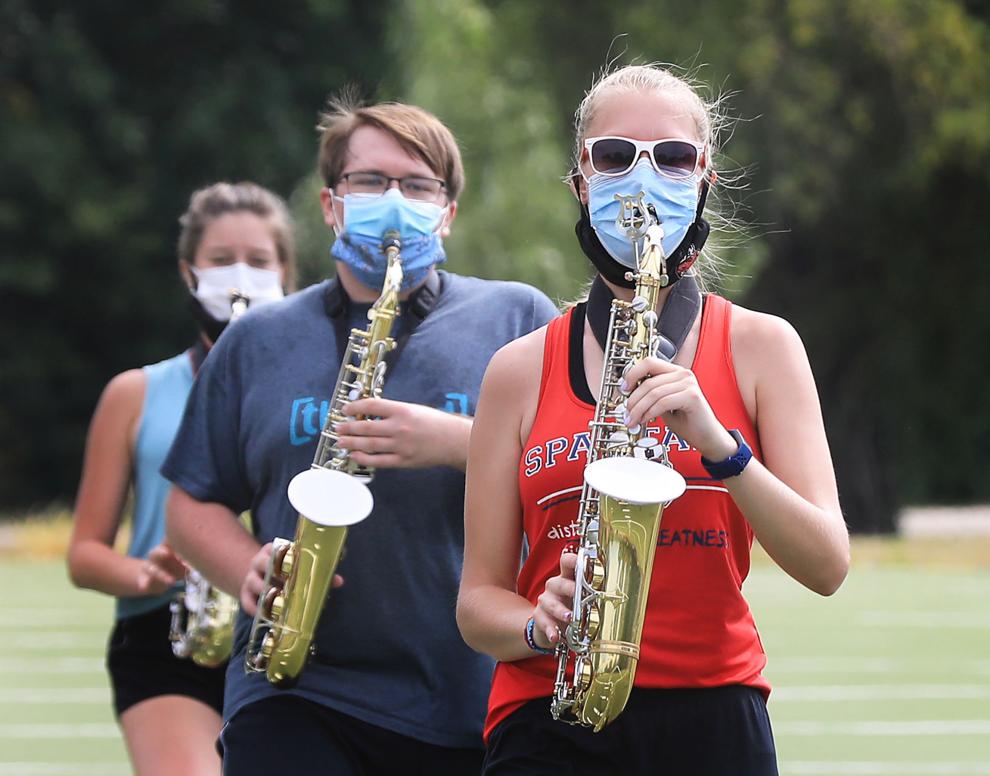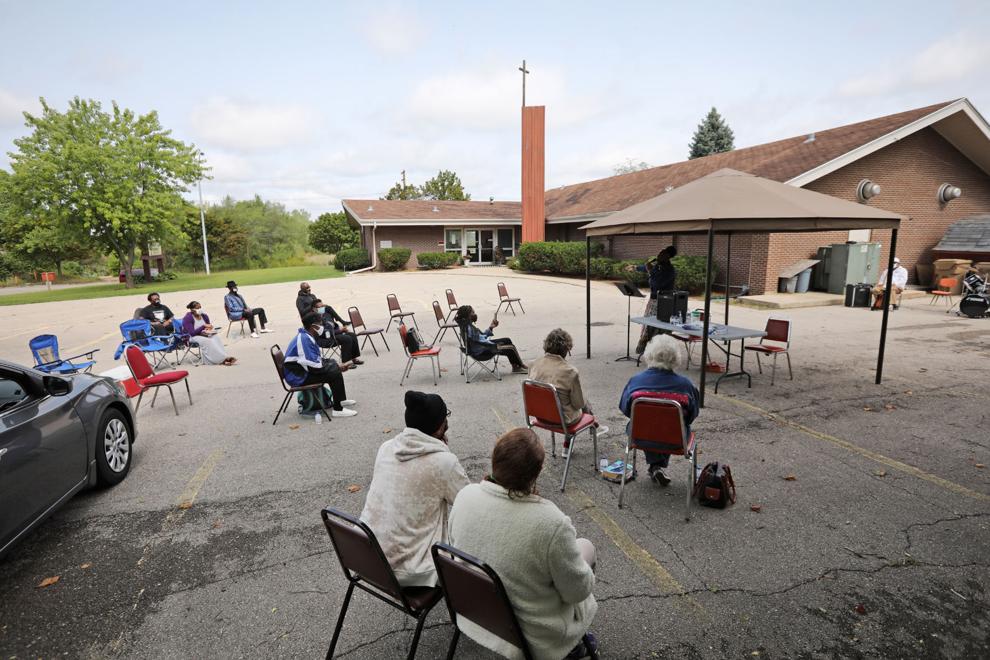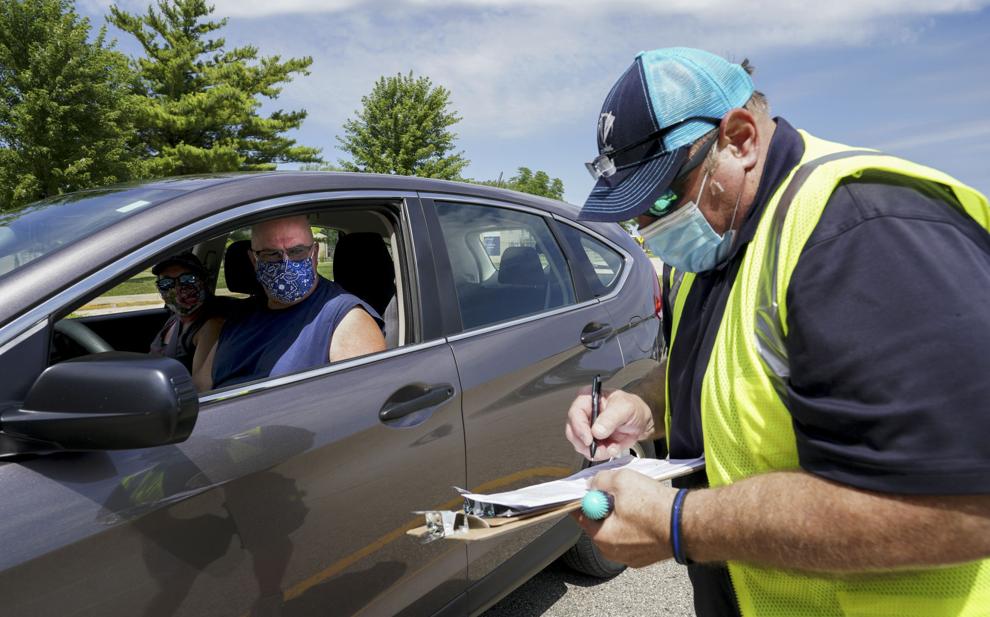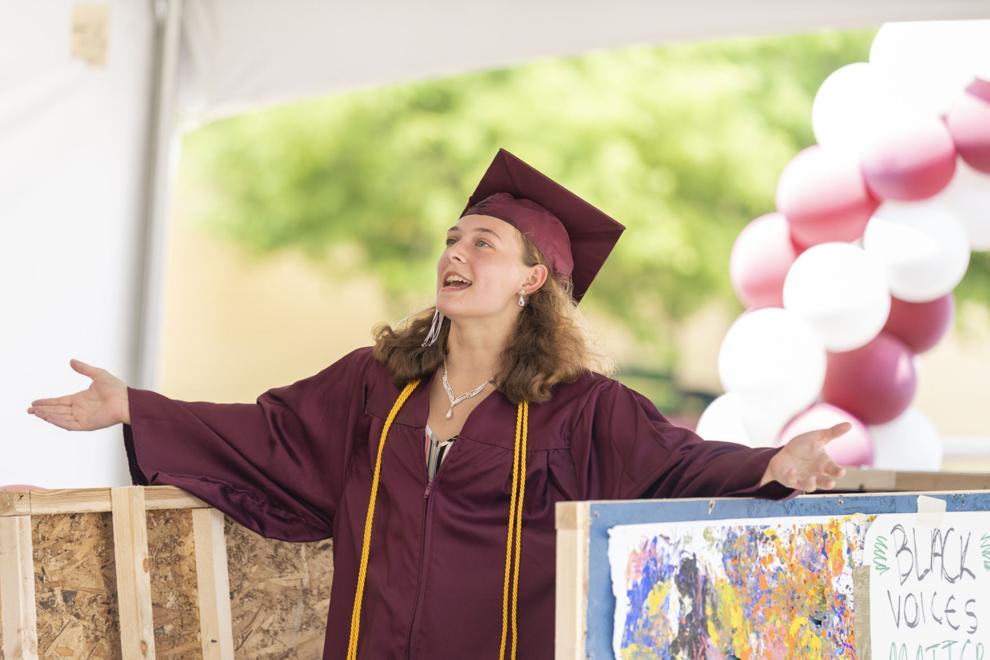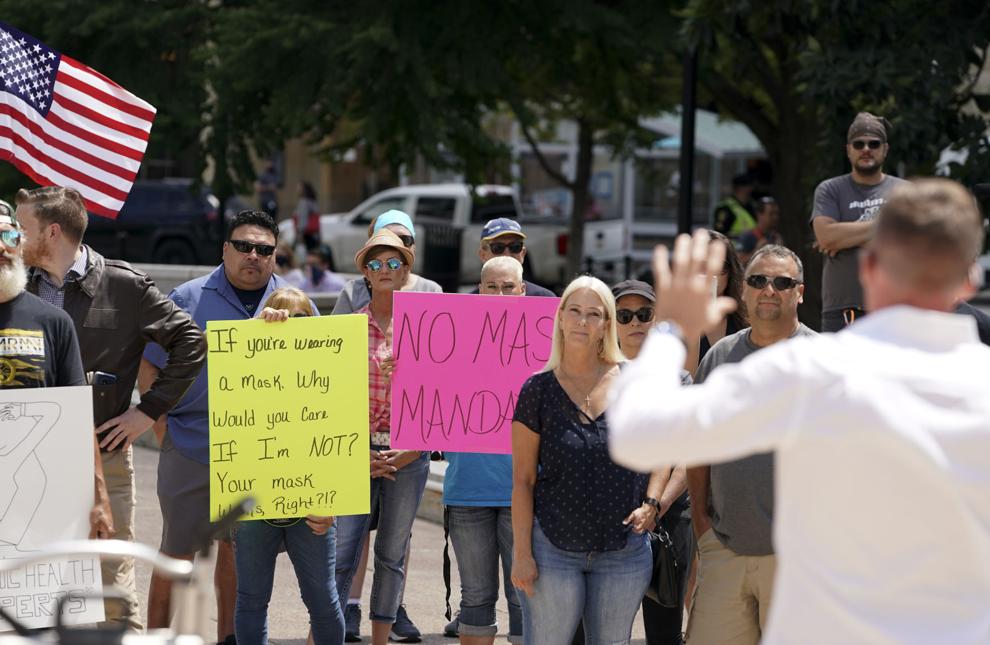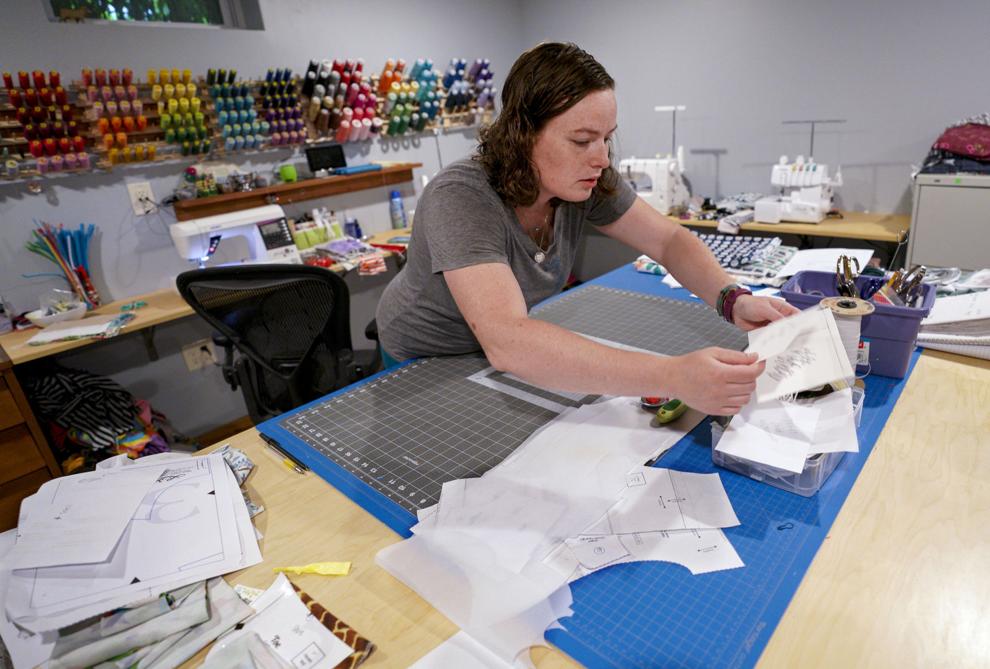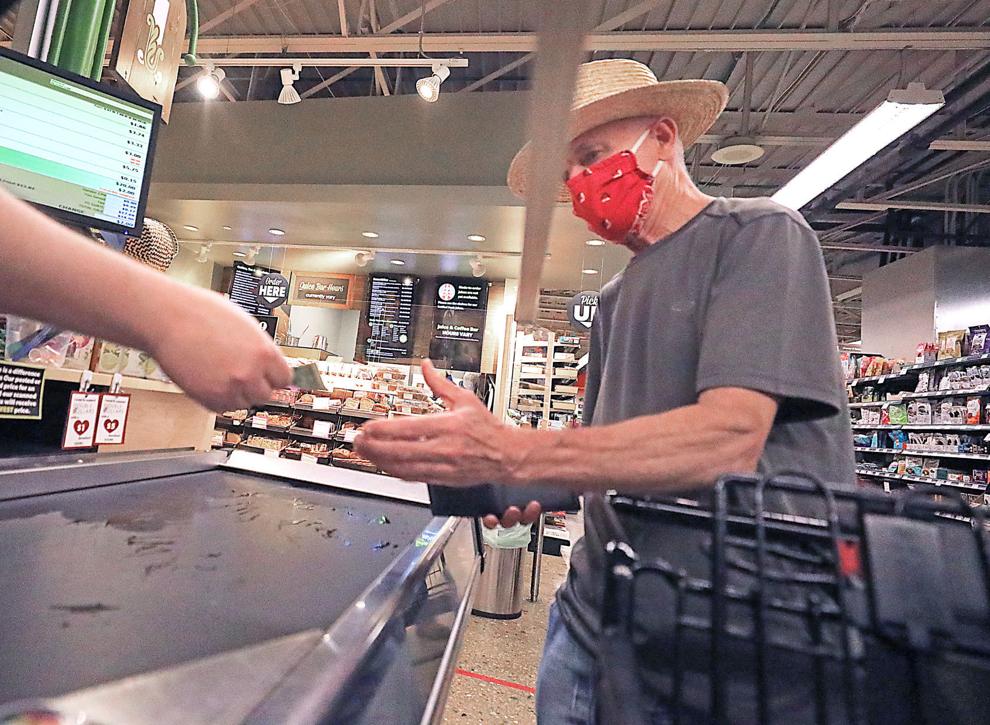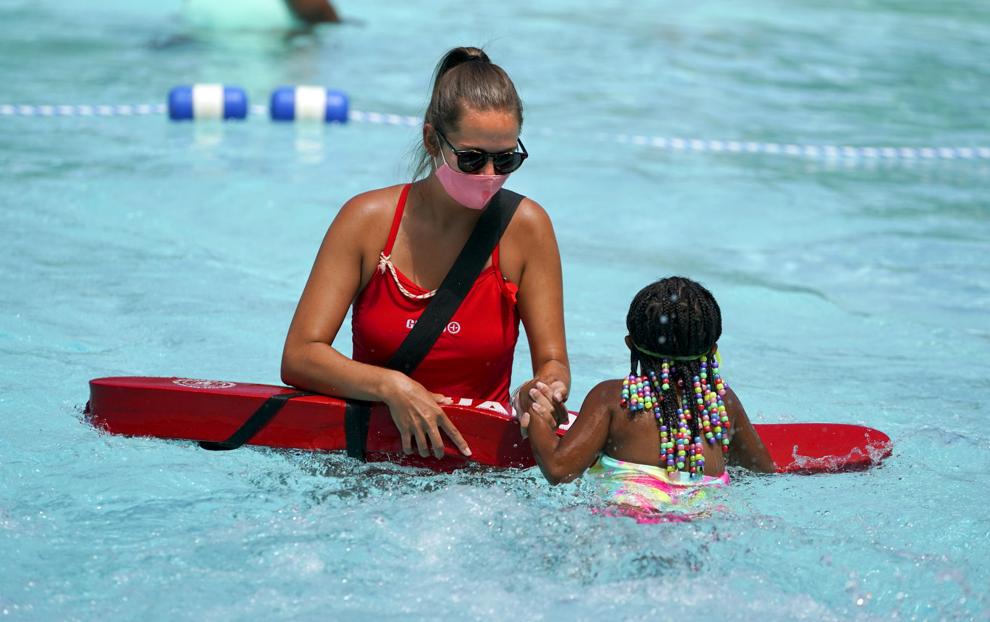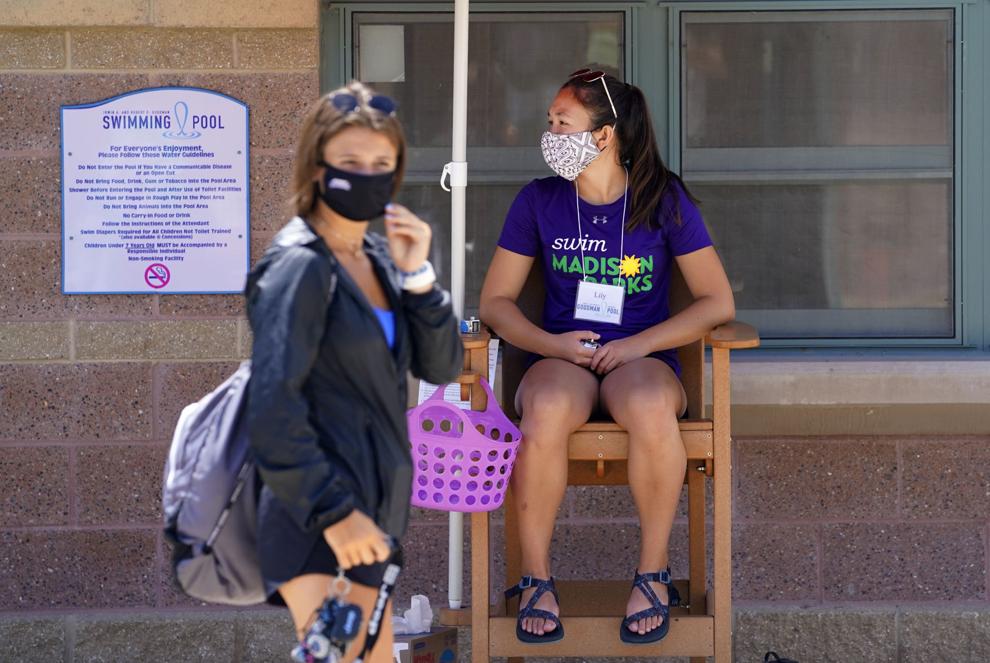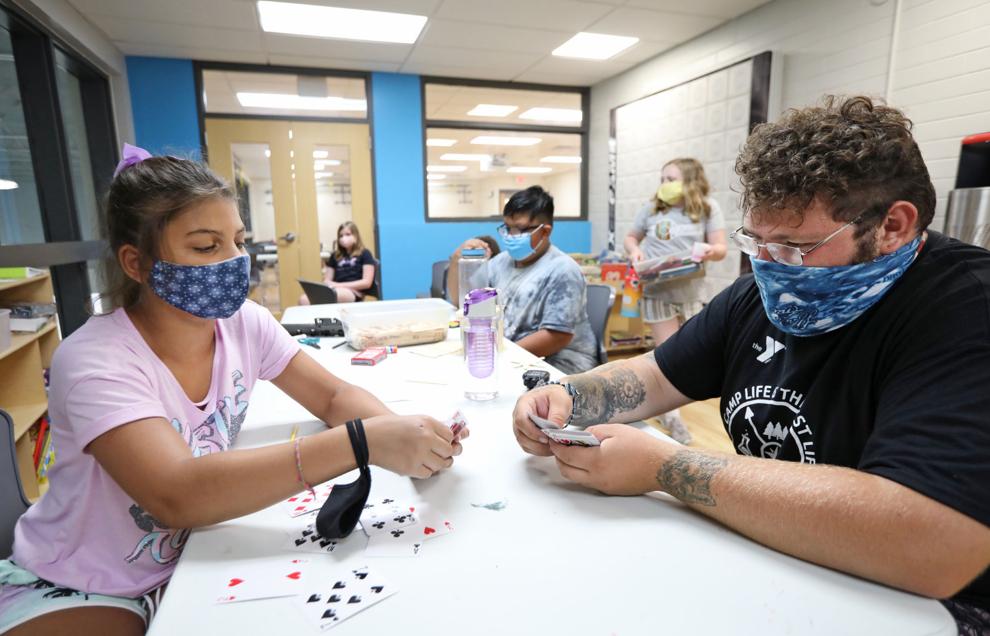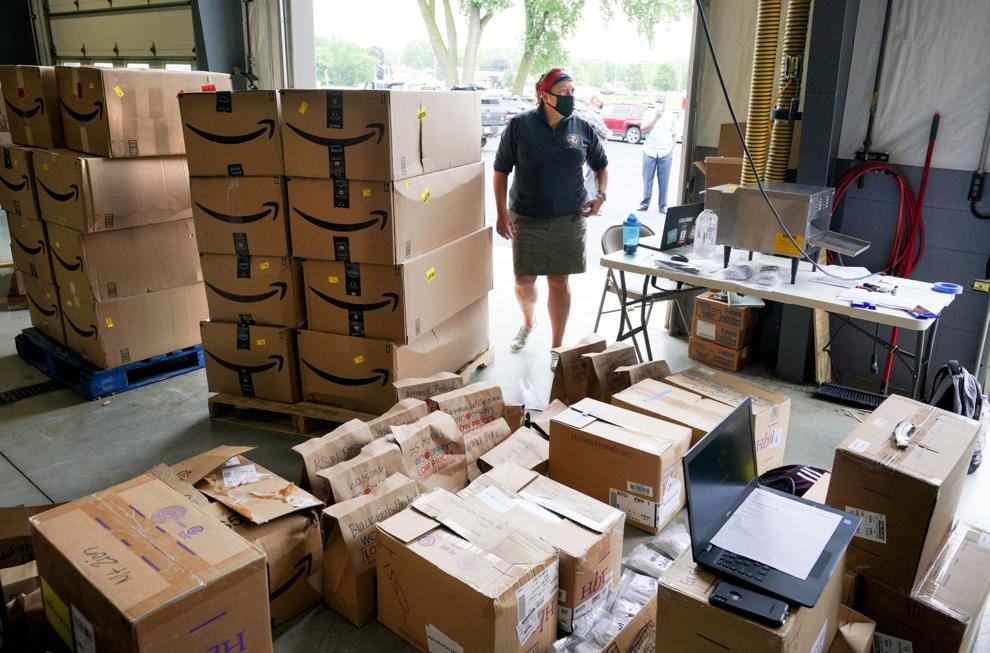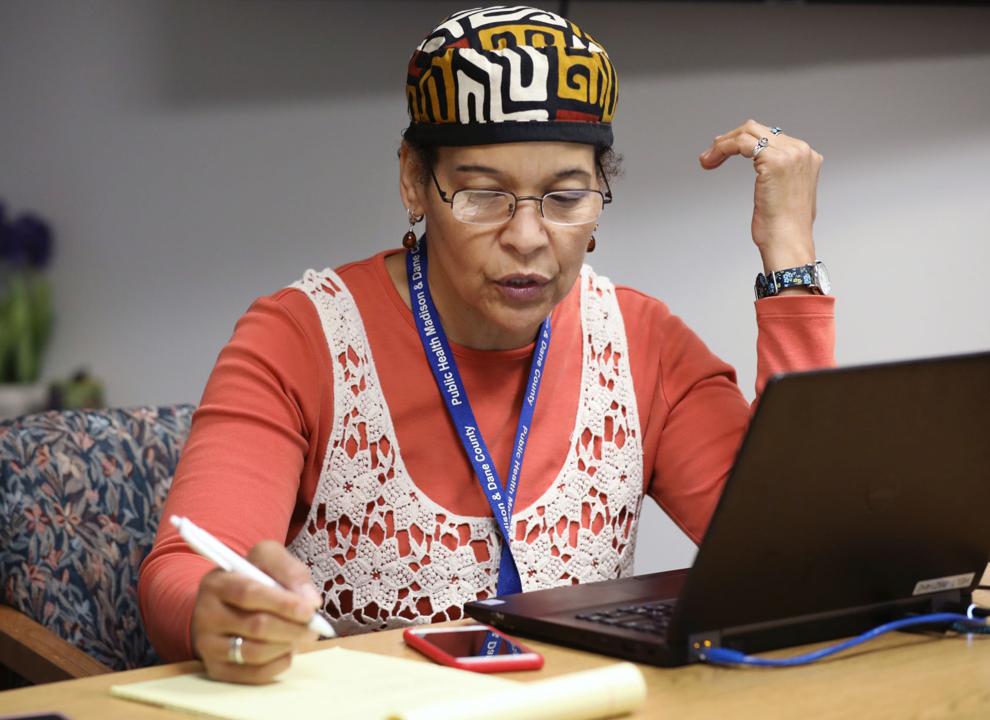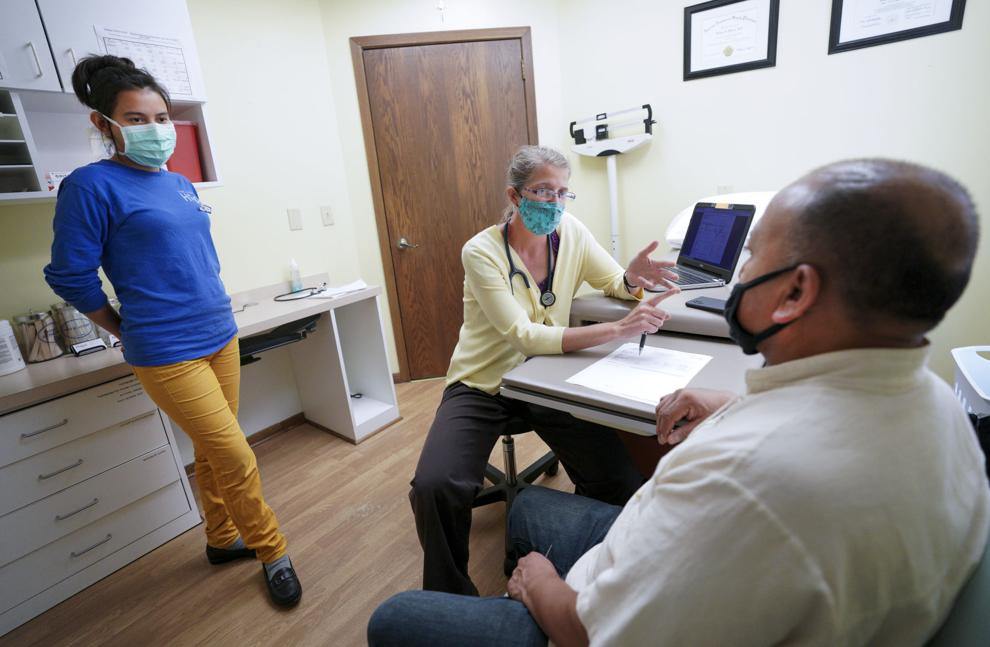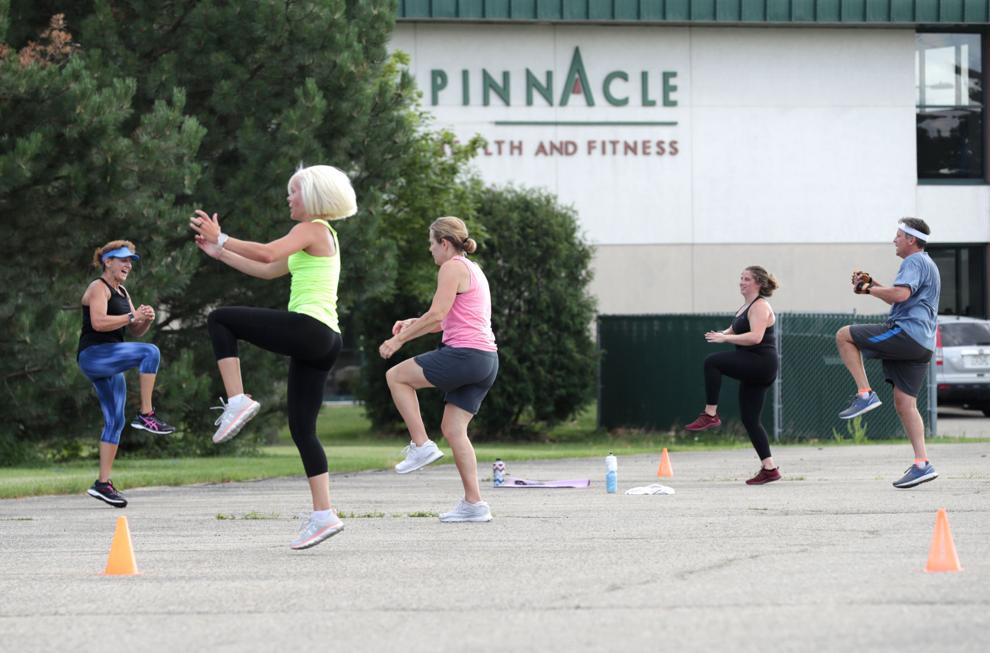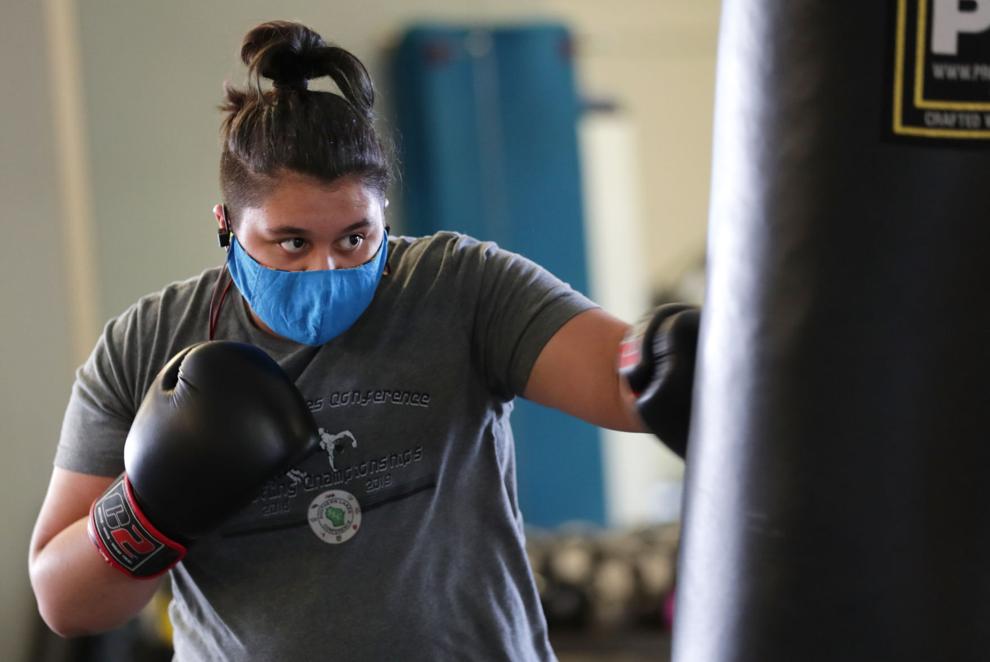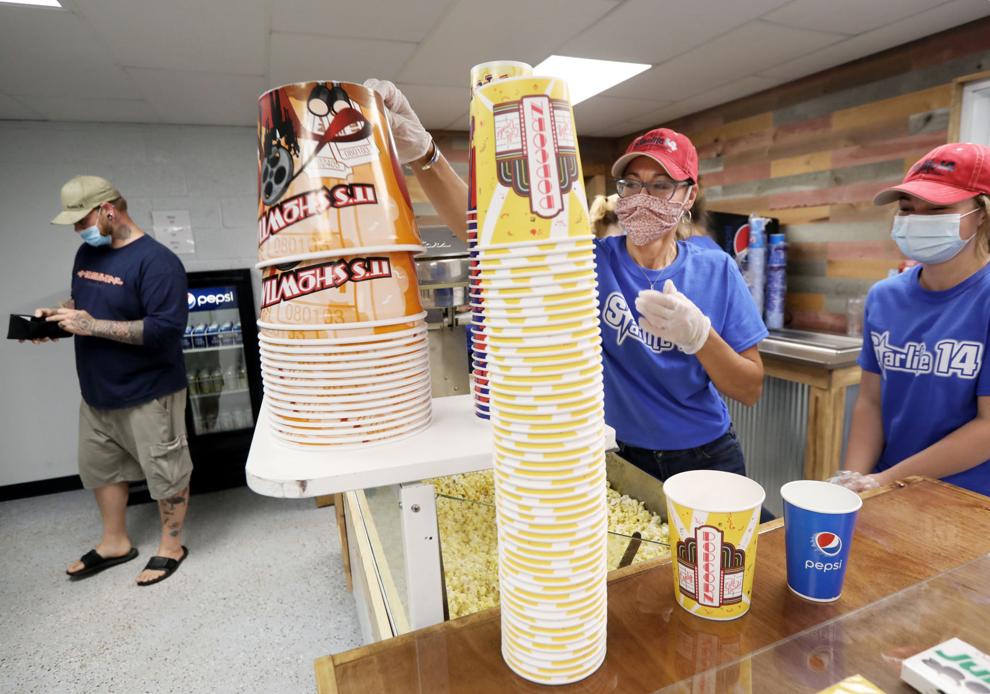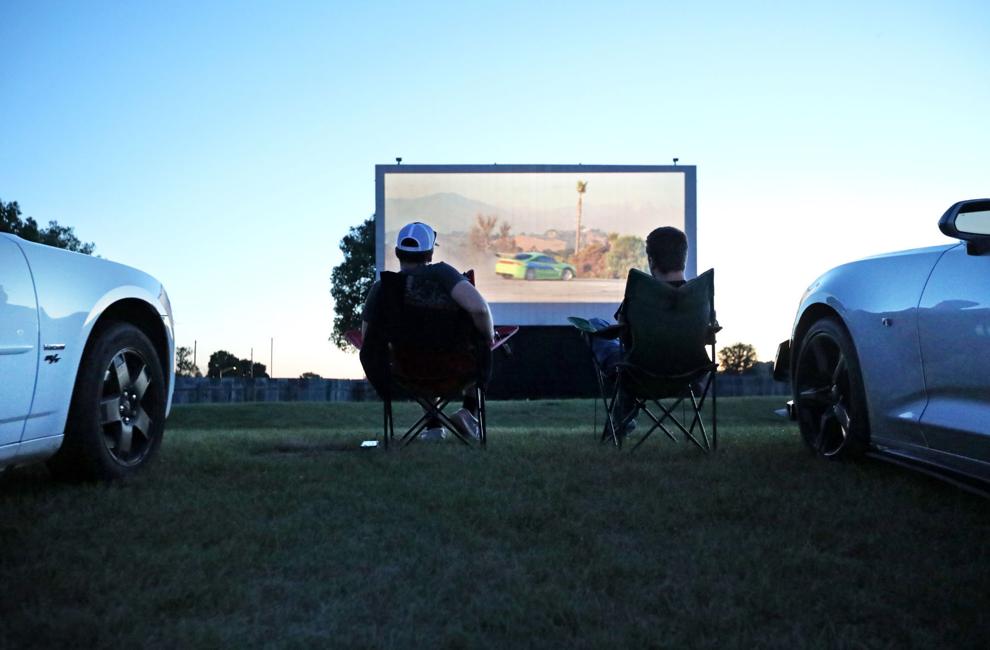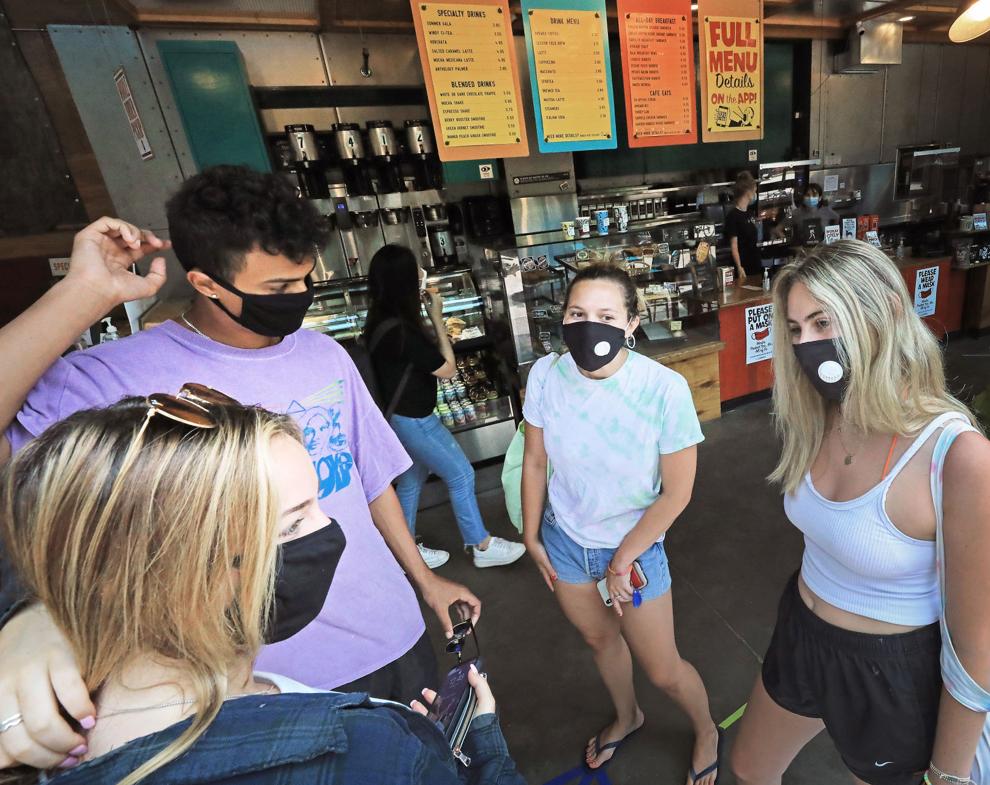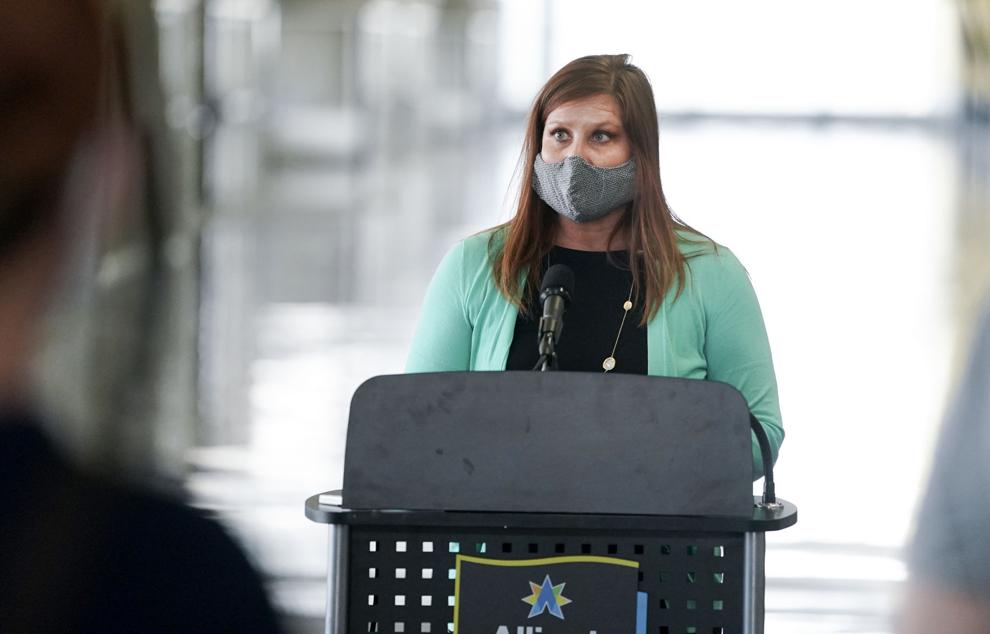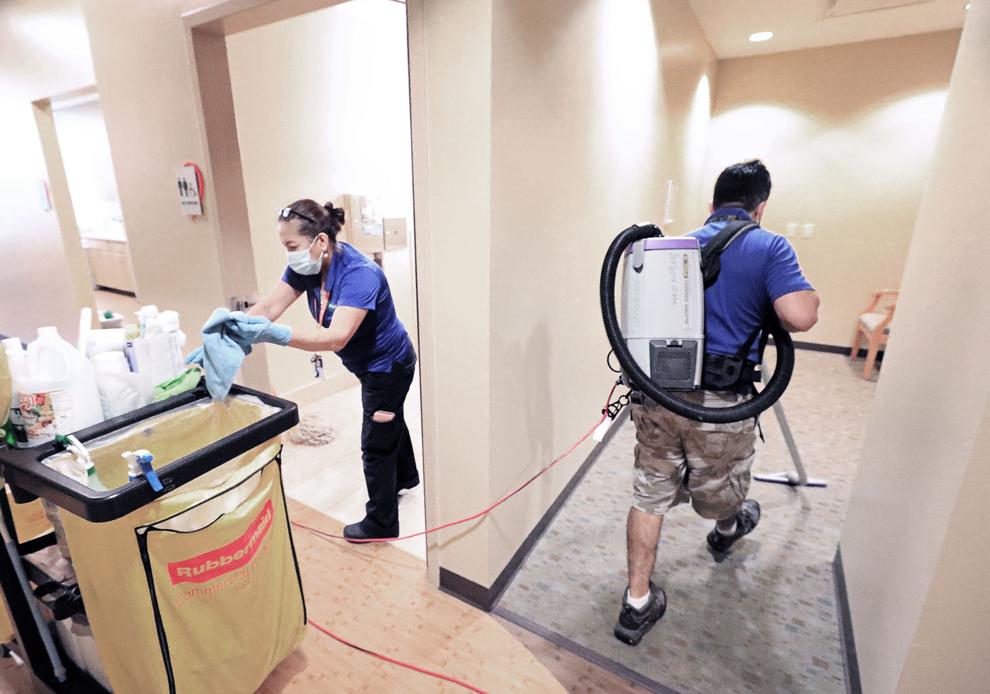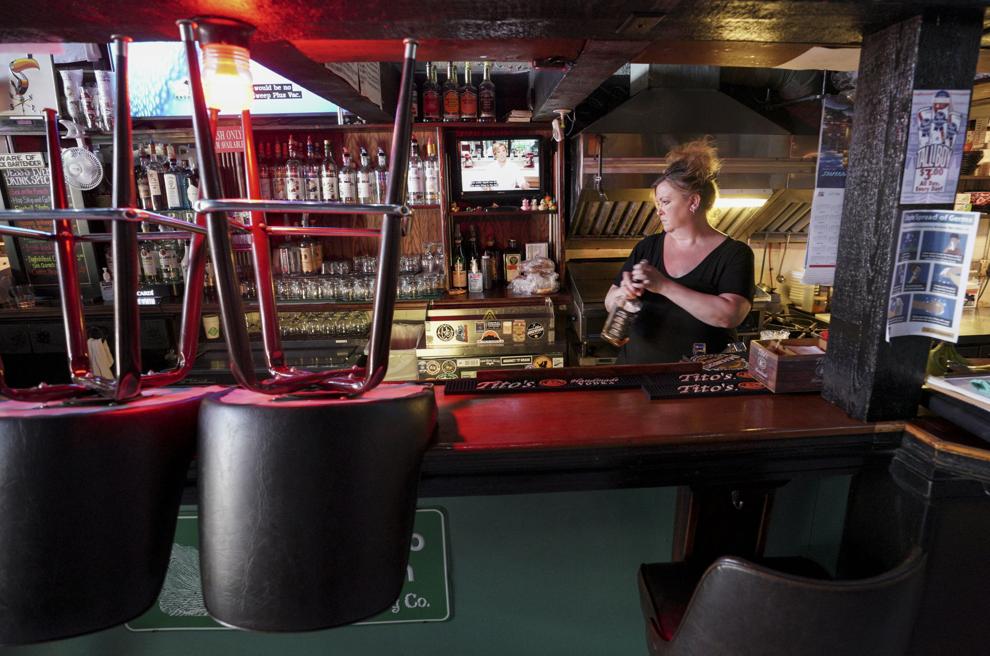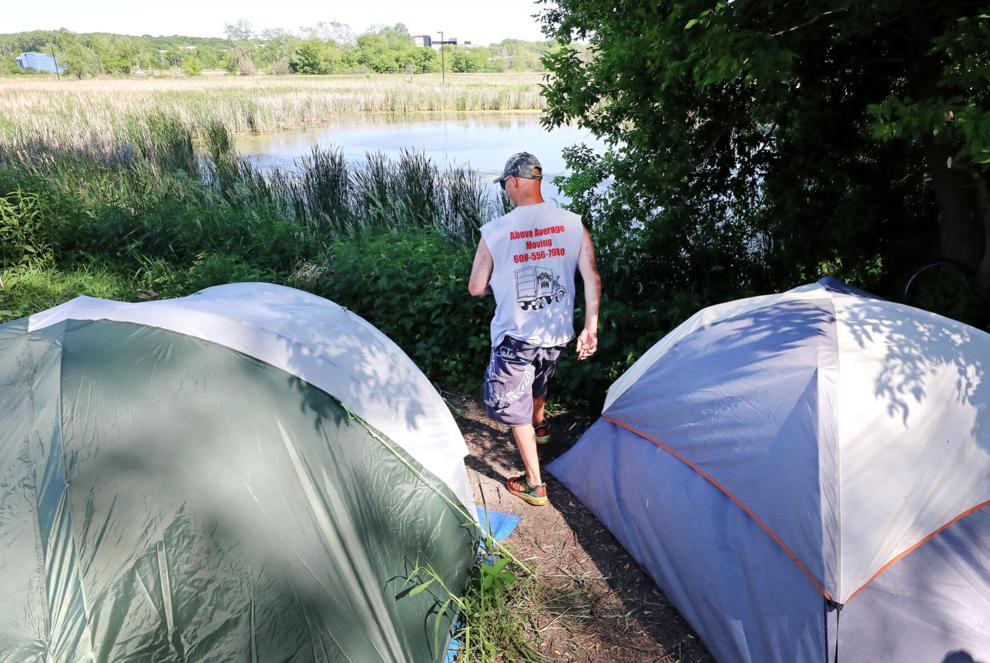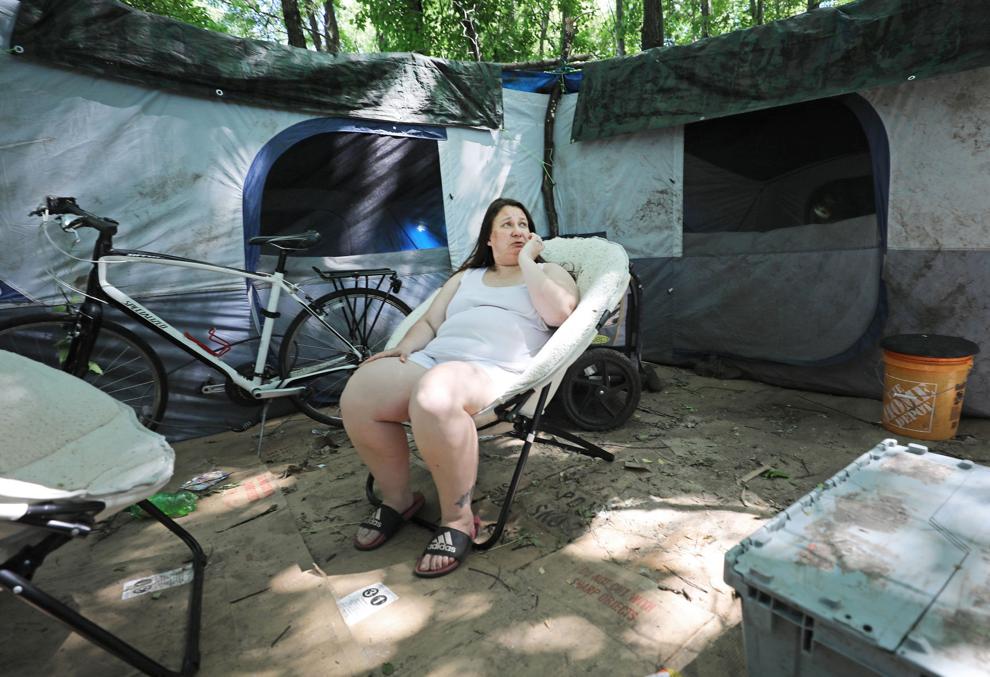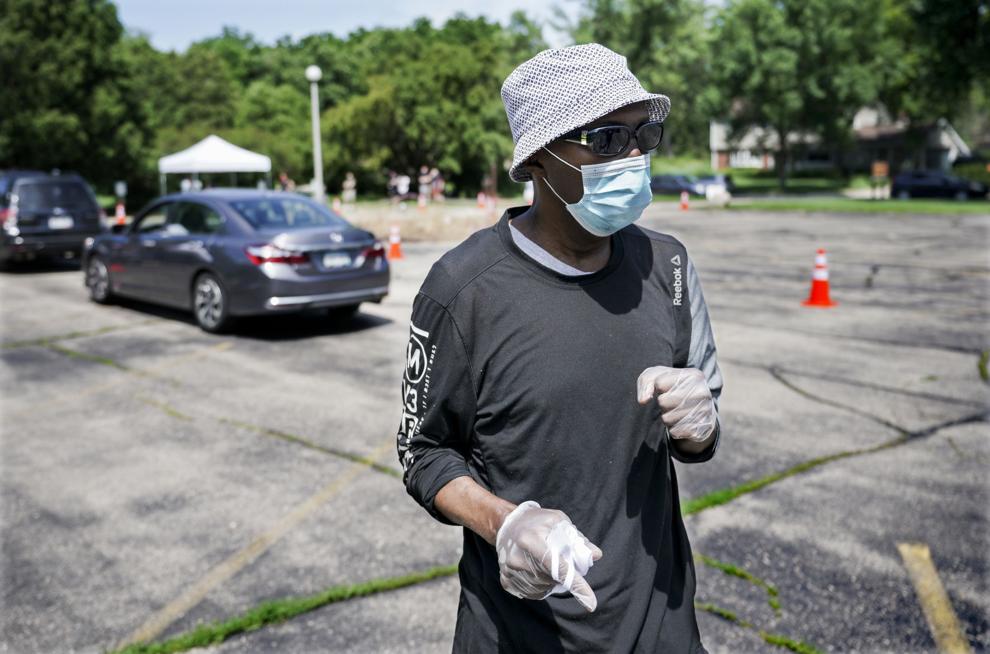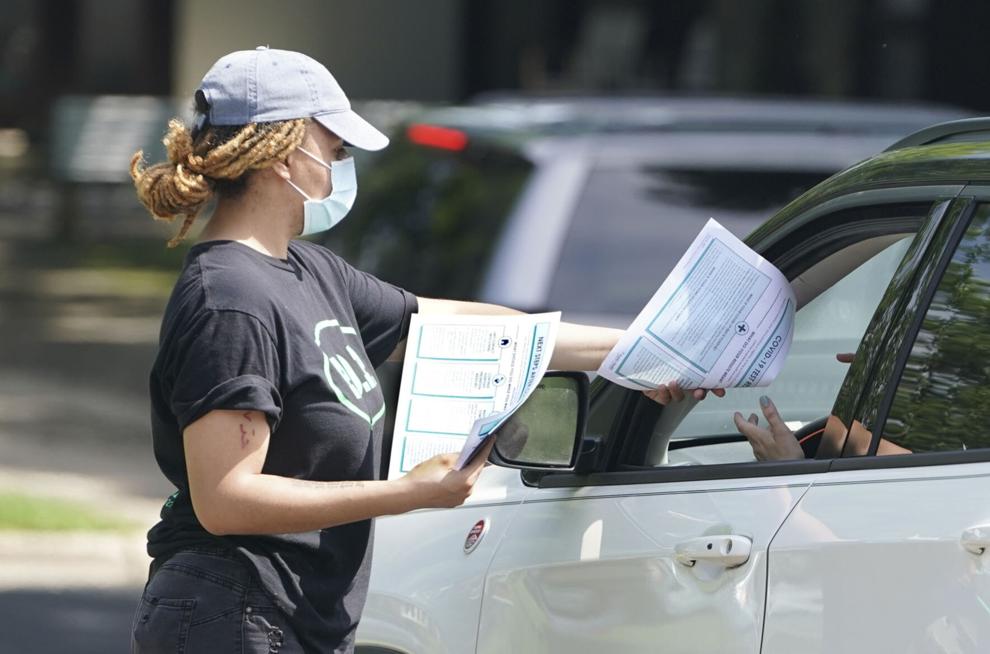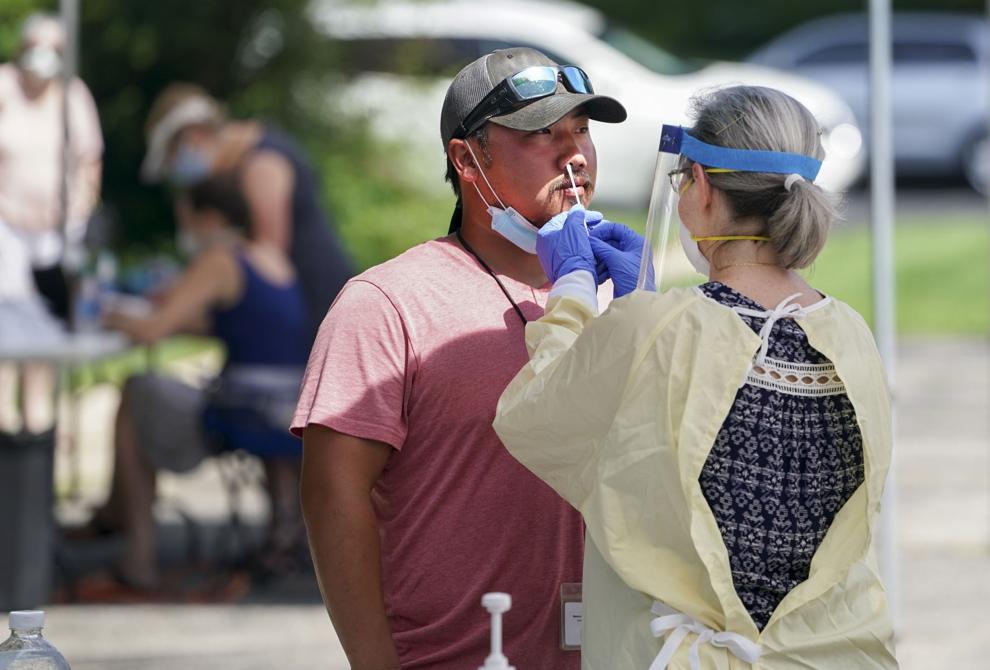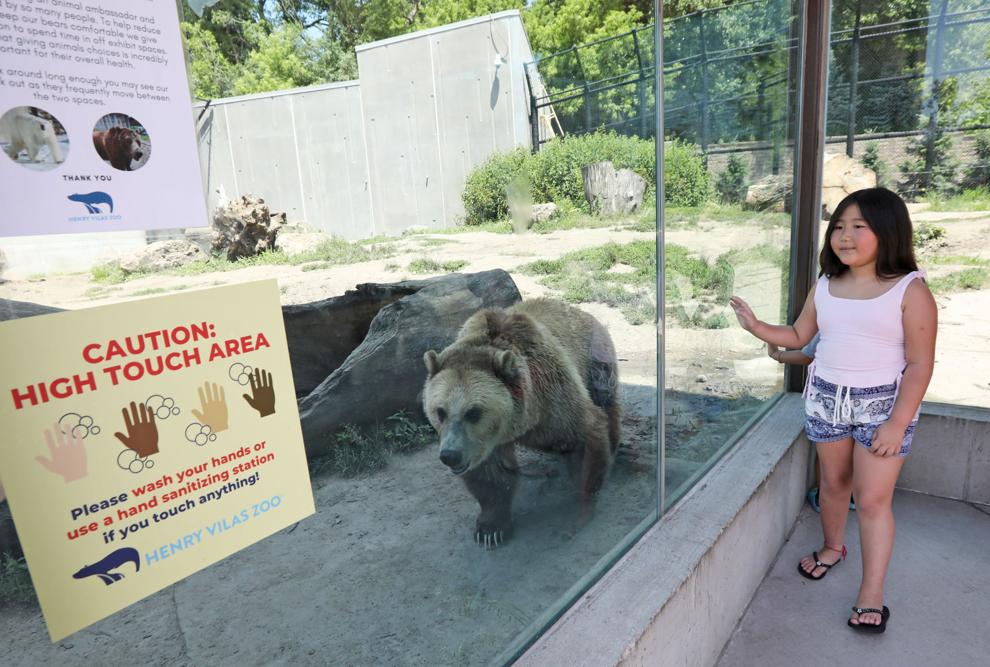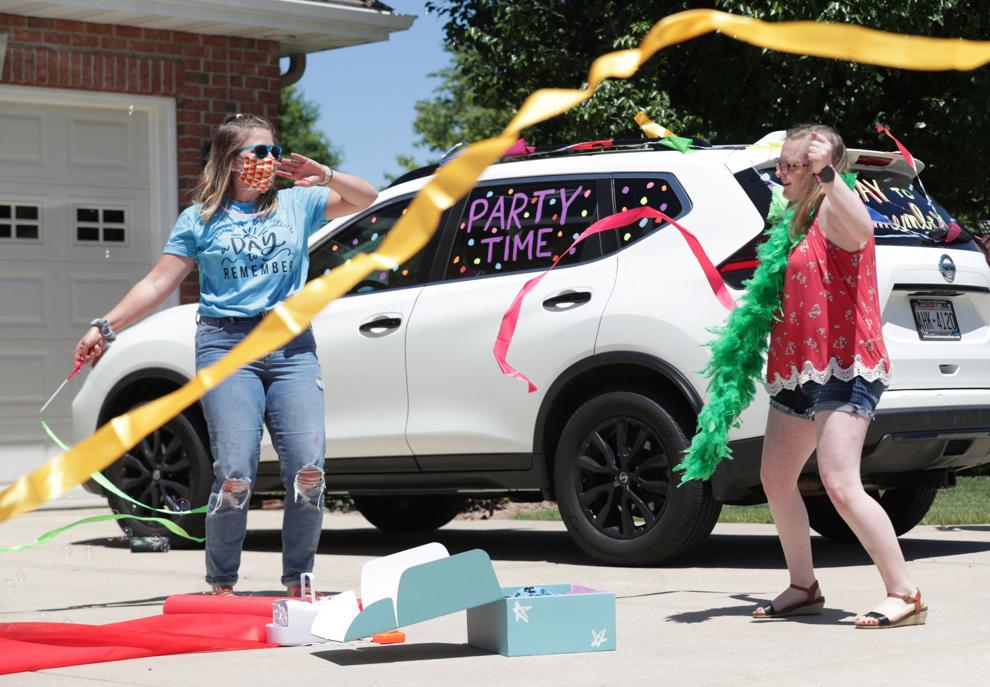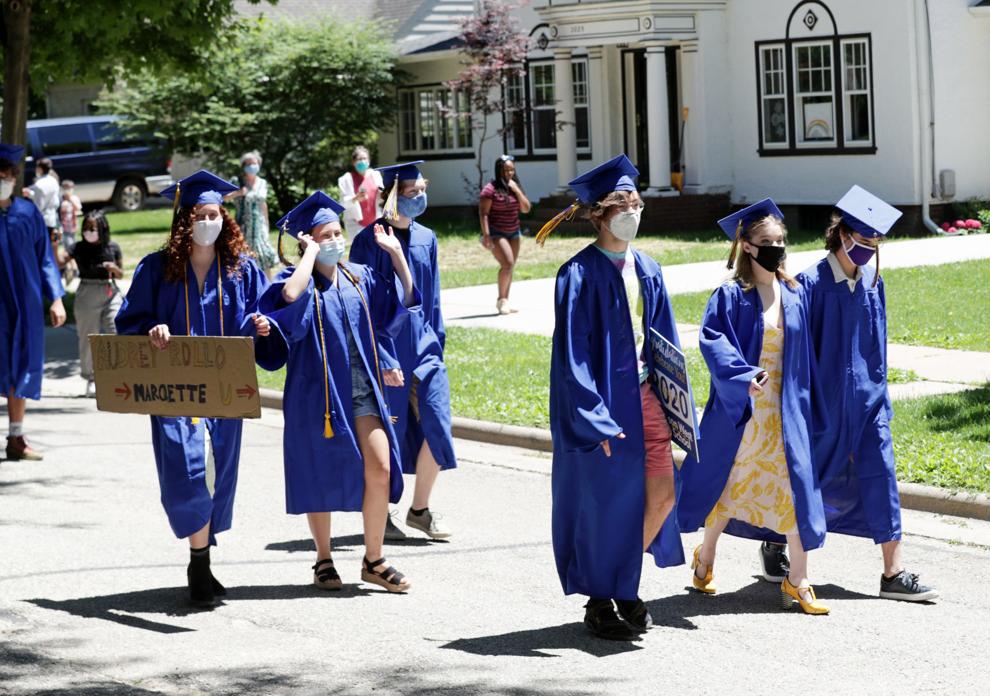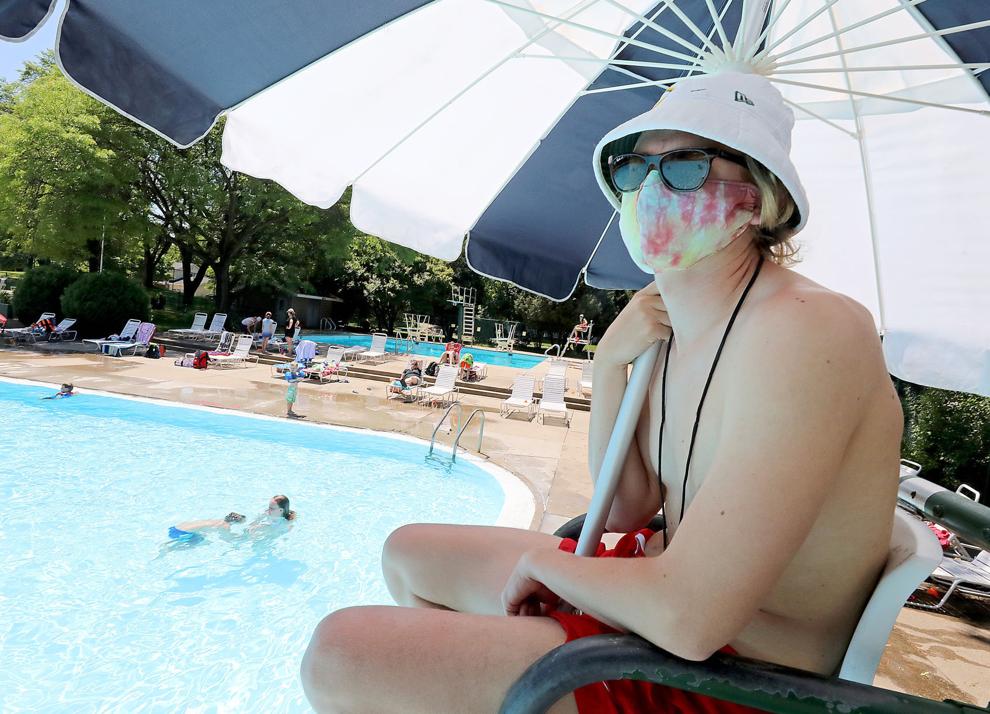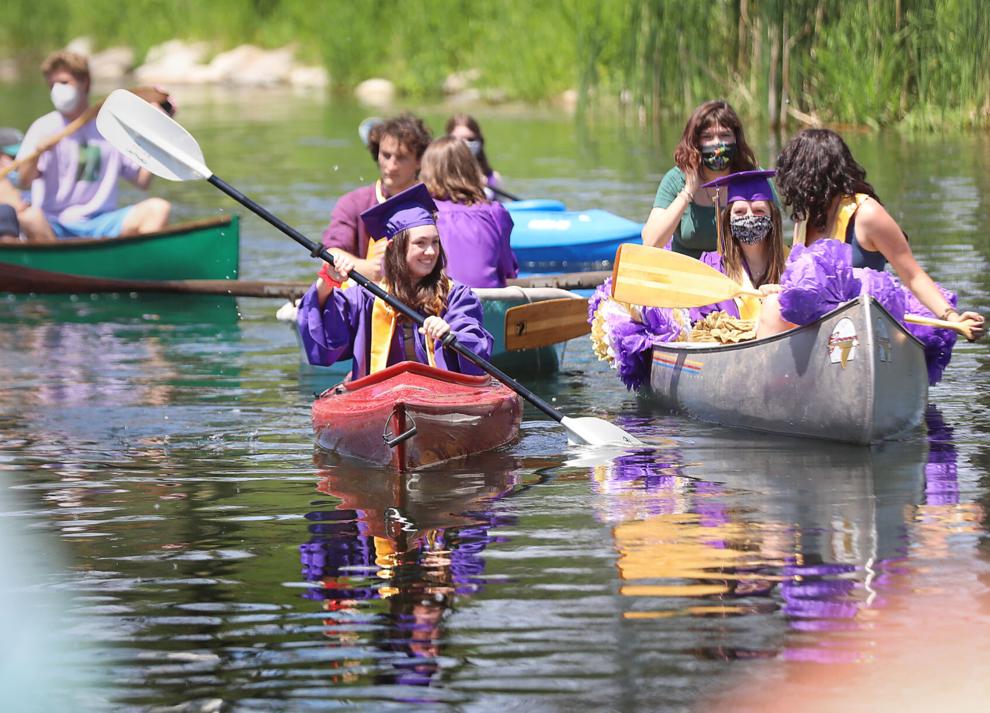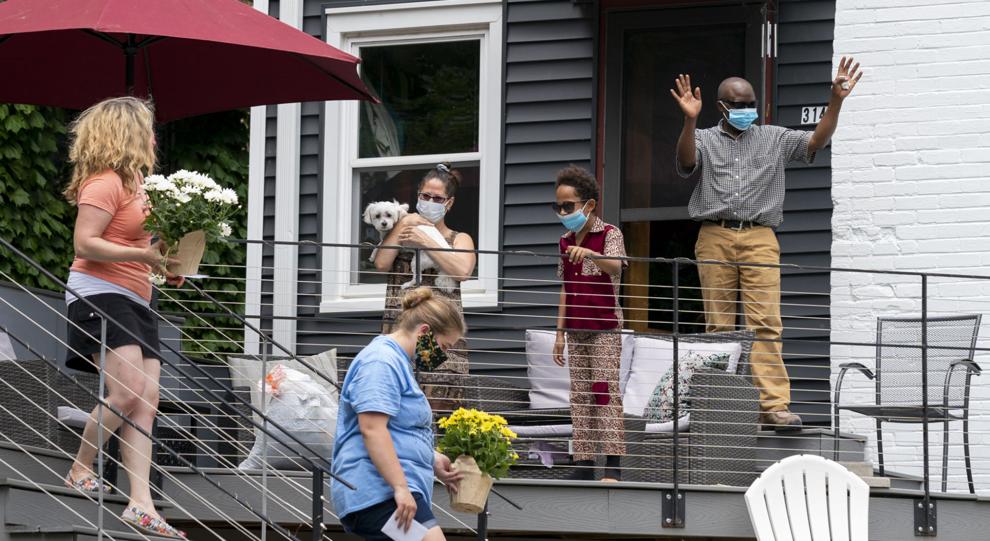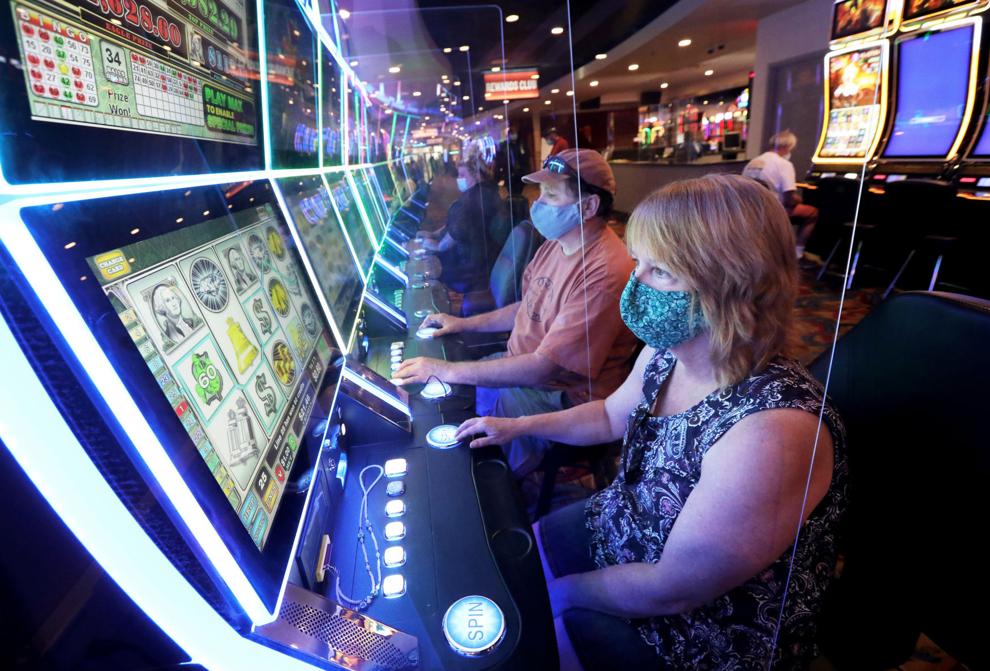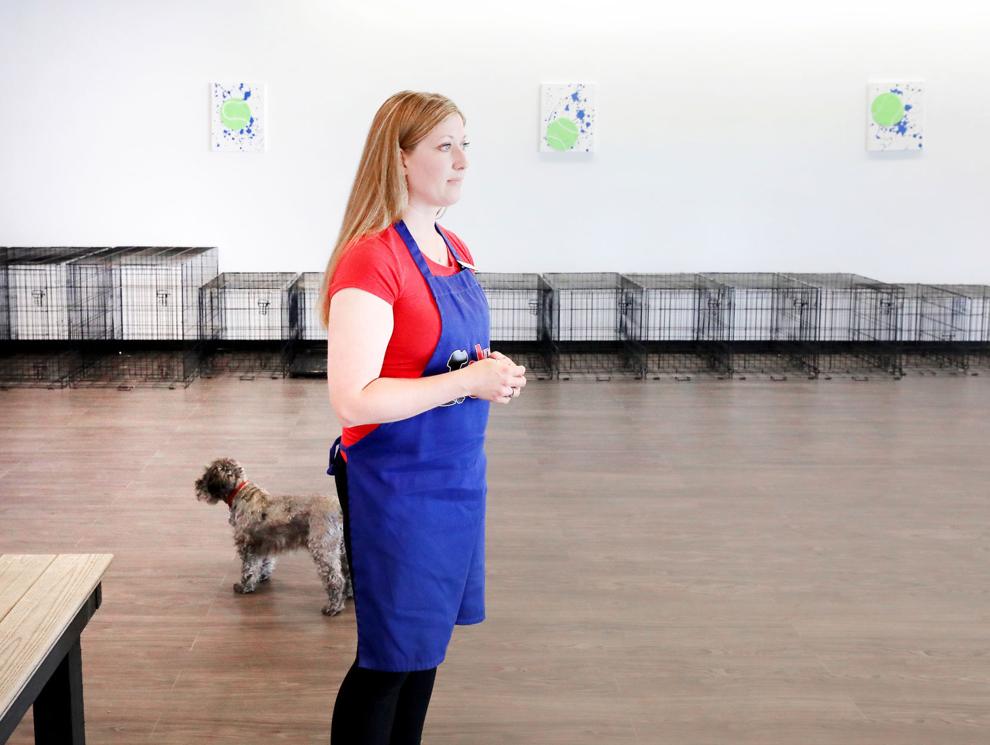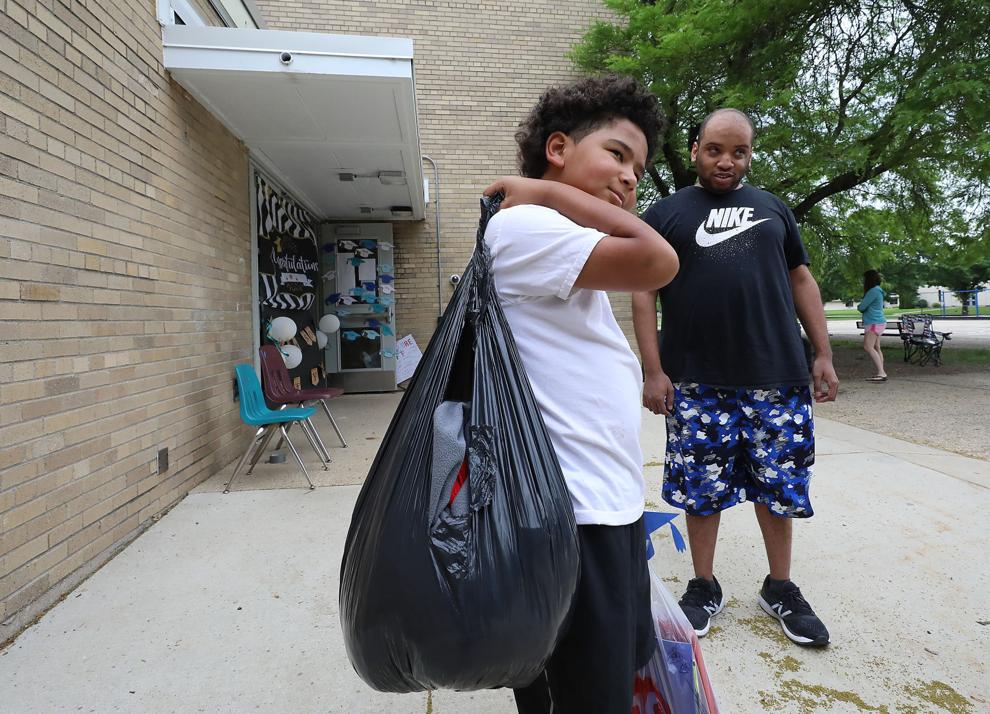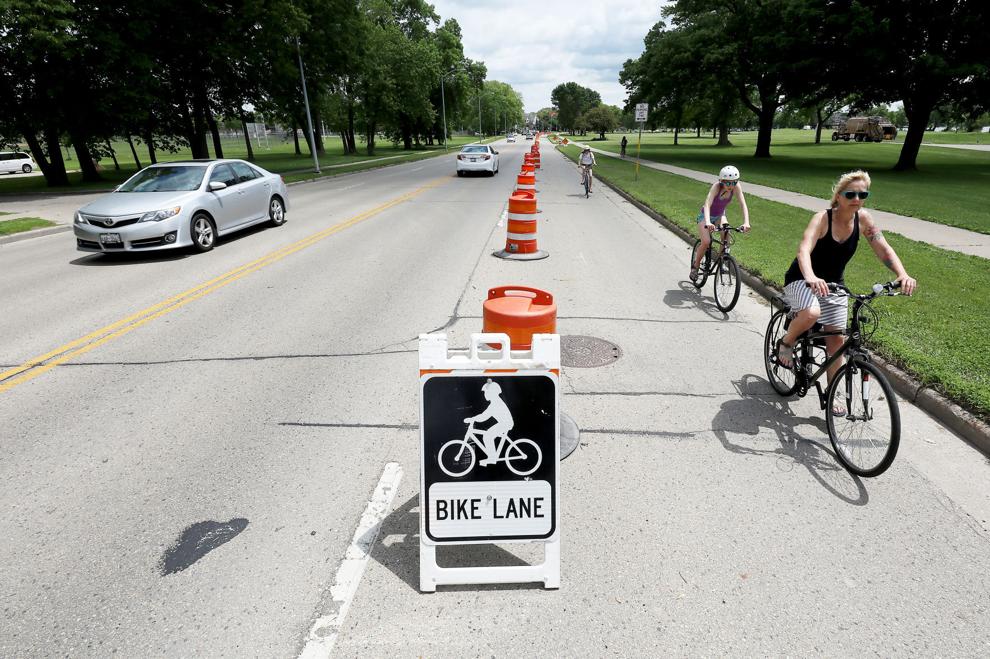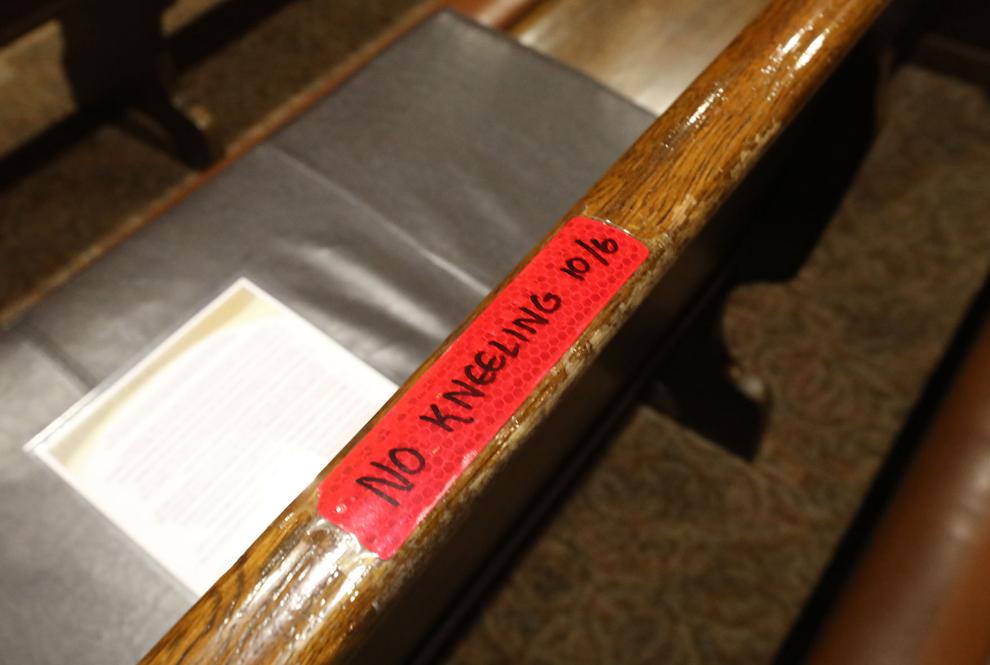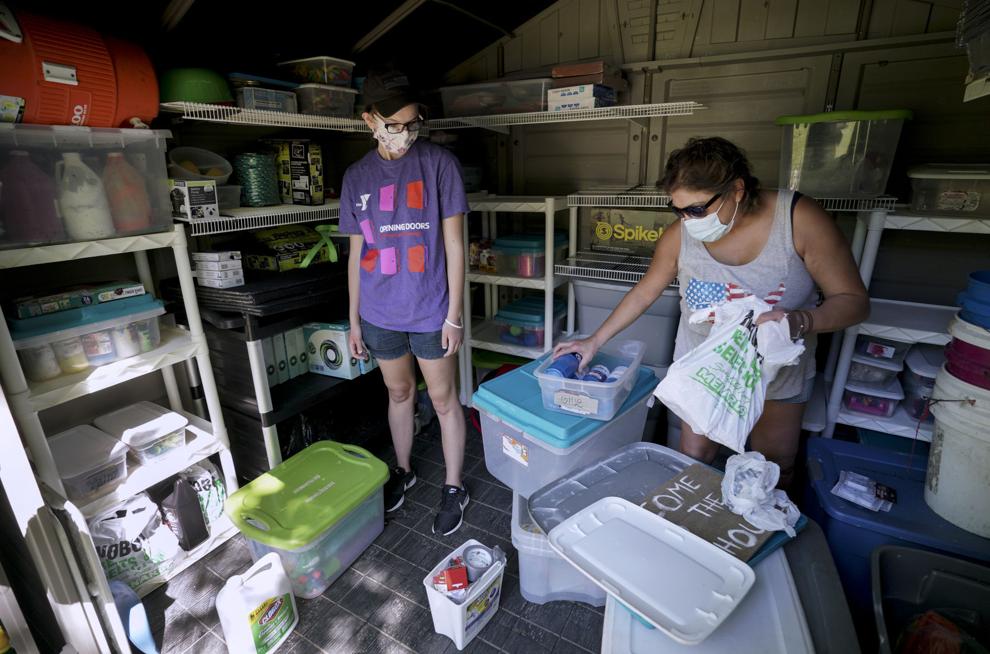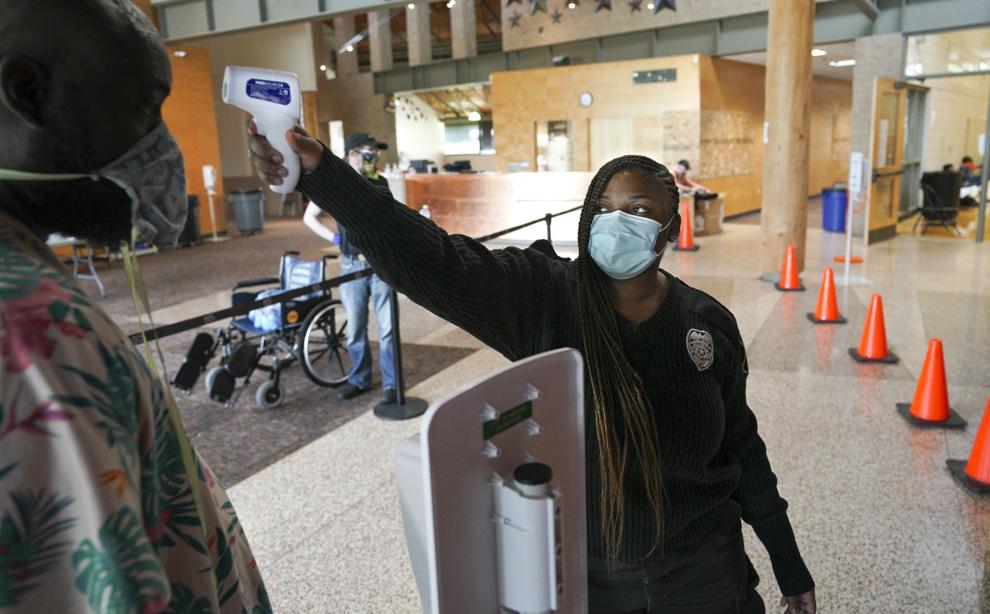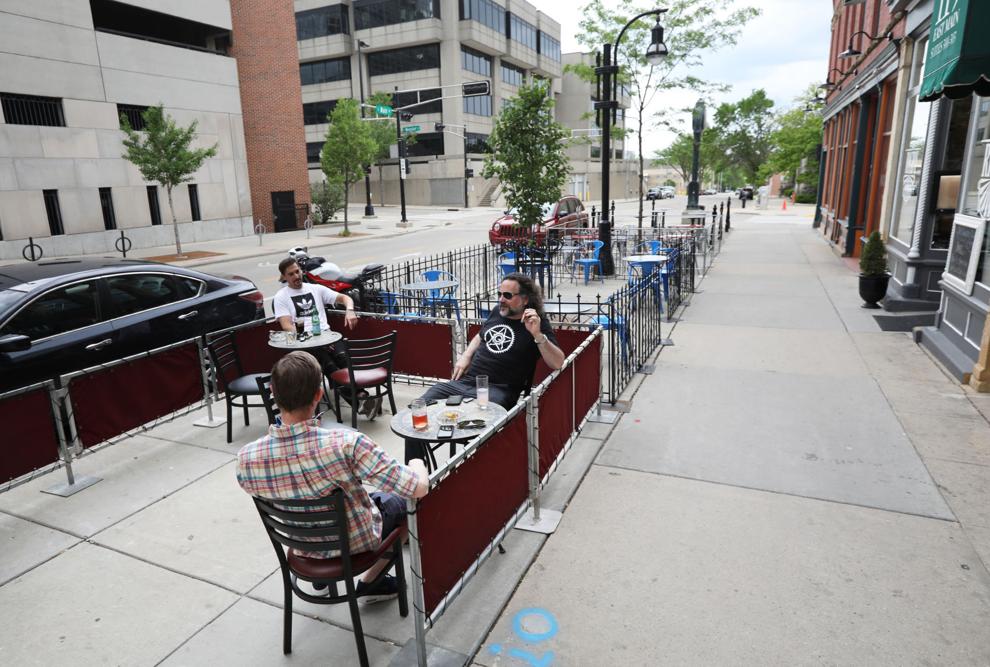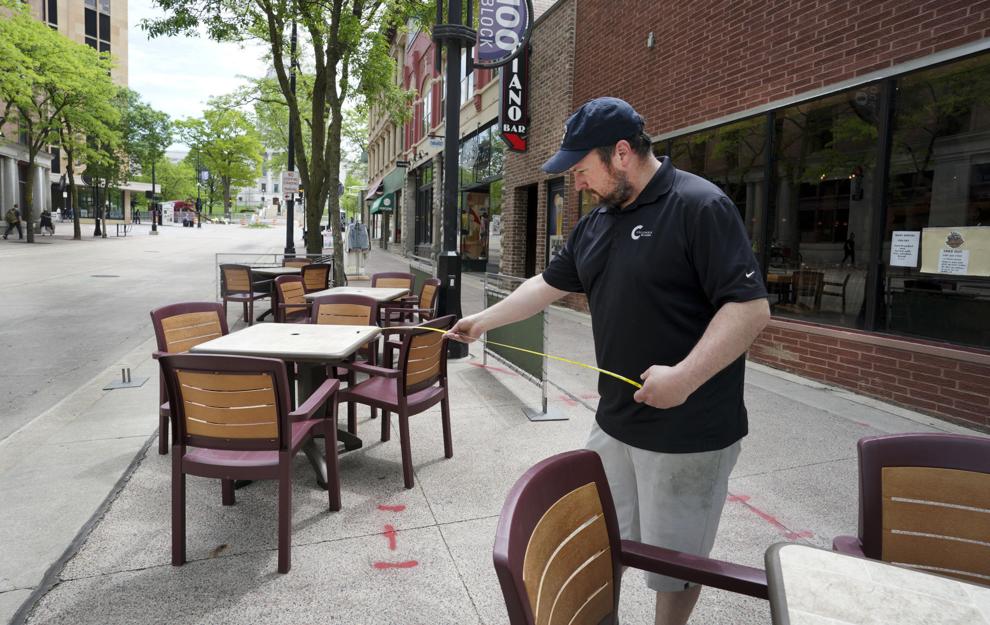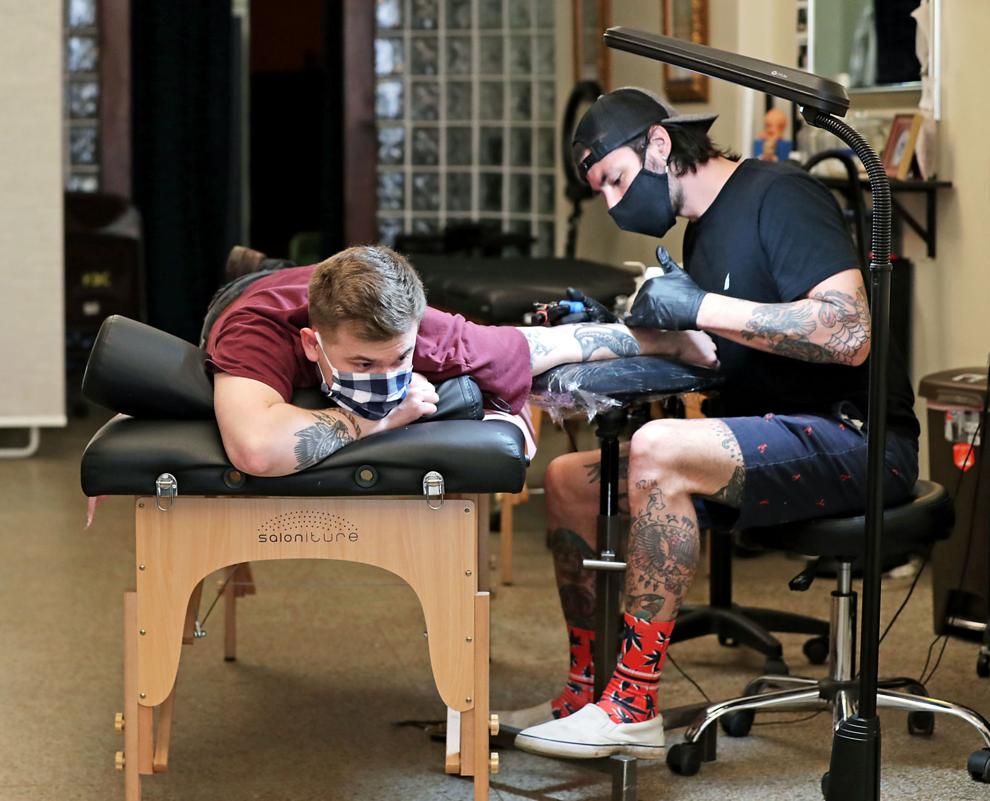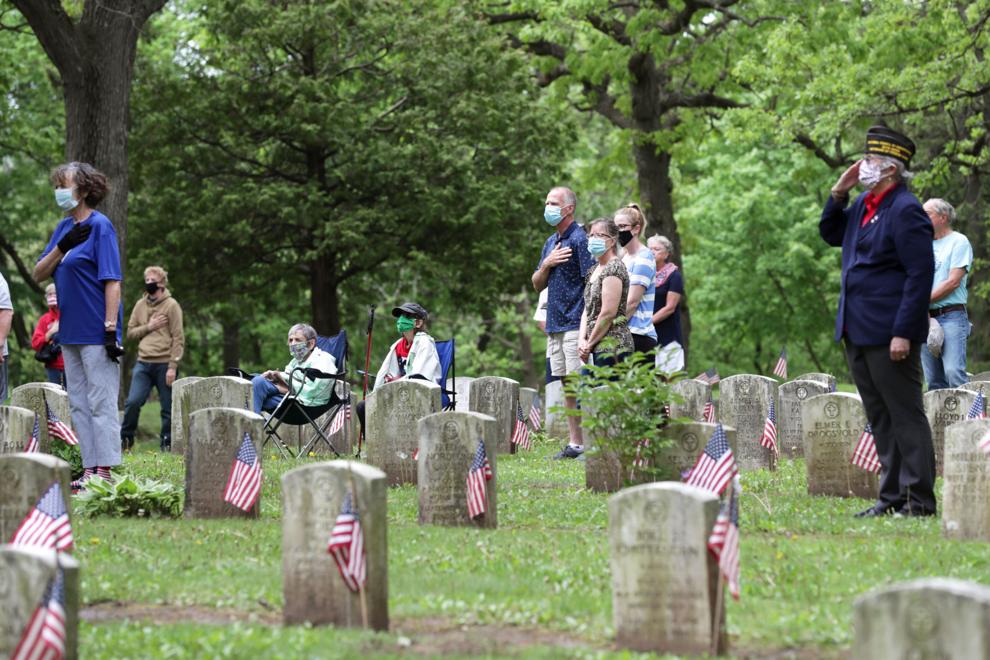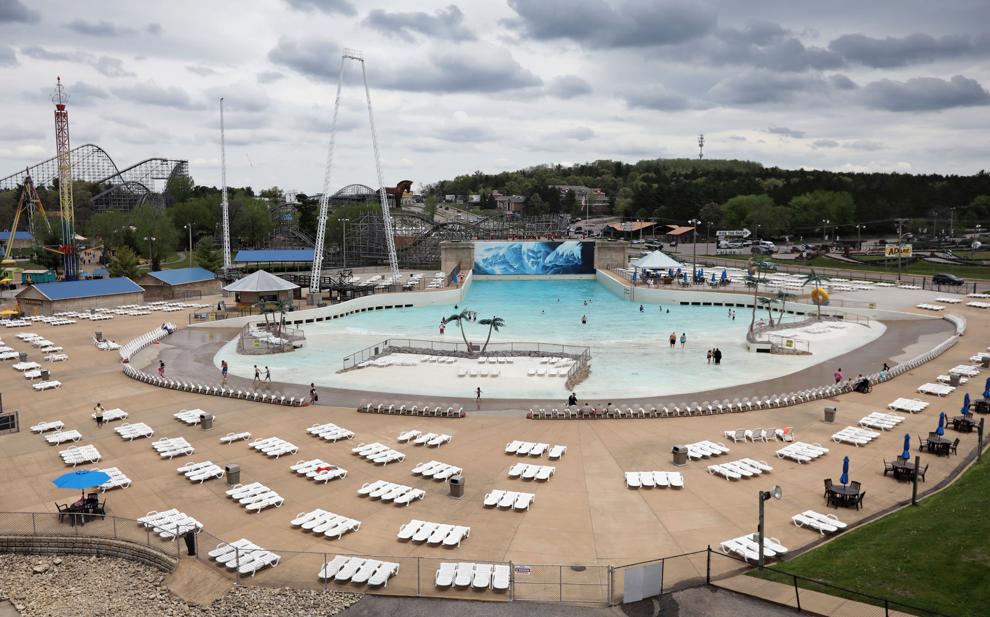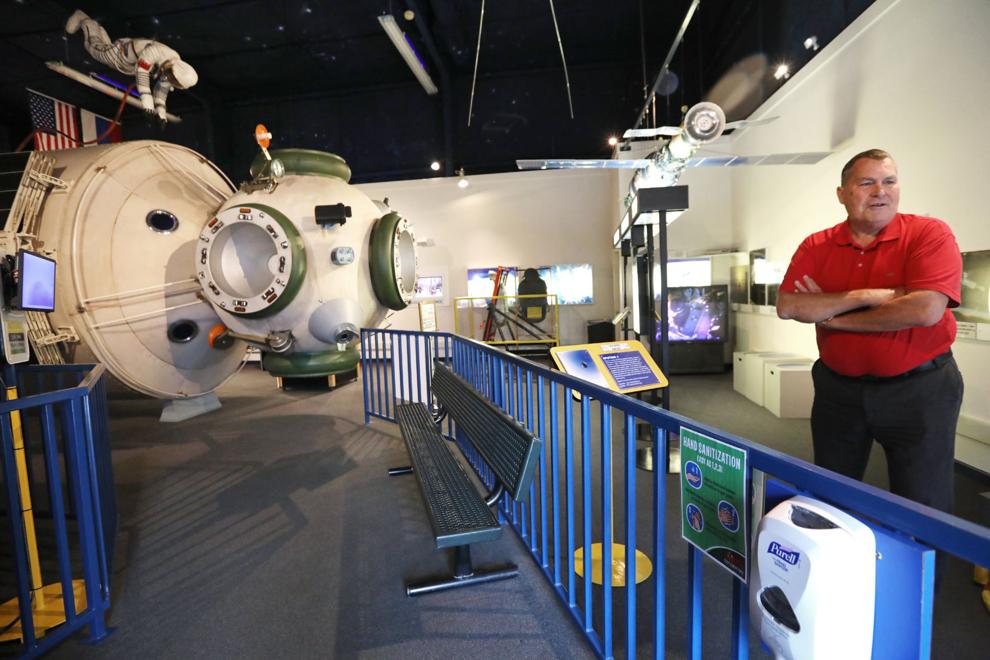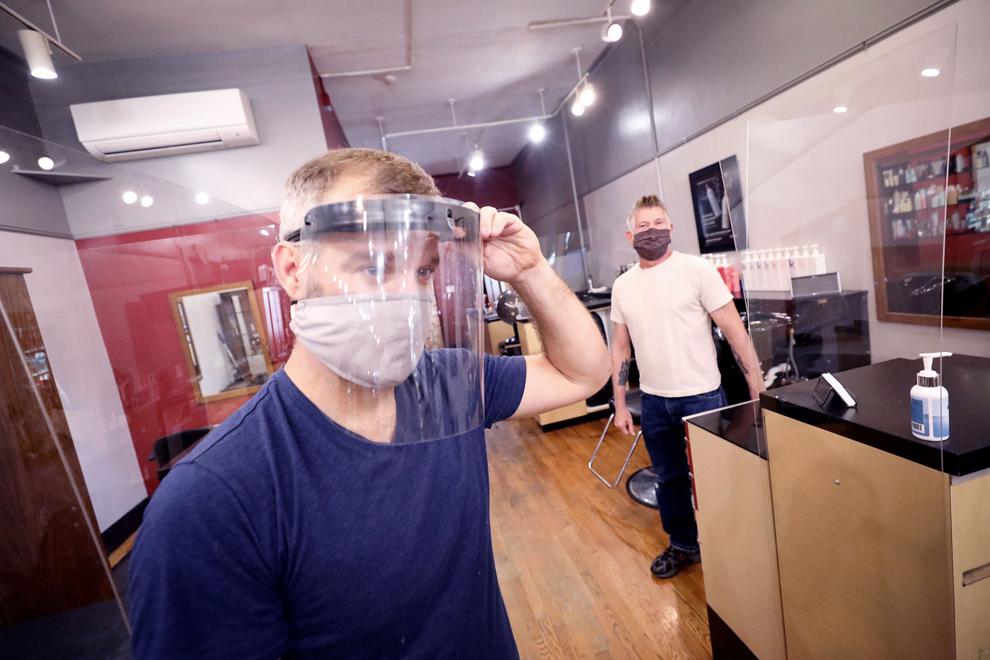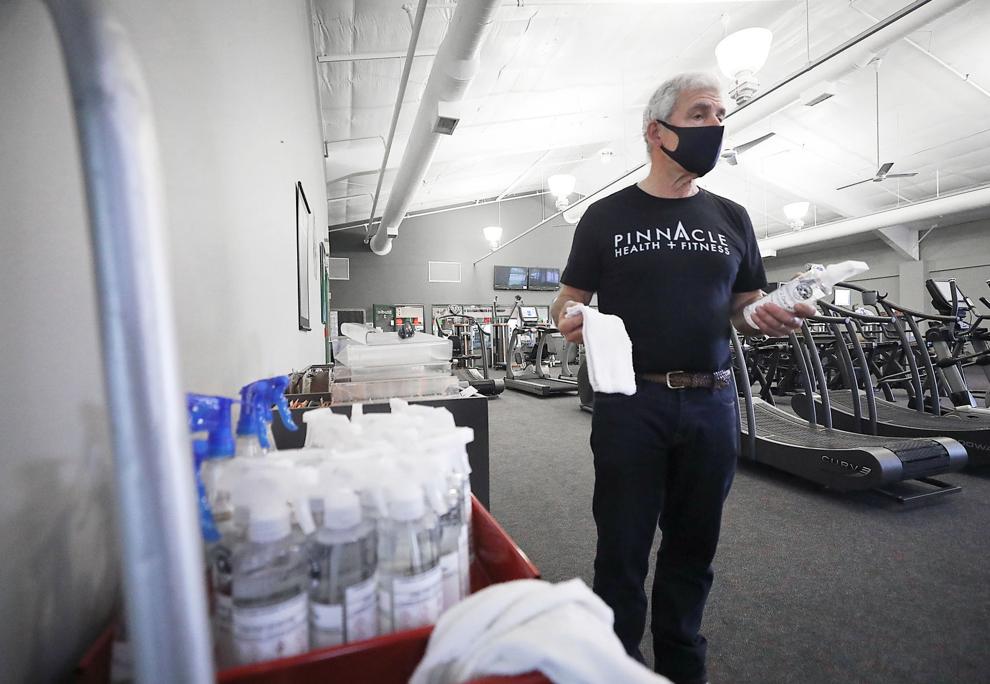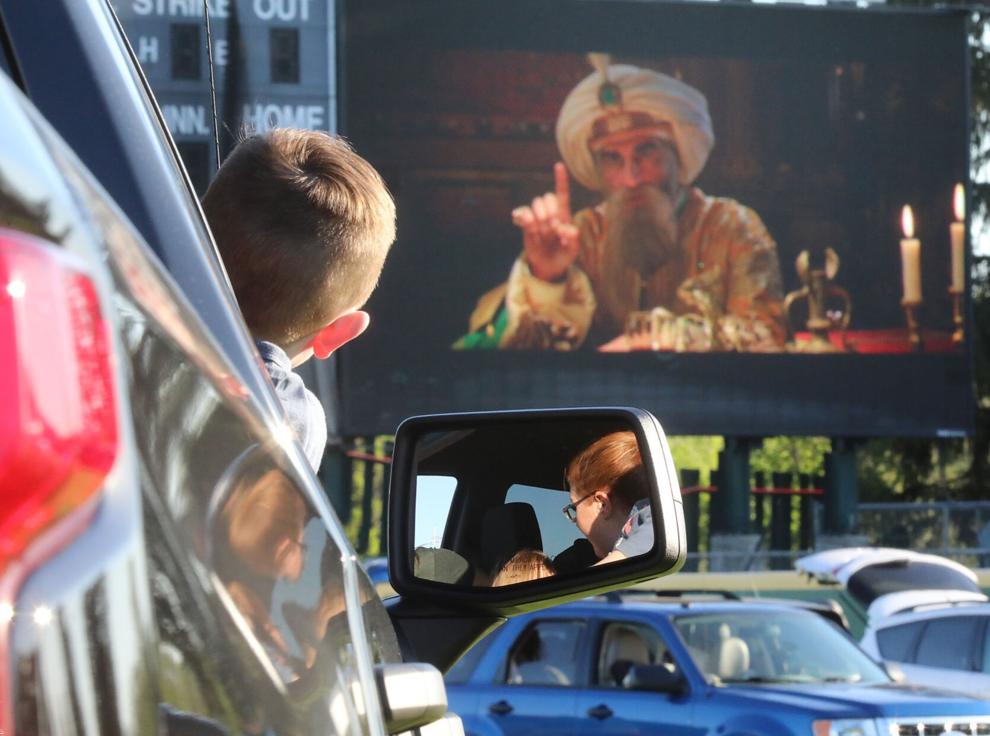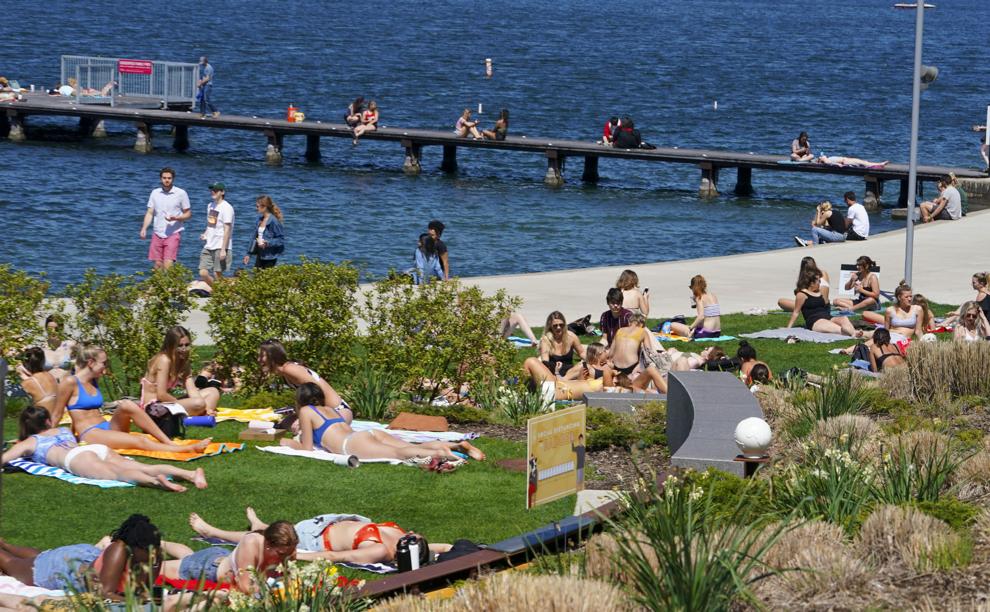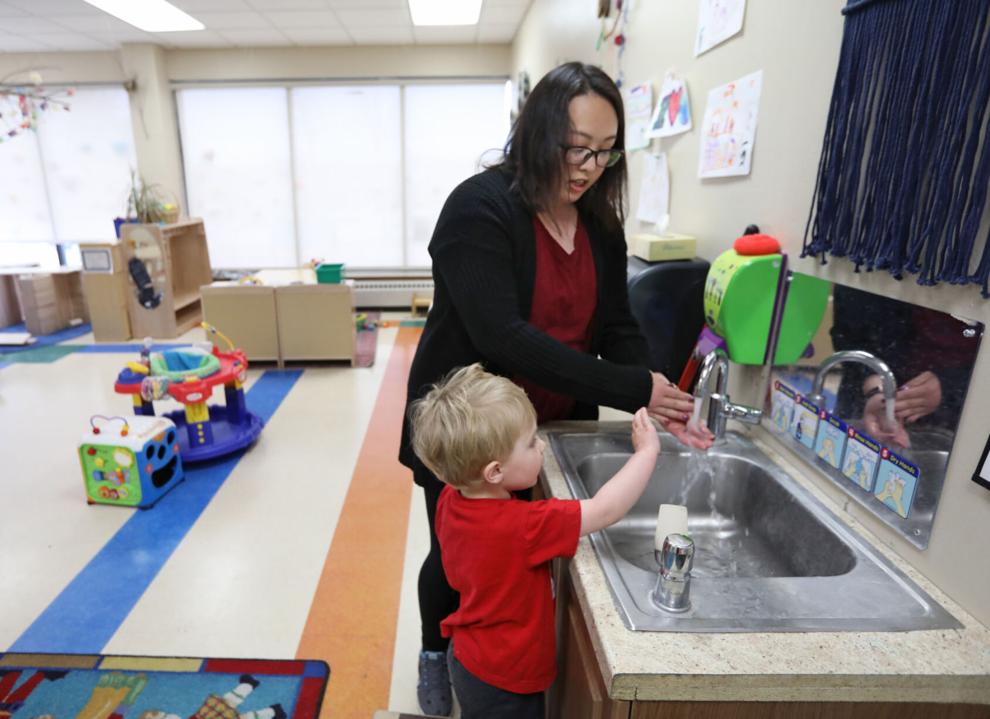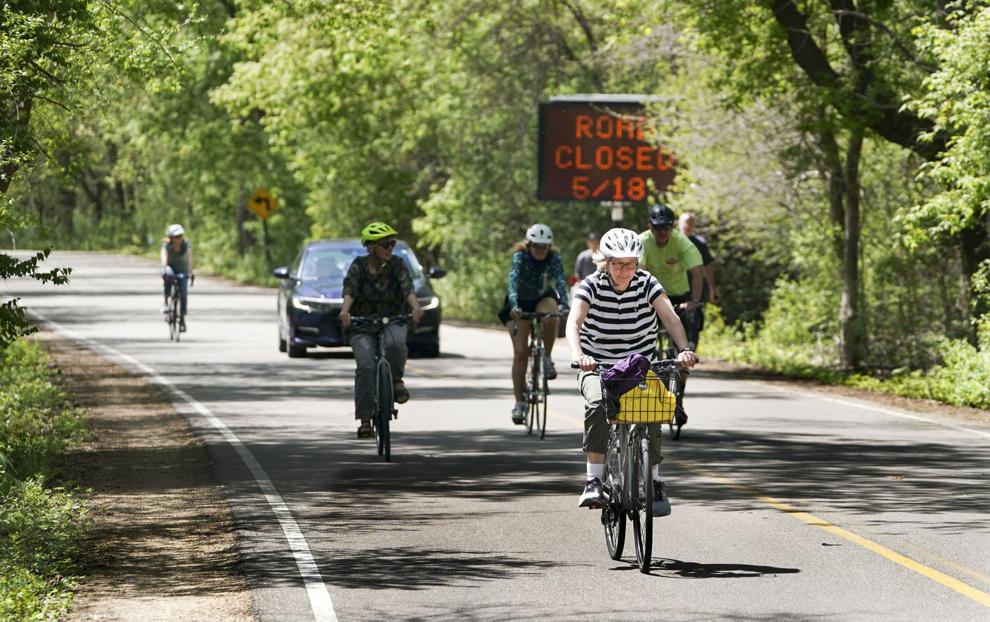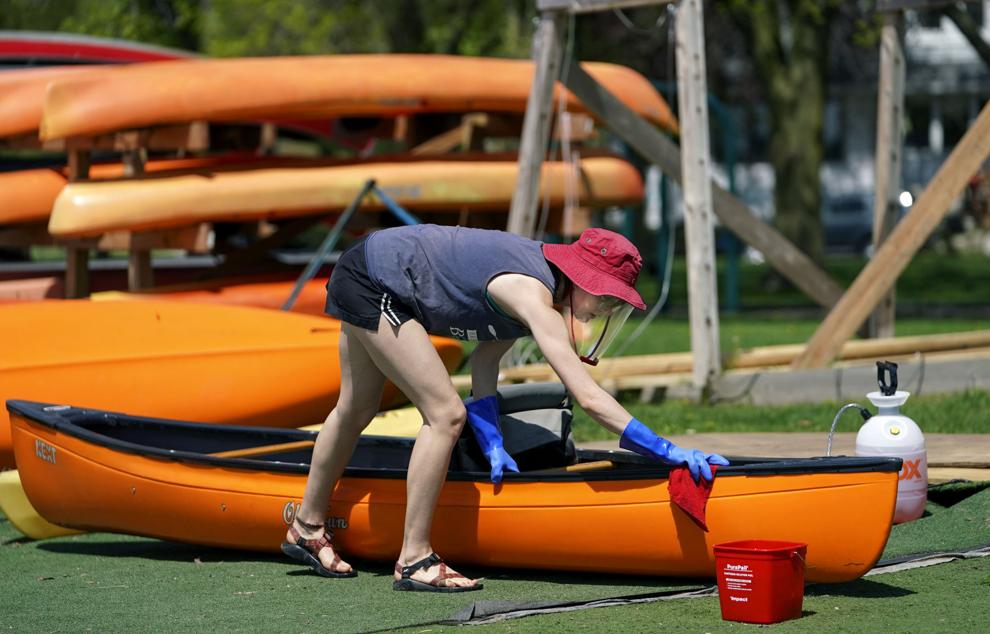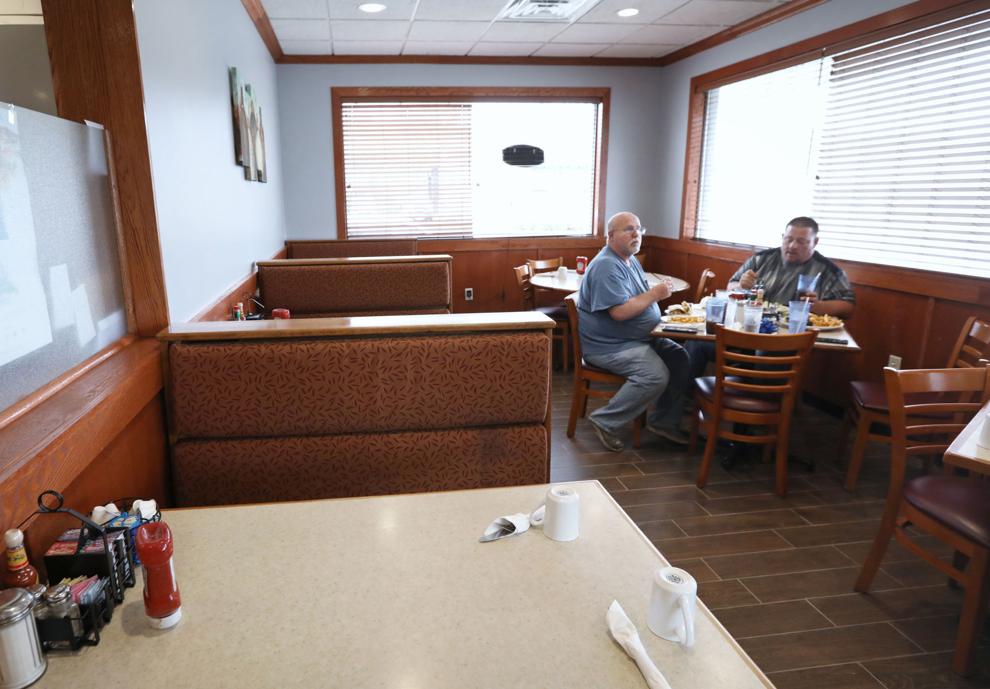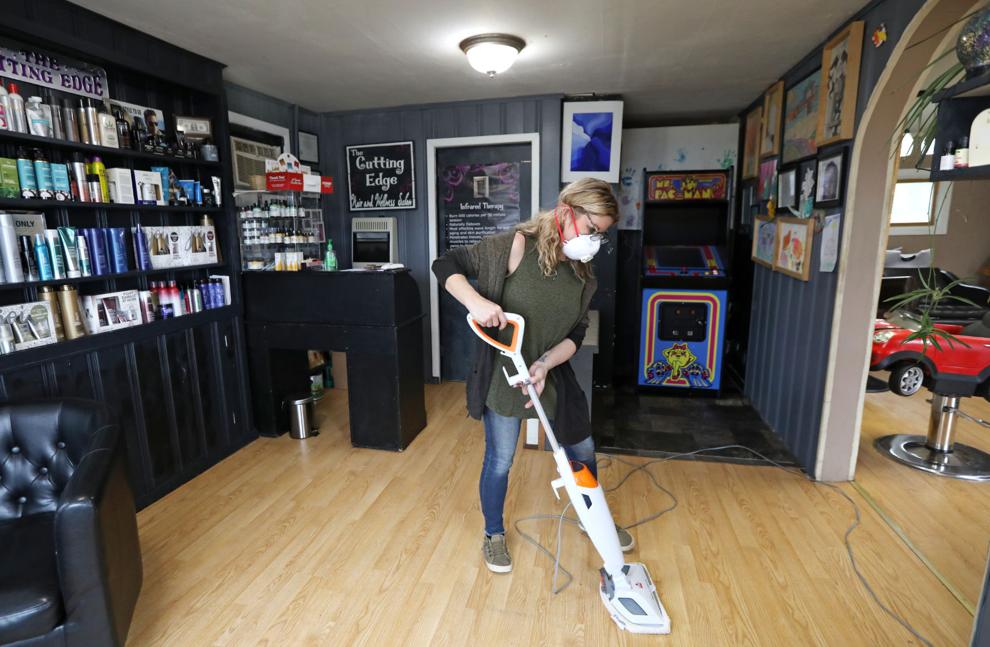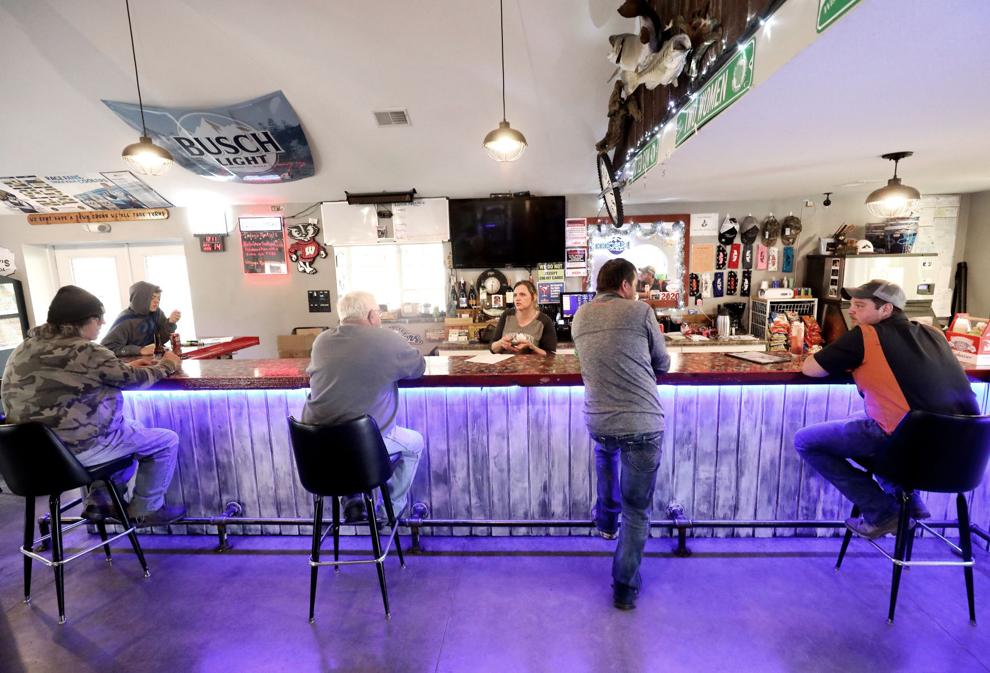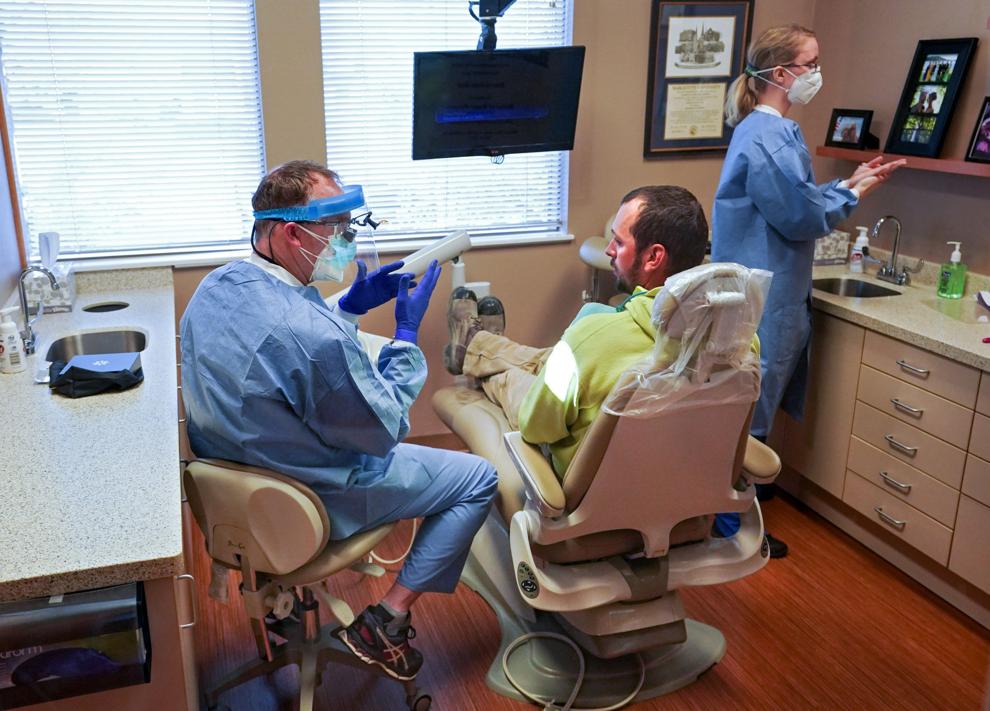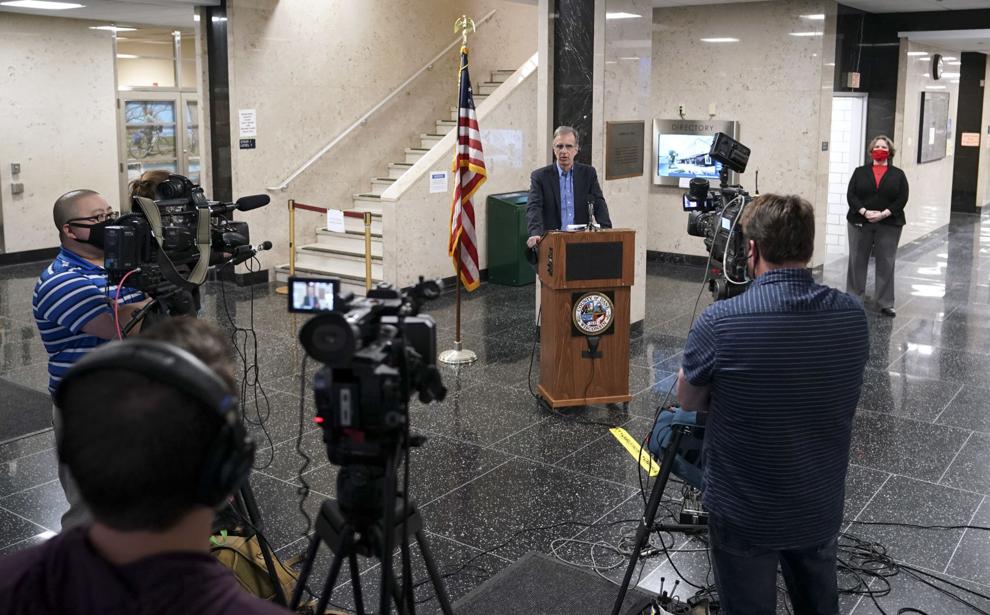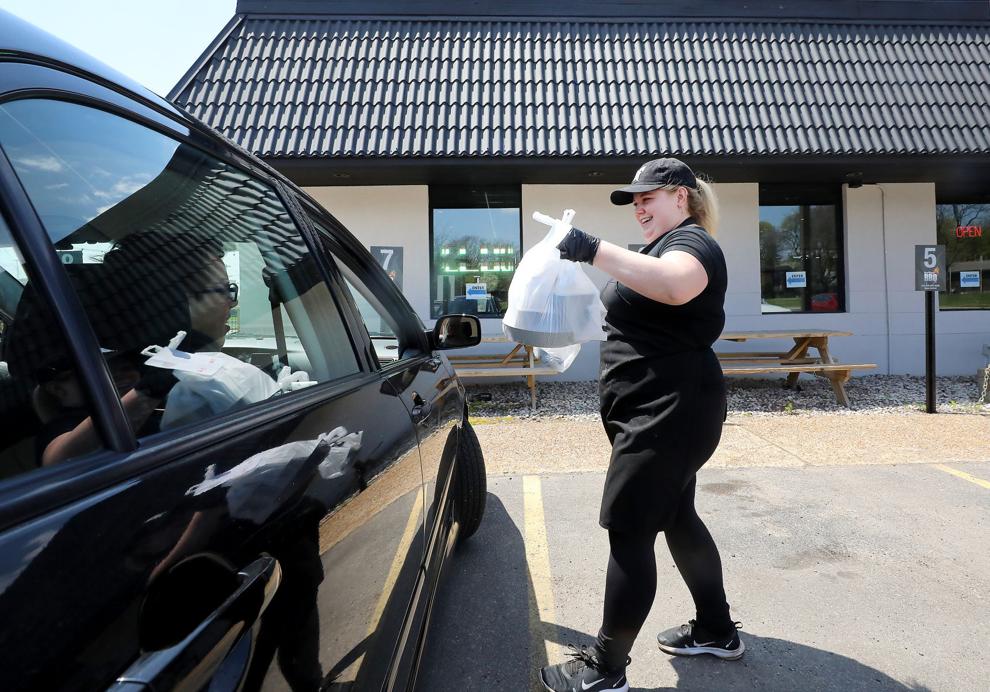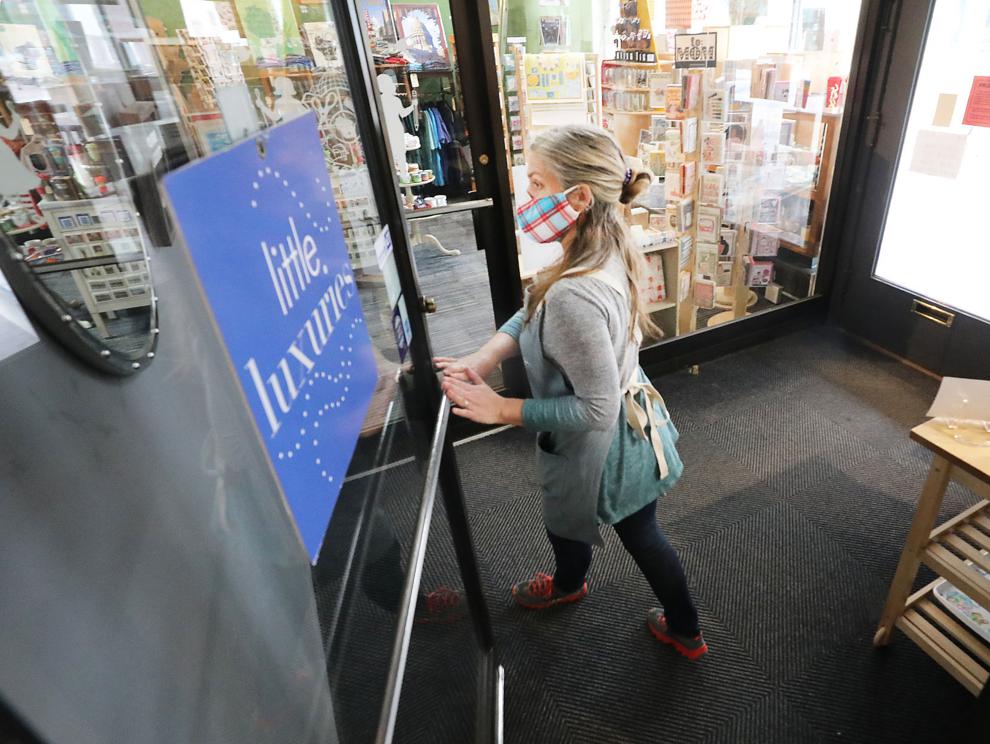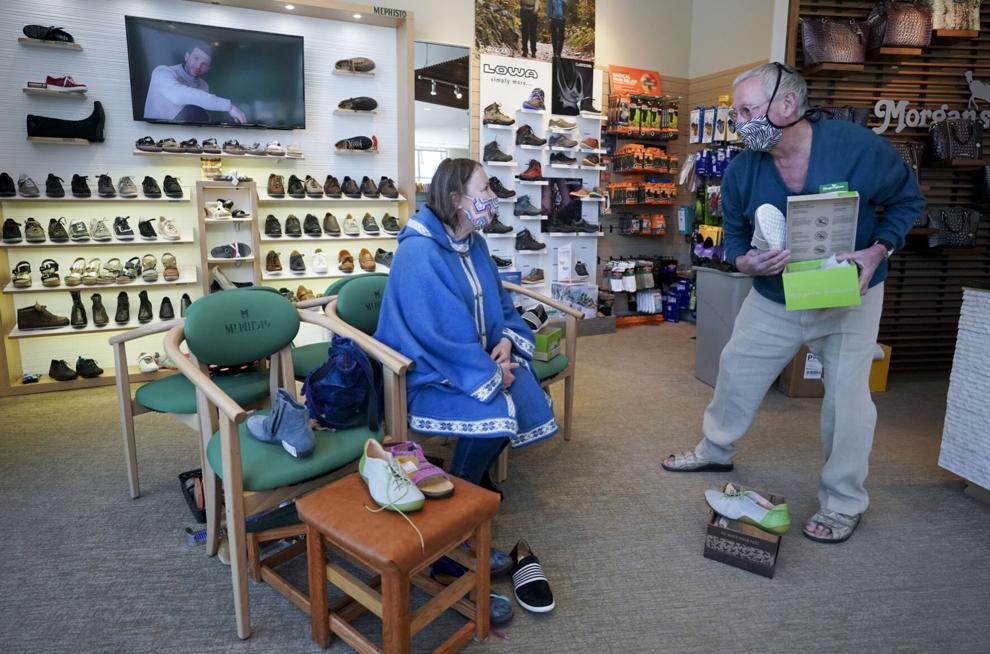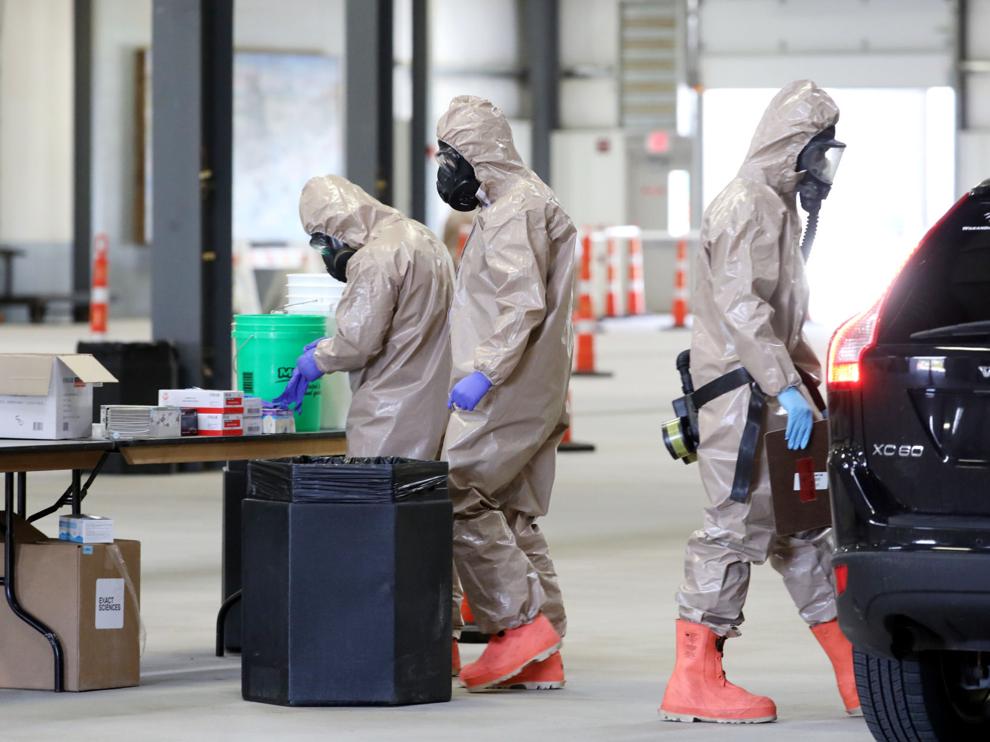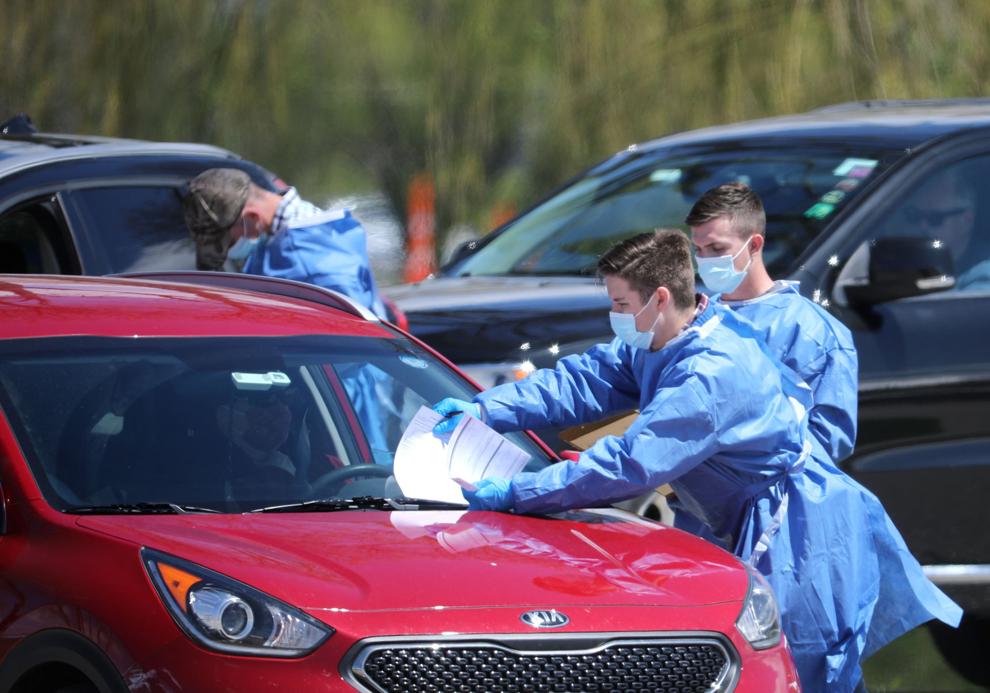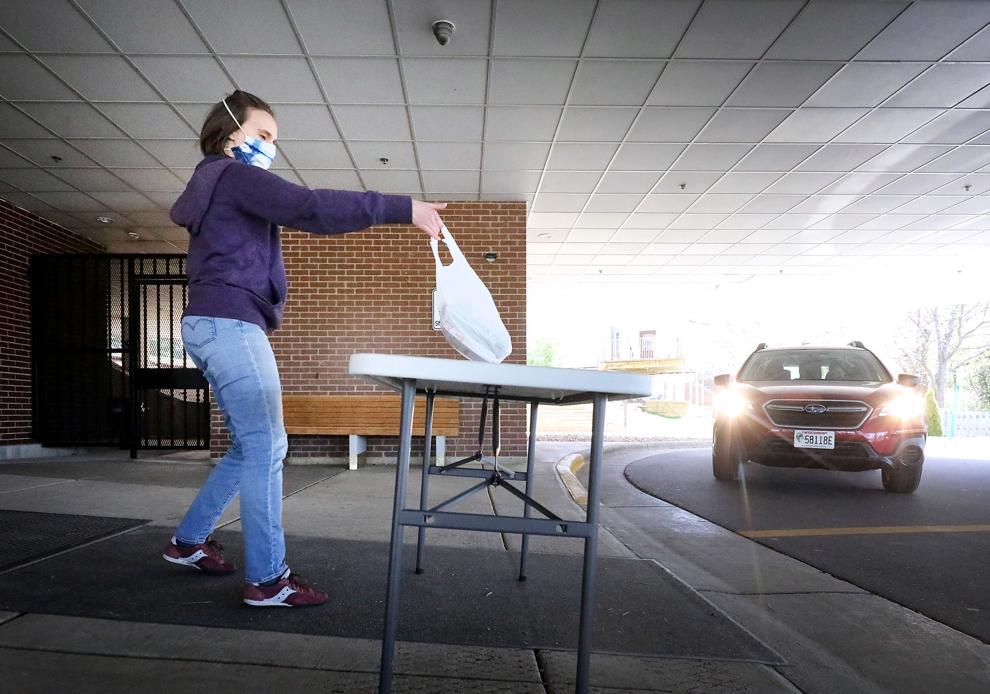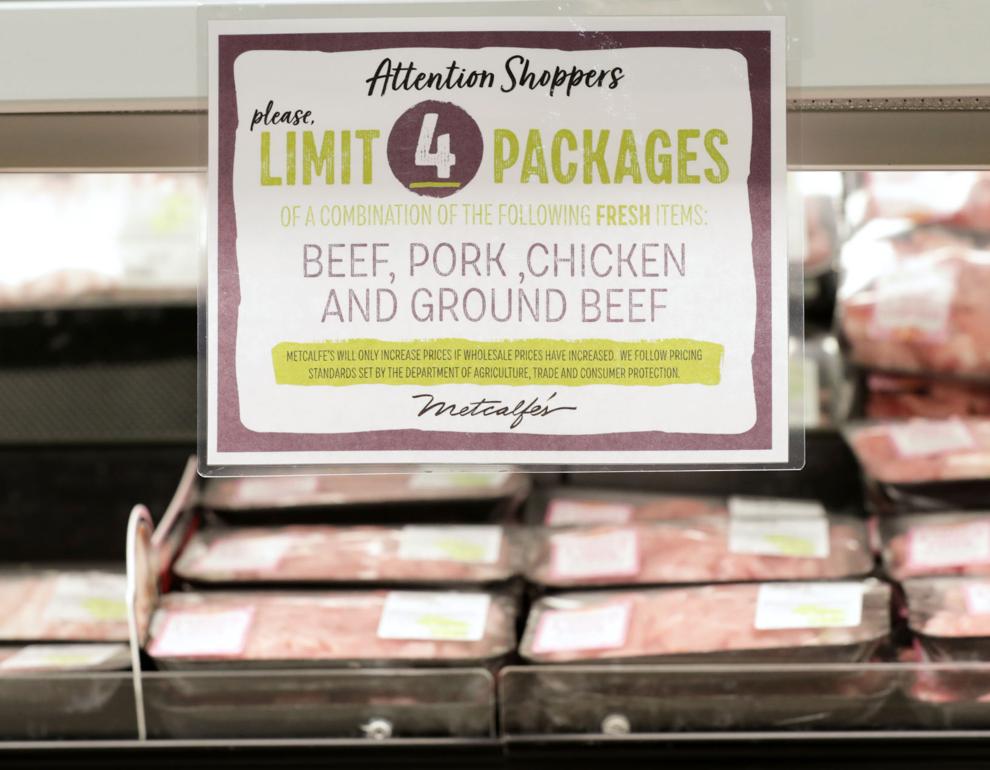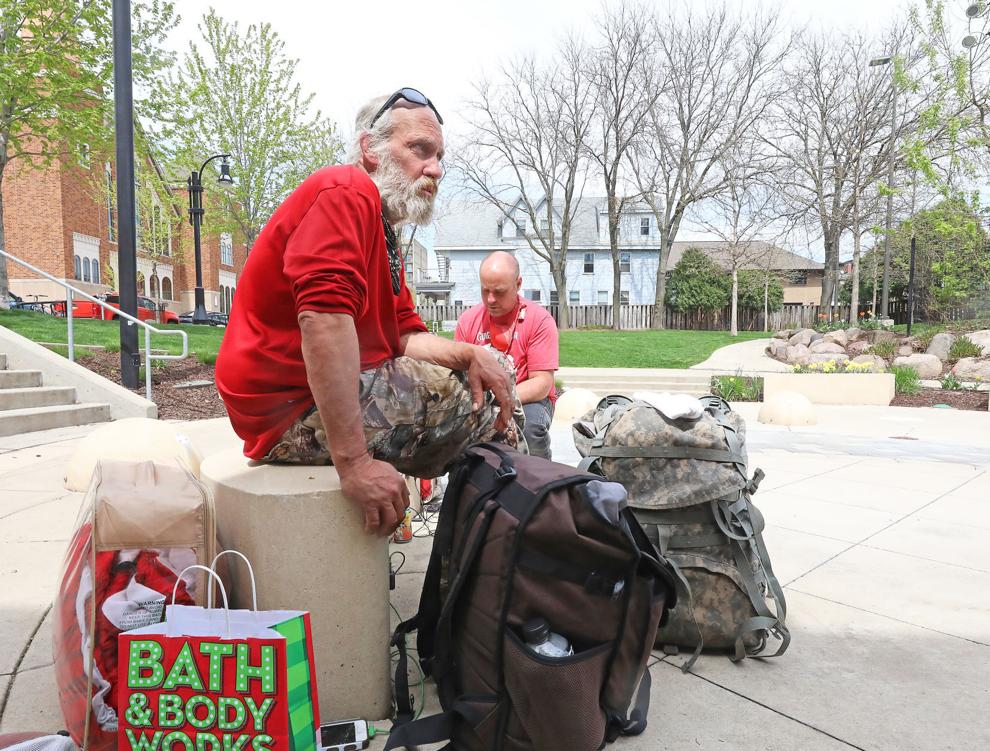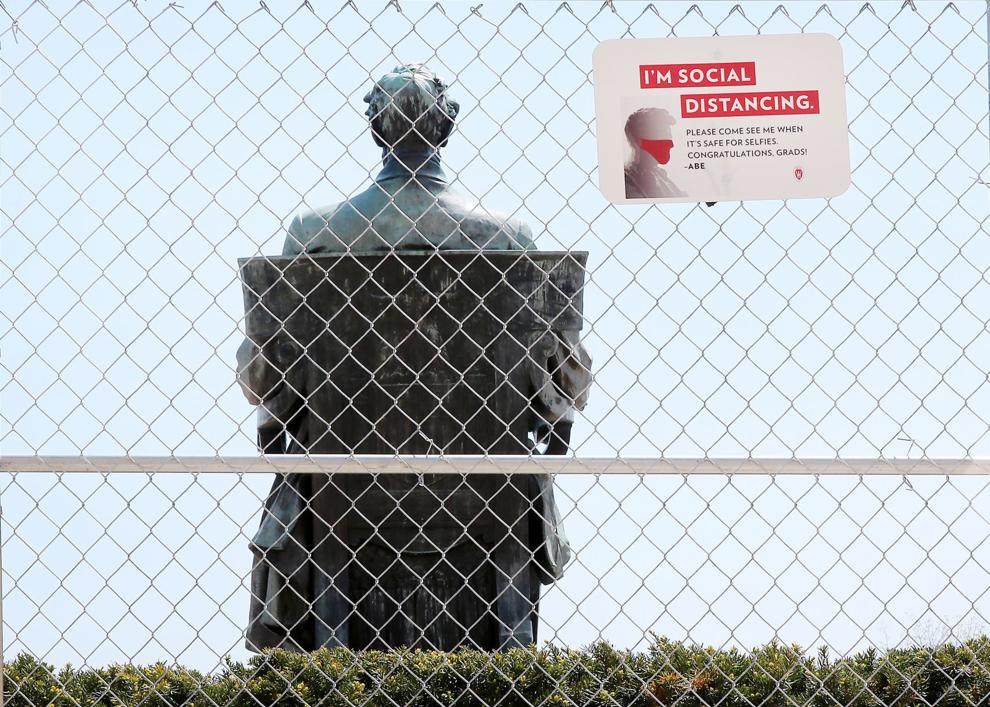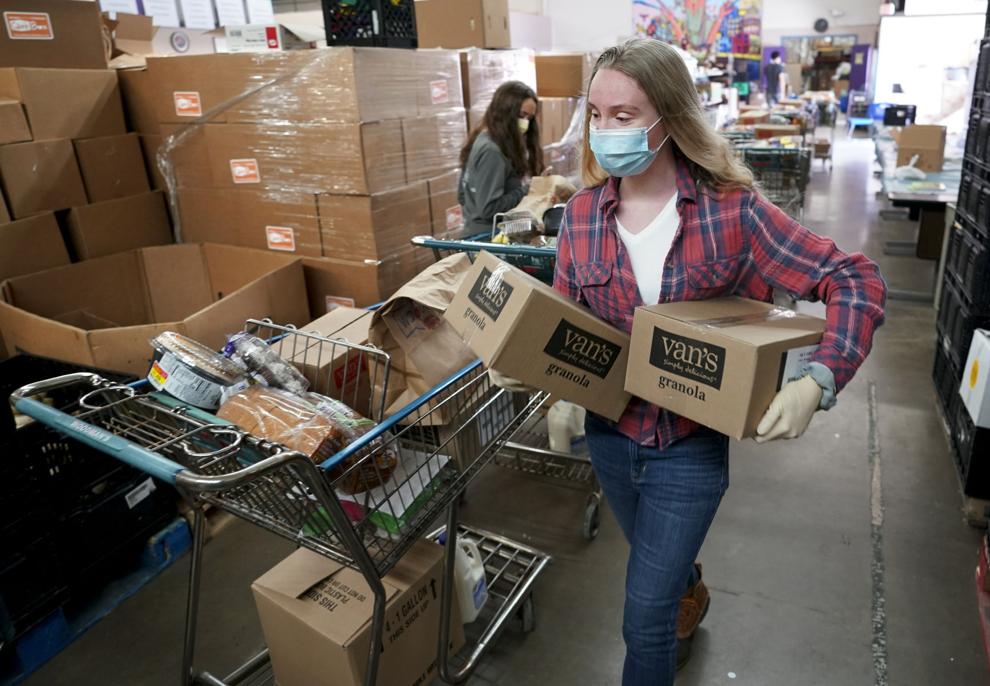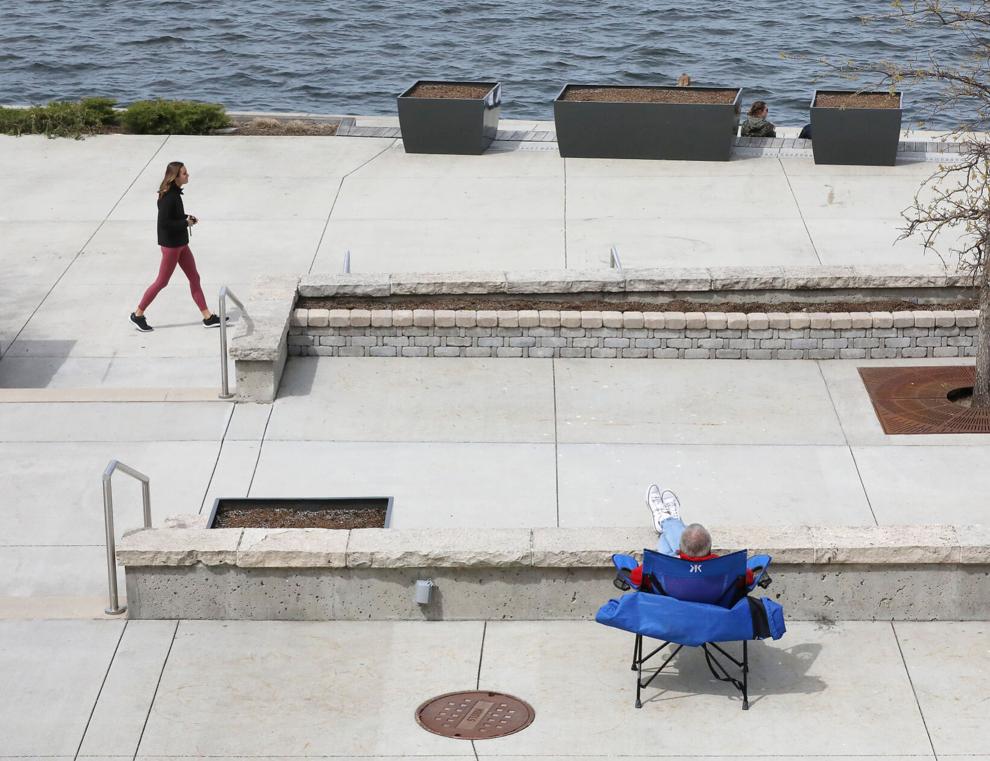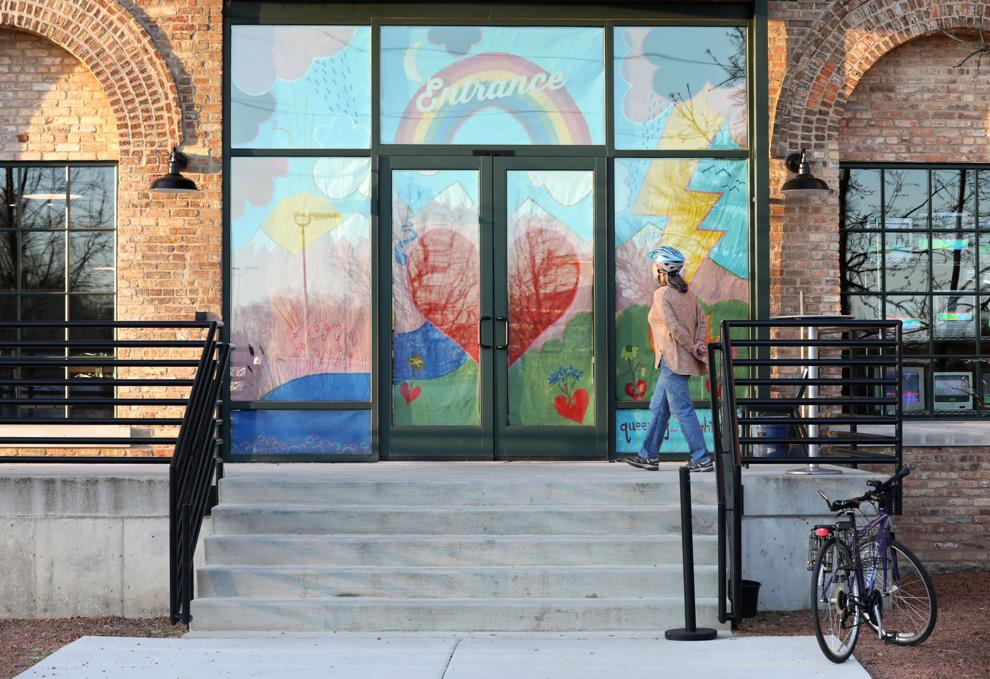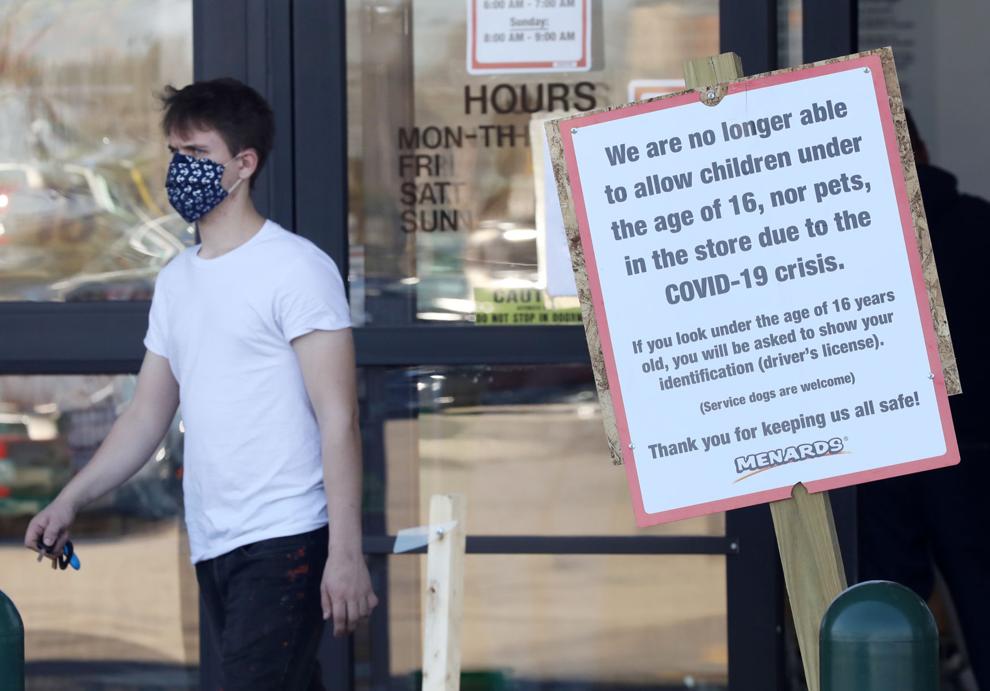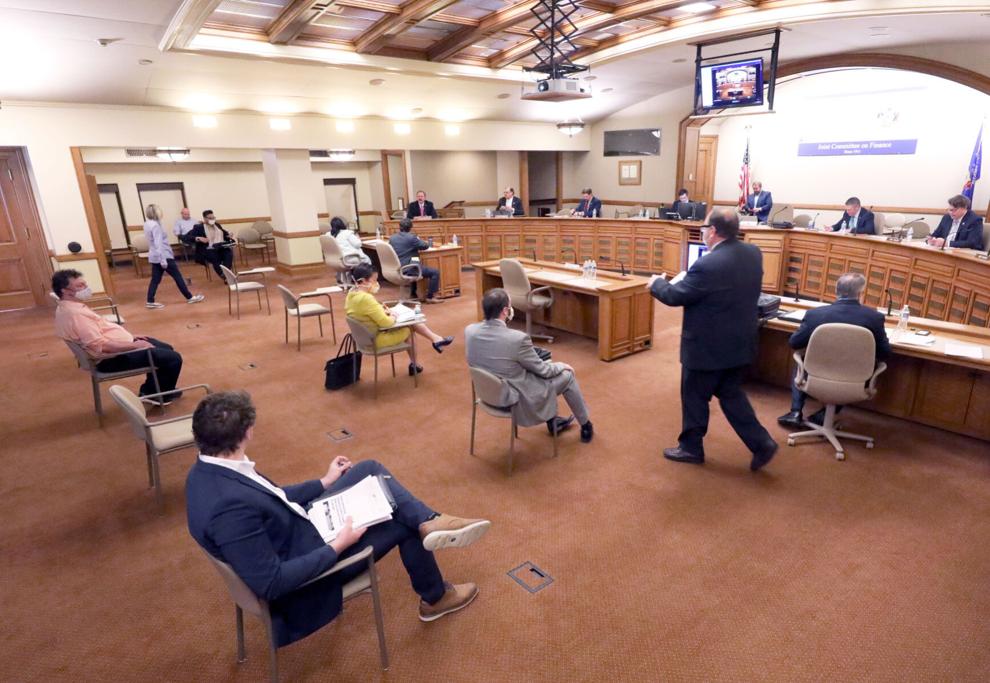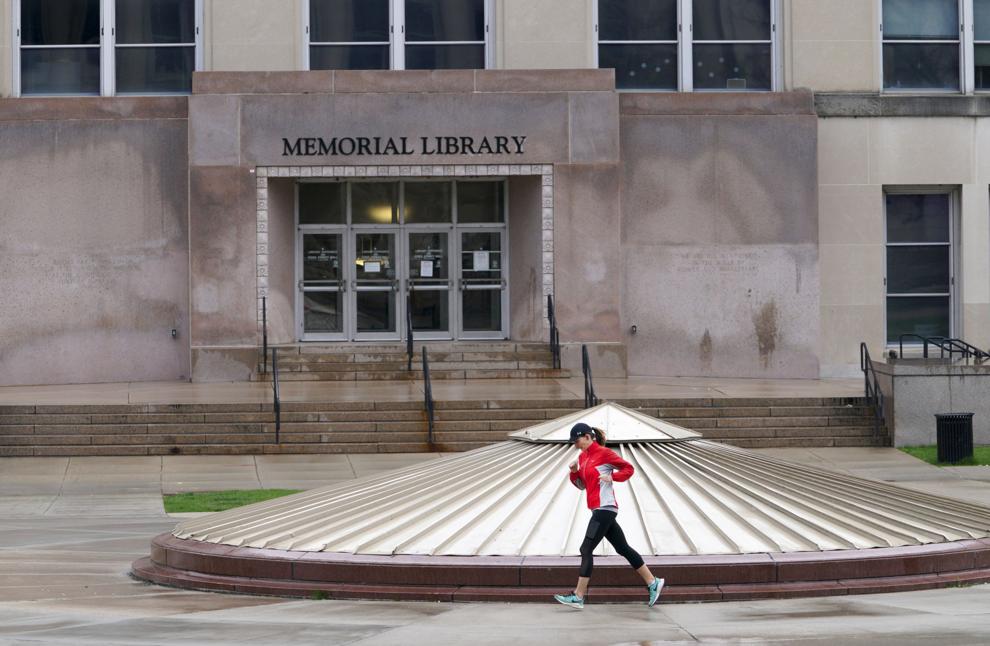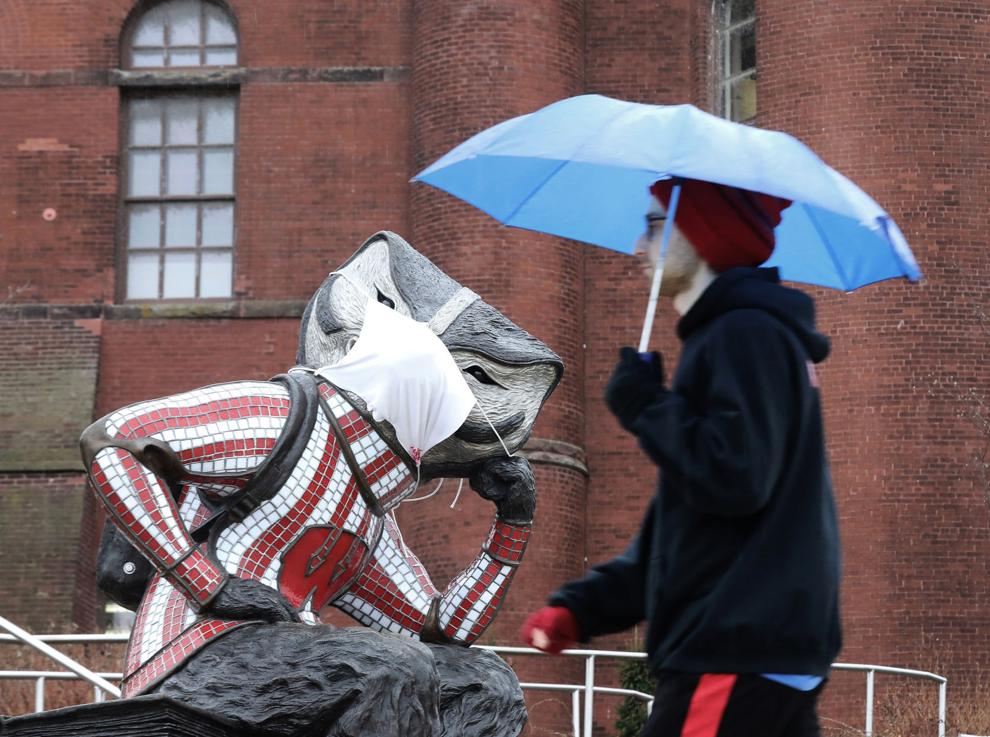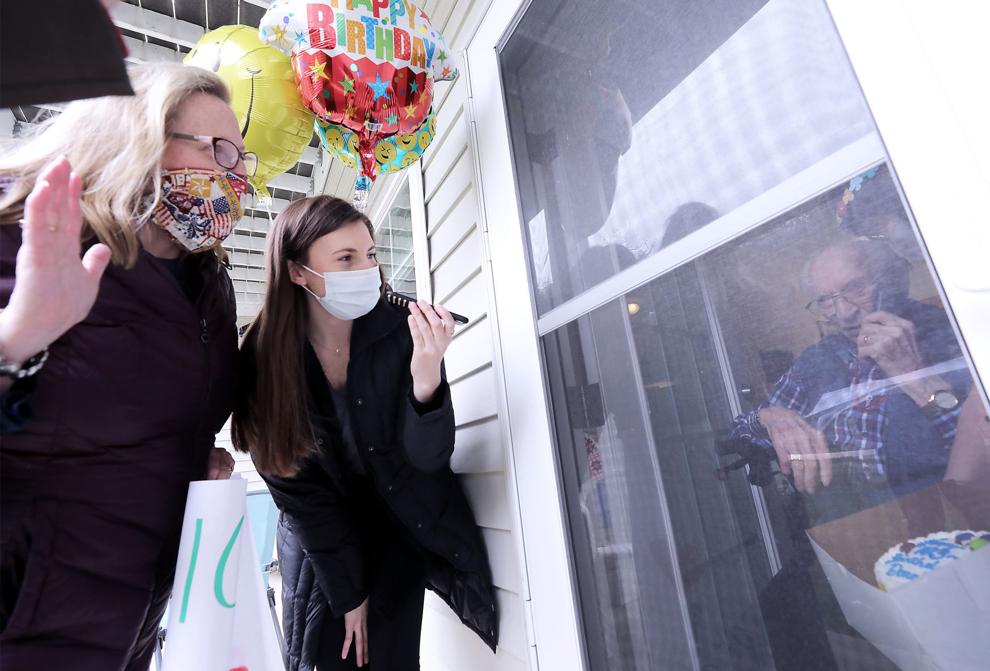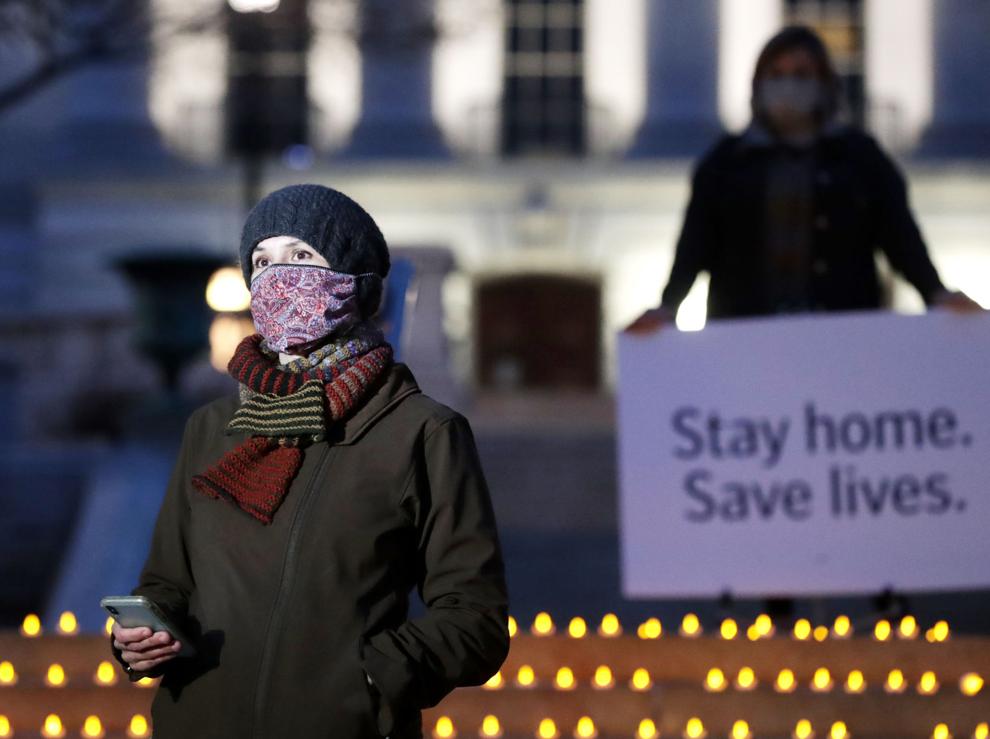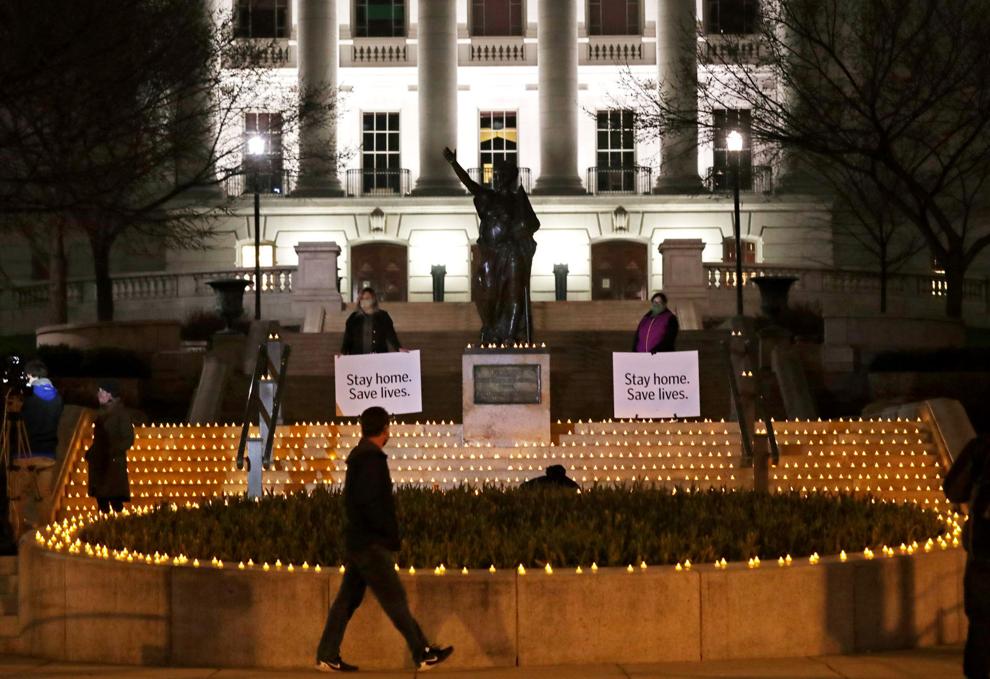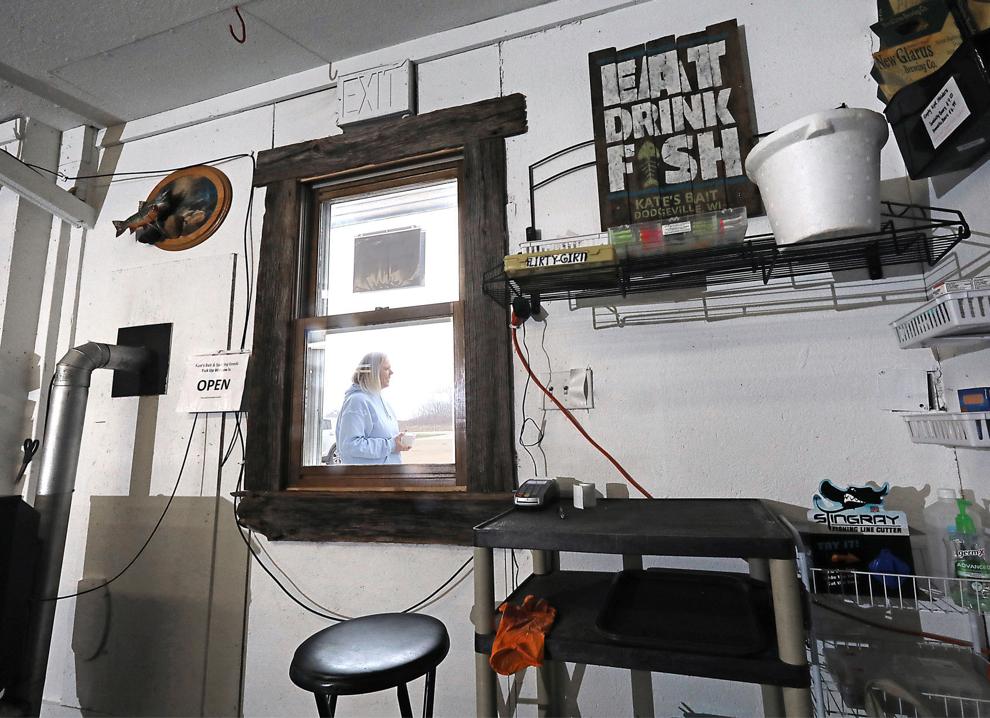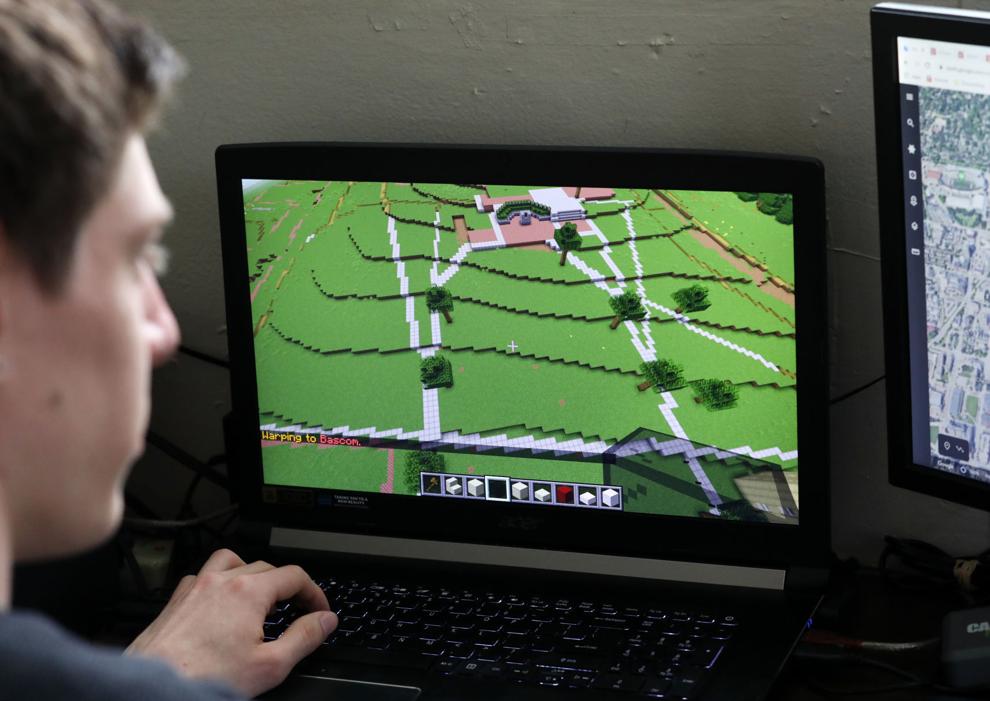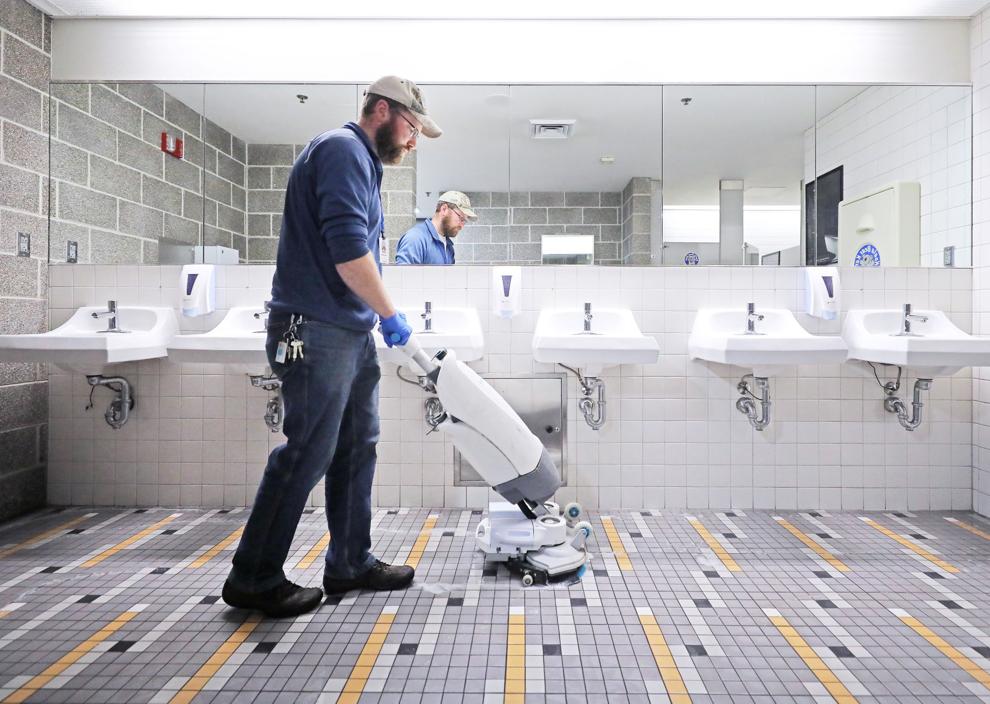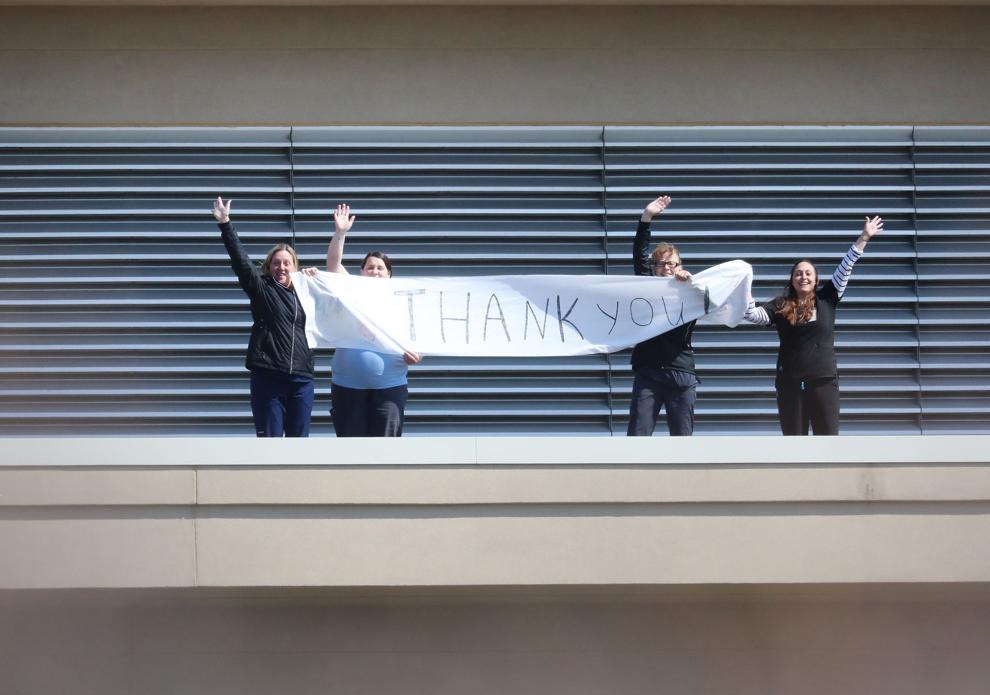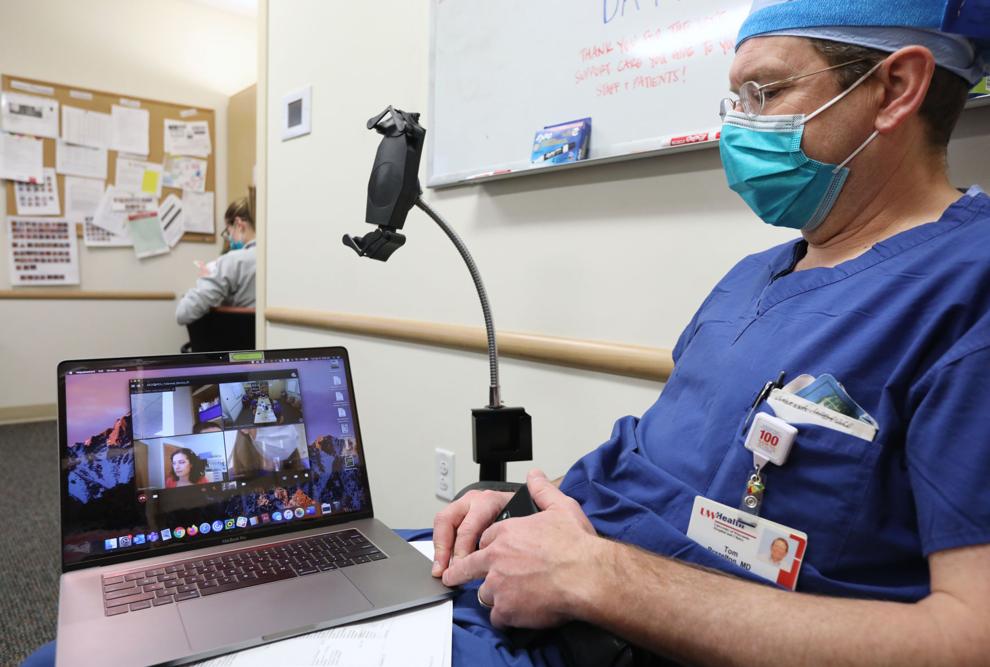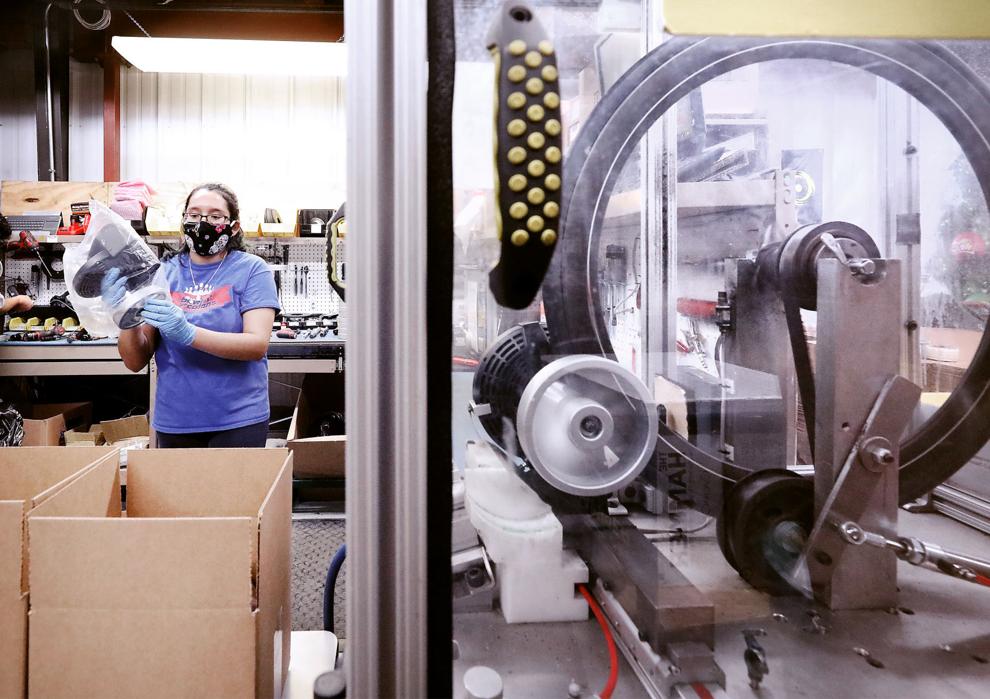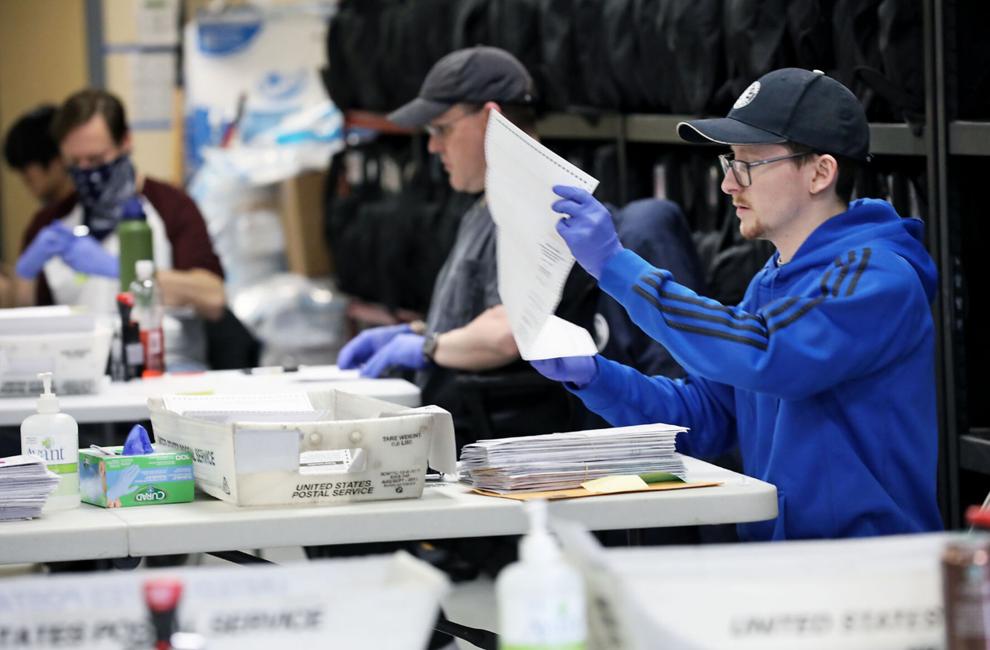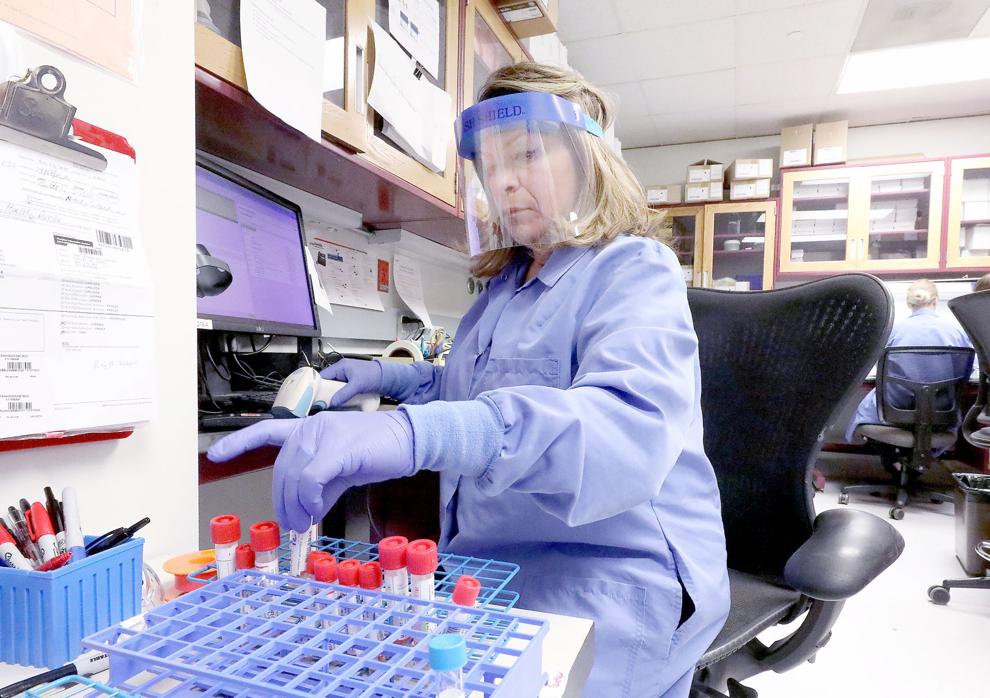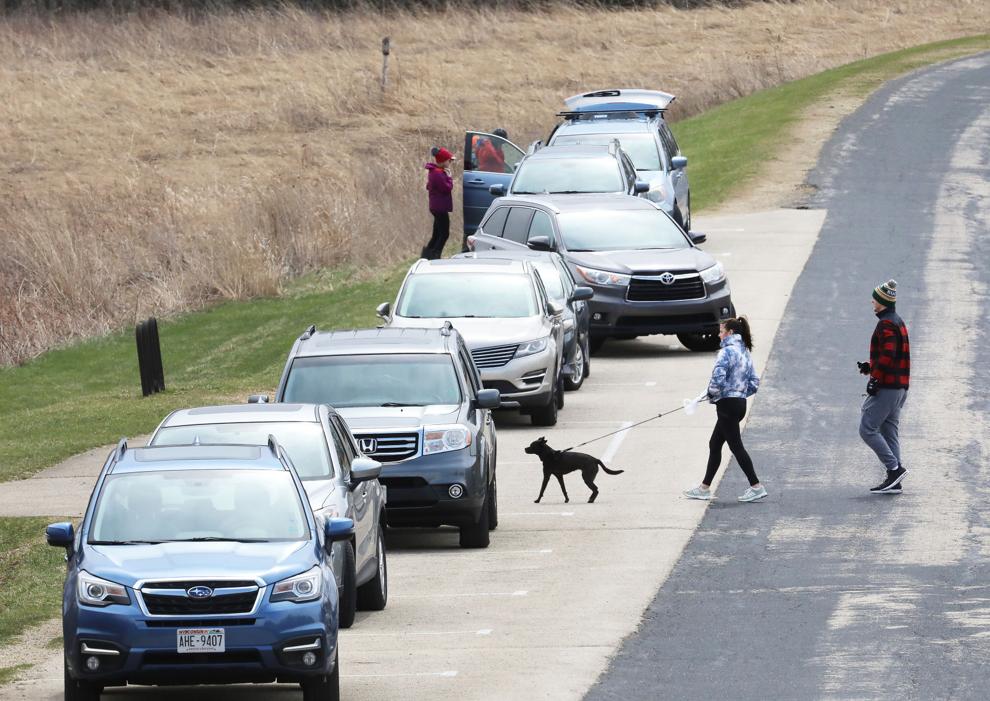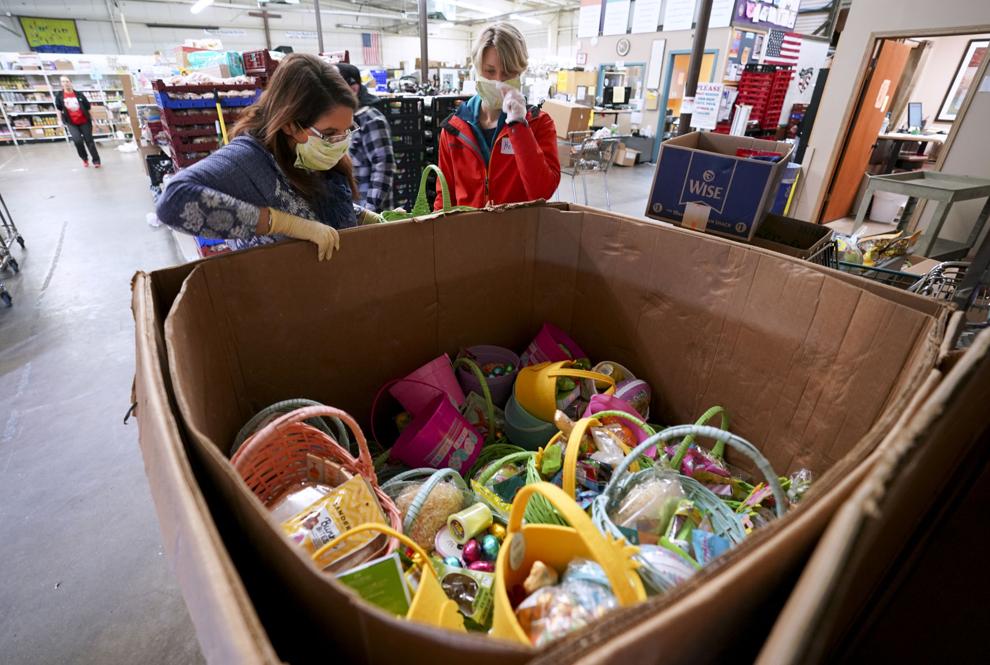 As social distancing progressed into an official order to stay in our homes, Madison has started to look more like an empty shell rather than …