University of Wisconsin campuses plan on welcoming students to dorms and classrooms in mere days even as colleges across the country watched their own reopening plans collapse amid rising COVID-19 cases.
Some UW-Madison professors, staff and students are pleading for Chancellor Rebecca Blank to pull the plug on reopening before incoming freshmen move into residence halls next week. They say it's not too late to pivot to an entirely online semester, a decision one of UW-Madison's Big Ten peers, Michigan State University, made earlier this week. They fear any plan assuming students will ignore their inclinations to socialize is destined to fail.
"I give it two weeks," said Sarah Rains, a biomedical engineering graduate student , referring to how long the campus reopening lasts. "It's hard for me to believe we'll be any different than other universities."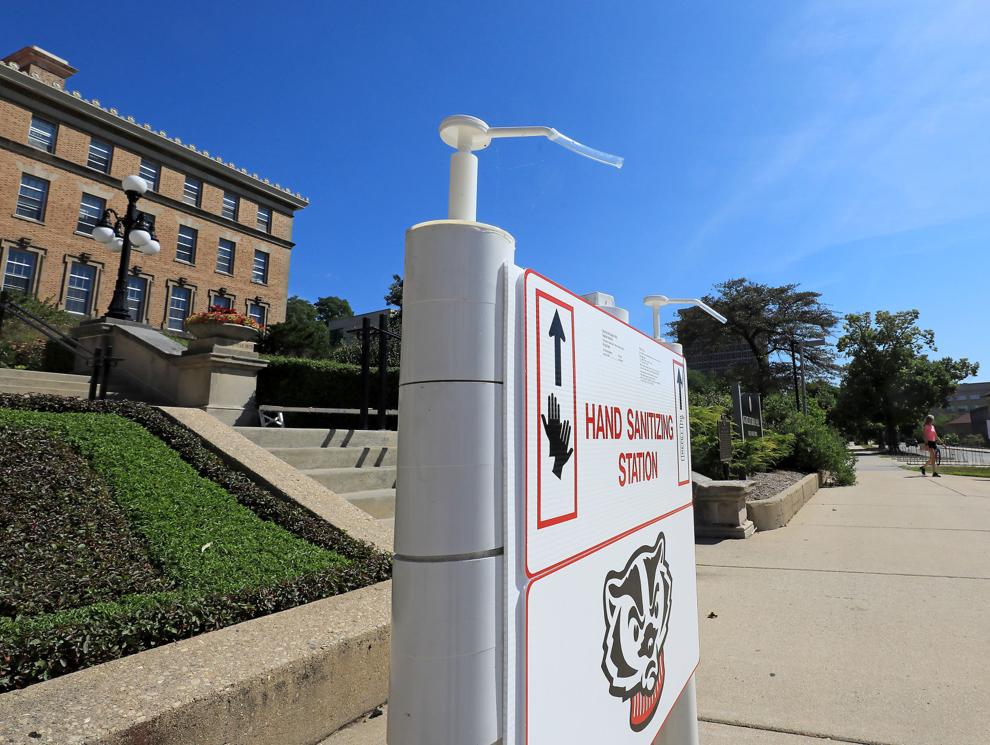 Both Blank and interim UW System President Tommy Thompson expressed confidence this week in their plans, particularly in their testing ability to quickly identify and contain outbreaks, in comparison with other universities. However, they also acknowledged the possibility of a campus shutdown.
"Nothing is certain about this fall," Blank said. "If the infections appear to be growing rather than stable, we will shut down activities on some or all parts of campus."
That decision, however, would not be exclusively hers to make.
"This is not entirely in our hands," she said. "The System has made it quite clear they are going to be involved."
Thompson, who served as U.S. Secretary of Health and Human Services under former President George W. Bush, said Friday that he has a threshold in mind for when a COVID-19 outbreak would trigger campuses to shut down, but he's not saying what it is.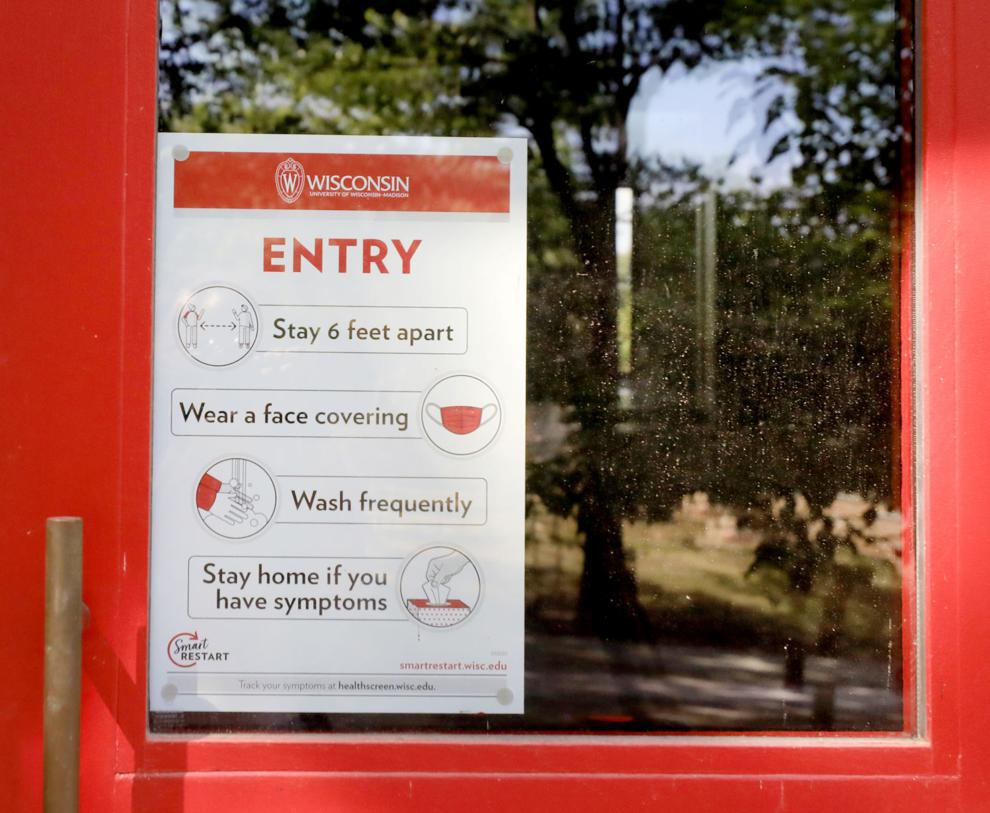 And though Blank and other UW-Madison leaders dispute the idea that money is driving the decision to reopen, the financial implications of shutting down campuses were openly discussed at Thursday's UW Board of Regents meeting.
Asked by one Regent about how student enrollment looked for the fall, Thompson said, "We won't know for sure until next week when they have to pay the bill." System spokesman Mark Pitsch declined to clarify whether this referred to tuition or housing payments.
During a discussion that same day on the System potentially borrowing up to $1 billion as a financial cushion for campuses to weather the pandemic, Regent Bob Atwell said he was uneasy about borrowing a large sum as a substitute "to make up for a lack of courage and execution on keeping our students on campus."
He added that he cares about student health and is concerned about potential outbreaks. But he is also worried how much the System would lose if campuses close this fall.
"We can't be wringing our hands and planning for failure," he said. "We have to plan for success."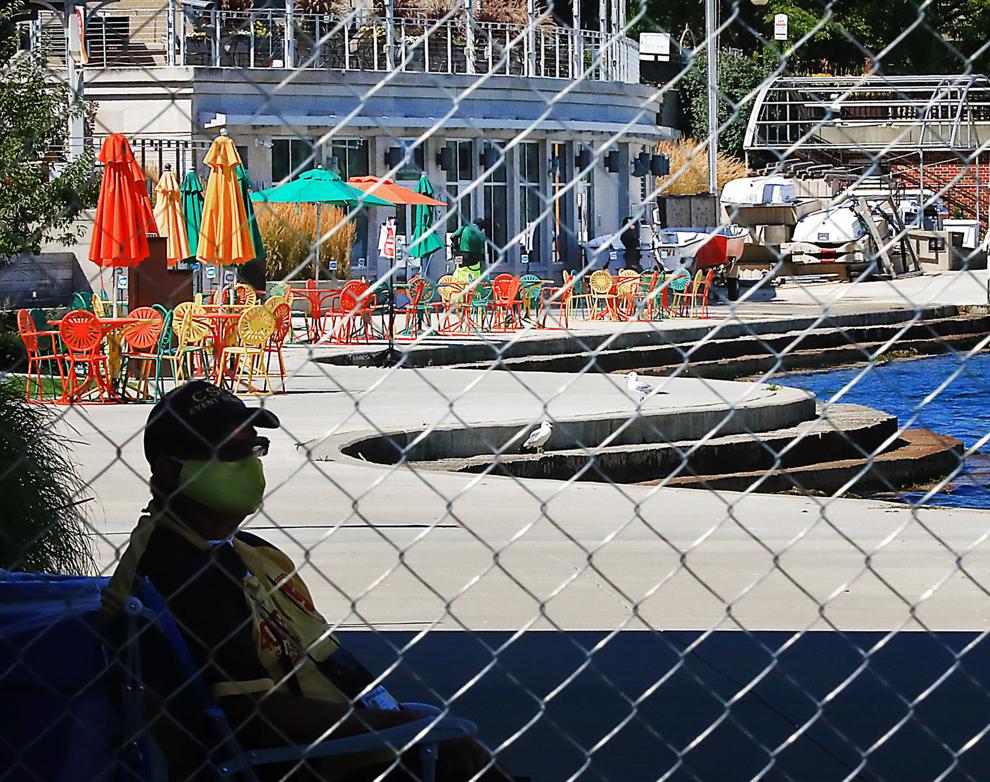 Testing differences
The question in the back of many minds at UW-Madison this week: What makes our reopening plan so much stronger than what was in place at North Carolina's flagship university?
Just two weeks after residence hall move-in began and one week of in-person instruction, UNC-Chapel Hill faced at least four clusters of outbreaks. Administrators announced all undergraduate courses would move online and asked most students to move out of the dorms.
Blank defended UW-Madison's reopening plan in a town hall meeting this week, pointing out a few key differences. For one, the number of quarantine and isolation rooms set aside for students, roughly 1,000, is more than what UNC had available, she said. And UW-Madison officials have signed contracts with three area hotels in case the need for more space arises.
UW-Madison's testing program is also more robust than what UNC offered, Blank said. Free, drop-in testing is available to all students and employees. Those living or working in dorms must be tested biweekly. In addition, the university will test the same group of roughly 1,000 students and staff, along with 300 to 500 students living off-campus, every week to more accurately estimate the prevalence of COVID-19.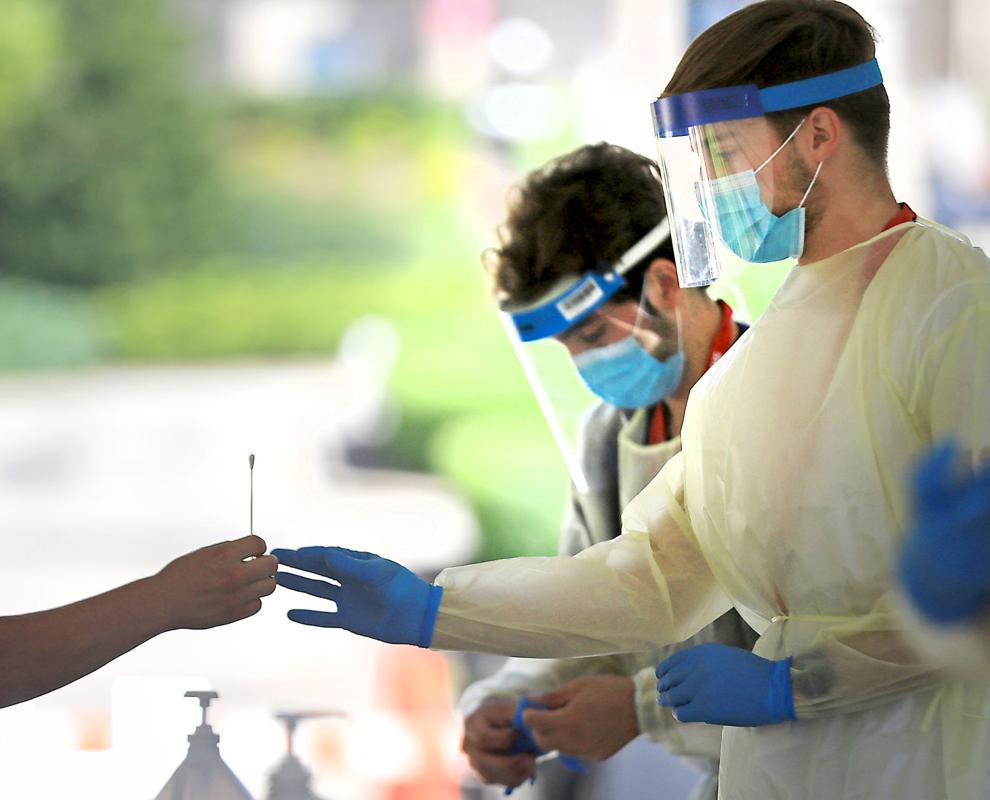 But a recent simulation by public health professors at Harvard and Yale that modeled virus transmission levels based on varying levels of testing frequency found colleges should be testing students about every two days to keep COVID-19 spread low and manageable — a far cry from what most campuses, including those within the UW System, are planning.
One of the study's authors, A. David Paltiel, said the findings received pushback from university administrators, which came as no surprise to him. He said he understands how colleges can see what he is calling for as too expensive and logistically burdensome.
"But any college that can't manage that level of testing frequency, that level of diligence and adherence to de-densification and masking, needs to ask themselves if they have any business in reopening," he said. "That's what it's going to take to keep campus safe."
Split opinions
Everyone on campus has an opinion on UW-Madison's attempts to reopen.
There are some employees, particularly those in labor unions, who say the campus would be better off staying online another semester.
"I think there are a number of things they cannot account for in their plan and it seems cruxed on personal responsibility," she said.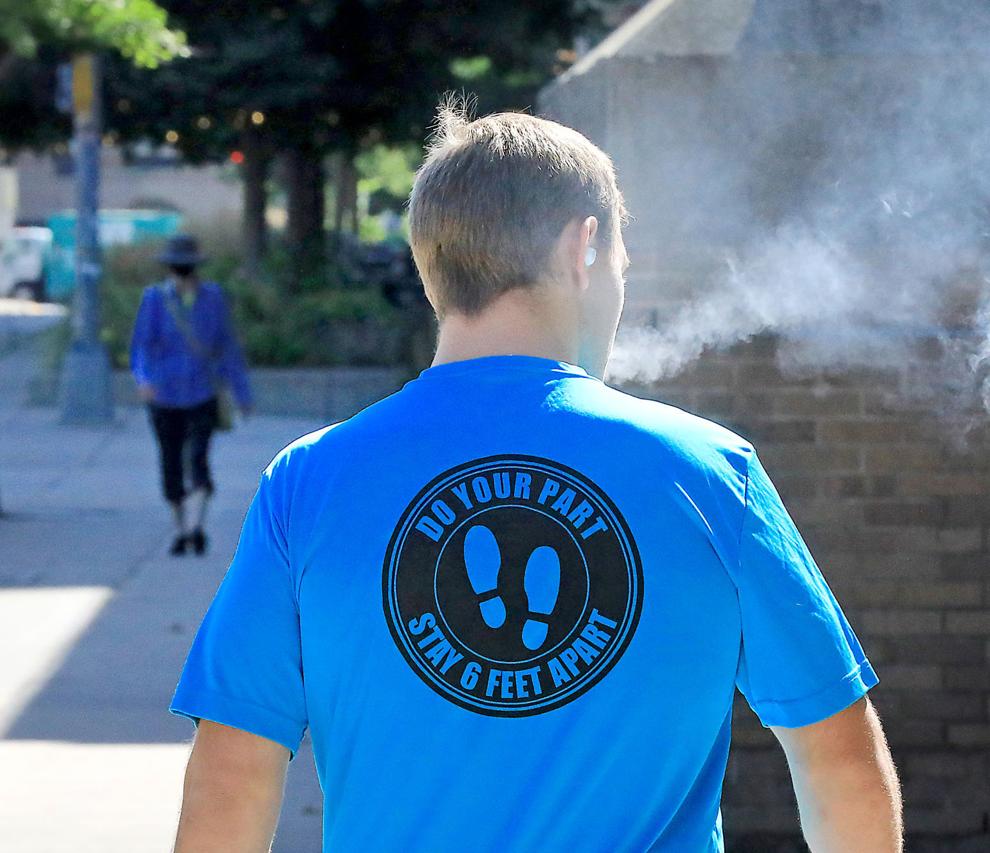 There are other employees, like Jenny Dahlberg, who have been pleased with the university's leadership and their efforts to listen to rank-and-file employees. As the chairwoman of a committee for academic staff employees, she has had an up-close view on the planning process and said administrators are working as best they can to address concerns she hears about the fall, such as more flexibility for parents.
"I do feel like we should try," she said. "We have a plan in place. Is it perfect? No."
And then there are employees like Barb Peters, who runs the pizza and pasta station in a university dining hall. She feels torn on how the university should proceed.
Peters supervises student employees in Rheta's Market and worries about the close contact she may have with them this coming semester. But she and other dining hall employees, many of whom work second jobs to make ends meet, also wonder what happens if the campus closes.
The consensus, she said, from the custodians and cooks and other blue-collar workers on the front lines of reopening campus: "People are more scared about not getting paid than getting the virus."
The Associated Press contributed to this report.