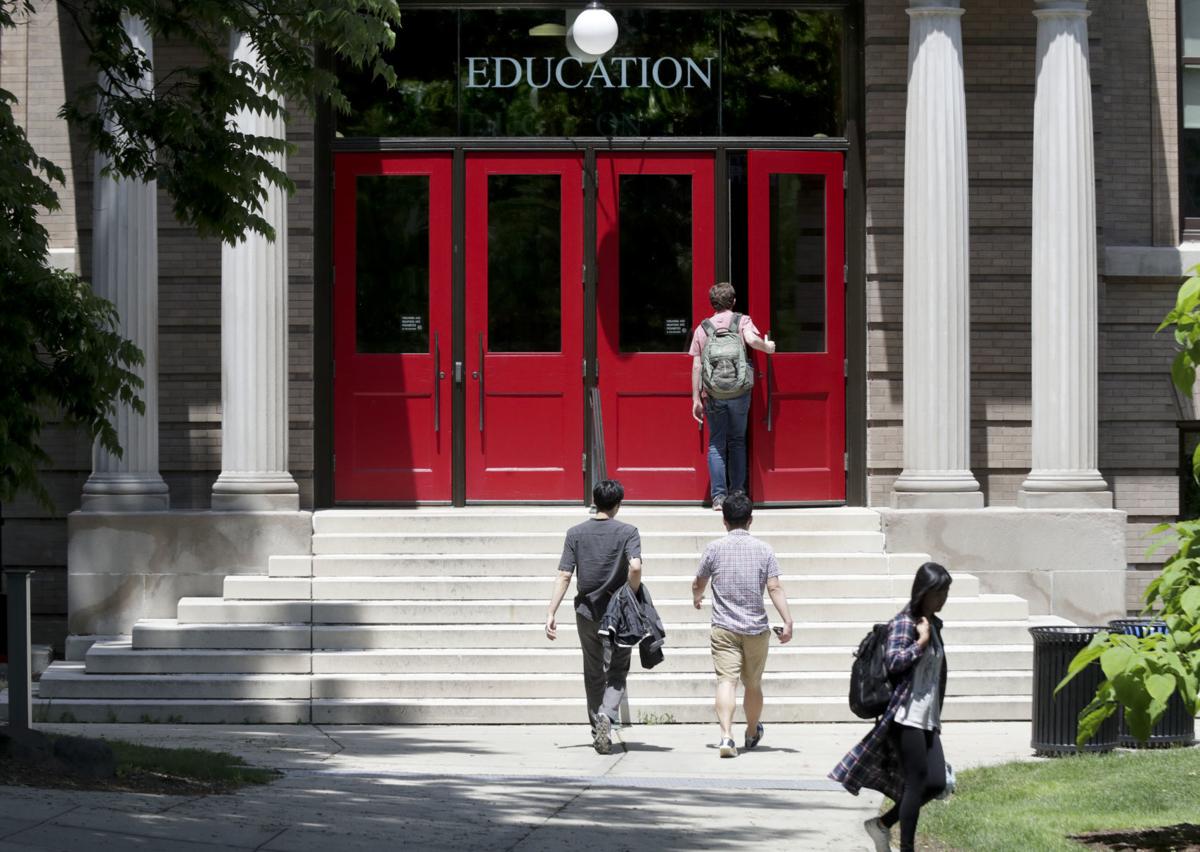 Incoming freshmen to University of Wisconsin System campuses will hear the number 15 at orientations this summer — and it's not a reference to the number of pounds they may gain.
The System announced Tuesday the launch of a "15 to Finish" campaign encouraging students to take 15 credits each semester, or 30 credits each academic year.
Officials hope the campaign kick-starts a culture shift on what full-time student status means and whether that translates to a diploma in four years.
For tuition and financial aid purposes, students are considered full-time when taking 12 or more credits.
Most bachelor's degrees, however, require a minimum of 120 credits. That means students need to take an average of 30 credits per academic year, or 15 credits per semester, to graduate in four years.
System data from 2017-18 show about 58% of new freshman took 15 or more credits in their first semester, though the percentage varies from campus to campus.
UW-Platteville leads the pack with 83% of new freshman taking at least 15 credits, while UW-Madison was second to last among the four-year campuses at 46%.
UW-Madison officials acknowledged the average student course load is less than 15 credits, but said the university performs strongly on other metrics, such as time-to-degree, that the "15 to Finish" campaign is aimed at addressing. They also said many students come in with a relatively high number of transfer credits or credits earned on Advanced Placement tests.
At the System's two-year campuses, only about a quarter of students took 30 or more credits in the 2017-18 academic year.
With college affordability at the front of students' and families' minds, the System sees the campaign as key to increasing the number of students graduating on time.
You have free articles remaining.
Less than four in 10 UW System students earn a four-year degree in four years, according to System data.
Other institutions have seen success from such campaigns.
The University of Hawaii System saw the percentage of freshmen taking 15 credits in their first semester double.
In Indiana, the state Legislature tied students' renewal of financial aid to a minimum 30-credit annual academic load. An analysis found the policy increased the likelihood of students earning 30 credits or more in a year.
Other states, such as California and Nevada, offer money to some students at some colleges if they enroll in at least 15 credits per semester.
System officials acknowledge 15-credit semesters are not for everyone. Those with families or juggling several jobs may not have the time needed to increase their academic load with another course.
But for many traditional students, shifting their mindsets may get them to graduation faster.
The "15 to Finish" messaging will be incorporated into summer orientations for freshmen, campus advising for current students and fall workshops for high school counselors.
A cost for the associated media campaign that is slated to start sometime in the fall is unknown at this point, according to System spokesman Mark Pitsch.