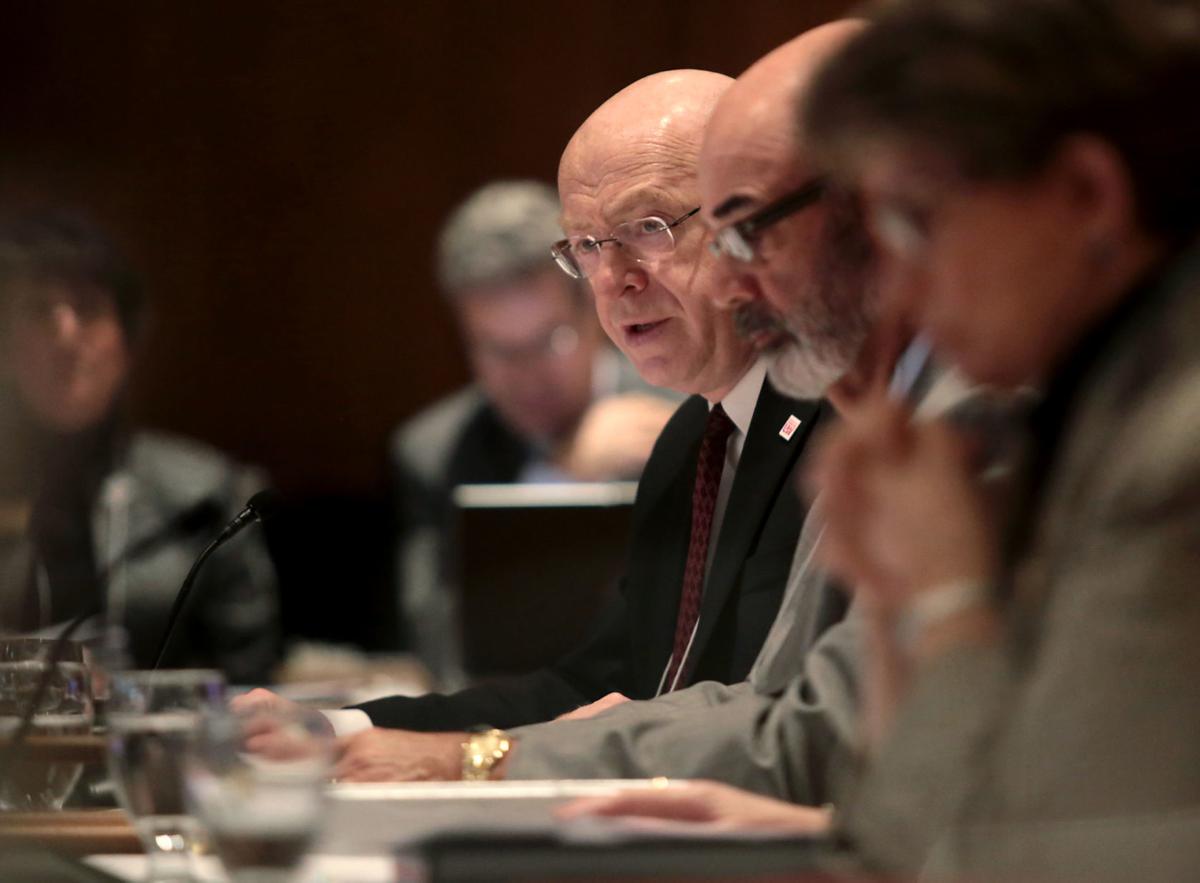 The University of Wisconsin System could start sharing information about employees accused of sexual harassment with new employers.
The proposal comes amid reports that UW-Stevens Point didn't disclose a sexual harassment complaint against a former administrator to UW-Eau Claire before he was hired there.
The System said last week that Gov. Scott Walker requested the System make changes to its hiring process.
The matter will be considered by the Board of Regents this week.
"In light of recent reports, Governor Walker felt it was important for the UW System to reform their policies," said Amy Hasenberg, Walker's press secretary.
Sexual misconduct complaints have also led to at least 11 UW System employees losing their jobs or resigning since 2014.
To ensure UW System schools are aware of past sexual harassment accusations or investigations when hiring new employees, the System said that the Board of Regents could consider making changes such as requiring all System institutions to share the personnel files of current or former employees when they apply for jobs at other System institutions or state agencies.
Under the proposal, System institutions would be required to document in personnel files any allegations or investigations of sexual harassment and the final resolution.
The disclosure requirement could also extend to potential new employers outside the System or state.
The potential changes could have affected the hiring of Shawn Wilson.
Wilson was a UW-Stevens Point administrator in charge of handling Title IX complaints who resigned after he was found to have sexually harassed a student on campus in 2015.
Wilson moved to a job at another college in Illinois in 2016, where he again handled Title IX complaints, before taking a job as UW-Eau Claire's interim assistant dean of students in August 2017.
Wilson resigned three months later, after a UW-Stevens Point official learned about his new job in the UW System and informed UW-Eau Claire about his past misconduct at UW-Stevens Point.
Both institutions had called Wilson's former supervisor at UW-Stevens Point for reference checks and the sexual harassment complaint wasn't mentioned.
The recommendation was proposed by UW System President Ray Cross, Regents President John Behling and Regents Vice President Drew Peterson.
Heather LaRoi, a System spokeswoman, said the Regents will consider a resolution that would call for the System to review its policies and potentially make changes.
Regents will consider the policy resolution at its Thursday meeting in Milwaukee.
"The UW System has zero tolerance for sexual harassment," Cross said.
"We will continue to work tirelessly to assess our policies and revise them as necessary to ensure that our campus communities are safe and welcoming places to live, learn and work."