The University of Wisconsin System is suing the former chancellor and chief business officer at UW-Oshkosh, alleging the two men improperly used the university's funding and credit to finance real estate projects for its private foundation.
The lawsuit filed Wednesday in Dane County Circuit Court accuses Richard Wells and Thomas Sonnleitner of transferring $11.3 million from UW-Oshkosh to the UW-Oshkosh Foundation — a nonprofit that System officials say was founded to support the university — to fund five projects between 2011 and last year.
It also alleges that Wells and Sonnleitner approved guarantees pledging that the university would cover the UW-Oshkosh Foundation's debts on the projects if the nonprofit defaulted on its loans.
Such an arrangement is prohibited by the state constitution and System policies, UW officials said, as are transfers of money from the university to its foundation. The foundation, which is similar to organizations at UW-Madison and each of the UW System's four-year campuses, is supposed to send money to UW-Oshkosh, System officials said — not the other way around.
Wells retired as UW-Oshkosh's chancellor in 2014, after leading the university for 14 years. Sonnleitner was vice chancellor of administration services from 2000 until last May, when he retired weeks after officials launched their investigation into the transactions.
UW-Oshkosh's current chancellor, Andrew Leavitt, fired foundation president Art Rathjen on Tuesday and put another unidentified campus employee who was also involved in the guarantees on paid leave.
UW says incident
is 'isolated
'
As lawmakers weigh the System's request for new funding in a state budget that will be crafted in the coming months, UW officials sought to assuage concerns about the misuse of public money that the Oshkosh case raised.
System spokeswoman Stephanie Marquis said UW has launched a review of financial transactions between universities and their foundations, and has "not discovered any financial irregularities to date."
"We hope our citizens recognize this was isolated behavior and it is not indicative of how we run our institutions," Marquis said. "We identified the issue, have acted swiftly and decisively, and are taking steps so to help ensure it doesn't happen again."
The chairman of the Assembly Committee on Colleges and Universities, state Rep. Dave Murphy, R-Greenville, said he was "disappointed to hear about the unlawful mismanagement of public resources at UW-Oshkosh."
But, Murphy said, "I'm encouraged that the UW System, Board of Regents, and Chancellor Leavitt are taking strong actions to remedy this situation and to prevent future mishandling of public resources."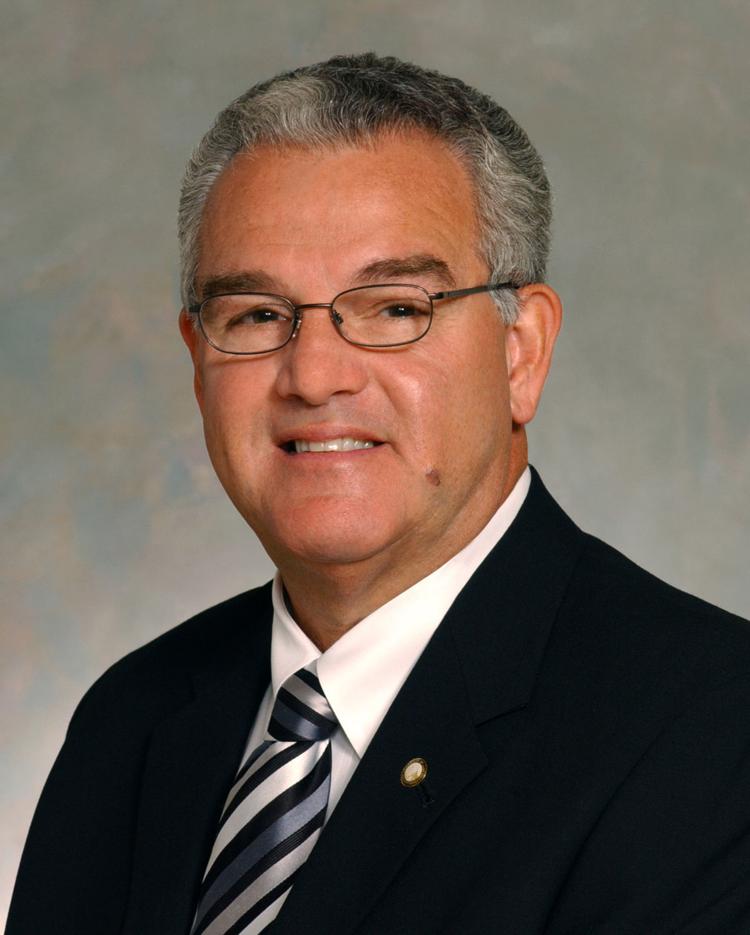 Funding went to biodigesters, hotel
The payments and guarantees were used to fund foundation projects including a campus welcome center, biodigesters at UW-Oshkosh and a dairy in Rosendale and a sports complex, as well as renovations of a hotel in Downtown Oshkosh.
In letters he sent to financial institutions between 2010 and 2015, which UW officials released Wednesday, Sonnleitner wrote that the projects would "create several significant benefits for the future of the university."
The Rosendale biodigester, for which the university guaranteed $10 million in foundation loans from Wells Fargo, would reduce the carbon footprint from the campus' organic waste, and let the university institute a "'green' curriculum," Sonnleitner said. The hotel, a Best Western on North Main Street not far from campus, would build "image and loyalty to the university" among alumni and guests, he wrote in guaranteeing $7.5 million from First Business Bank.
Brian Flahaven, director of foundation programs for the Council for Advancement and Support of Education, said "institutionally related foundations" like the one at UW-Oshkosh are common at public universities, where they generally manage fundraising efforts and endowments.
Foundations are often involved in real estate projects, and there are times when universities might contribute money to their foundations, such as to cover fundraising expenses, Flahaven said.
But those arrangements are governed by university rules and policies, Flahaven said. And, according to System officials, they are banned at UW institutions.
The transactions were discovered last year during a UW investigation that was launched after Leavitt learned from Rathjen that the foundation was at risk of needing the university's assistance to pay its debts on the welcome center. Leavitt reported Rathjen's request to System administrators the day after hearing it, UW officials said.
Most money repaid, lawsuit seeks damages
Most of the money UW-Oshkosh sent to the foundation has been repaid, according to the lawsuit, which was filed by the System and state Department of Justice; about $4.5 million remains outstanding.
It's unclear whether the foundation has committed to paying all of the money back to the university. Marquis and a UW-Oshkosh spokeswoman referred questions to the chairman of the foundation's board, Timothy C. Mulloy, who did not return a phone message.
System officials also asserted that, because the guarantees Wells and Sonnleitner approved were unconstitutional, the university "cannot be held responsible for the foundation's project expenses or debt service."
The lawsuit seeks damages and reimbursement for the cost of the UW investigation into the payments and guarantees from Sonnleitner and Wells. It does not name the foundation or anyone associated with it as a defendant.
Attempts to reach Sonnleitner and Wells on Wednesday were unsuccessful.